Today I am joining the Fierce 50 Campaign where women over 50 are coming together in support of each other.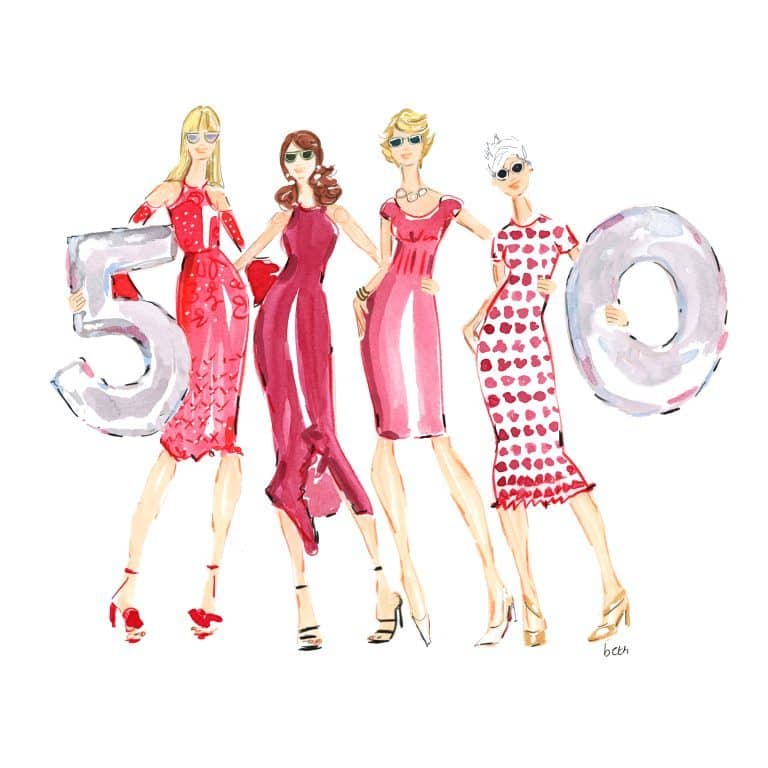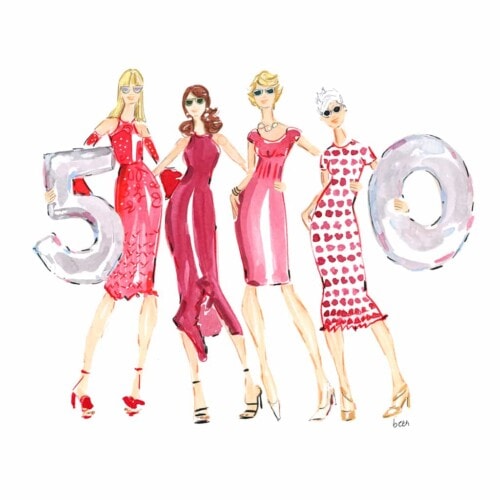 The idea of turning 50 was a hard one for me and I went to bed the night before my 50th birthday feeling a little depressed. I woke the next morning to a glorious sunrise and knew that God was sending me a birthday message. I think it was God's way of saying "Happy Birthday Leigh Anne, 50 is going to be beautiful!
And you know what!? Fifty has been beautiful. I've seen my children grow into amazing adults and two of them marry and find their eternal companions. (I'm still hoping to add grandma to the list of things I accomplish in my 50's!) After 36 years of marriage I am grateful that he is a "keeper." I became a full time blooger in my fifties, started a new business with my daughter , wrote a cookbook and have a list of lots more things I have yet to accomplish and do!
Today I am joining the Fierce 50 Campaign where 50 women over 50 on the 50th day of the year are coming together to celebrate! We celebrating and honoring each other and all women over 50! One of our main goals is to show the world that 50 is not old and that being at that midlife point is exciting. A time when we have the time, freedom and the money to really become who we've always wanted to be.
It is a time when hopefully the competition that we sometimes feel as women is over, we can celebrate, support and promote one another.
As Lee Woodruff said, "Far from beginning to fade, most of us are just hitting our stride and putting five decades of life, smarts, confidence, love and sassy to work." Lee Woodruff.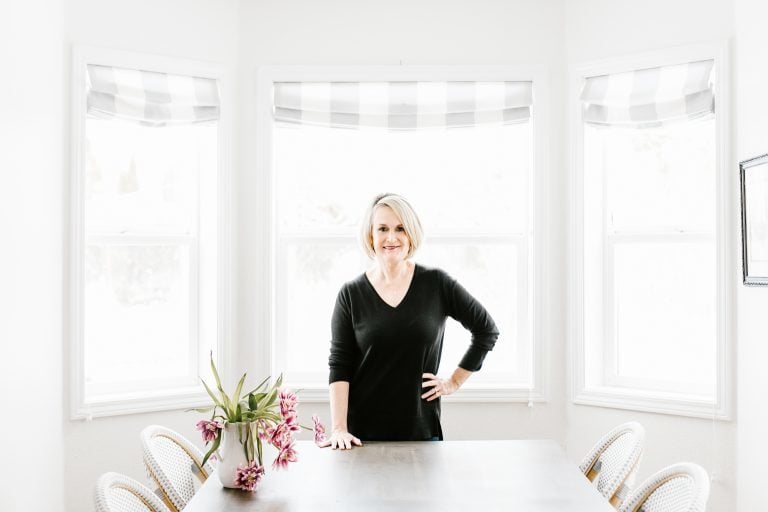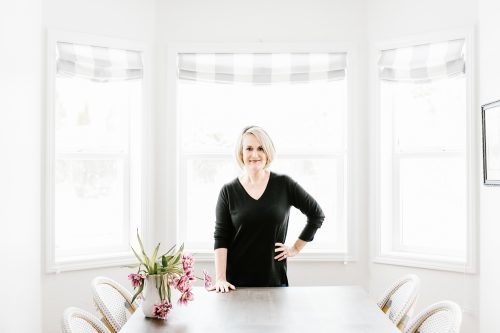 Now that I am well into my 50's I have learned a few things.
I've learned that wrinkles don't hurt. I admit, there are times when I walk by the mirror and startle myself a bit, wondering who is that looking back at me! The thing about aging is, I really don't feel any different or older inside my head than I did 30 years ago. I am still me. I may have a few aches and pains now and then, more wrinkles than I wished, a few grey hairs (somewhere under that blonde) and a few extra pounds but I'm still just me.
I've learned how to grieve the lost of a parent and know that no one will ever love me the way my daddy did. I've lost friends that were my age and younger and I've learned that each day is truly a gift and that life brings no guarantees.
I've watched my children grow up, become adults, make mistakes and have great success. They don't "need" me anymore and I have to remind myself that that is a good thing. It's a hard transition to go from 25 years of being needed by and involved in your children's life on a daily basis to being a bystander and observer of their life. It's a transition.
I've learned to honor and treasure the relationships and friendships I have with other woman. I have a group of dear friends that I call the Beach Babes, this year we are celebrating 25 years of friendship. These women are my mentors, my heroes and my friends.
I've learned to say no and not feel guilty about it, not to sweat the small stuff, that I can wear whatever I want to wear and eat whatever I want. And that life is way too short not to eat dessert. I've learned that who I am on the inside is so much more important than what I look like on the outside (including in a bathing suit), that my happiness is my responsibility, not my husbands or anyone else. I've learned I will never make everyone happy so quit trying, and life is not fair. I've learned that I don't always need to have an opinion and sometimes it is better to keep my mouth shut and to smile and nod.
I've learned I'll never get to read all the books I want to read or visit all the places I want to visit but that's o.k. I've learned to love and appreciate what I have and that what I have is enough. Being 50 is a privilege and a badge of honor I wear proudly.
As part of the Fierce 50 campaign we were paired with another blogger. It was so fun getting to know Hilda from Over the Hilda blog and I'm excited to introduce her to you.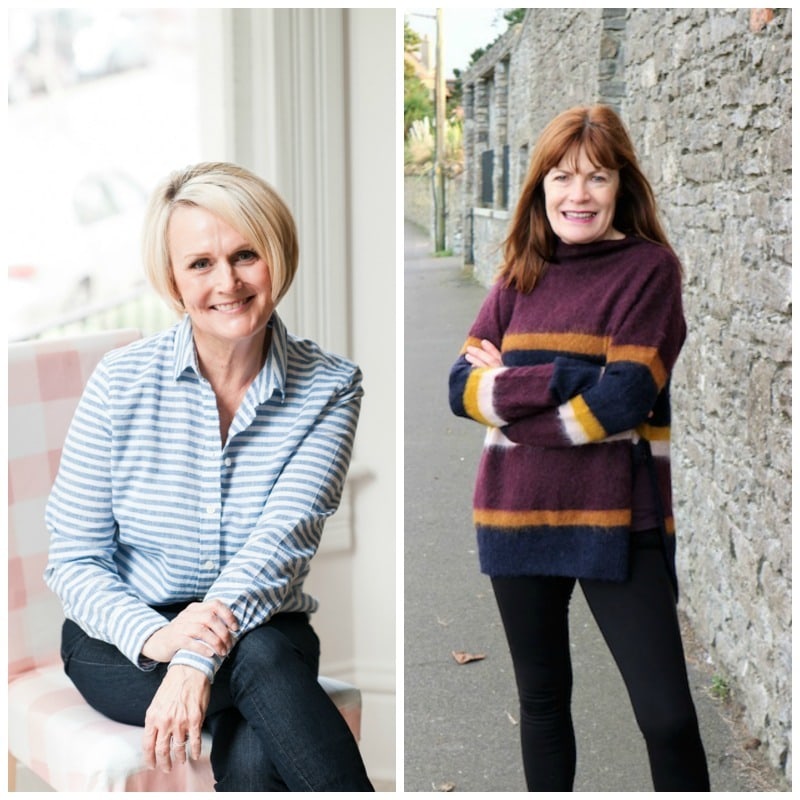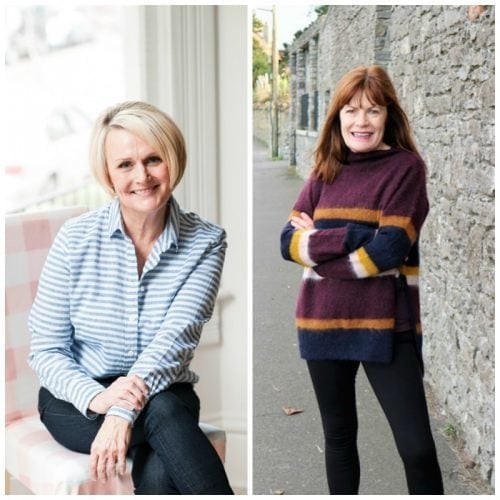 Hilda is a fashion and lifestyle blogger who lives in Ireland in a small seaside town called Malahide, just outside of Dublin. She has been married to Graham for 35 years and has two daughters and she is a new grandmother to baby Logan.
She started her blog when she became disillusioned with magazines and couldn't find anything relatable in the blogs she was reading. She wanted her blog to reflect who she was and things that she found helpful as an "older" woman. She is a retired English teacher who loves her family, friends and misses her students. I hope you will visit her and follow her on Instagram too
If you'd like to see each of the fabulous women participating in our campaign…..they are here.
THANK YOU to the most talented Beth for our illustration above.
Watch Instagram later tonight for a fun loop giveaway. Thanks to our sponsors for supporting our mission.
Madison Reed –HSI – Onzie = Awe Inspired
Catherine, the brains and organizer behind the Fierce 50 Campaign, had the opportunity to interview ESPN's Hannah Storm. She truly does represent what this campaign is all about, being a self-empowered woman at midlife, and has given us her support in our cause. It's here.