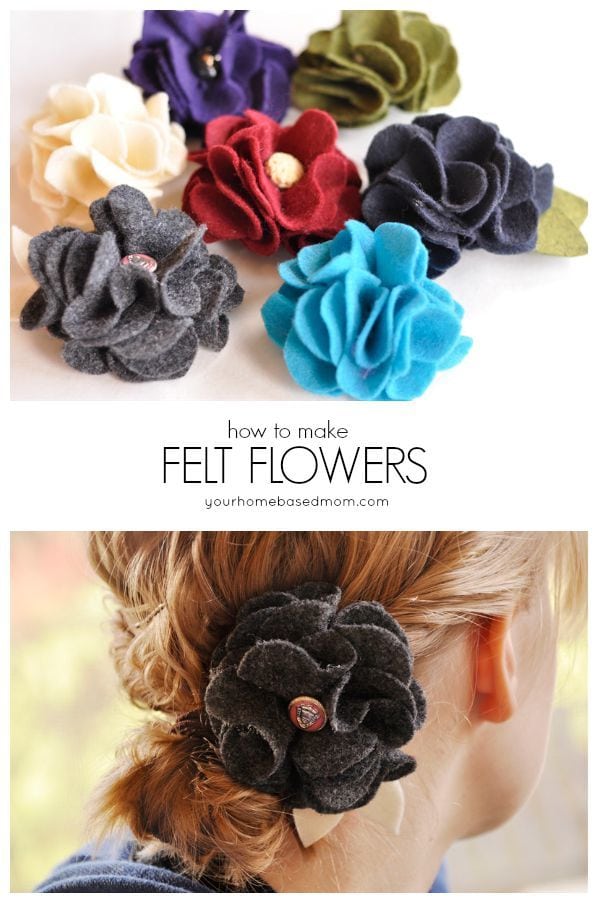 Each year I try to come up with a fun, cute and inexpensive gift idea for my girls to give their friends.
Last year we made those cute decorative clothes pins.  The year before that we decorated picture frames for their friends.
Now, I know a few of Tessa's friends read my blog so girls, if you don't want to see what you are getting for Christmas this year, don't read any farther!  You know who you are!
This year we are making felt flowers.  I found a great tutorial over at Tatertots and Jello and the directions were simple and easy to follow.
I purchased wool felt in all different colors at the fabric store.  It comes on a bolt, just like fabric.  I did not use the felt squares in the craft section.
I just cut out the felt using the template provided in the tutorial and used my hot glue gun to put them together.
For some of them I added leaves for others I didn't.  I also used old buttons I had in the center of a few of them.
I glued pins to the back of them so they could be pinned on a shirt or jacket.
Or they could be added to a belt for a fun touch.
Or it could be worn in the hair and even glued to a headband.
Lots of possibilities!
Do you have a quick and easy gift idea for holiday gift giving this year?  Please share!