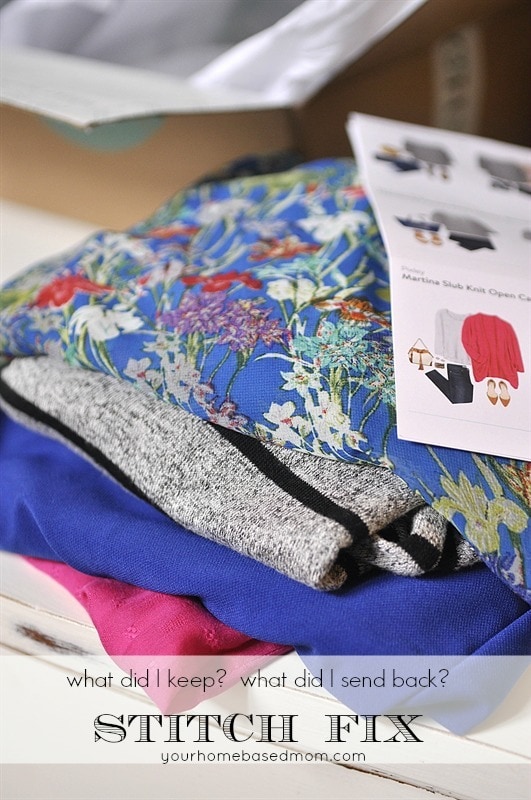 It's been a few months since I shared what came in my Stitch Fix box.  The holidays kind of got in the way I guess.  I'm still getting a box each month and still loving it.  Some months are definitely better than other months.  Last month I only kept one thing out of the five but this month I kept three.  Some months I've kept all five!  The best part of Stitch Fix is that I can keep what I want and send back what I don't want so easily.  Just pop it in the post paid, addressed mailer they include with each shipment.
I also love that I can leave feedback for my stylist letting her know what worked and what didn't.  If there is something special or specific I am looking for I can let her know that too.
So here is what came in this month's Stitch Fix box:
Skies are Blue Hamberg Paisley Print Henley Blouse – $54.00  This blouse  shouted SPRING to me and I am so ready for Spring!  I loved the colors and the floral pattern and knew I could wear it with a skirt to church or with jeans for every day so I KEPT it!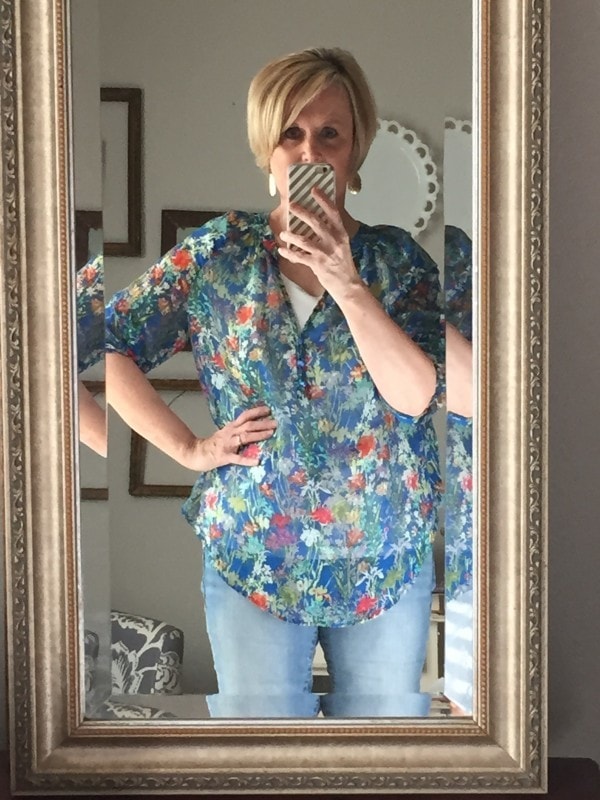 Pixley Martina Slub Knit Open Cardigan – $54.00.  I loved the color of this cardigan but have a similar colored sweater so decided not to keep it but after I looked at these photos I kind of wish I'd kept it.  I  DIDN'T keep it.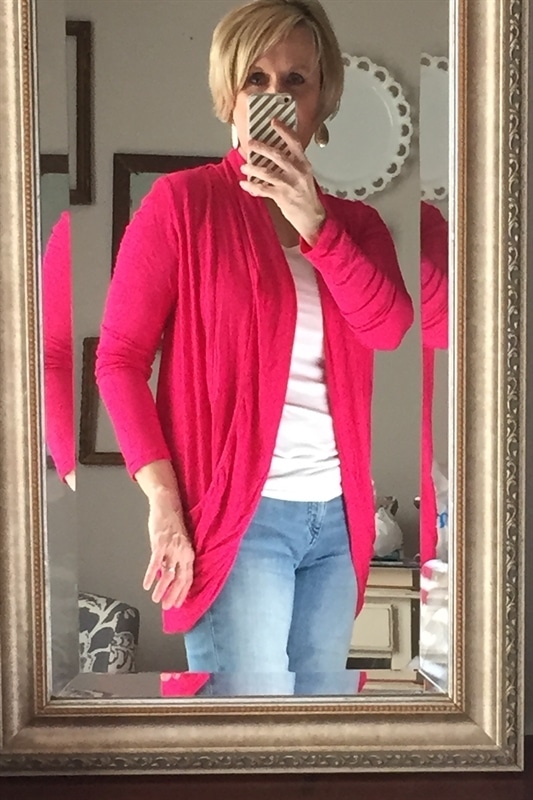 Fun2Fun Myrtle V-Neck Blouse – $48.00.  I wasn't crazy about this shirt. Felt it was a bit big and boxy on me and just wasn't very flattering.  Just seemed a bit blah to me after the fun and springy shirt above.  I DIDN'T keep it.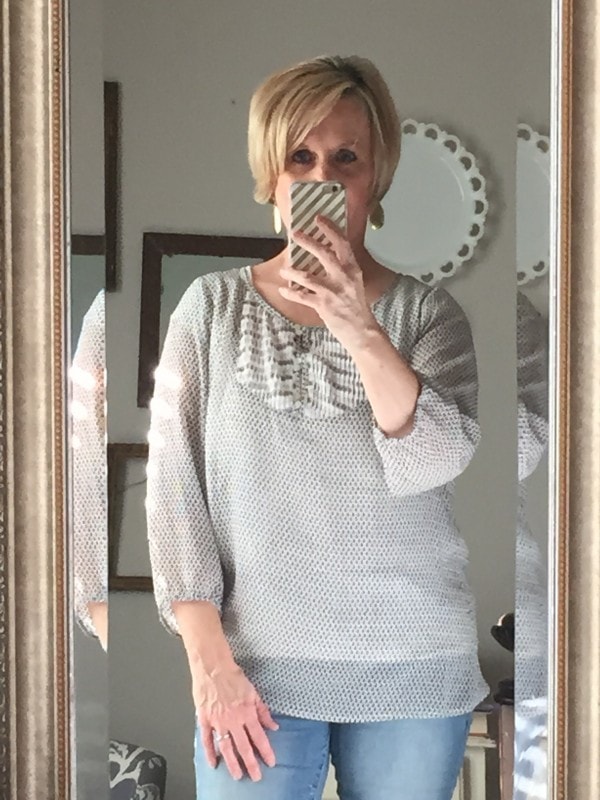 Market & Spruce Corinna Striped Dolman Top – $48.00  Loved this piece the minute I took it out of the box.  It is soft and super comfy and I can just throw it on over a pair of jeans and am good to go.  I could sleep in this shirt.  I KEPT it.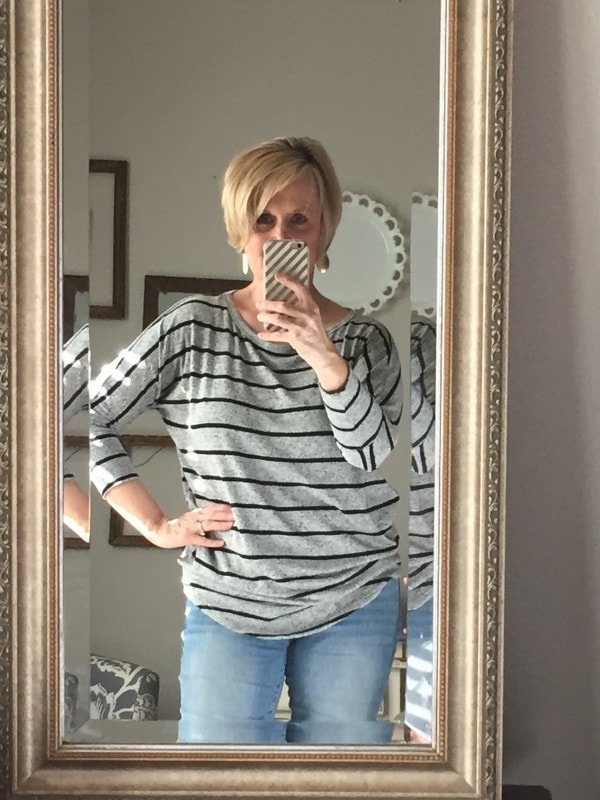 Brixon Ivy Heidi Scallop Hem Pencil Skirt – $64.00.  I love detail and this skirt has it.  The scallop hem and pocket edge made me fall in love with it.  I am also a big fan of royal blue and pencil skirts so I knew this one was a keeper right away.  It was also the perfect length for me,  hitting me just below the top of my knee.  I had a hard time getting a decent photo of it on my body so that you could see the detail.  I KEPT it.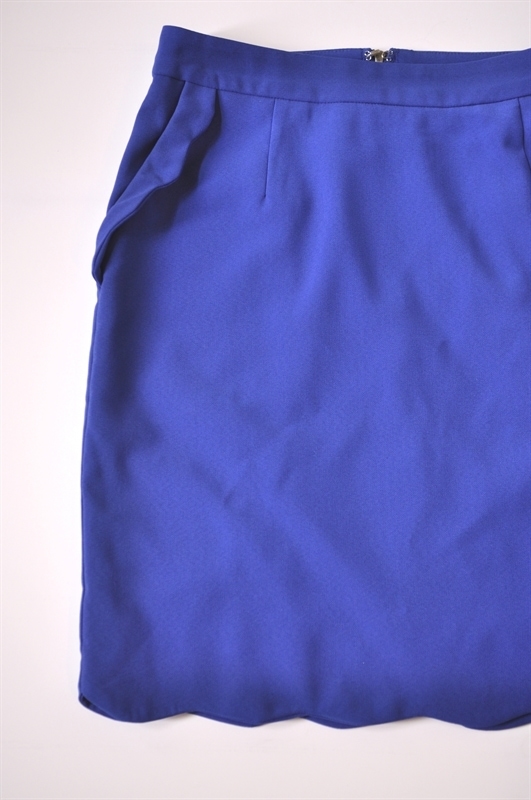 For those of you not familiar with Stitch Fix, it is a monthly subscription service that provides a personal stylist and an opportunity to get hand-selected women's fashion shipped free, straight to your door. You can then try them on in the privacy
of your own home
-risk-free. Keep what you love and send the rest back. A shipping bag is included, addressed and postage paid. You have three days to return it.  You can sign up to have a box come every month or just pick and choose the dates you want.  No contract, no obligation.  There is a $20.00 stylist fee but that is credited toward anything you purchase.
If you have any questions just ask away in the comment section.
I was not compensated for this post but if you decide to use Stitch Fix and use the link I have provided I am given credit towards my next order.
See other Stitch Fix posts here: