Every time I travel to Utah, I have to hit my favorite Utah Restaurants. Here is a list of my must try restaurants in Provo and Salt Lake.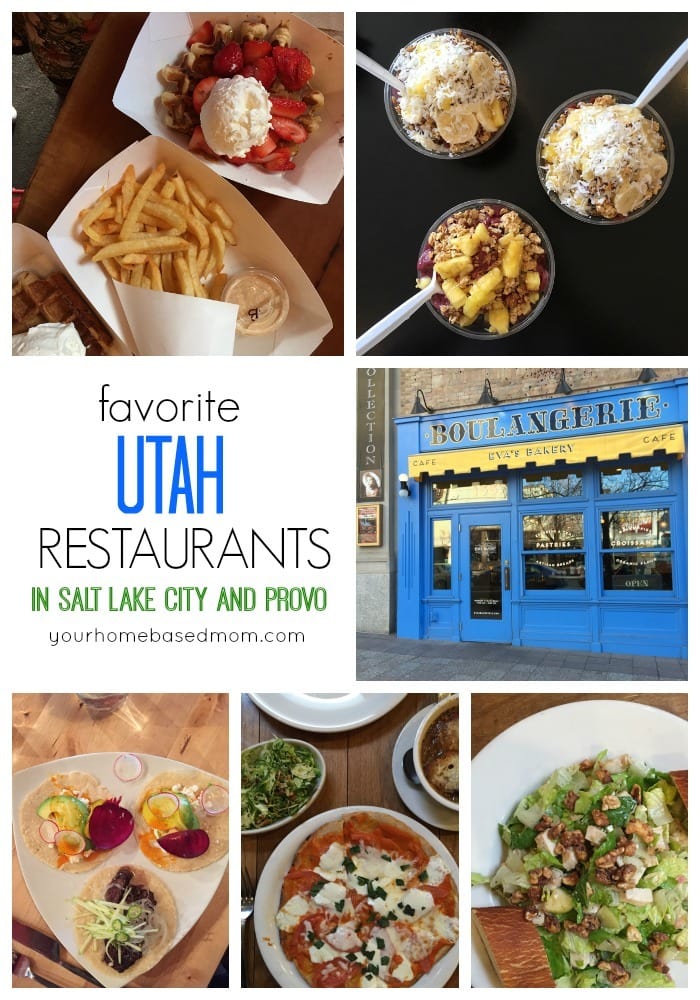 In February I spent almost two weeks in Utah. I attended two conferences, spent time with my girls and other family and ate. One of my favorite things to do with my girls is to try new restaurants and visit some of my favorites. I spent a lot time in Salt Lake City this trip because of my conferences so I got to check out some new SLC eateries.
I have driven by Eva's Bakery in downtown Salt Lake many times. Each time I thought, it looks just like Paris! I knew I needed to make a visit. I enjoyed lunch there one day with a friend and my sister in law.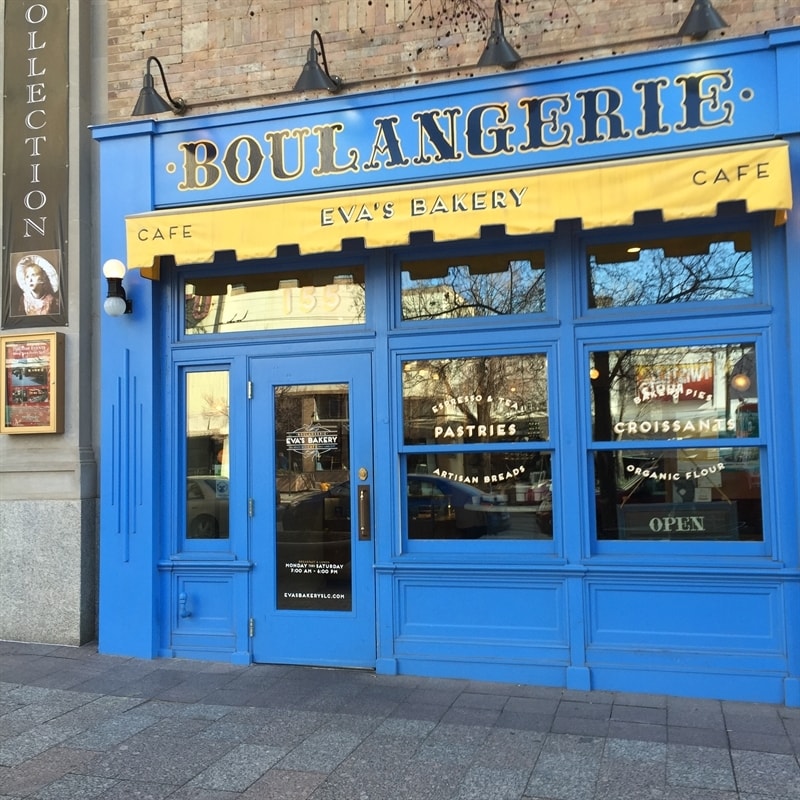 It made me feel like I was right back in Paris!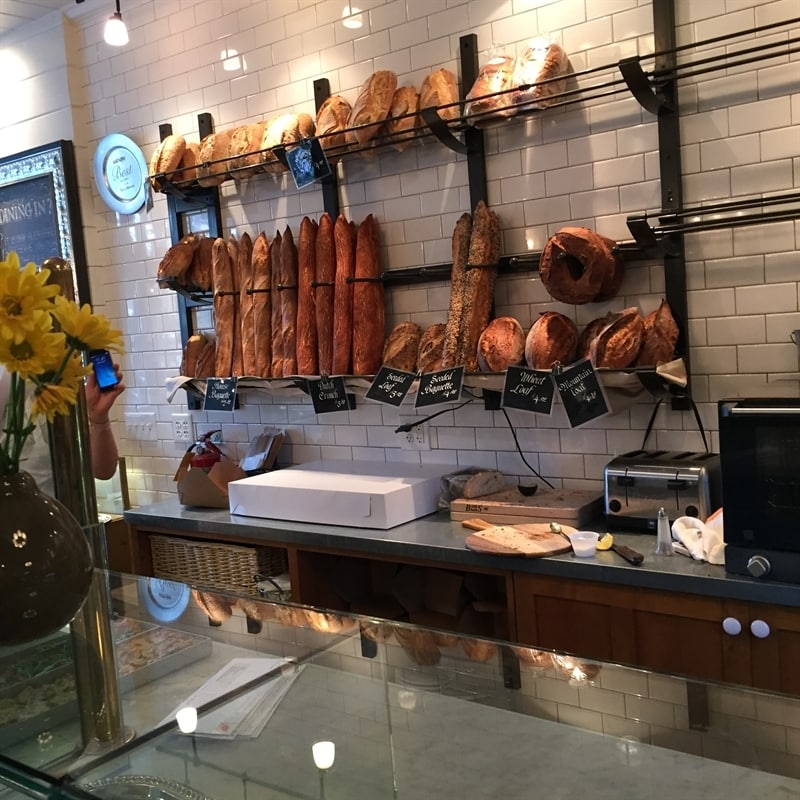 We enjoyed a lunch of French Onion Soup, Margarita Flatbread, Pear & Arugula Salad and an amazing Shaved Brussels Sprout Salad. All was delicious!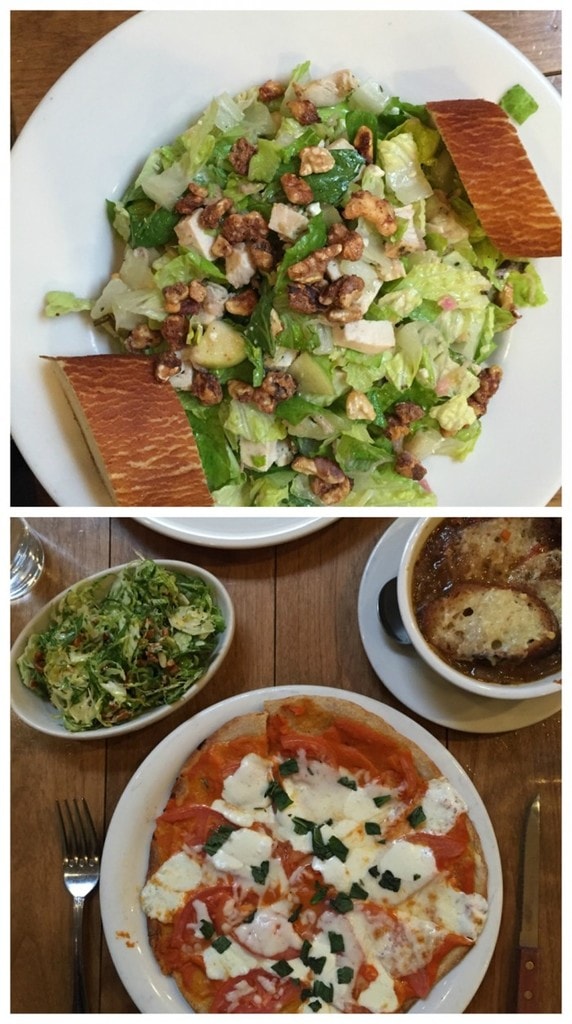 Thanks to Yelp we discovered the restaurant From Scratch which was walking distance from the Convention Center where we were meeting.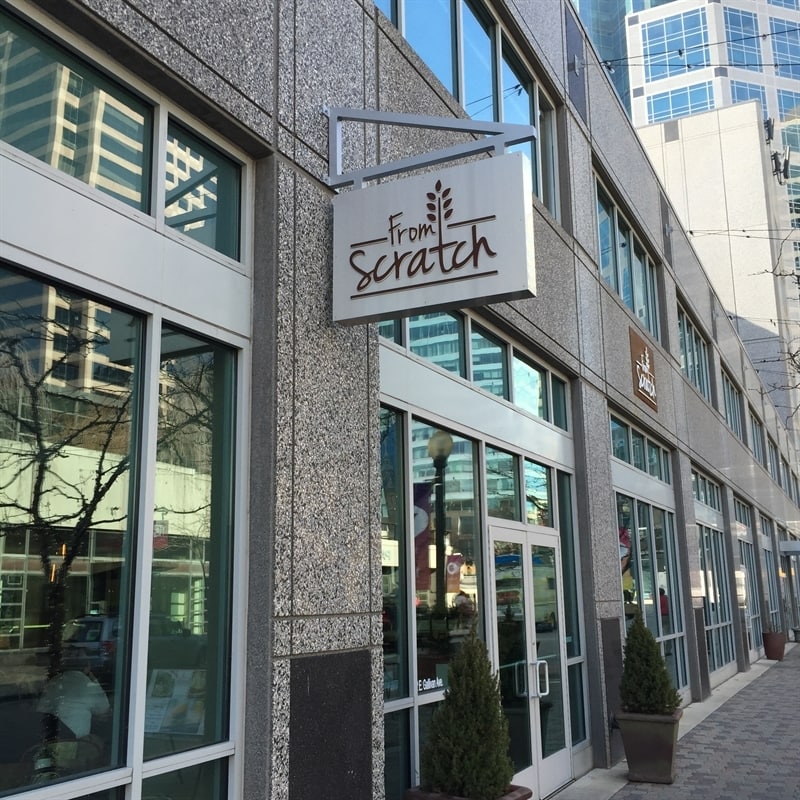 We enjoyed a delicious Butternut Squash Soup, Honey Apple Salad and a Fennel Sausage pizza with Creme Fraiche, Red & Green Onion, Mozzarella . So yummy!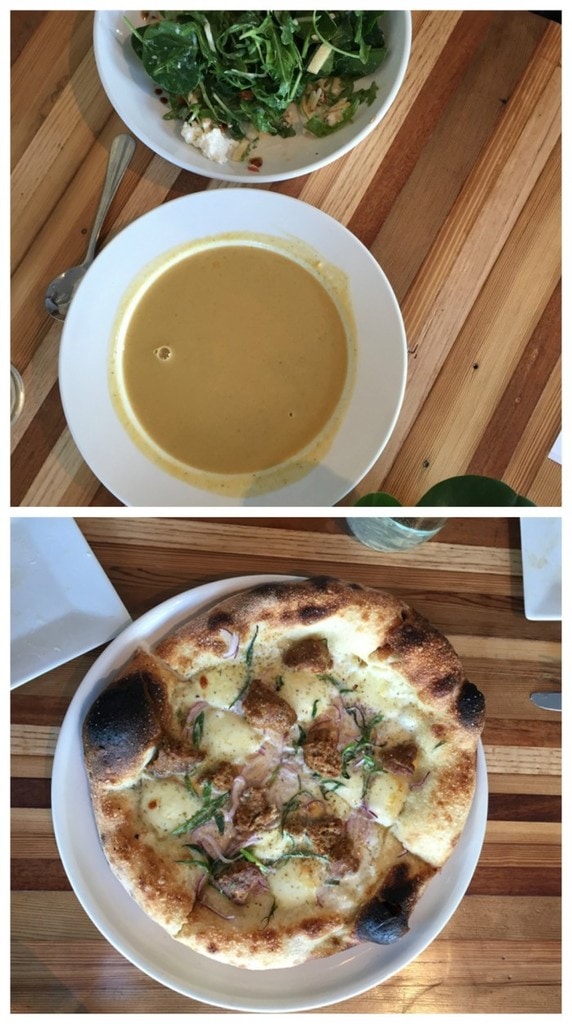 Lucky for me we were in SLC three days so we got to check out The Copper Onion for lunch one day too. Also located downtown, I had heard lots of good reports about this restaurant so was anxious to try it out.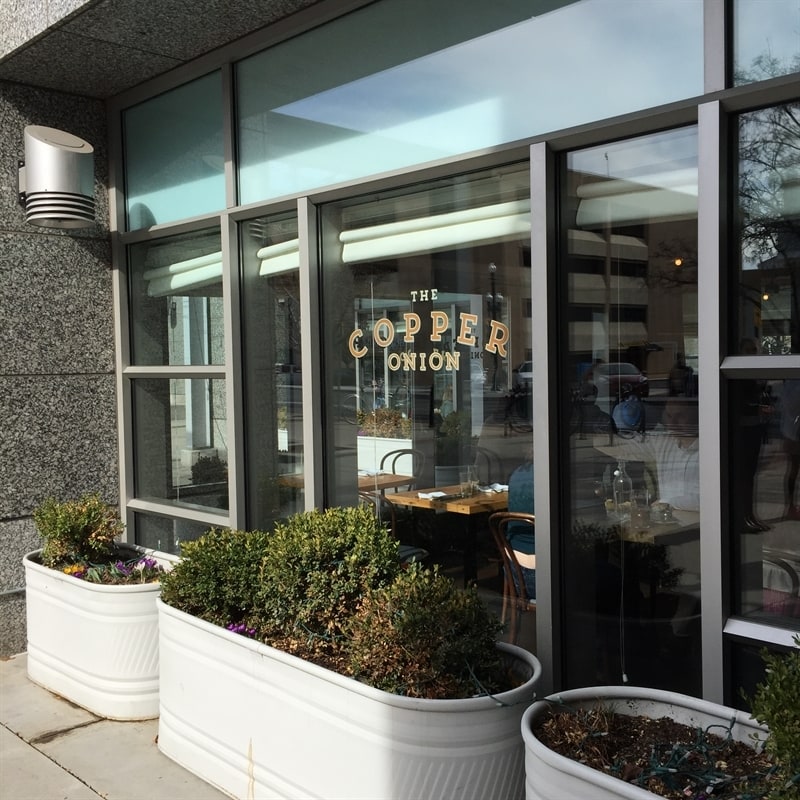 This place was busy. I always take that as a good sign. We had lunch but I would definitely like to go back and try breakfast some time.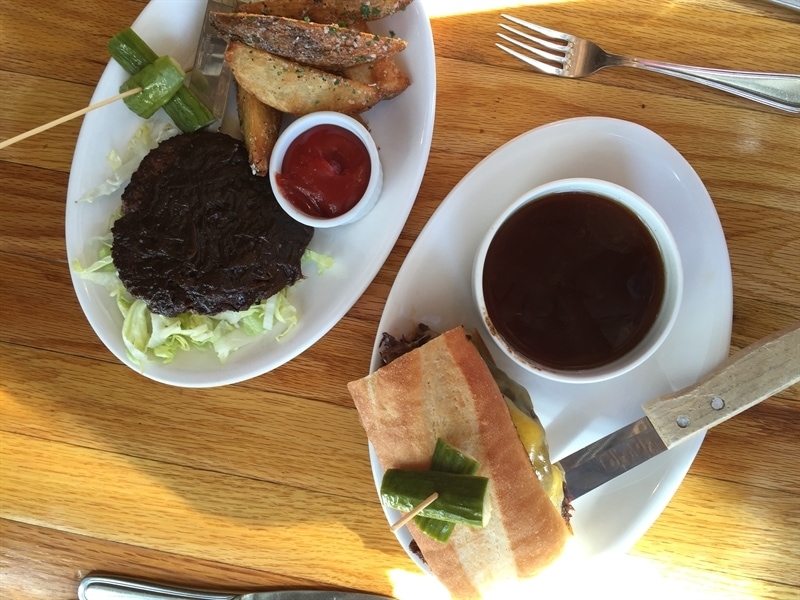 For lunch we had a yummy Copper Onion burger (without a bun for my gluten free friend) with some yummy steak fries along with a French Dip sandwich. Both were made with delicious Niman Ranch Beef. I was totally drooling over my neighbor's french toast!
After our conference that weekend I headed south to Provo and enjoyed some yummy food there. One of my favorite Provo restaurants is Oteo. It is a must for every trip to Utah. It is actually located in Lindon, in an ugly strip mall but there is nothing ugly about Oteo.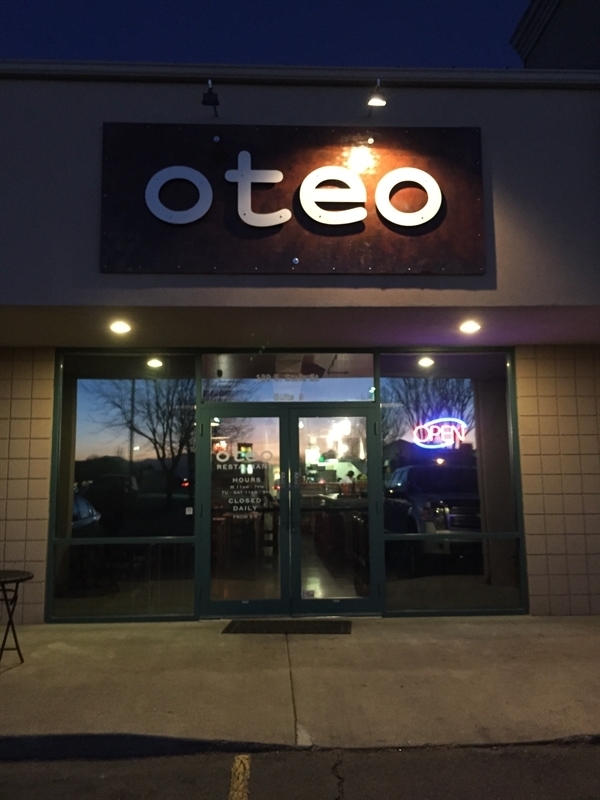 One of my most favorite things ever is their Queso Fundido. I dream about this stuff!! I could just eat this and be happy forever.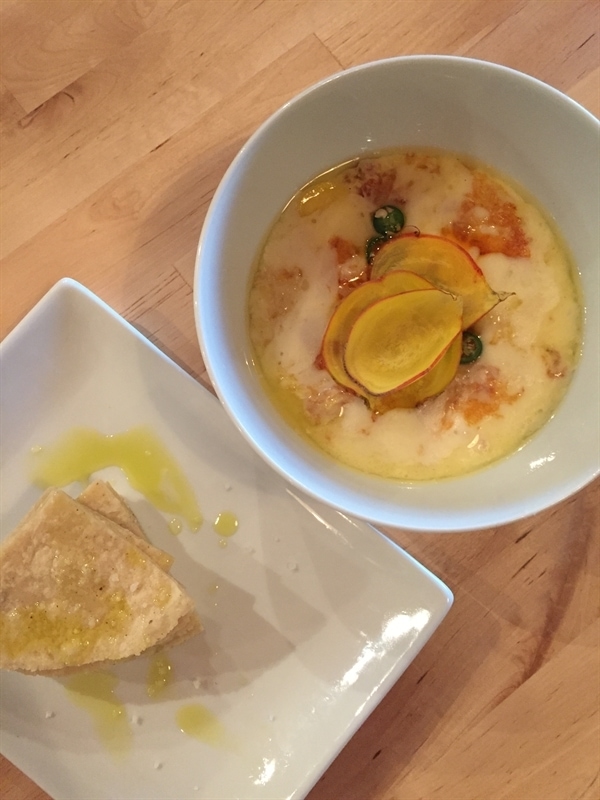 But you can't go to Oteo and not have their tacos. I am a big fan of the Hanger Beef but my girls adore their Avocado Tacos. If you go on Tuesday (like we did), it is Taco Tuesday and you get three tacos for the price of two!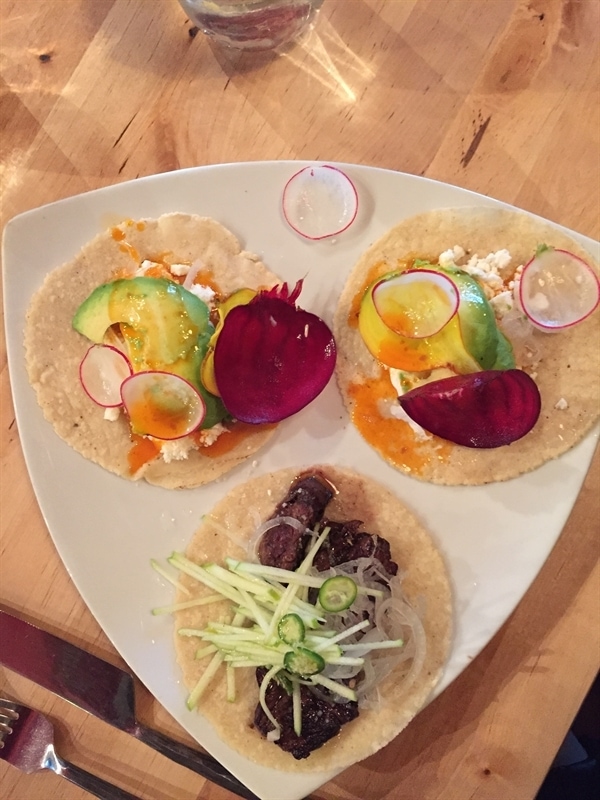 Next up on my Utah food adventures was Blue Lemon. There is one in downtown SLC but my girls and I went to the one in Highland for dinner one night. Not pictured are the yummy sweet potato fries we also ordered! I love the easy, order at the counter casualness of Blue Lemon but the delicious, beautiful presentation of food you get just like at a sit down and order restaurant.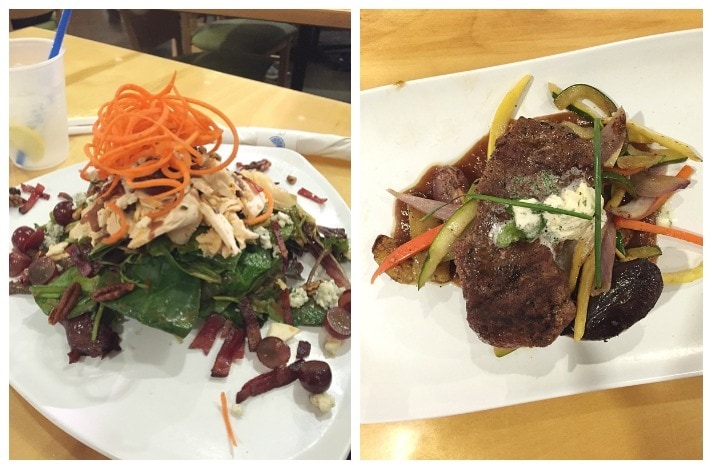 Down in Provo I met Tessa one day for lunch. She works on BYU campus so we needed to go somewhere close so we went to one of our favorite pizza places, Slab. It is just south of campus.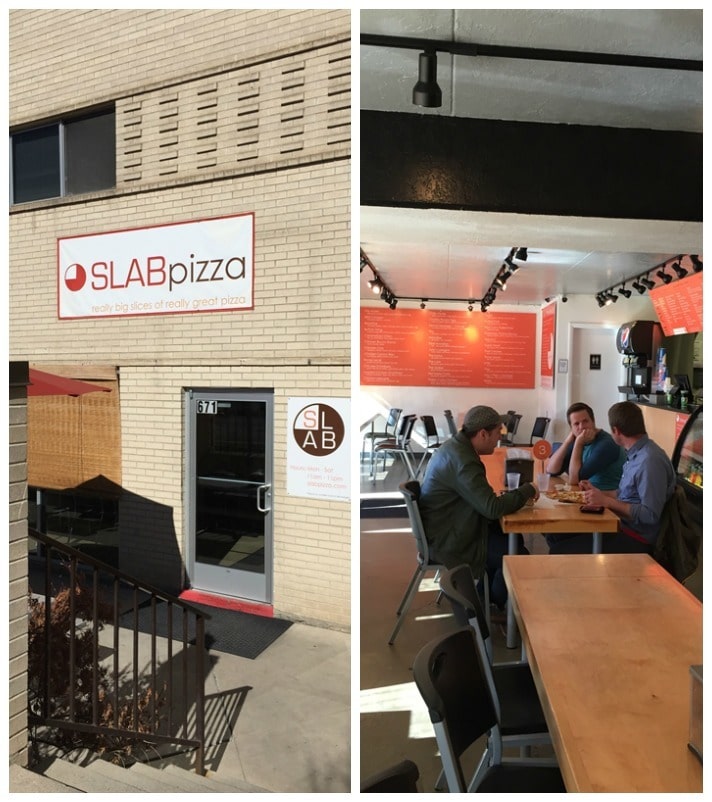 It is appropriately named because you get a SLAB of pizza. It's a fourth of a pizza!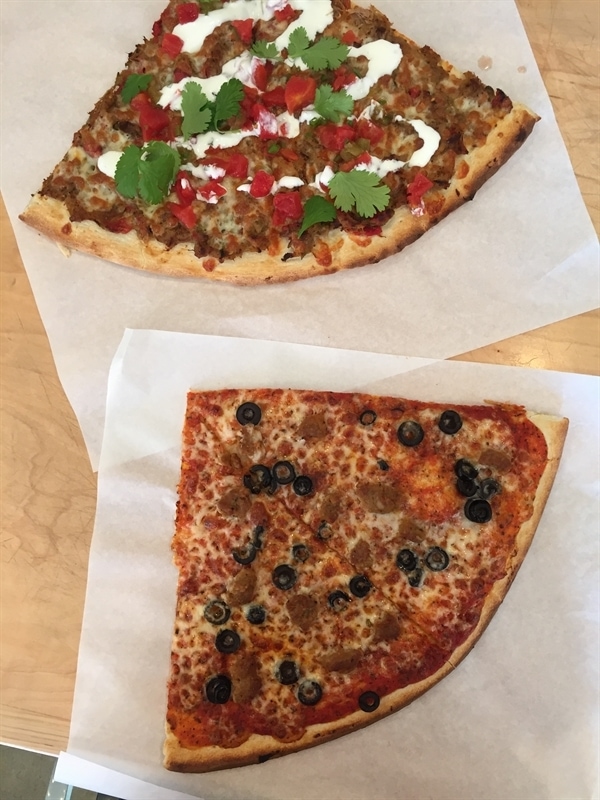 One of the fun things about Slab is all the great combinations of pizza they have. Of course you can make your own combo too.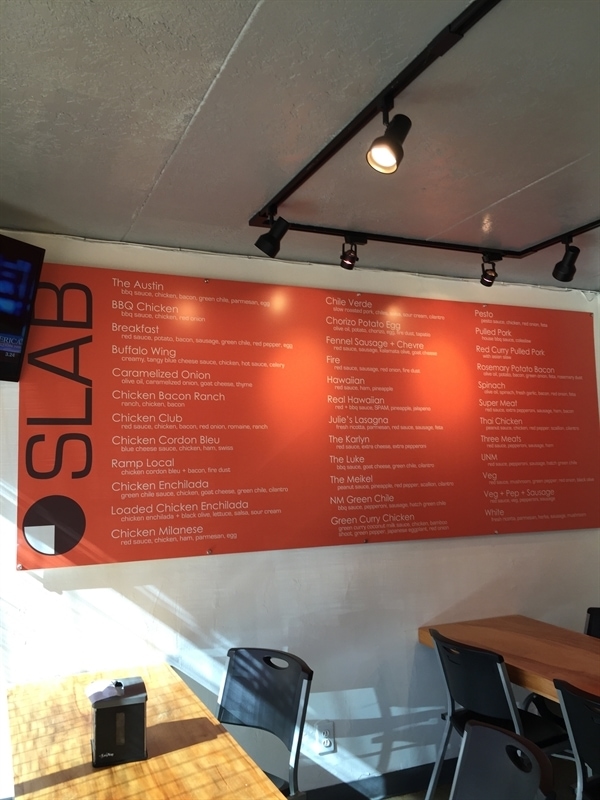 We also checked out a new place in downtown Provo, Ivie Juice Bar, located on University. It is a smoothie and juice bar.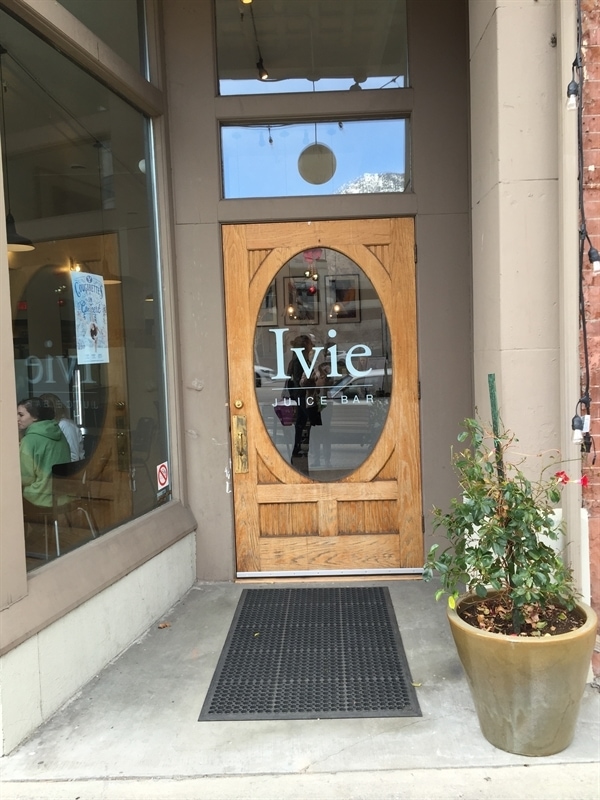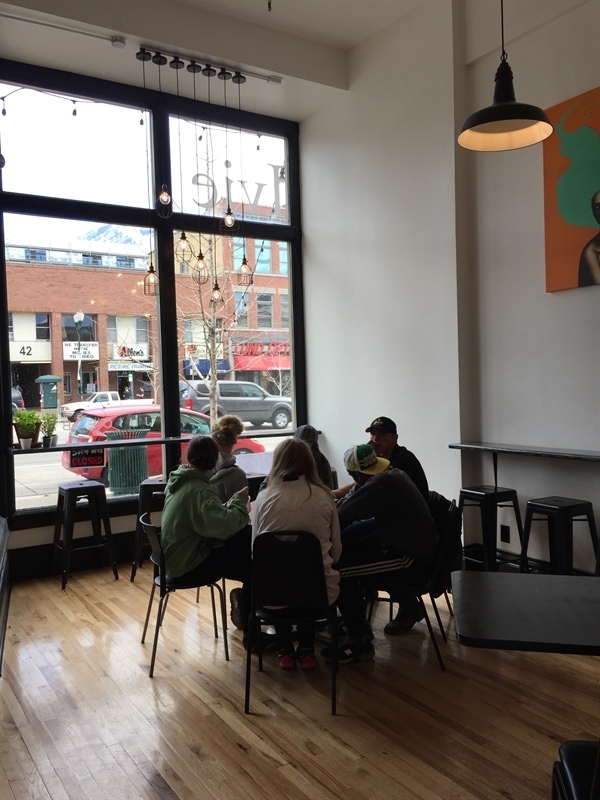 All three of us ordered their yummy Acai Bowls which is basically a really thick smoothie in a bowl topped with fruit, toasted coconut and drizzled with delicious honey. So yummy and healthy!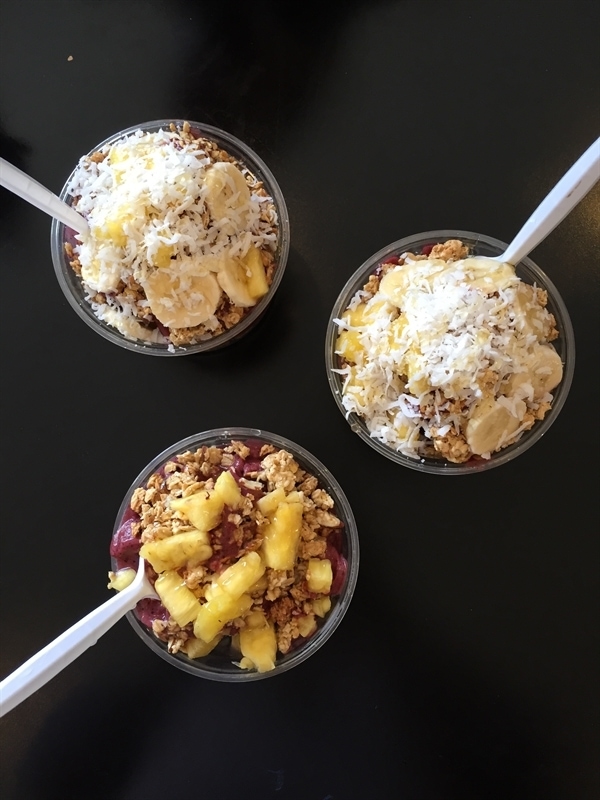 The best part was I got to enjoy it with these two lovelies!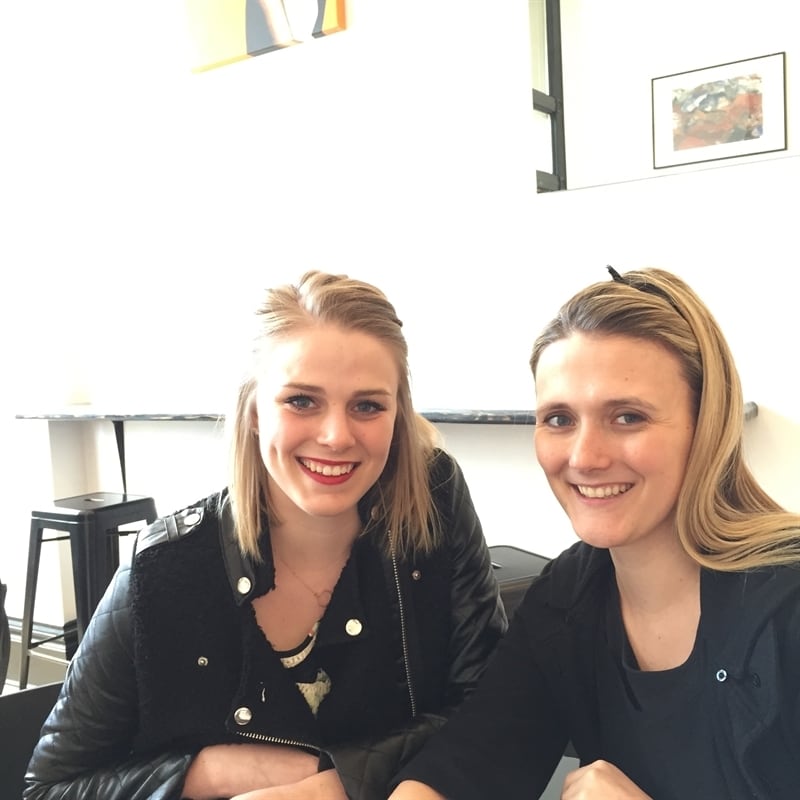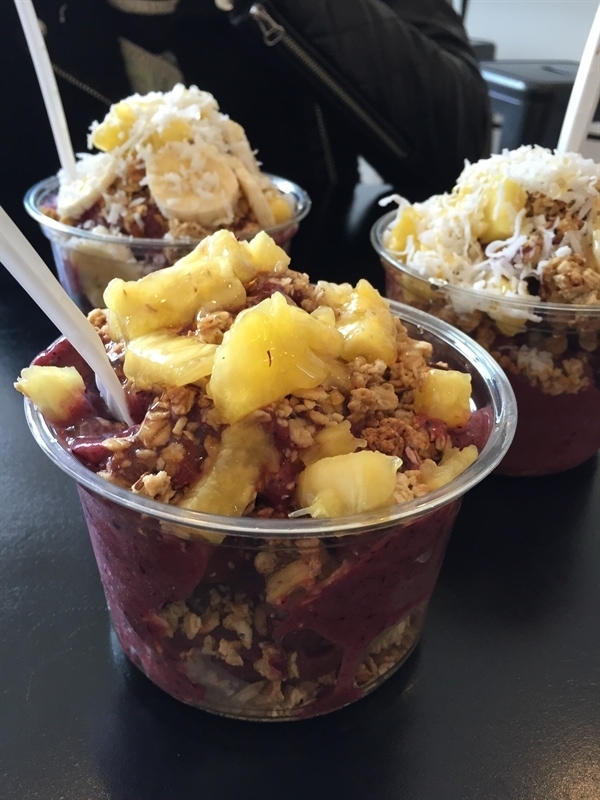 Can't wait to go back and enjoy it again!

Provo and Salt Lake have both discovered the wonderfulness of food carts just like we have here in Portland. They may not have the hundreds and hundreds of food carts like we do but they have some fun food cart roundups during the week. One night it was in Lehi (where Cali teaches) so we hit it for dinner. The girls insisted we eat at Cup Bob, their favorite!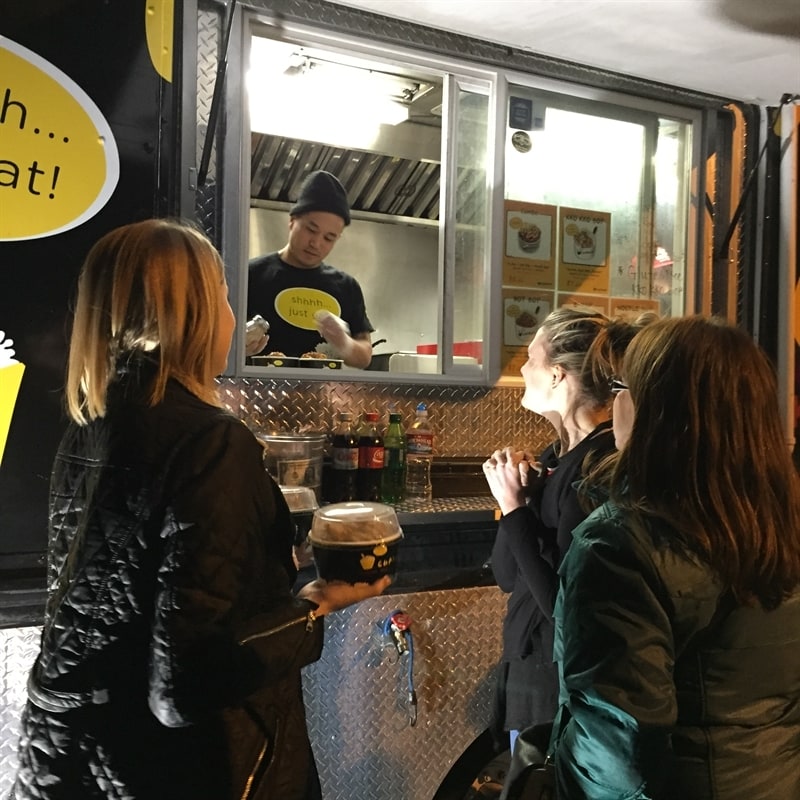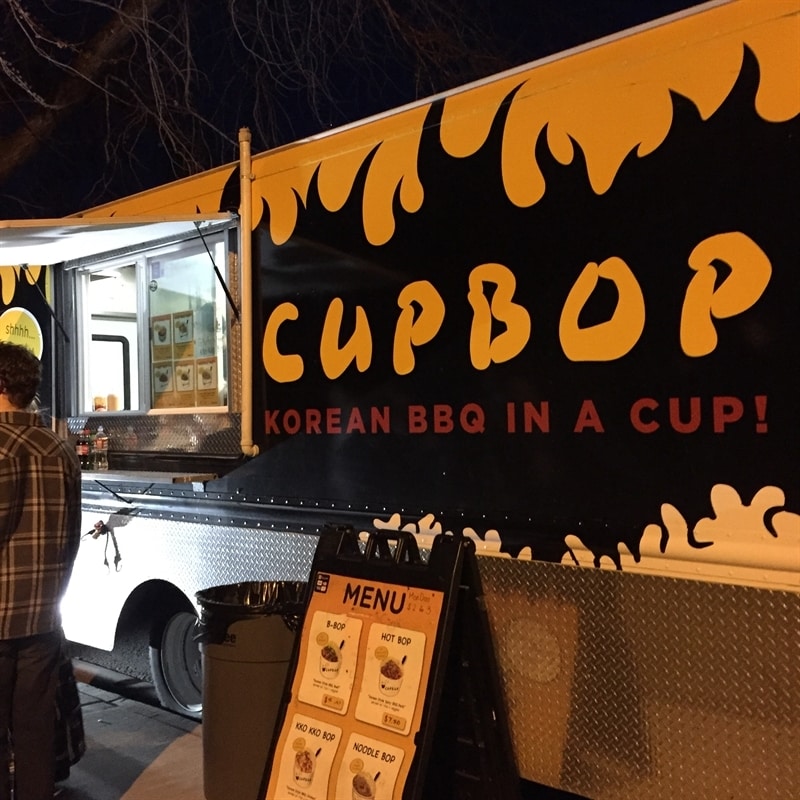 CupBop is Korean BBQ in Cup and it is delicious.  You rate your desired hotness on a scale of 1-10.  I went for a 3 and that was plenty hot for me.  
 Cupbop serves Korean style BBQs (Beef, Pork, and Chicken) with rice, veggies, and noodles.  They even have  gluten free version.  The best part is the yummy sauce they put on the top! It was too dark to get a good picture so I found this small one on Google.  Can't wait to have it again.  Follow CupBob on Instagram.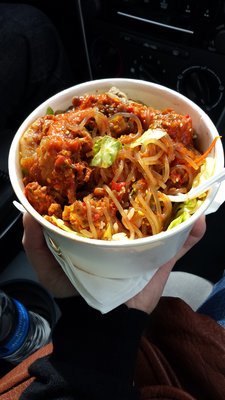 The other food cart that was a must visit was Art City Donuts.  Oh man, are these things good.  They are little tiny melt in your mouth donuts that they put different toppings on.  They have different flavor specials each night.  You can find out where they are  going to be each day and what their flavors of the day are by following Art City Donuts on Instagram.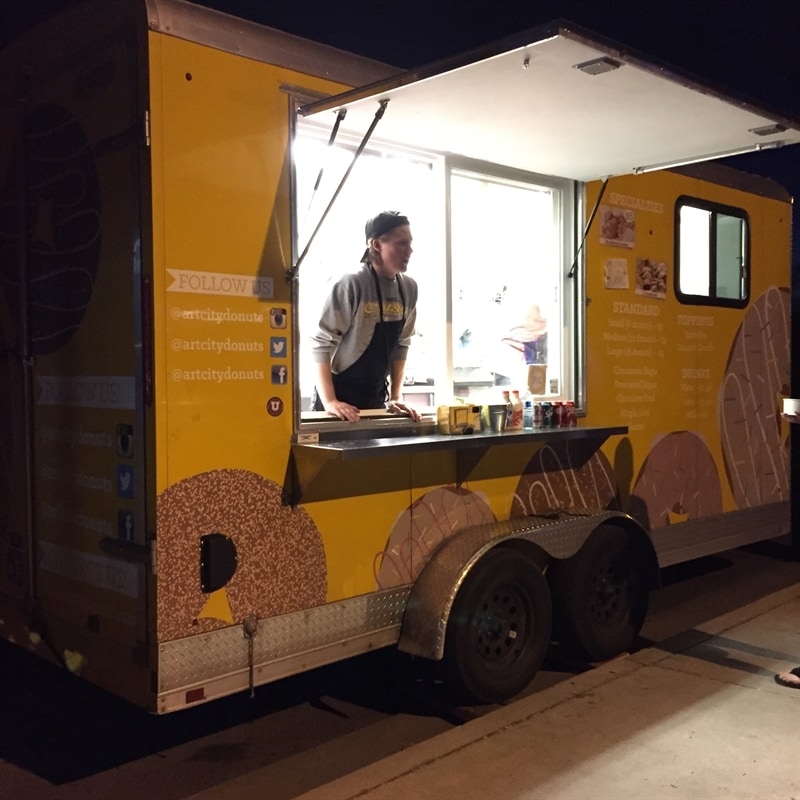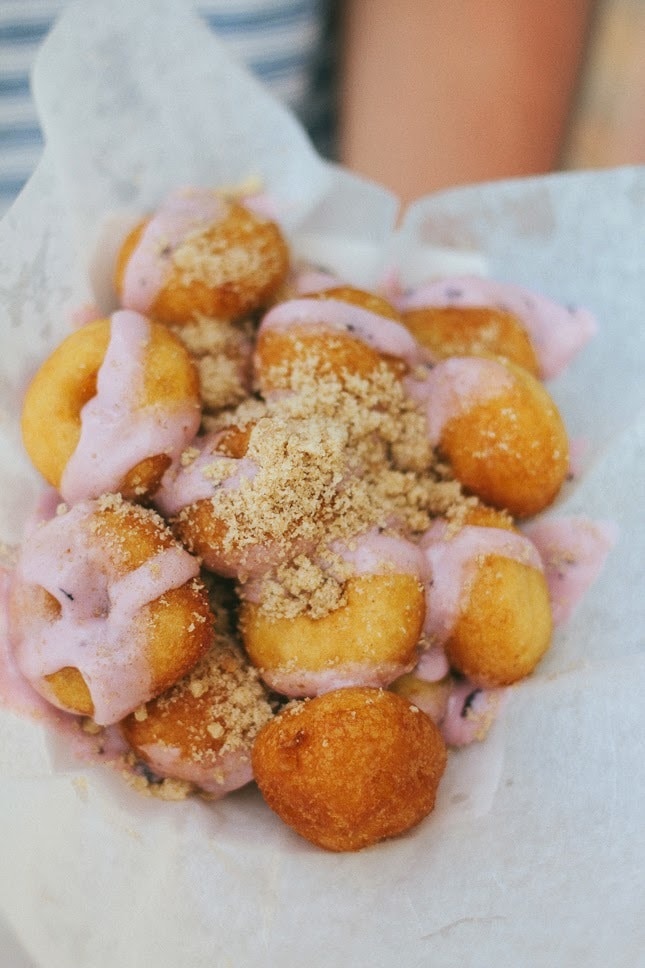 These things literally melt in your mouth. My favorite are the Cinnamon ones although these raspberry with crumble topping ones are pretty amazing too!
I spend a lot of time driving up and down main street in Lehi, Utah when I am in Utah because the school Cali teaches at is just off Main Street. I love being able to help her with her upcoming productions and this visit we did a lot fabric shopping for costumes for her next production, The Little Mermaid. Every time I drive up or down Main Street I have noticed the Lehi Bakery.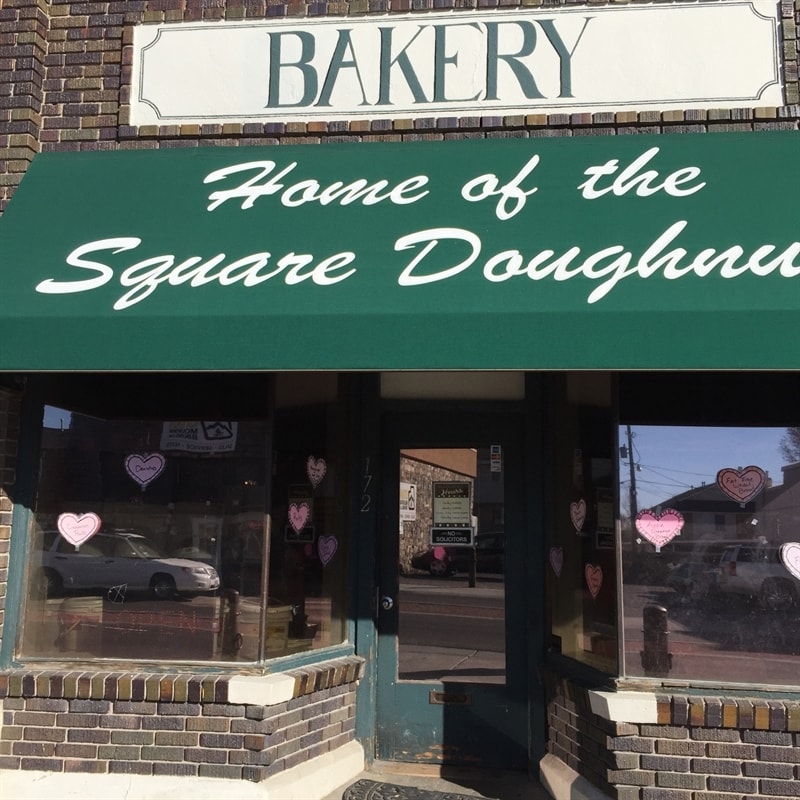 I am intrigued every time by their sign – Home of the Square Doughnuts!  Well, this trip my curiosity got the best of me and I had to stop and check out the square donuts!  They have a lot more than just square donuts.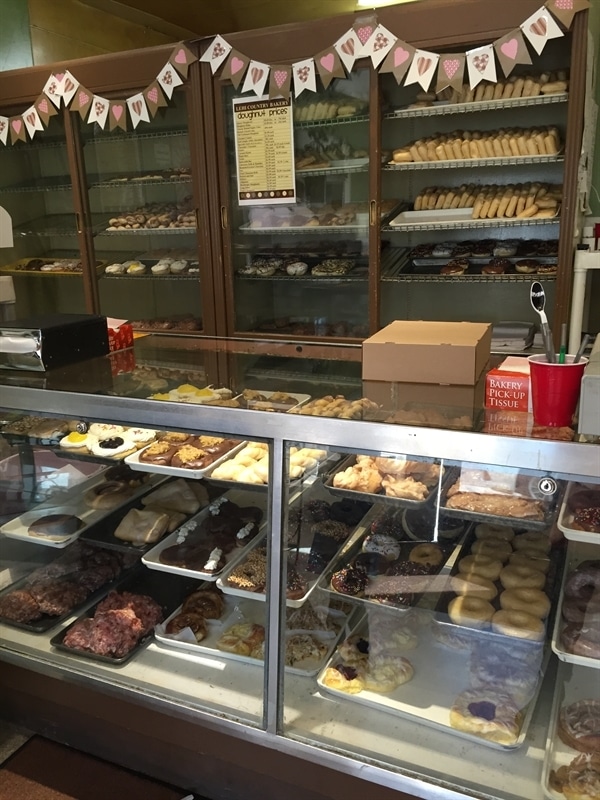 Of course I had to try the square donuts, which are basically just yummy raised donuts but instead of being round they are square.  I picked up some of those and some other yummy choices too.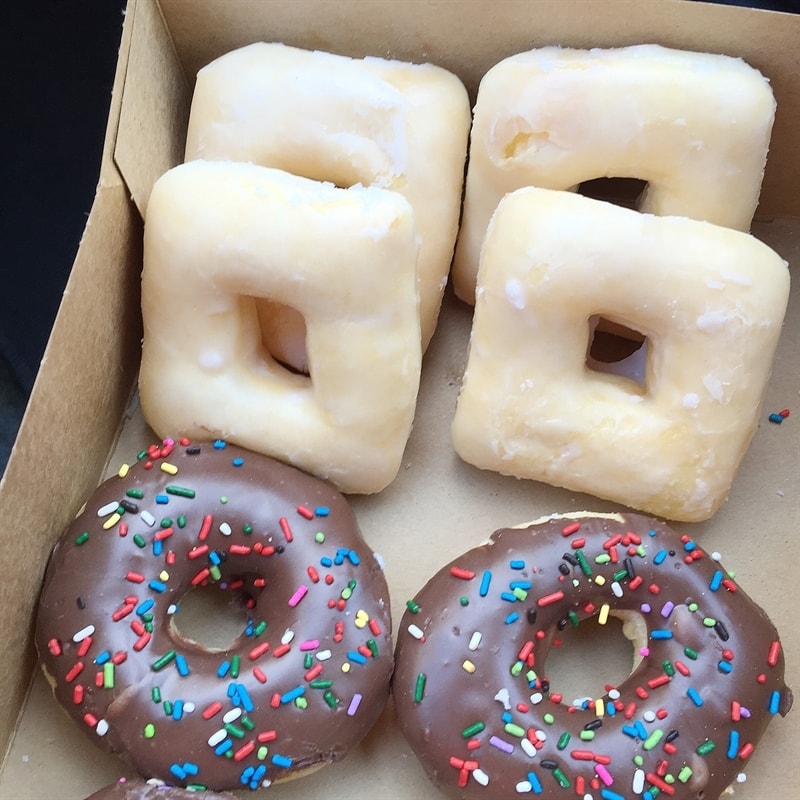 Good thing I had some nieces and a nephew to share these with!  It was definitely worth a stop.
So, you are probably thinking that all Leigh Anne does while she is in Utah is eat!  Well, you're right.  This last trip lasted 12 days so I had lots of days I needed to eat.  At the end of my stay I headed back up to Salt Lake City for a blogging conference and while there I went to lunch with my blogging friend Kristen Duke to Bruges Waffles & Frites.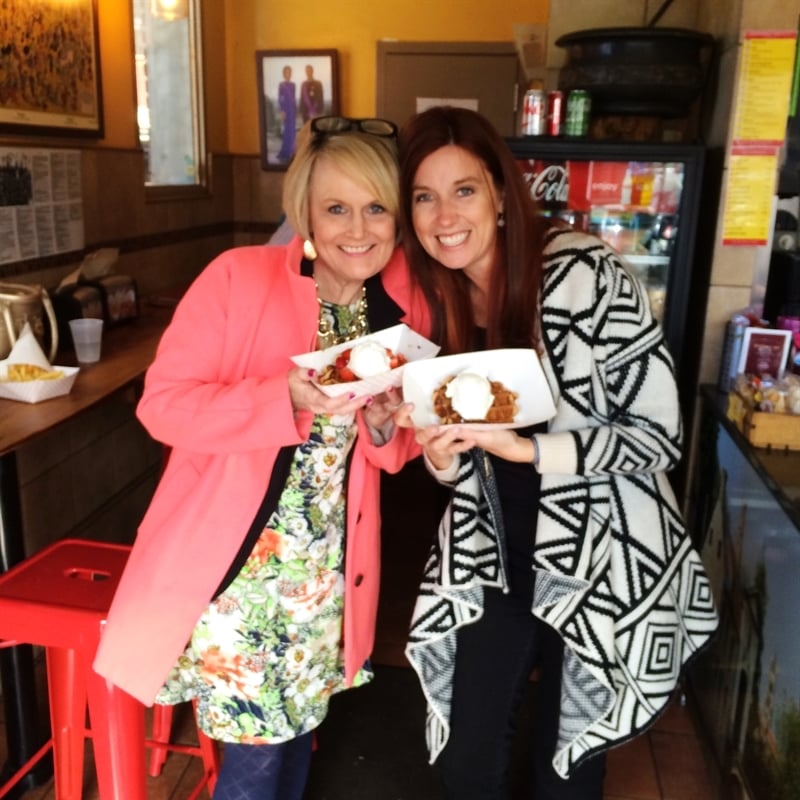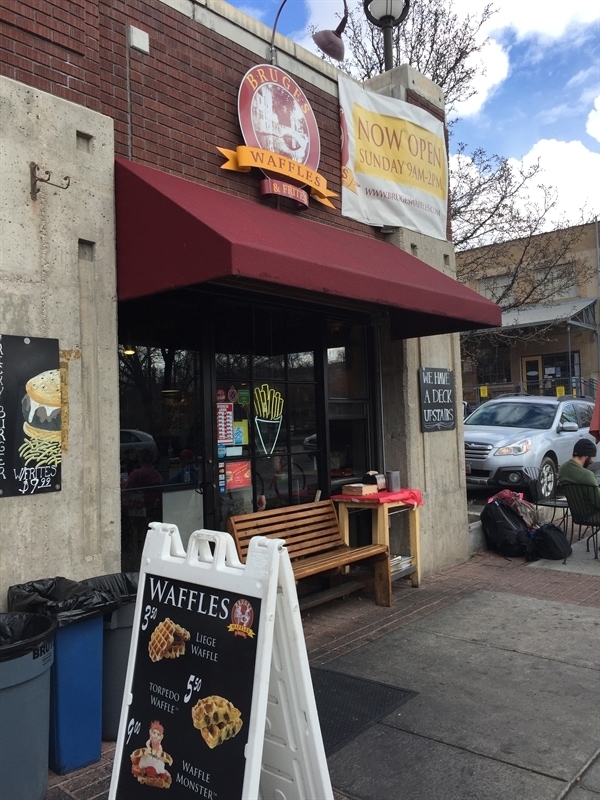 Bruges is a tiny little place near downtown.  There is not a lot of room to eat inside but there is plenty of seating outside so go on a nice day!
We each ordered a waffle and then shared some frites!  They have lots of fun different dipping sauces to try.  I think the one we got was the Brazlian??   I got my waffle covered in cookie butter, strawberries and cream.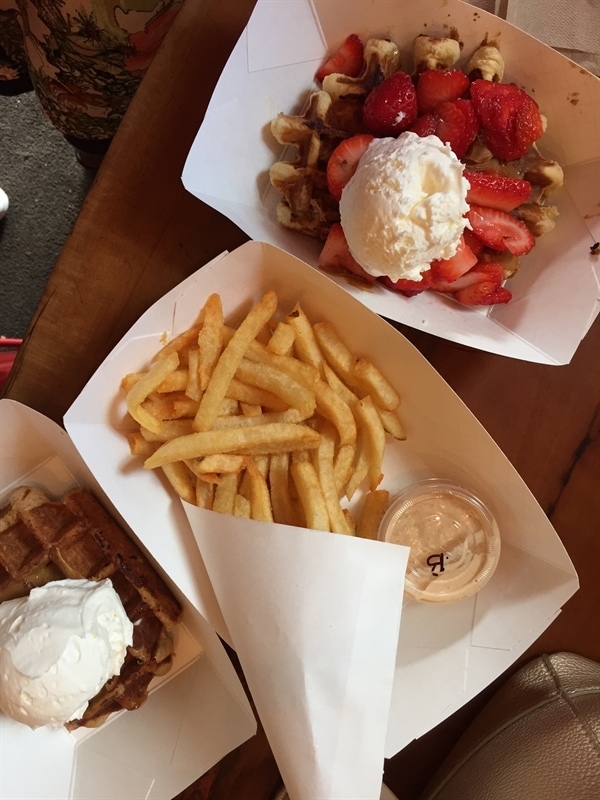 If you are in Utah, make sure to check out some of these wonderful restaurants. And if you are ever in my neck of the woods, Oregon, make sure to check out the Best Fish and Chips on the Oregon Coast.