Sharing some of my favorite gift ideas from Sephora today!  And there is a giveaway too!!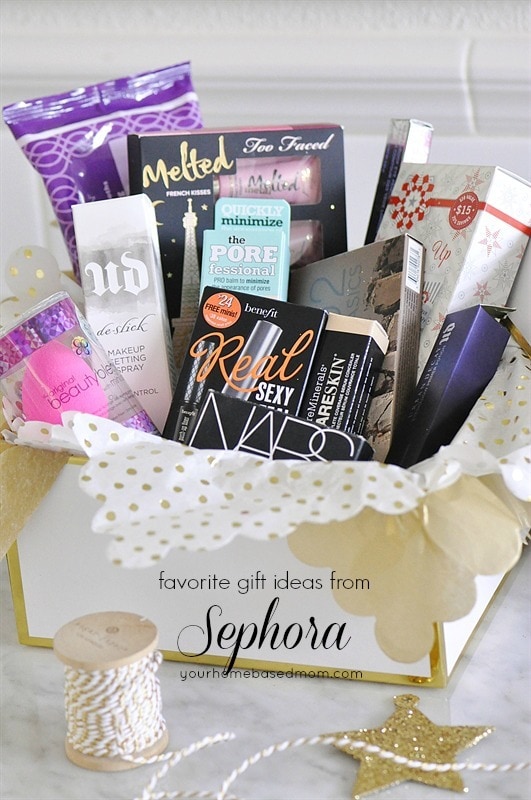 This post is sponsored by JCPenney and Sheknows. I have two daughters and a daughter in law in their 20's.  They have all graduated from college and are in their first professional jobs.  Gift giving for them can be a bit tricky.  But one thing I always know will be a hit is something from Sephora!   Sephora is pretty much heaven for most 20 something girls (and even us girls of a "certain age")  And did you know that you can now find Sephora in your local JCPenney store.  How convenient is that! I've been working on my gift giving list for this Christmas so I headed over to Sephora.  
After a little texting back and forth with my daughter in law who is a Sephora super fan, I had a great list of potential gift giving ideas for my 20 something girls.   Even though I was shopping for my girls all of these gift ideas would work for women of any age! I'm excited to share that list with you today and also give you the chance to win a $100 shopping spree at JCPenney which can also be used on Sephora products!! A lot of 20 something girls and all three of my girls are working women at their first job.  All of my girls have long days and are working a lot more than 9 to 5, so makeup that will hold up through the day is important to them.  So the first products I picked out for them were ones that would help their makeup look just as good at the end of the day as it did at the beginning.  I use most of them myself too!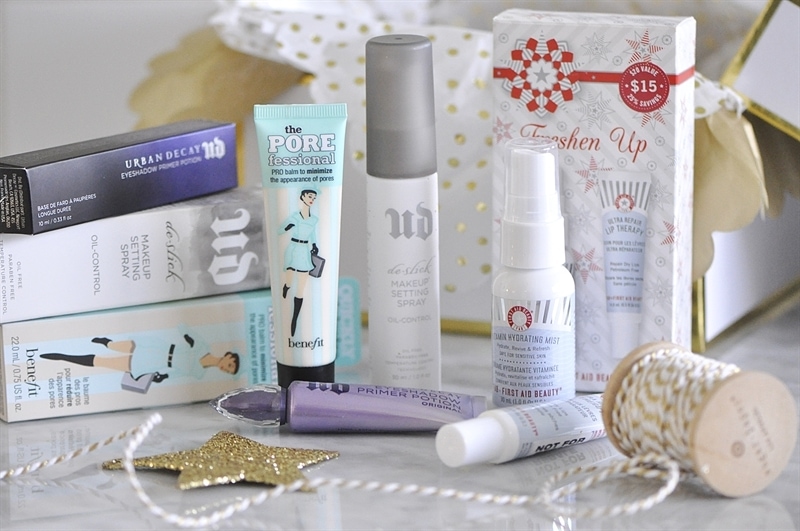 I love a good primer and the Urban Decay eyeshadow primer potion is one of my favorite!  I use it everyday.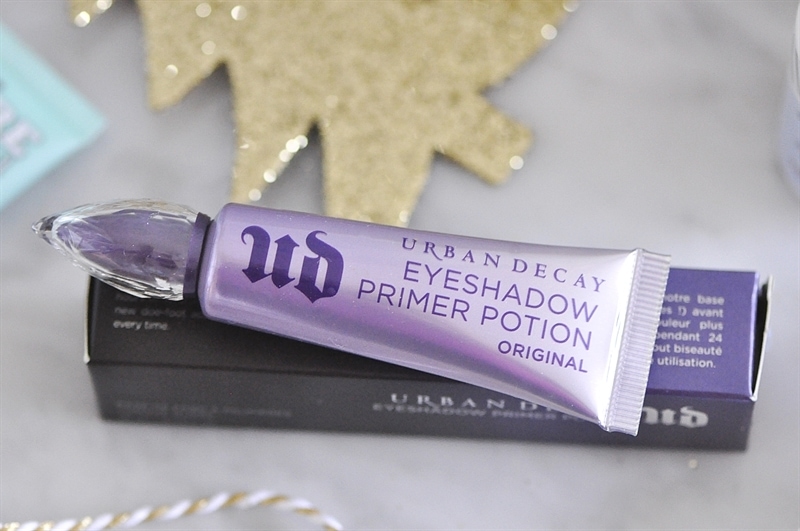 A primer and pore reducer for the face from Benefit is a great choice and then a makeup setting spray from Urban Decay will help keep that makeup looking fresh all day.  The spray is available for oily skin, dry skin or normal too.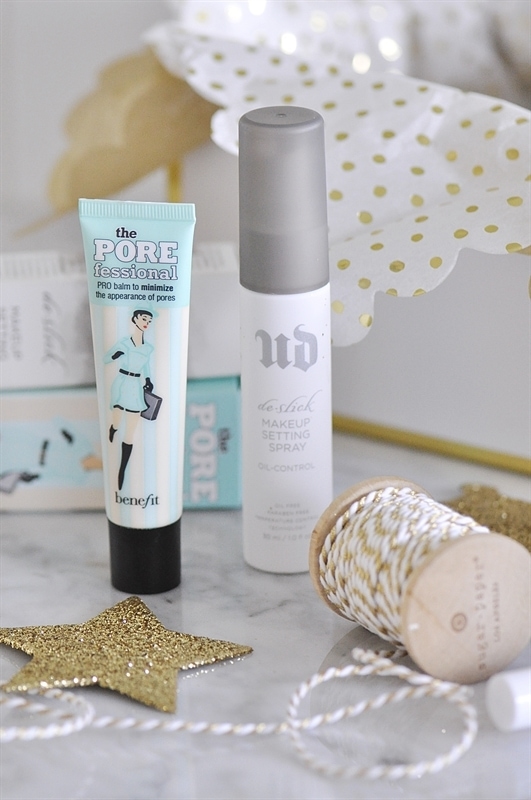 One of the many things I love about Sephora this time of year are all the great gift packages they have available.  I love being try new things for not full price.  One I picked up for the girls was this Freshen Up Vitamin Hydrating Mist from First Aid Beauty.  A squirt or two of this part way through the day will help revitalize and refresh that face.  You also get to try their lip therapy in the gift package.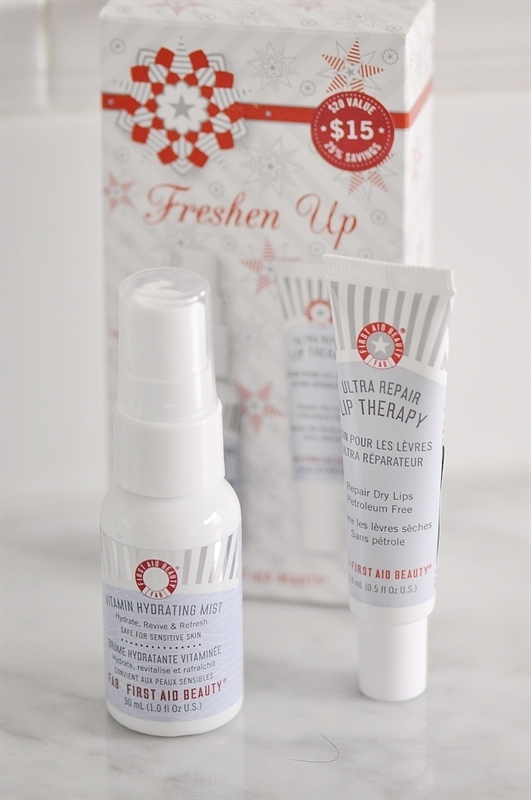 So, after the skin is prepped it's time for some makeup.  What girl doesn't love the Naked eye shadows from Urban Decay.  I love this smaller sized one and I'm a fan of the  Naked2 color combo.  My daughter in law introduced me this NARS blush which she said had a cult following – the color is Orgasm.  It's a beautiful color.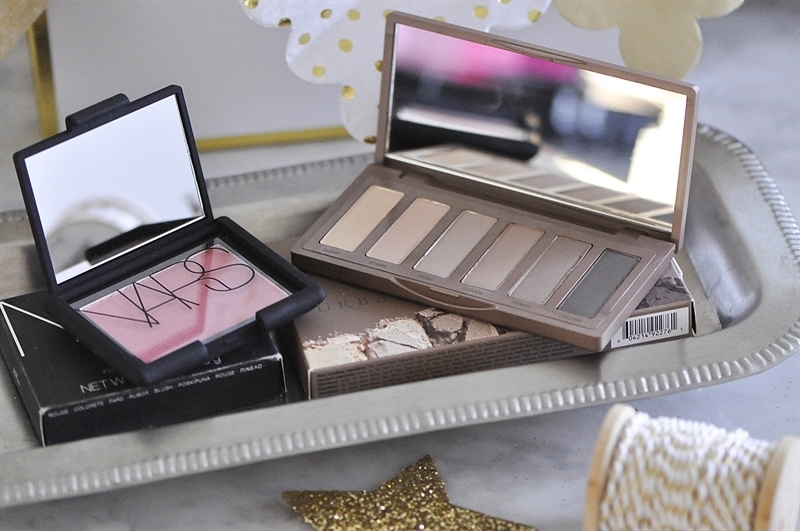 A good concealer is also a must, especially when you are working long hours and not getting as much sleep as you should or like my girls, they inherited deep set eyes and dark circles!  I've been using this one from Bare Minerals and really liking it.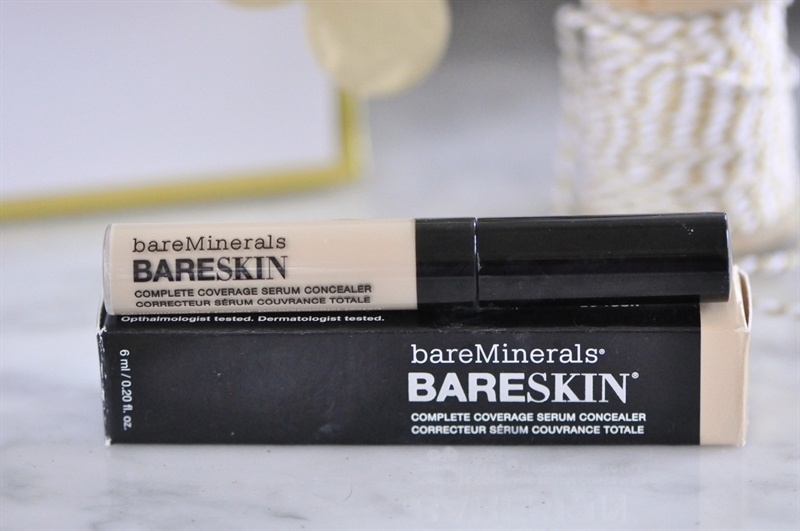 An eye liner that stays on and doesn't end up all underneath your eyes is also important.  I've been assured this 24/7 Glide-On eye pencil from Urban Decay will do the trick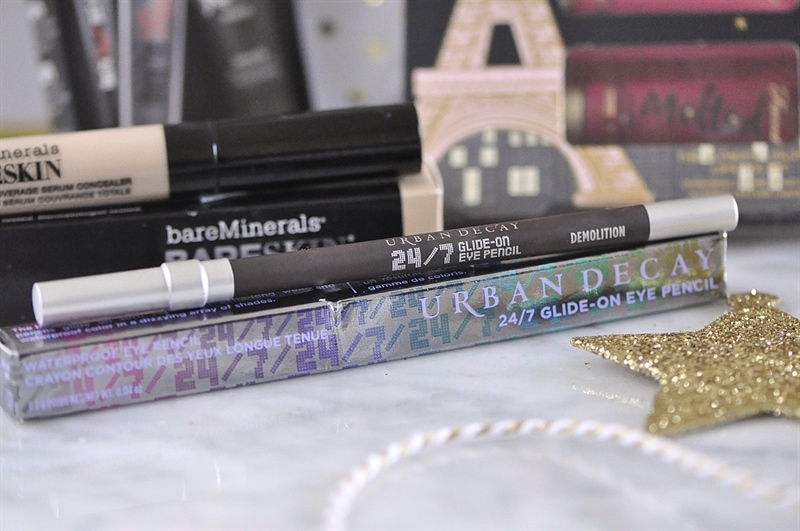 Don't forget about the lips!  The gal at Sephora recommended this fun holiday package of Melted lipcolor from Too Faced.  I think I'll break open the package and put one in each girls stocking and save one for me!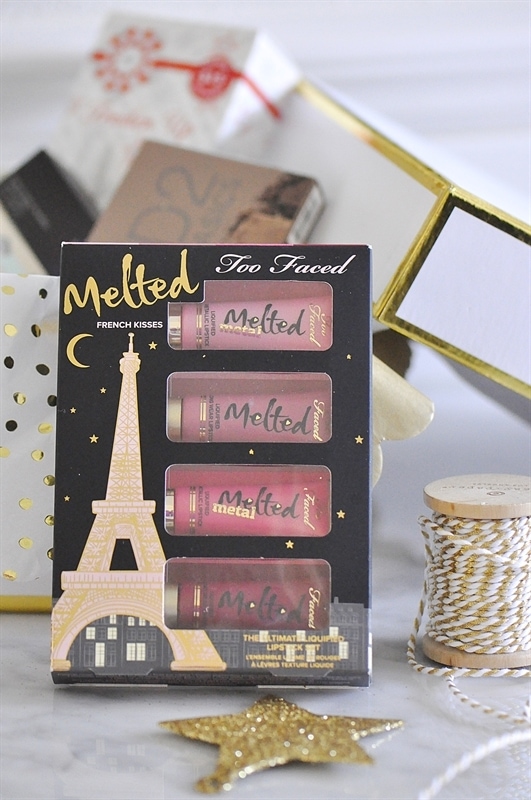 Every girl needs a good mascara and this one from Benefit is Sephora's most popular mascara. It's one of their holiday gift packages that also comes up a mini mascara and some remover.   People won't believe your lashes are real!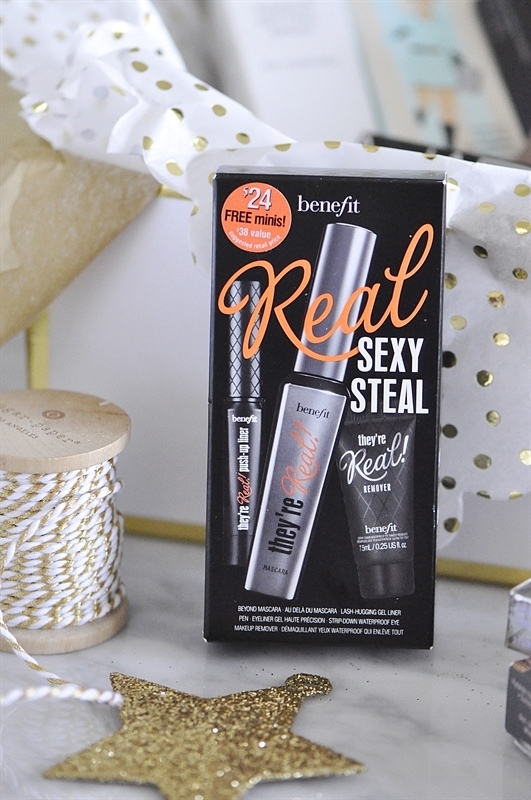 Have you ever used a Beauty Blender? When I had my makeup done by a professional earlier this year for a photo shoot she used one and I loved it.  I went right out and bought myself one.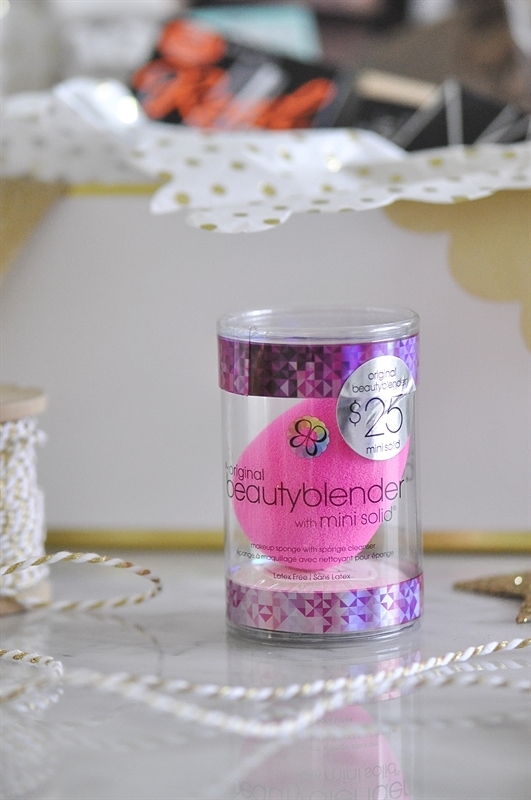 And removing the makeup each night is just as important as putting it on.  This package of makeup remover wipes makes a perfect stocking stuffer.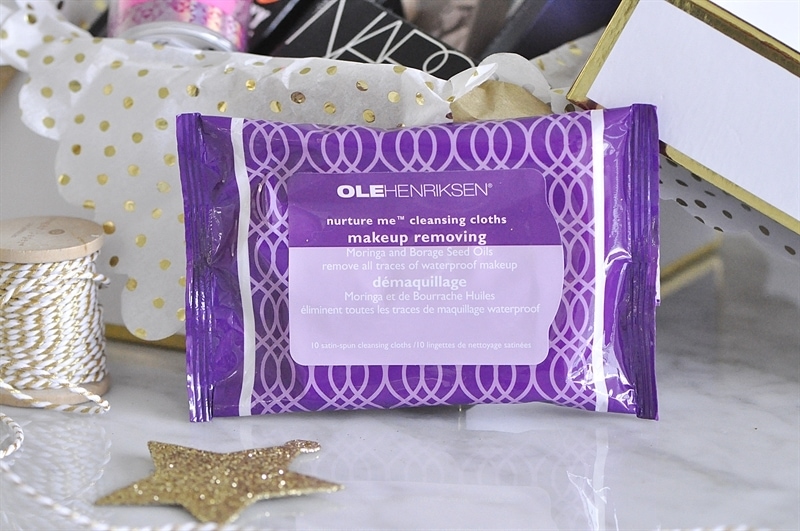 All of these products would make any 20 something girl or just about any girl or woman happy!  They would make perfect stocking stuffers or packaged up together as a gift.  The best part is, they are all available at the Sephora at  your local JC Penney store!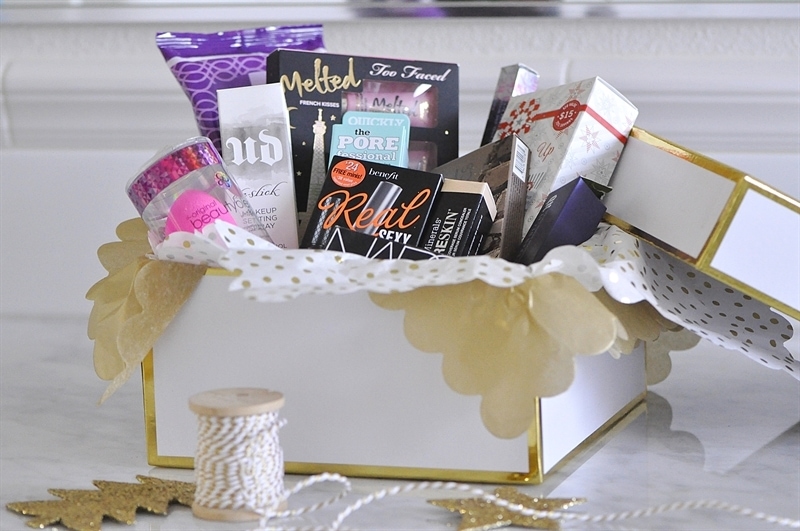 Giveaway:  $100.00 JCPenney gift card! Leave me a comment letting me know what your favorite product at Sephora is.  I can't wait to hear!! Check out all the amazing Black Friday deals that JCPenney will have available. Coupons will be handed out in store on a first-come, first-serve basis once the doors open at 3pm on Black Friday. These coupons may feature $10 off $10, $100 off $100 and even a few $500 off $500 super-savings coupons will be awarded. Everyone who receives one of these coupons (whether it has an offer or not) can enter online to win 1 of 10 $10,000 Cash Grand Prizes.  You don't want to miss out! Also, be sure and check out JCPenney on social media too: Facebook – Twitter – Pinterest – Instagram – YouTube – Google+