The jet lag is almost gone.  Instead of waking up at midnight I am now waking up at 4 a.m.  I can handle that!
While we were in Utah for Cali's graduation I had my whole family in one place.  That happens less and less these days unfortunately!  I had to take advantage of the opportunity and have some family photos taken and plan ahead for our Christmas card since the next time we will all be together may not be until Christmas!
Since we were going to be there for Cali's graduation from Brigham Young University I wanted to do the family photos on the school campus.  My husband and I both graduated from BYU, that is where we met.  All of our children have attended BYU and 3 of the four have now graduated from there as has our daughter in law.  Both Clark and Jessica are attending BYU law school and Tessa is a sophomore at BYU so I guess you could say we bleed blue (BYU's color)  So of course that had to be the starting point for the color scheme for our photo and the location.
We chose the older end of campus where there are a couple of lovely old buildings for the backdrop to our photo.  I used our favorite Utah photographer – Tara B Photography.  She always is able to capture just what I am looking for.  She has done great work for us before including this family photo shoot, Clark & Jessica's engagements and a 50's Housewife shoot for me!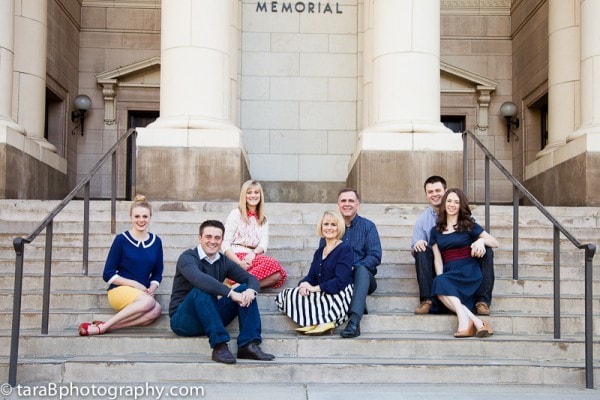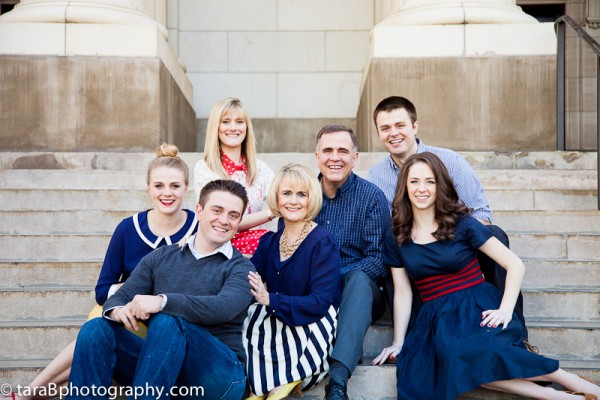 It's a beautiful old building and the perfect backdrop for our photo.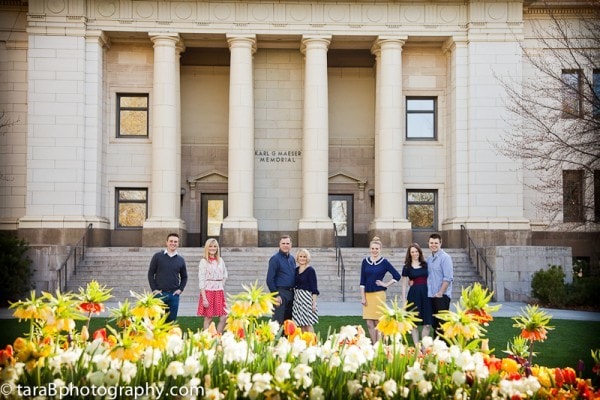 This next photo is one of my favorites.  You may initially look at it and think, "Logan, get off your phone, you are ruining the picture!"  But I am so grateful that Tara got this photo.  She was able to capture a very special moment in time.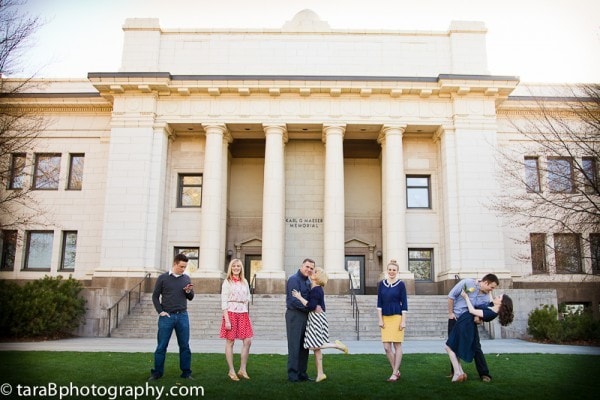 You see, Logan had just received a text letting him know that a man he had baptized in Argentina was now serving as a Branch President of one of the Branches down there.  An amazing thing.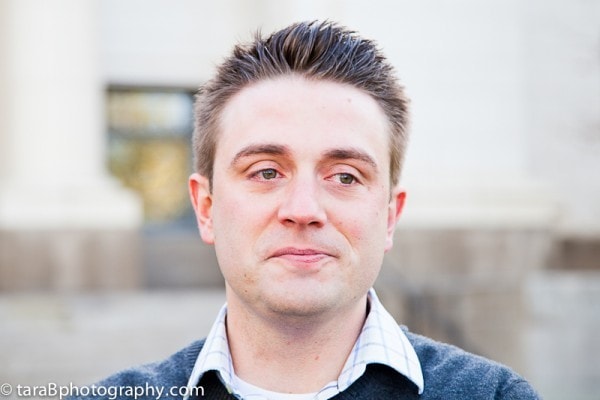 A touching and special moment that is now preserved for us!  Thank you Tara!!!
One of my favorite photos is of my five kids!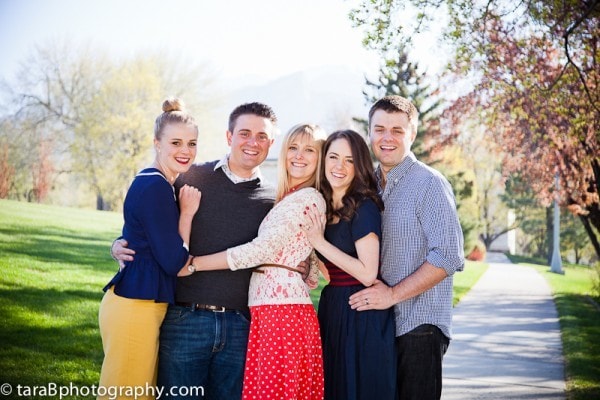 Love the one of me and my boys and me and my girls!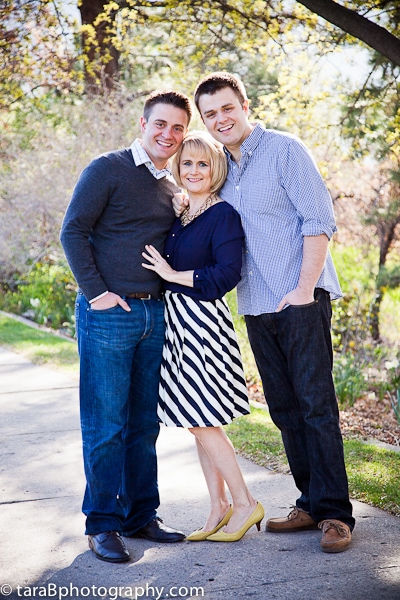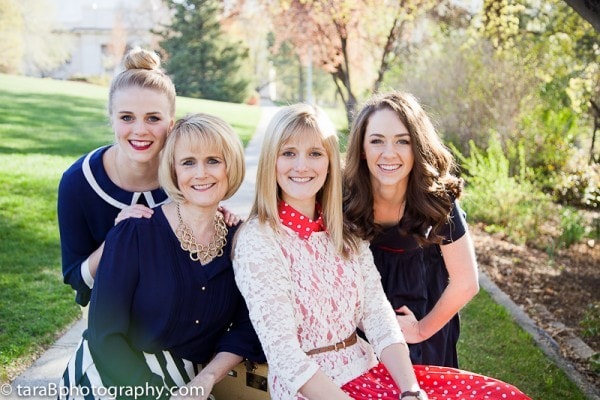 Of course Jim got his time with his girls too!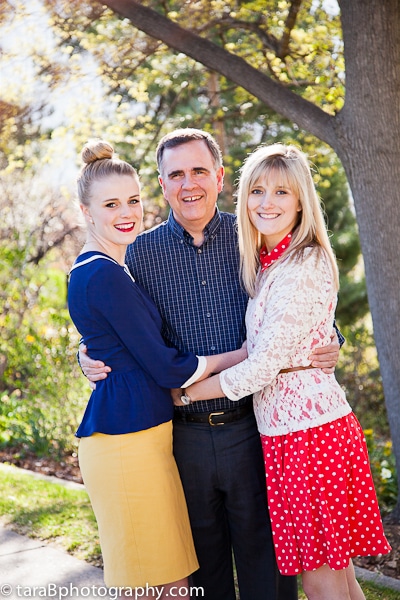 Kisses for dad!!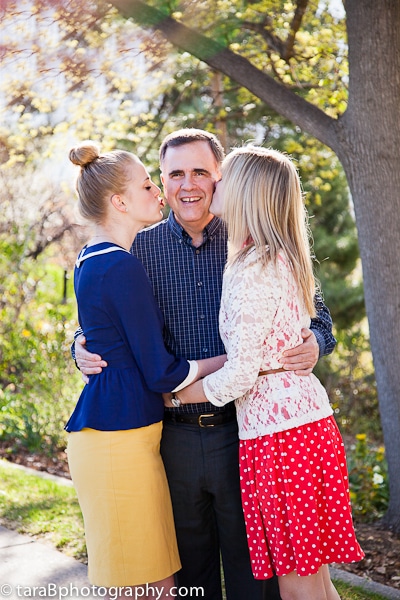 We were getting ready to leave for our trip to Europe so Tara brought along some vintage suitcases and we captured a few fun shots with them!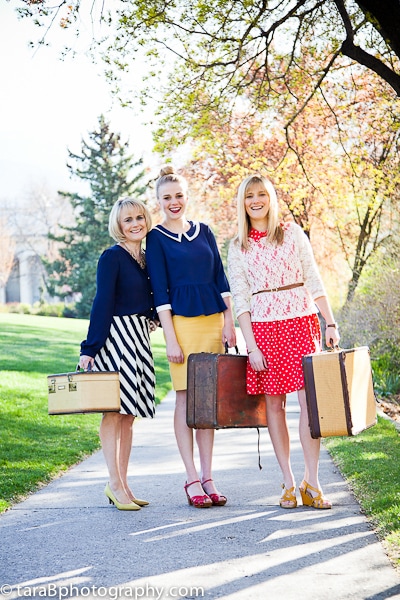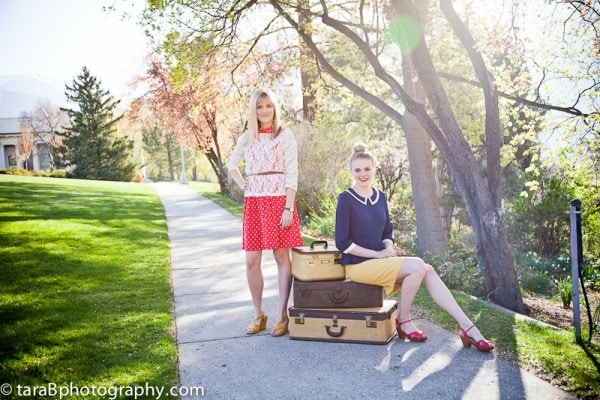 And a few with Jim and I too.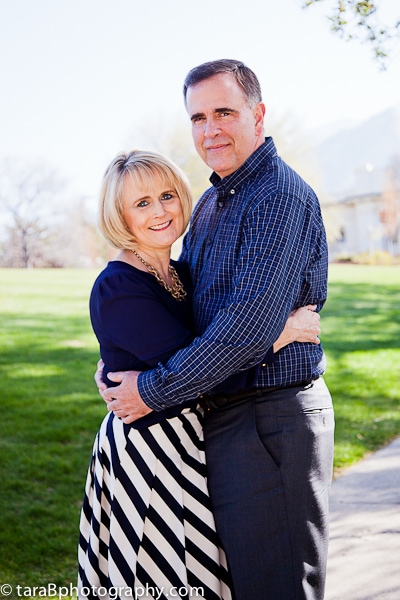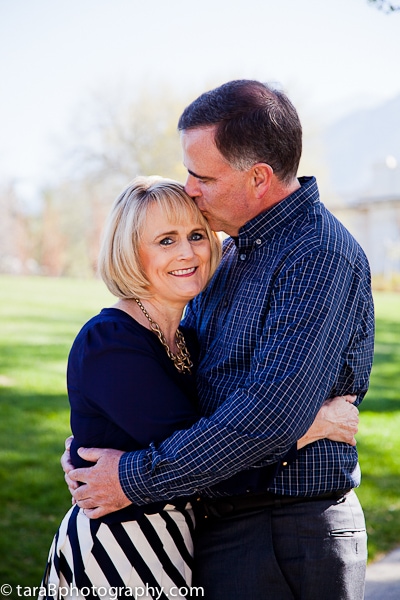 Since it was Cali's graduation we had Tara take a few of her too.  Love this one of Cali jumping!!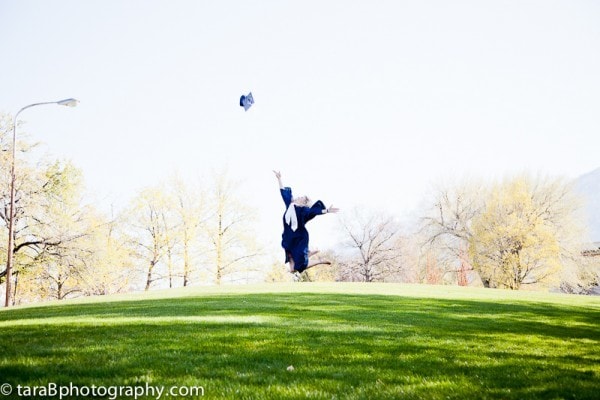 We are so proud of our girl!!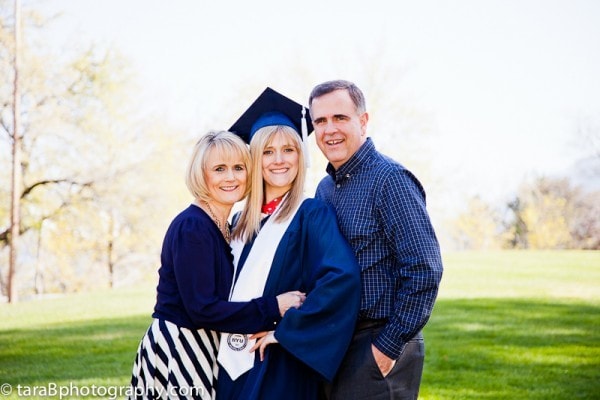 So if you haven't had enough of the Wilkes family yet there are even more great shots on Tara's blog you can check out.  And if you have had enough of us go over to her website and check out her beautiful work!!
Thanks Tara!  You made this mama very happy!!
Enjoy!
Leigh Anne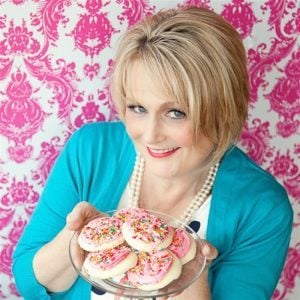 You can also visit me on Facebook, Pinterest, Twitter or Instagram.
For a list of where I Link Up each week go here.
Get my Weekly Menu Plan for FREE!
Receive my FREE "What's for Dinner?" Meal Planning Course, a copy of my FREE ebook that includes my most popular recipes and my FREE weekly Meal Plan.