This is a sponsored post written by me on behalf of Tracfone. All opinions are 100% mine.
It is possible to survive and even thrive in an empty nest!
I have had several conversations with people recently about having an empty nest. They don't have an empty nest yet, but they were expressing concerns about becoming empty nesters. They had a sense of dread about it, worried that life is pretty much over when the kids leave the nest. I totally get this. You pour so much of your energy, your life, your happiness into your children and then they leave you! (That really is a good thing, that they leave you!!) But you can be left feeling empty and alone.
Well, I've had a little practice at this empty nest thing for a few years now and though it was a bit of a rough start (and yes there were tears), Jim and I have really learned how to embrace it and make the most of it. I love it when I hear people say, "You make being an empty nester look so fun!" Well, it is fun! Being a parent and having a house full of children was fun too, but we have learned to embrace the empty nest and make the most of this phase of our life. Today I am excited to partner with Tracfone to share with you a few ideas on how we have embraced being empty nesters and created new moments that matter.
Use Your Smartphone to Plan Your Travel
One of the things that we have been able to do more of since having an empty nest is travel. This is especially true since our children have all graduated from college and we no longer have the expense of helping support college students! Not only is there a little bit more money for travel, but we also have more time. Time that is ours to decide what to do with. We are no longer bound by the yearly school calendar, having to schedule our travel around spring and summer breaks!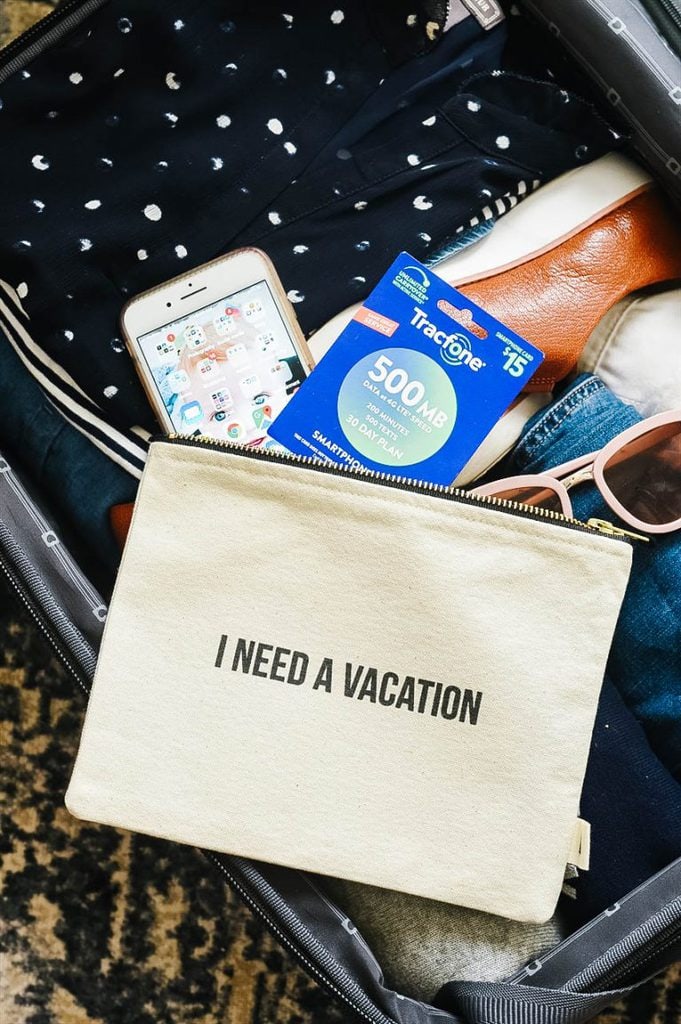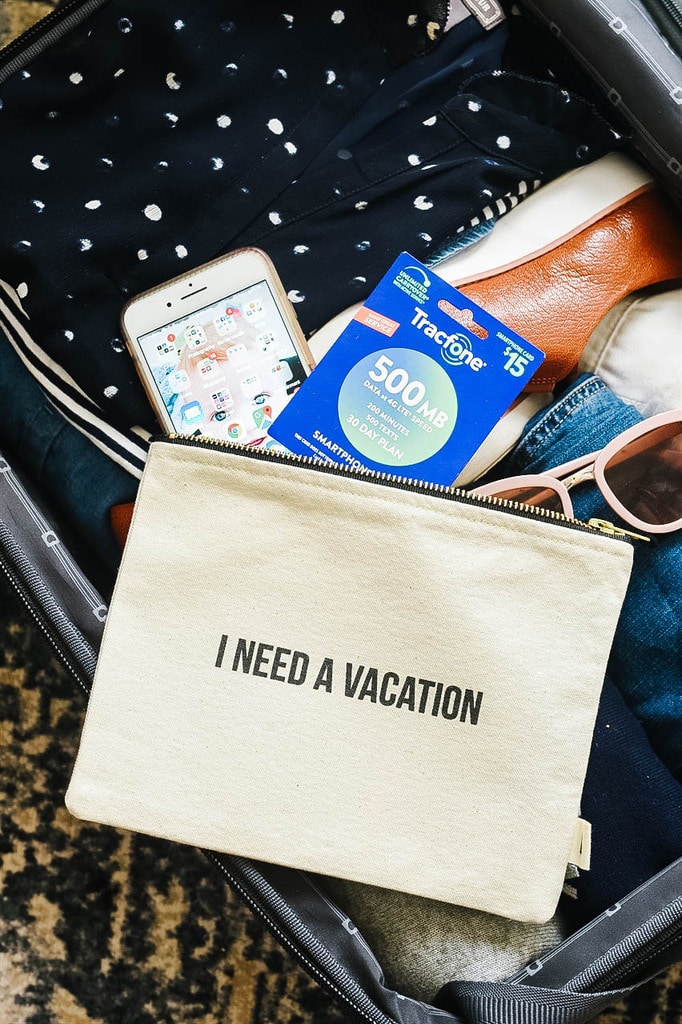 When planning our trips, we divide up the responsibility. I usually figure out the itinerary, where we are going to stay and eat, and my husband reads up on the history of the area. With my smartphone, I can easily find our dream hotels and top restaurants from the palm of my hand, thanks to Tracfone's Unbeatable Nationwide Coverage™ on America's largest and most dependable network.
Explore Where You Live
My husband and I have loved being able to explore right where we live. We are lucky enough to live in the beautiful Pacific Northwest. And now that we don't have ball games or practices every Saturday, we are able to get out and explore. We love hiking and kayaking in nearby areas and being a tourist in our own city. One of our favorite things to do is try a new restaurant for breakfast on Saturday mornings each week. We love to invite our fellow empty nest friends to join us on our adventures!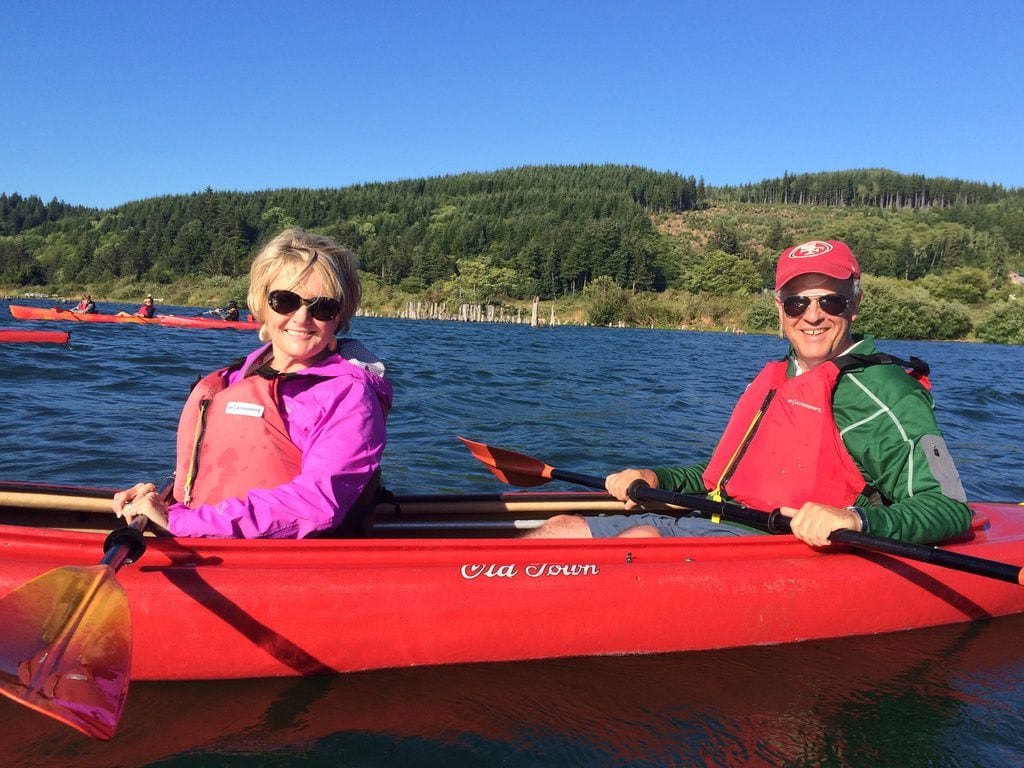 Road Trips
Taking road trips is another fun and economical way to travel as empty nesters. Road trips were always a bit more of an ordeal and something to dread with kids, but now that it is just the two of us, we love to jump in the car and hit the road. A few years ago we drove up the California coast enjoying the beauty of Highway 101. We ended the trip with a visit to one of our children who lives near the Bay area.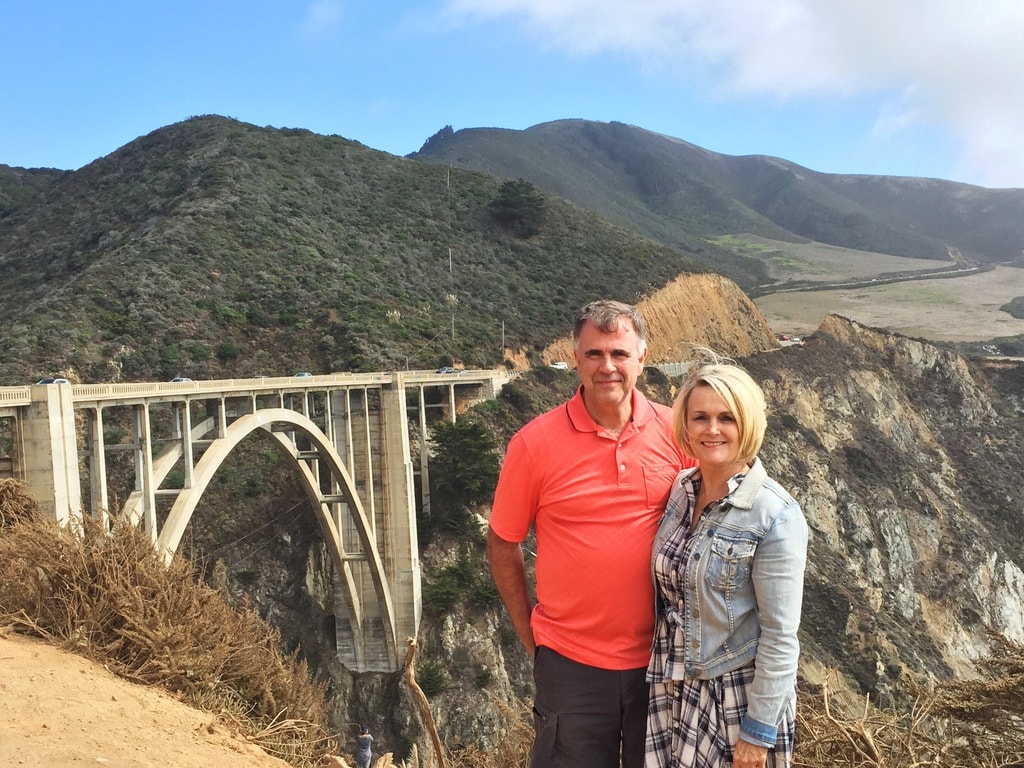 Visit Your Kids
I often feel sorry for myself because none of our children live locally with us, but there is a positive side to that too — we get to travel to some fun places to visit them! We have four children who currently live coast to coast, so it's fun to include visits to them in some of our travels. One of our daughters lives in New York City, so we've made many trips to visit her. One of my goals was to visit NYC in all four seasons. I think our visit at Thanksgiving was one of my favorites.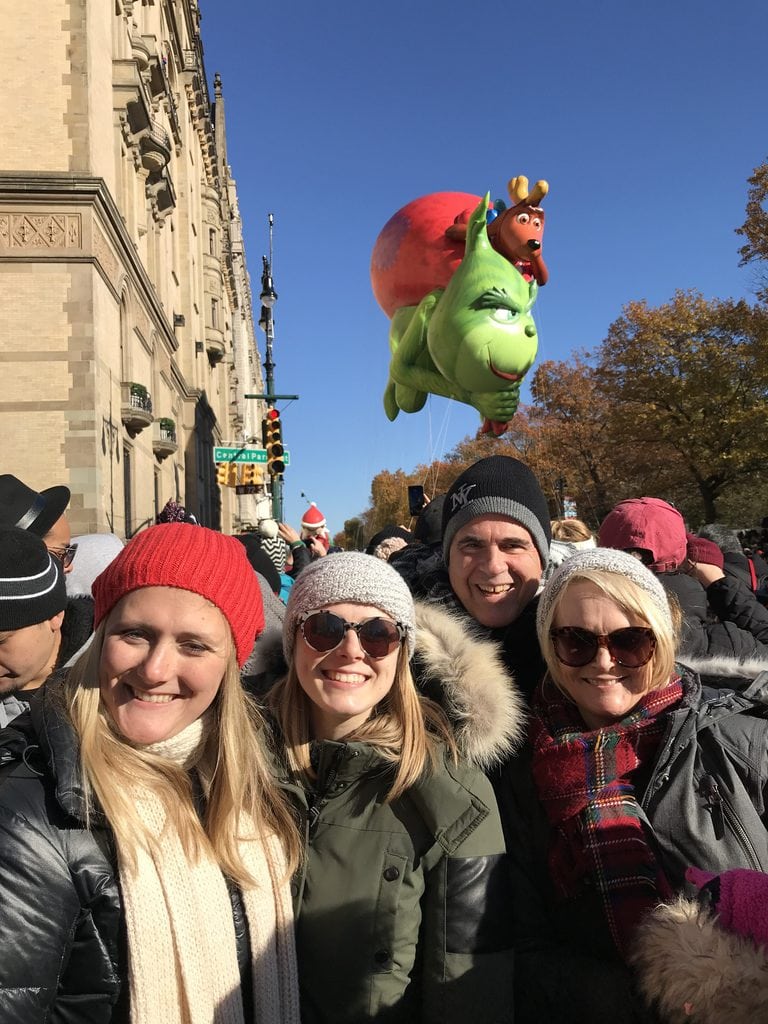 See the World
We have been lucky enough to include some international travel too – something we were never able to do when we had children at home. Last year, we took a dream trip and cruised around Italy and the Greek Isles, and our smartphones allowed us to capture all of our favorite moments .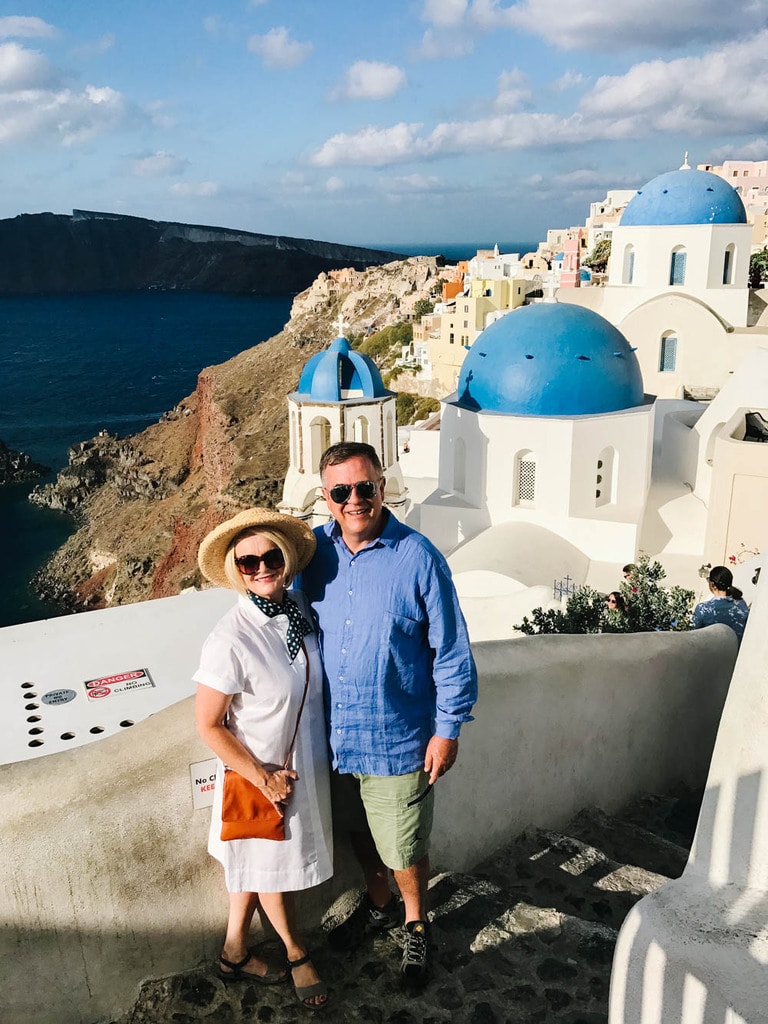 Last year we also traveled to France. A visit to Mt. St. Michel was on my bucket list and a trip to Normandy was on my husbands. We were able to do both. My husband read a lot about the war and D-Day and was able to share a lot of that with me as we toured the beaches and museums in Normandy. This year we are going on a Scandinavian Cruise, and Jim has been busy reading about the Vikings!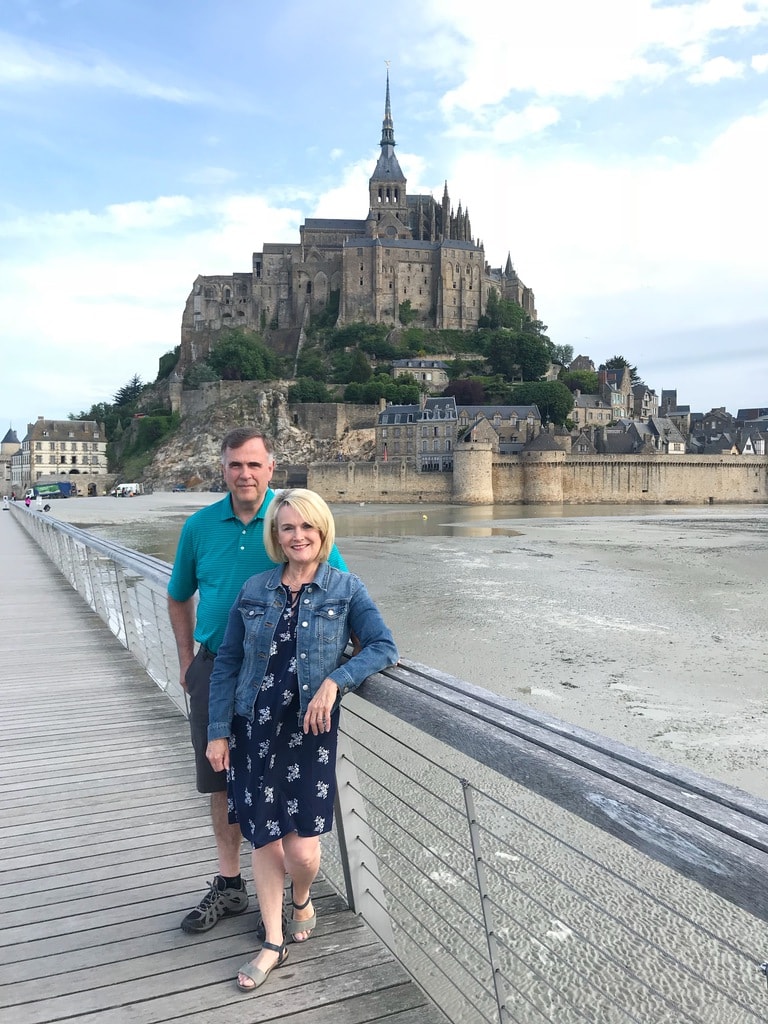 Stay in Touch and Share
Now that we have an empty nest, our children joke that they have to follow us on social media to know where we are. Staying in touch with your adult children can be a bit of a challenge at first but so much fun! One thing I quickly learned was I couldn't just sit at home and wait for my children to call me. I needed to call them–especially when they first go off to college.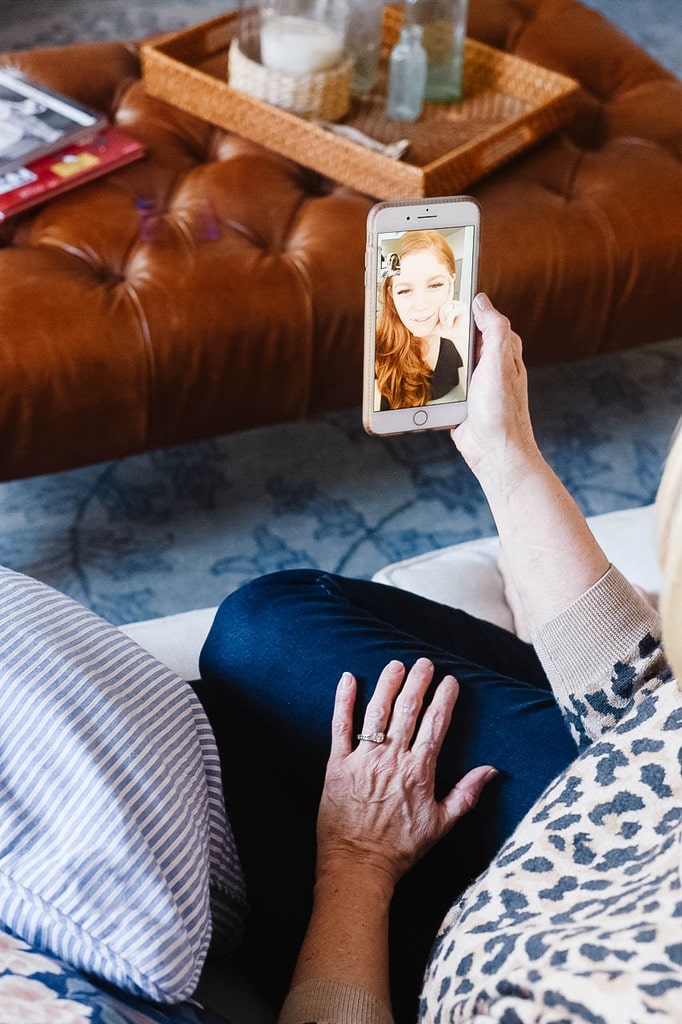 Some of your children will be better at communicating with you than others. I have several children that call me on a regular, almost daily basis and then some that call once a week. We did make the rule that everyone was required to call home on Sunday in order to stay in the will! Of course, this was a bit of a joke, but I have to say all of my children call home on Sundays!
One of the best ways we stay connected as a family is having family text thread where we all share photos, videos, and thoughts on almost a daily basis. It's like a family scrapbook in a text!
The right service plan is an essential tool to easily stay connected with loved ones, especially as you're exploring your newfound freedom. The Tracfone 30-day Smartphone Plan includes talk, text and data on America's best 4G LTE† network for just $15 per month, so staying connected with your children is a breeze. Not to mention, at $15 per month, you'll have plenty of extra funds to put toward pursuing your new passions and interests! For more information on affordable, no-contract plans, visit Tracfone.com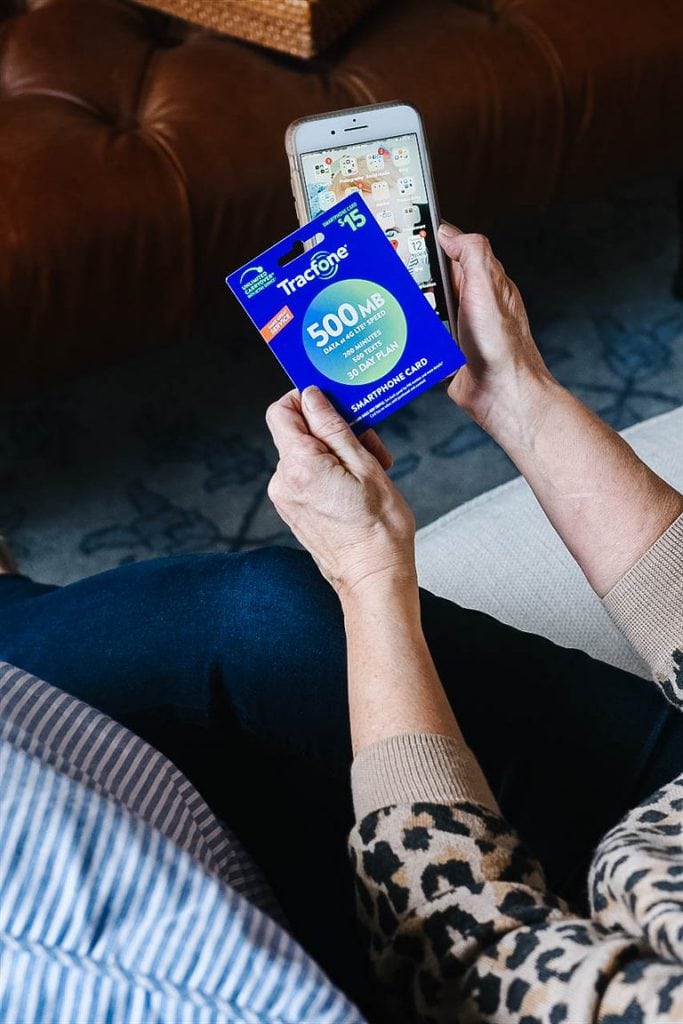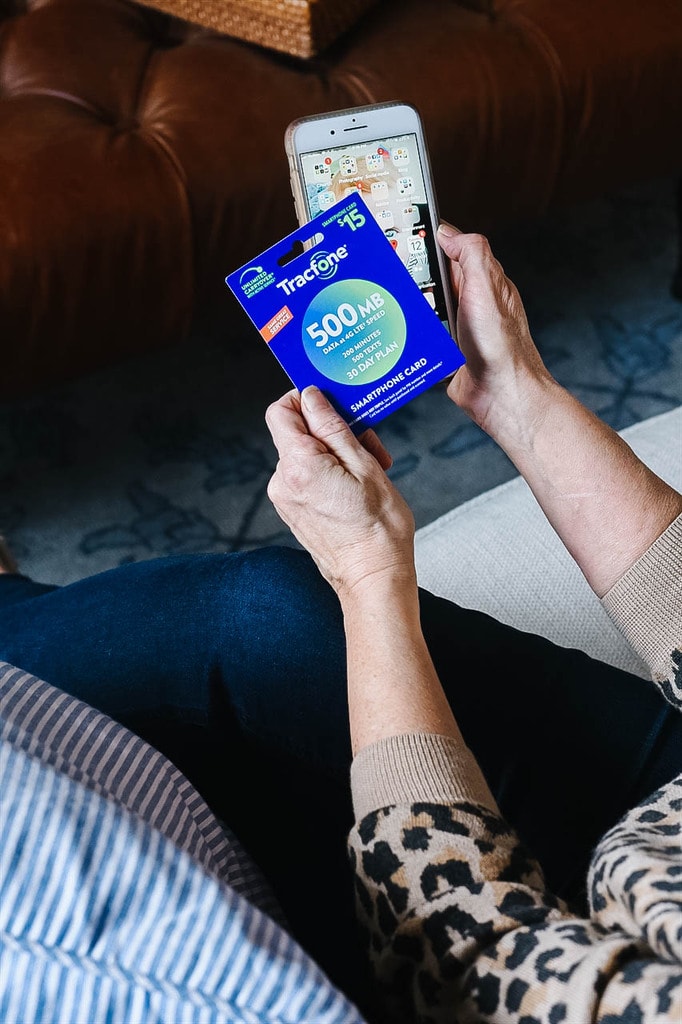 Prices do not include fees or taxes. Airtime Service Plan required for activation. A month equals 30 days. Smartphone plans do not triple.*Service must be active and in use within any six-month period.
†To get 4G LTE speed, you must have a 4G LTE capable device. Actual availability, coverage and speed may vary. LTE is a trademark of ETSI. Airtime service plan required for activation. Prices do not include fees or taxes