Not only are Easy Garlic Cheese Rolls easy and cheesy – they are delicious!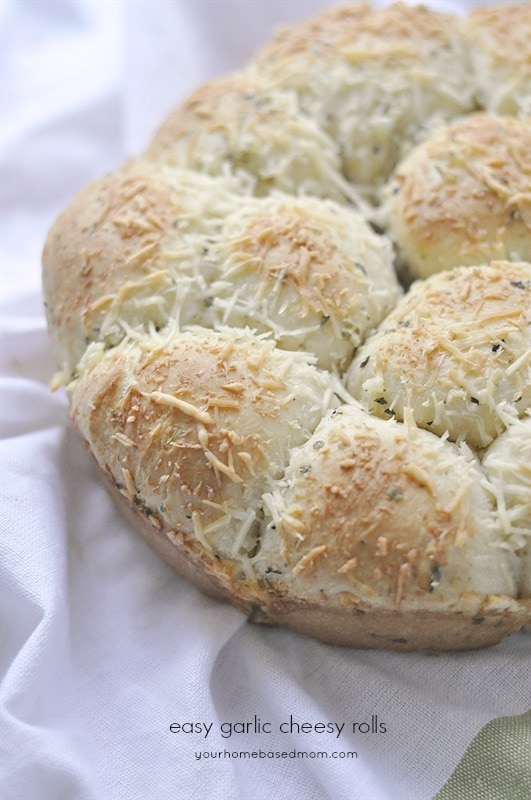 Today's recipe is for all of my readers out there who are afraid of yeast. I know you are there because you've emailed me and told me! These Easy Garlic Cheese Rolls really are as the name describes! EASY!
This recipe uses instant yeast. Instant yeast is great because you don't proof it. You just mix it right in with all your dry ingredients and then add in your warm liquid.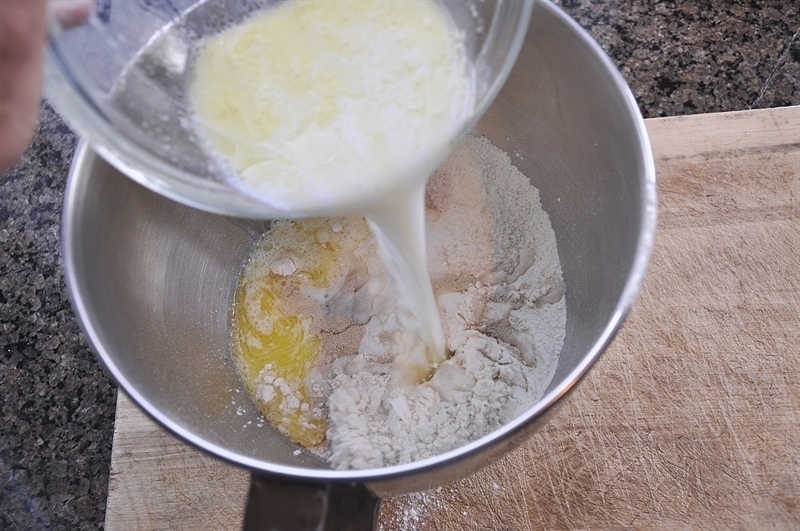 The other perk is that your dough rises much quicker. After mixing all the ingredients together and kneading for a few minutes you let it sit for 10 minutes.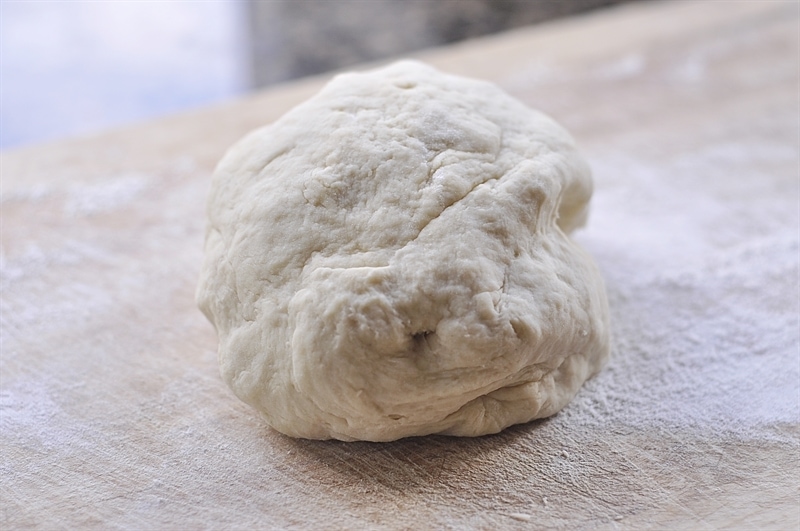 Then divide your dough into 12 even size pieces. I added a little surprise inside of each roll and placed a cube of mozzarella cheese in the middle!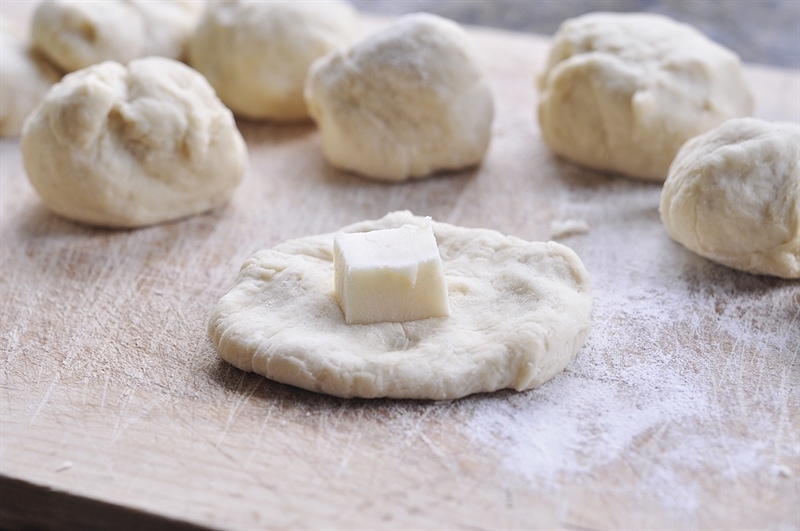 Gather the dough up around the cheese and place the roll into a greased 8 inch round cake pan with the seam side down. Cover with a towel and let rise until double, about 30 minutes. Or you can pop them in the refrigerator at this point and then let them rise and bake them the next day.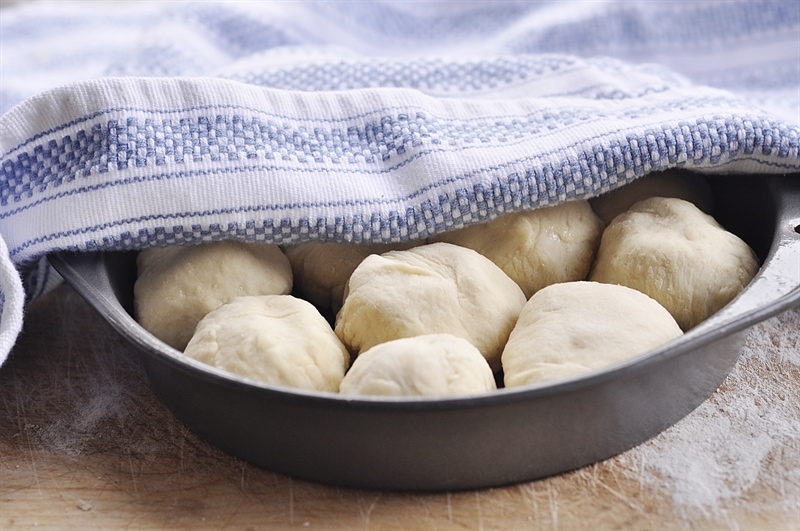 When they look like this, all that is left to do is give them a little bath in some melted butter, seasoning and garlic.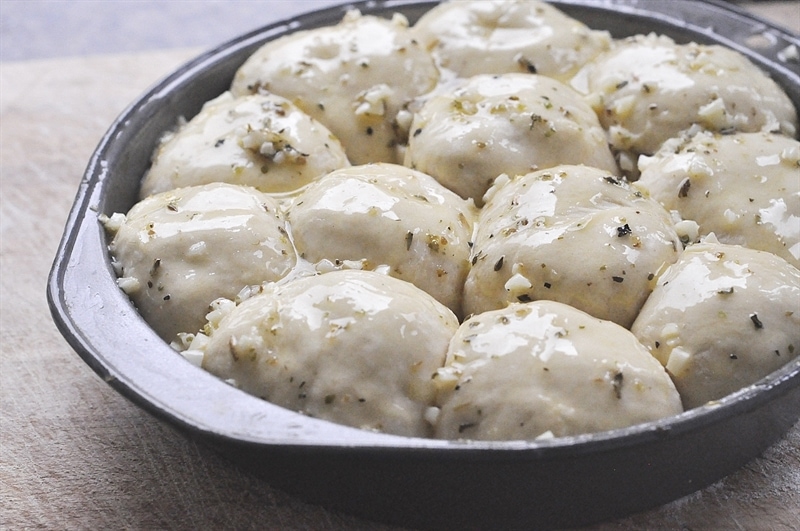 Add a sprinkle of freshly grated Parmesan cheese and then they are ready to bake at 375 degrees F for 20 minutes.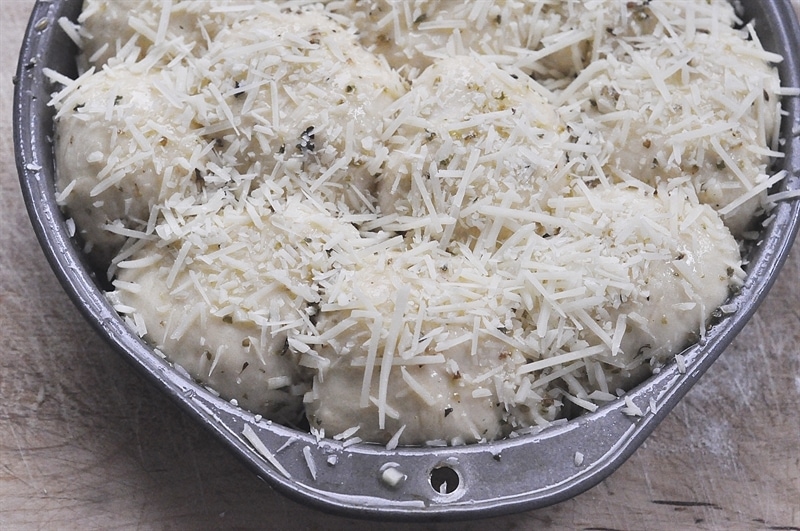 And then pull these deliciously golden brown garlic cheese rolls out of the oven.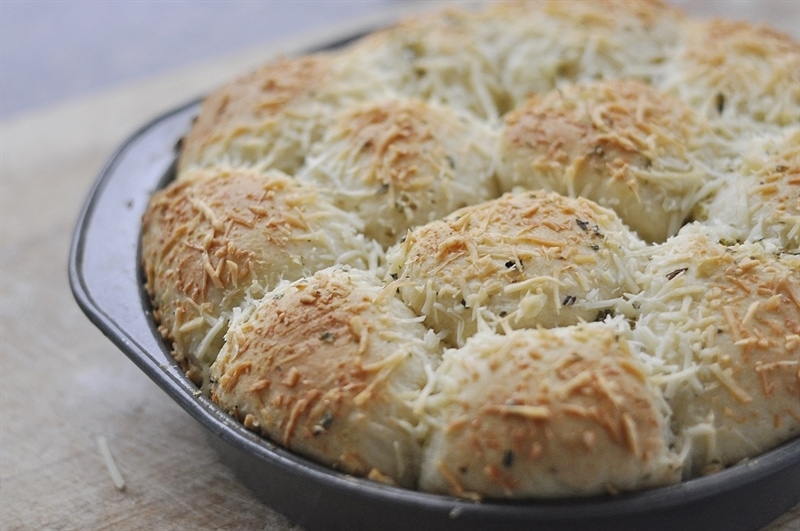 And enjoy the yummy, gooey cheese in the middle!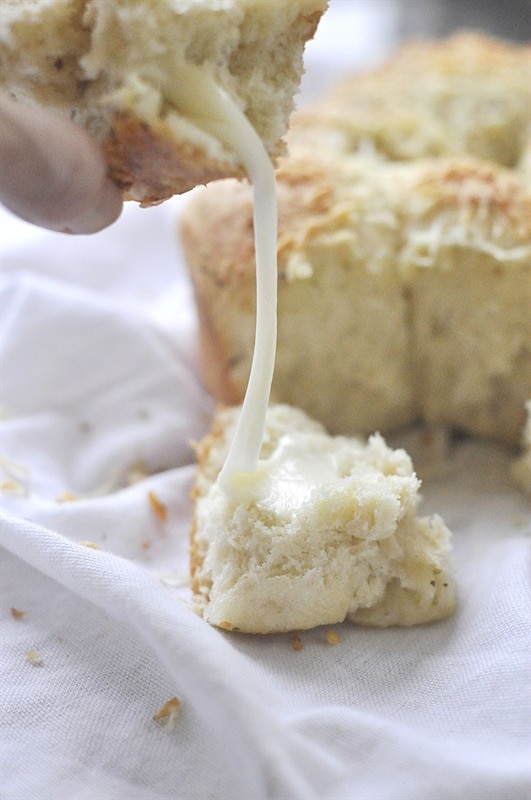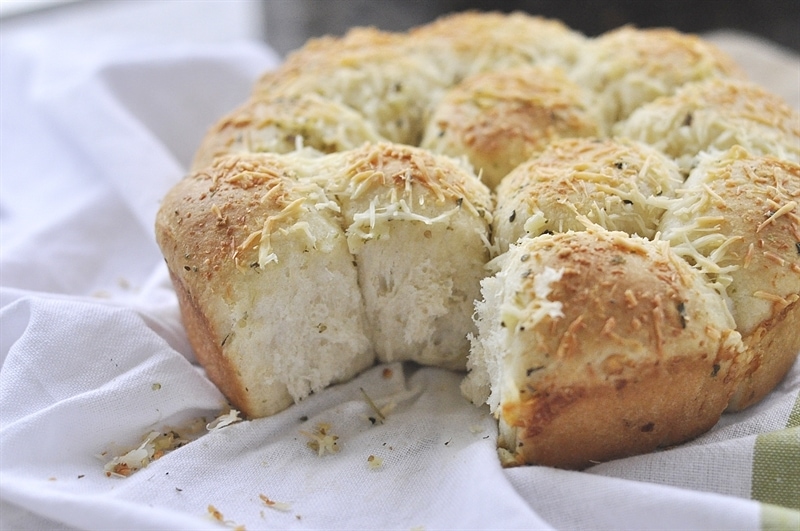 These rolls are so easy to make be sure and make a double batch so you have enough to share with someone else! They'll love you forever!!
Garlic Cheese Rolls Recipe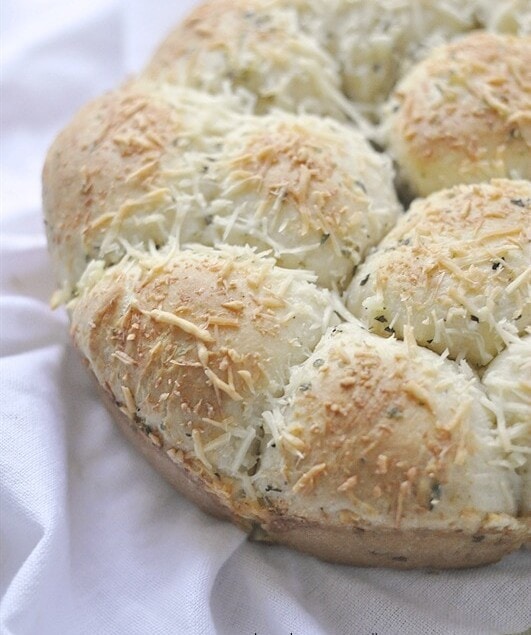 Easy Garlic Cheese Rolls
A quick and easy recipe to make delicious garlic cheese rolls
Ingredients
2 to 2-1/4 cups all-purpose flour
2 tablespoons sugar
1 packet Fleischmann's® RapidRise Yeast
1/2 teaspoon salt
1/2 cup milk whole, 2%, 1% OR skim
1/4 cup water
2 tablespoons butter OR margarine
12 cubes of mozzarella cheese
2 Tbsp butter
1 garlic clove minced
1/2 tsp Italian seasoning
1/3 C freshly grated Parmesan Cheese
Instructions
Combine 3/4 cup flour, sugar, dry yeast and salt in a large mixer bowl and stir until blended.

Combine milk, water and butter in a small microwave-safe bowl. Microwave on HIGH in 15 second increments until very warm but not hot to the touch (120° to 130°F. Butter won't melt completely). Add to flour mixture.

Beat 2 minutes at medium speed of electric mixer, scraping bowl occasionally.

Add 1/4 cup flour; beat 2 minutes at high speed. Stir in just enough remaining flour so that the dough will form into a ball.

Knead on lightly floured surface until smooth and elastic and springs back when lightly pressed with 2 fingers, about 6 to 8 minutes. Cover with a towel; let rest for 10 minutes.

Cut dough into 12 equal pieces; flatten each piece of dough and place a cube of cheese in the middle.

Cover the cheese with the dough and place the ball of dough seam side down into a greased 8 inch round or square pan. Cover with towel; let rise in warm place until doubled in size, about 30 minutes .

Mix together butter, garlic and seasoning and brush over rolls. Sprinkle with cheese.

Bake in preheated 375ºF oven for 20 minutes or until golden brown. Remove from pan by running a knife around the edges and invert onto wire rack; brush with additional melted butter, if desired. Serve warm.
Nutrition Facts:
Calories: 63kcal (3%) Carbohydrates: 2g (1%) Protein: 1g (2%) Fat: 5g (8%) Saturated Fat: 3g (19%) Cholesterol: 14mg (5%) Sodium: 183mg (8%) Potassium: 16mg Sugar: 2g (2%) Vitamin A: 165IU (3%) Vitamin C: 0.1mg Calcium: 49mg (5%) Iron: 0.1mg (1%)
* Disclaimer: All nutrition information are estimates only. Read full disclosure here.