Are you decorated for the holidays?  I'm not quite there yet.  I was on a roll than an emergency eye surgery for my husband this last week kind of slowed things down.  He had a torn retina and surgery had to be done immediately.  Fortunately all went well and his vision should return to normal in a month or two.  I have to keep reminding myself it is only December 2nd so I am really not that far behind.
I have also decided to change things up a bit with my holiday decor which has included a few new fun items made with my Silhouette Cameo.  Today I'm giving you a sneak peek at some of my decor along with a Dr. Seuss Christmas Quote Subway Art Tutorial I put together using my favorite Christmas quote.
I have loved this quote for years and wanted to have a print of it so decided this was the year to make it happen.  The quote is from The Grinch: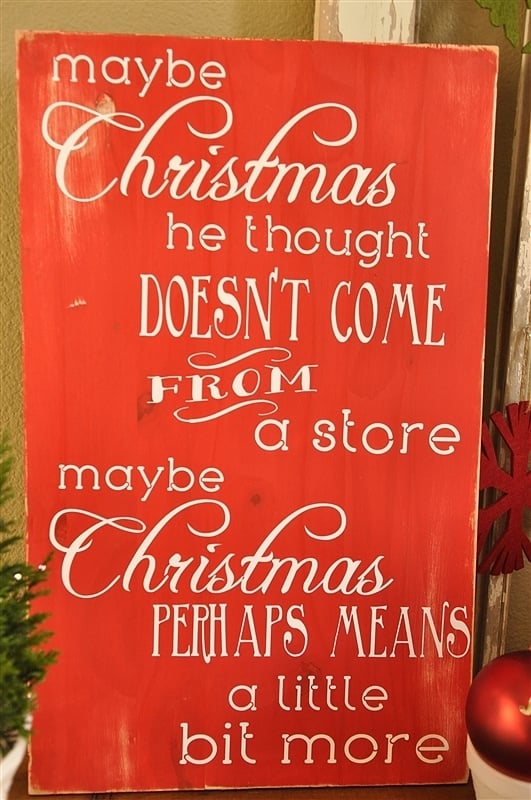 I am using it on the dresser in my hallway.  I created a new display this year using my milk glass collection.  I love being able to use everyday things I already have around my house for holiday decorating.  Just by filling them with some little trees I bought at Trader Joes, candy canes or paper white bulbs they become holiday decor.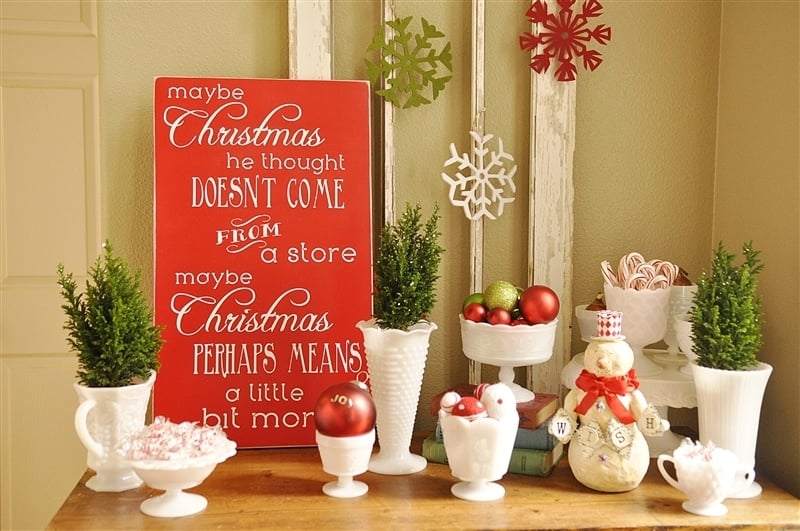 To make the  Subway Art I had a piece of wood from Home Depot cut into two  pieces 15 x 24″  It was actually a remnant piece of wood.  The leftovers from what others have cut.  I got two pieces for $2.00.  It is the first place I check each time I go to Home Depot – the leftover wood pile!
I used up some leftover paint I had from the Wedding Carnival along with some wood stain.  It is all from Home Depot too.  The colors are Licorice Red and Powdered Snow.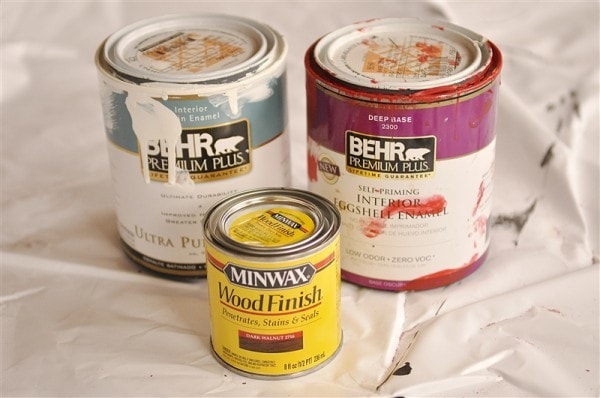 I put a light coat of stain on the sides of the board and the back and then a coat of white paint on the top.  After it dried I put two coats of red paint.
After it was dry I used some sandpaper to distress the edges and several places on the face of the board.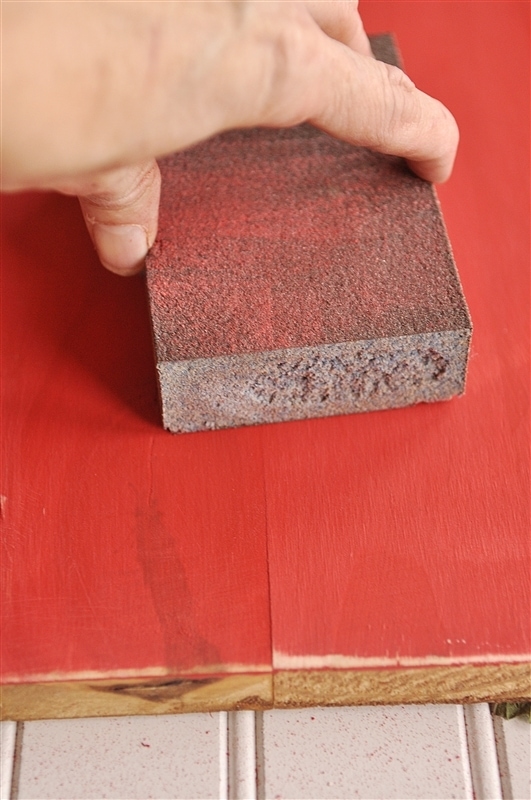 I then applied the vinyl lettering I cut out with my Silhouette Cameo.  I cut the poem up into pieces so that I could stagger them on the board.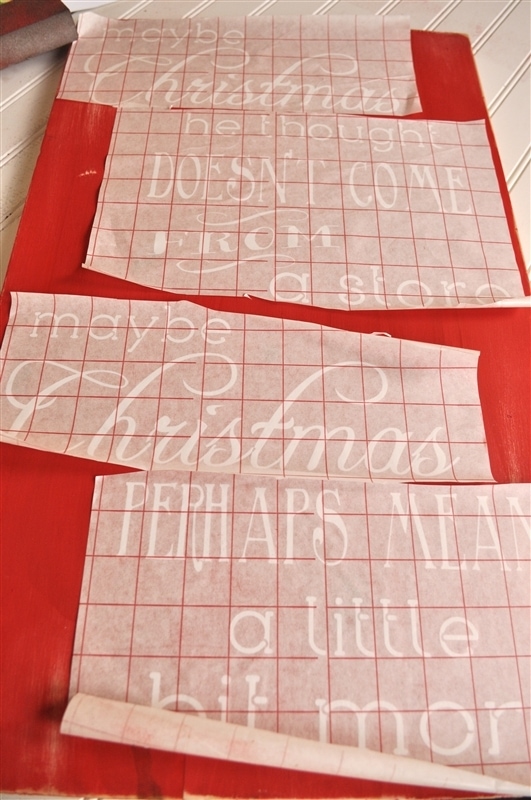 Use a ruler, a credit card or something with a hard edge to press the lettering down so that it sticks when you remove the backing.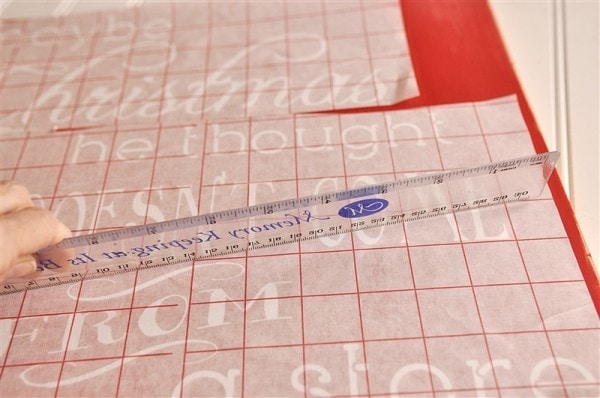 Carefully pull back the backing making sure all the lettering is sticking as you go.  If it doesn't just run over it with the ruler again.
I loved the way it turned out.  After I finished it I was reading a few of my favorite blogs and saw that Kristyn of Lil'Luna just posted her Joy to the World Subway Art Sign which I love!
She used a spray paint method for making hers so since I wanted to make several of these to give to friends I decided to use her method on the next one and it worked great.
She sprays the board with white spray paint and then lays down her vinyl lettering.  She then sprays red over the top.  When it is dry she carefully removes the vinyl lettering.  This method is a bit more work but gives a beautiful result. Be sure and check out her post for more details and a great step by step tutorial.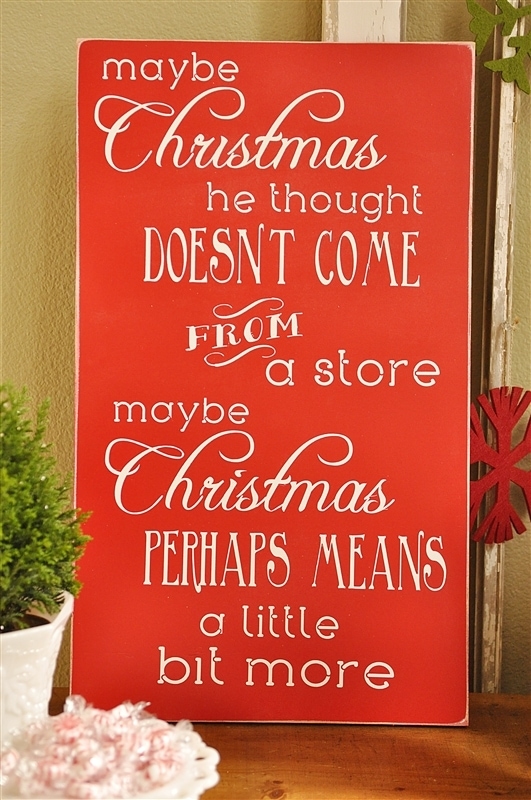 For the spray paint method I used some red and white spray paint that was also leftover from the Wedding Carnival!  She finished it off with two coats of polycrylic spray.
The first method gives you a bit more of a distressed look.  I love the way they both look.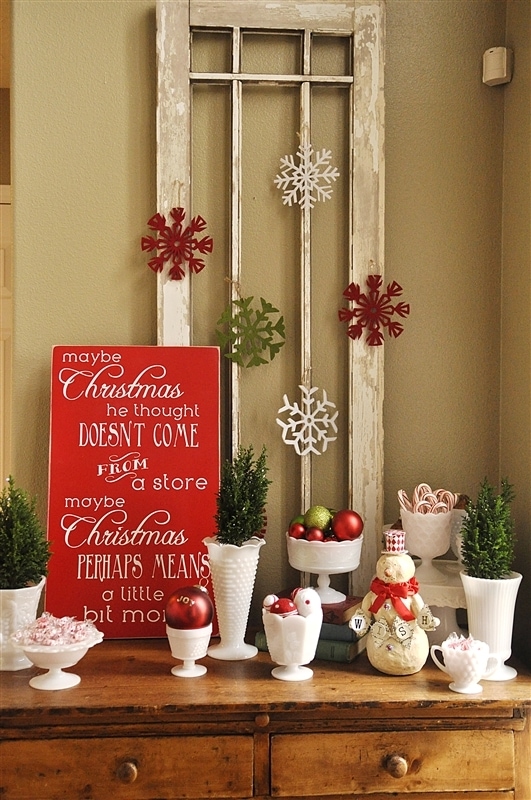 I especially love how it looks as part of my holiday decor.  I used the salvage window frame I picked up for $2.00 at the dump as the backdrop for the scene.  I found these fun felt snowflakes at Target this week and hung them on the frame using push pins.  The little round felted balls also came from Target.  The snowman was a purchase several years ago from a place I can't remember.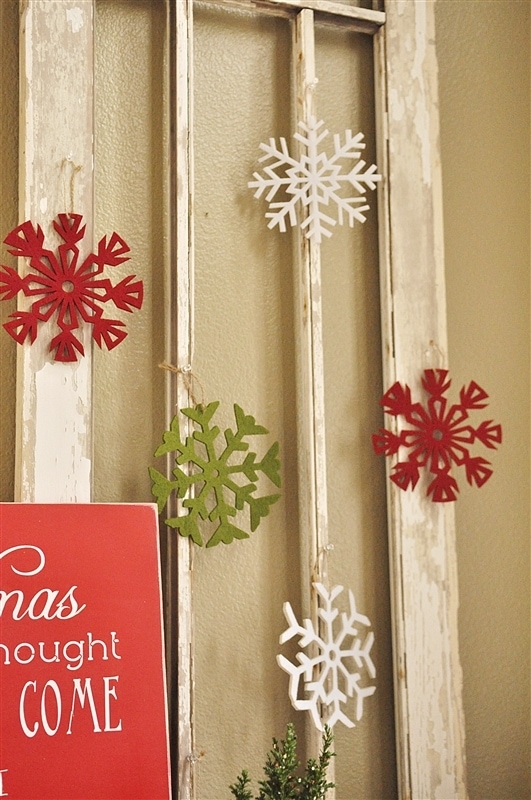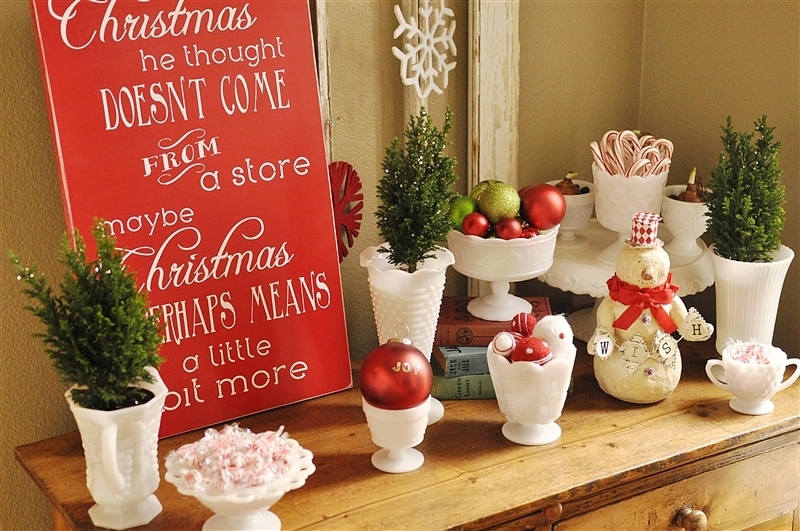 I mentioned above that some of my new holiday decor came from Target. They have a great selection of holiday decor this year you should check out – lots of fun things. Target is also partnering with Neiman Marcus and over the weekend unveiled a brand new line. I am in totally in love with this little girl's dress – just wish I had someone had my house that could wear it!
I am thinking I may need a set of these beautiful Tracy Reese Dessert Plates.
Be sure to head over to Target and check it out!
Shared at:
Get my Weekly Menu Plan for FREE!
Receive my FREE "What's for Dinner?" Meal Planning Course, a copy of my FREE ebook that includes my most popular recipes and my FREE weekly Meal Plan.