Double Vanilla Delight Sugar Cookies pack a double punch of pure amazing vanilla flavor!
Anyone else feel that vanilla always seems to get the short end of the stick?  It has the reputation of being simple, boring, and unexciting!  It gets lost in the sea of chocolate and seasonal flavors such as peppermint and pumpkin spice.  In the spring it gets overshadowed by lemon and other citrus flavors.  Well,  I am here to give vanilla it's due!  I am a big vanilla fan and truth be told I will pick a good quality vanilla ice cream over chocolate just about any day.  When vanilla is good, it is really good.   These Double Vanilla Delights are packed full of amazing vanilla flavor.  They are good!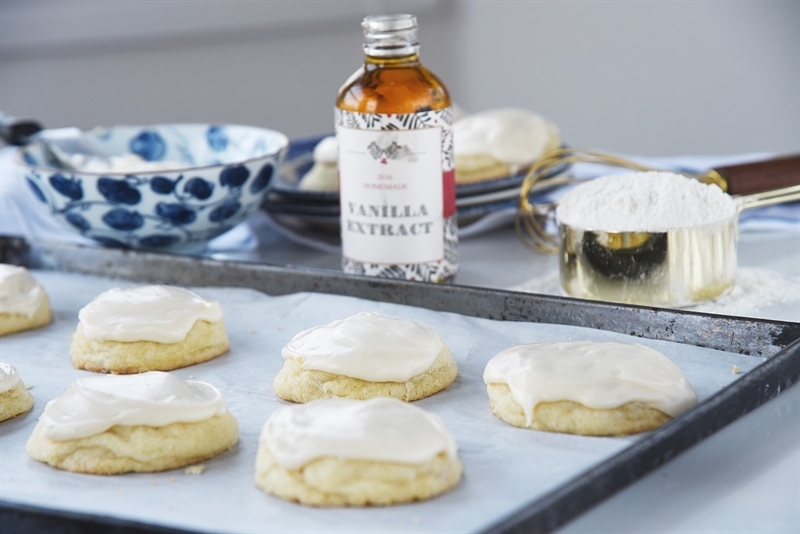 This cookie is a soft vanilla sugar cookie with a delicious vanilla frosting – double vanilla!  The original recipe called for using a vanilla bean which I am in total support of but when I pulled mine out of the cupboard it had dried out so I used the second best thing, homemade vanilla extract I received as a gift this Christmas.  If you use vanilla extract, use a good quality, pure vanilla extract.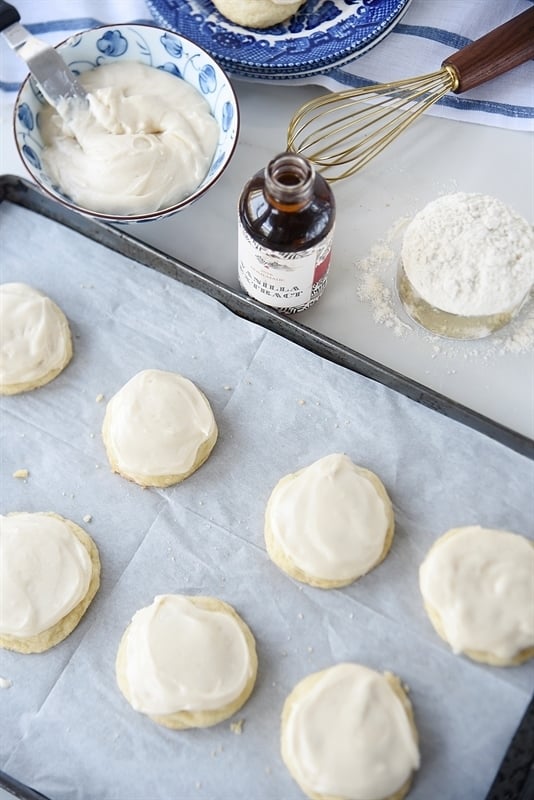 Vanilla is the star of this show and you want it to really shine!  These cookies have a delicate light texture but are sturdy enough to hold up to a little handling.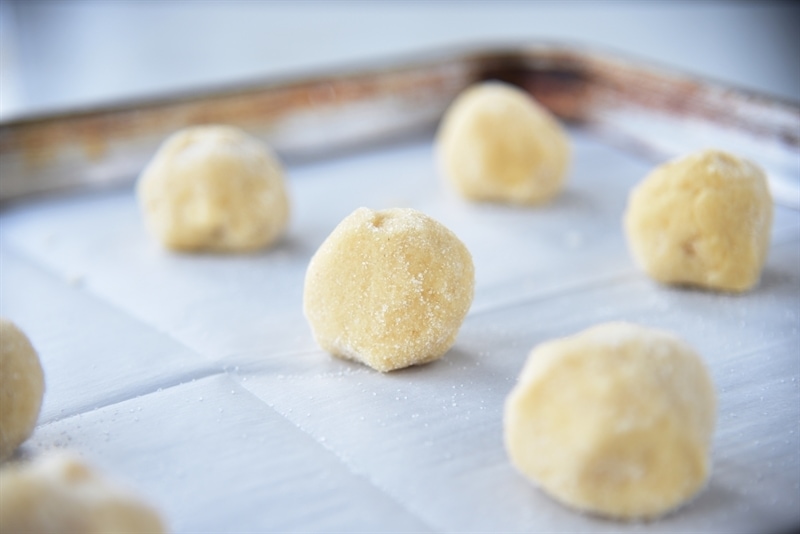 The little balls of dough are rolled in some sugar before baking and the cookies have enough flavor to stand all on their own without the frosting, but I'm a big fan of frosting, especially on a sugar cookie.  Make the frosting!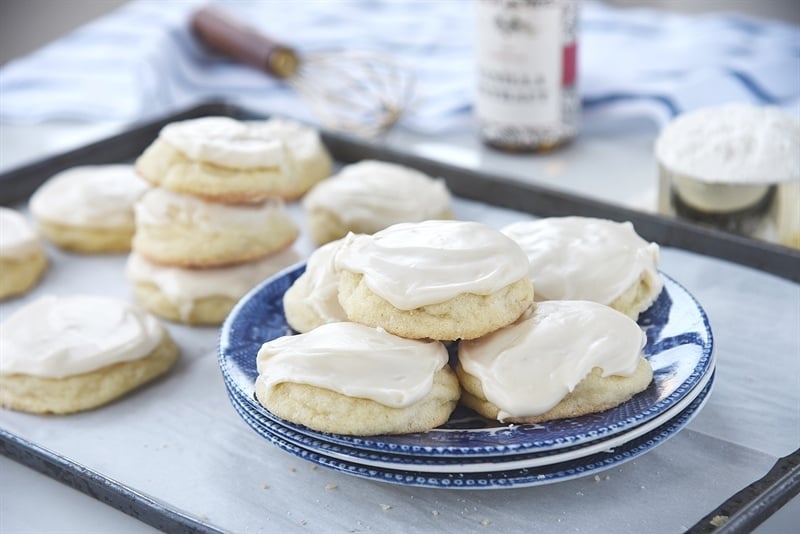 Printable Recipe for Double Vanilla Delights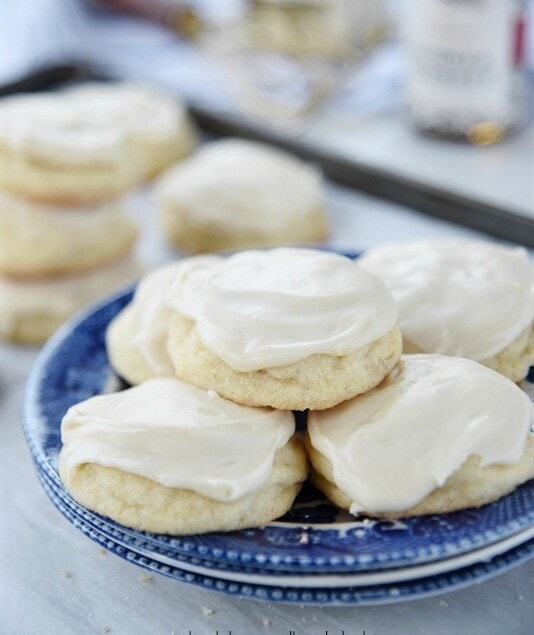 Double Vanilla Delights
Ingredients
1 vanilla bean or 1 Tbsp pure vanilla extract
1 cup butter softened
1/2 cup granulated sugar
1/2 cup powdered sugar
1 egg
2 cups all purpose flour
1/2 tsp baking soda
1/2 tsp cream of tartar
1/4 tsp salt
1/2 cup granulated sugar for rolling
Frosting
1 Tbsp pure vanilla extract
1/2 cup whipping cream
2 Tbsp butter softened
2 cups powdered sugar
Instructions
Preheat oven to 350 degrees F.

Slice open vanilla bean and scrape with a sharp knife. Put seeds into a bowl.

Add butter to seeds (or extract) and beat until creamy.

Add sugar, 1/2 cup powdered sugar and egg. Beat until well mixed.

Add flour, baking soda, cream of tartar and salt. Beat until well mixed.

Place additional sugar for rolling in a bowl.

Shape dough into 1 inch balls and roll in sugar.

Place 2 inches apart on a parchment lined baking sheet and bake for 9-11 minutes or until lightly browned around edges.

Cool completely
Frosting:
Combine cream, butter, vanilla extract and 2 cups powdered sugar into a bowl and beat until combined. Add additional whipping cream if needed to get a good spreading consistency.

Frost cooled cookies
For even  more cookie goodness you might enjoy  Funfetti Sugar Cookie Bars,  Ginger Spiced Sugar Cookies, Nutella Ganache Covered Sugar Cookie.