If you follow me on Instagram you may remember that earlier this year I attended an amazing event put on by Cricut to unveil their brand new Cricut Explore.  It was an amazing weekend and Cricut pulled out all the stops for us.  We got to play with and create with this amazing new machine.  The best part though is that a few weeks after the event one of the new machines showed up at my door.  Now I can play with it anytime I want at home.
I couldn't wait to start playing with it.  I am in the process of redoing a few bedrooms in our house.  Now that the kids are gone I have lots of empty space to play with.  I wanted to turn one of the rooms into a guest room.  A pretty place to welcome anyone who might want to come and stay for awhile.  I wanted them to know they were welcome and nothing says that more than a pretty, cozy bed.
I decided to use my Cricut to create a pillow to welcome and greet my guests.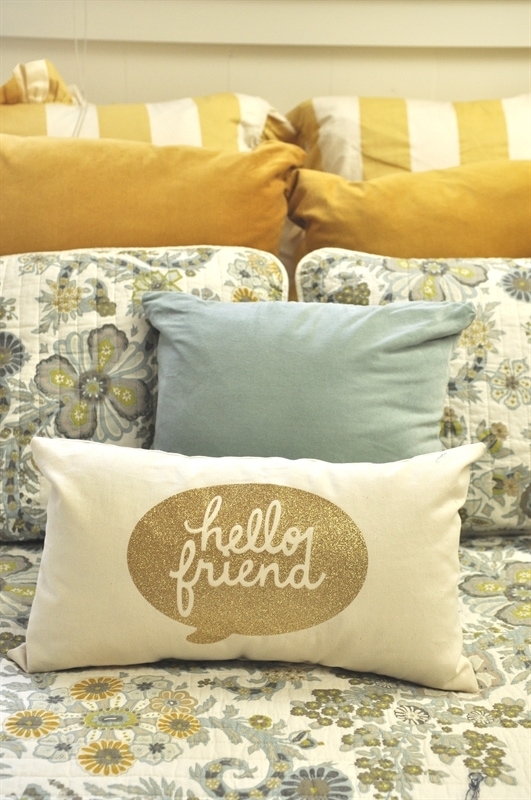 Who wouldn't feel welcome with this fun greeting meeting them upon arrival!
I created the pillow quickly and easily using my Cricut Explore.  The Cricut Explore has an amazing Design Center where there are dozens of projects already designed for you and ready to use.  I found the design for this pillow in their large library of downloadable images.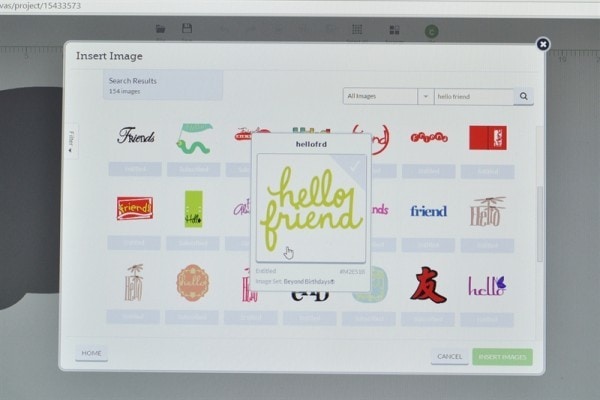 I first downloaded the speech bubble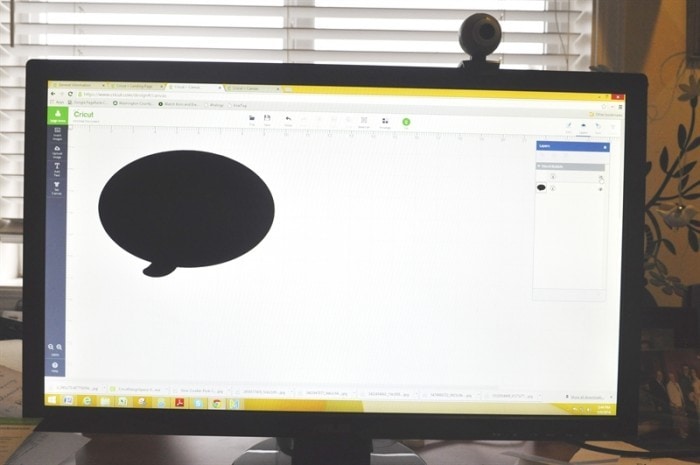 And then the Hello Friends.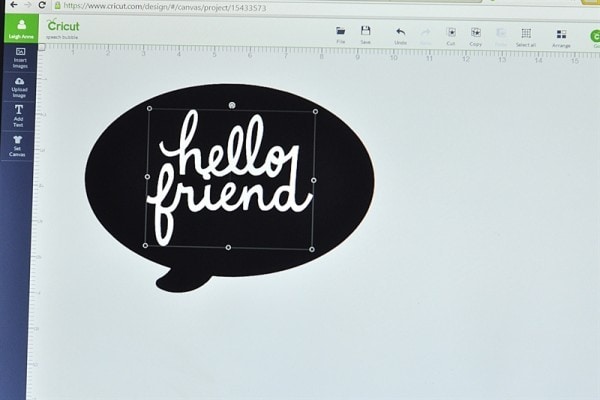 I then cut out my iron on vinyl which is available to purchase online or at your local craft store.  The Cricut makes it easy as it walks me through the whole process.  Just remember to click the little box to print the design backwards which you need to do when using iron on vinyl.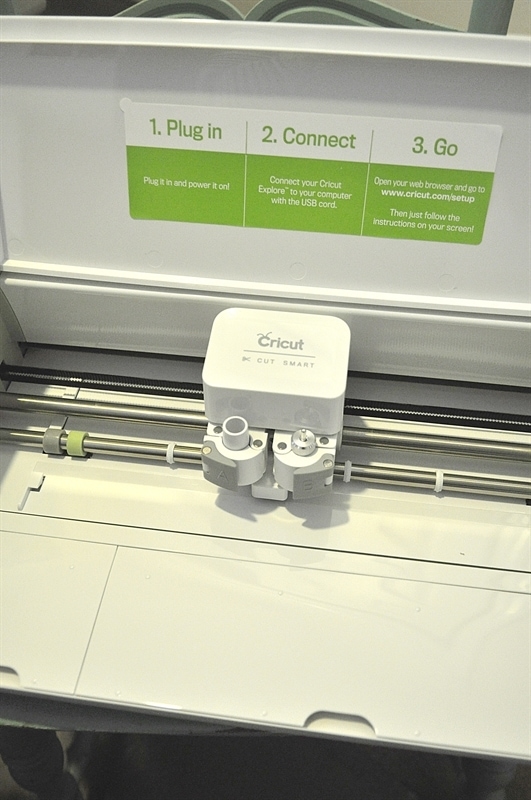 I used a pillow form I already had and just ironed the vinyl onto some heavy muslin fabric I had.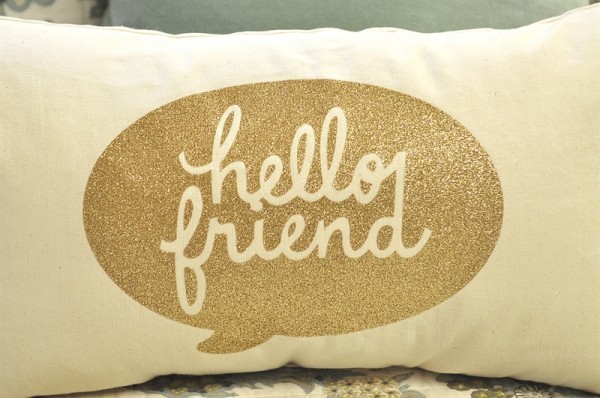 One of the things I love  most about the new Cricut Explore is how quiet it is.  I can now work on it after the husband is in bed and he doesn't complain about the noise!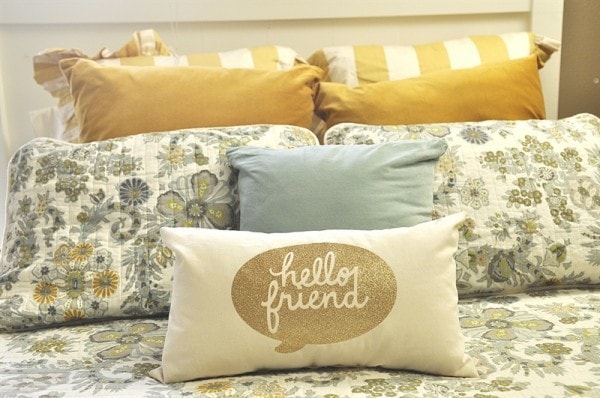 Now who wants to come for a visit!
 Enjoy!
Leigh Anne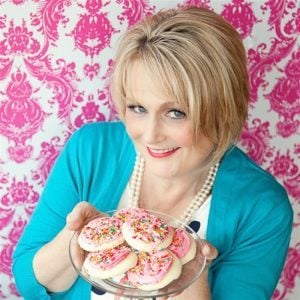 You can also visit me on Facebook, Pinterest, Twitter, Instagram
and Google+