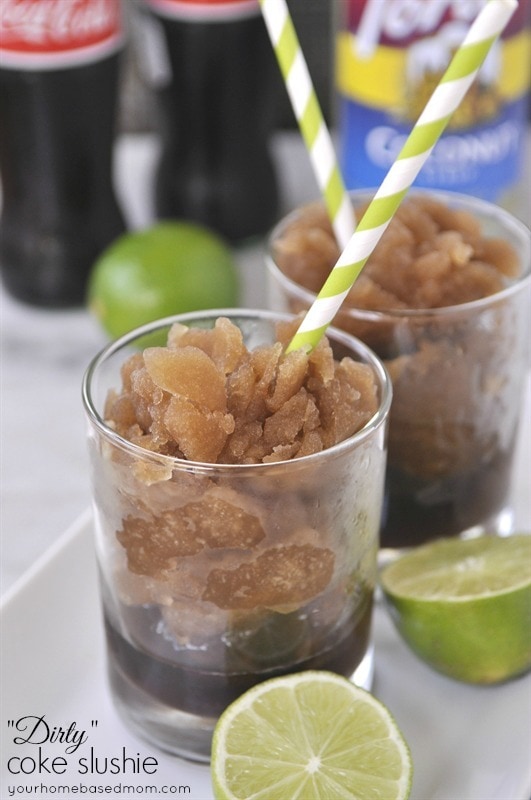 Friday was 7-11, July 11th.  It is also the day that the 7-11 stores give away free Slurpees!  My husband called me from work to ask me if I was going.  I decided to make my own slushie at home with my beverage of choice.  A Dirty Coke.  Now if you aren't from Utah you might not know what a "Dirty" coke is!  It  is a mixture of coke, coconut syrup and a squeeze of lime.  A truly wonderful way to enjoy a coke!  It also works great in Dr. Pepper.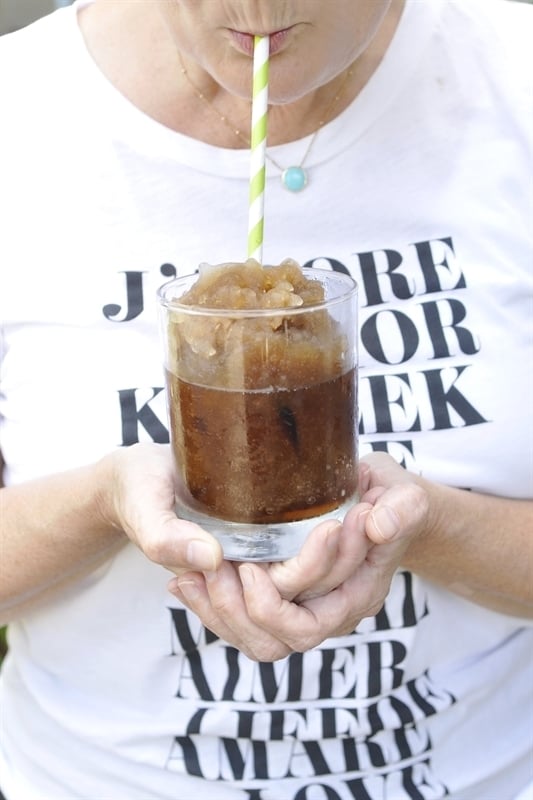 I love a dirty coke in a big glass of ice so I decided it would make a delicious slushie too.  Slushie's have always been popular at our house.  When my son Clark was in high school he and his buddies all had their own Big Gulp mugs they would take to 7-11 and fill up with a Slurpee before heading to someone's house for a Halo tournament.   Not sure what ever happened to that big red Big Gulp mug?  Clark probably took it to college with him.
Well, making a slushie at home is easy and takes about as much time as it would to run to 7-11 to get one if you have an ice cream maker at home!  I used my Cuisinart 2 qt.  Ice Cream Maker.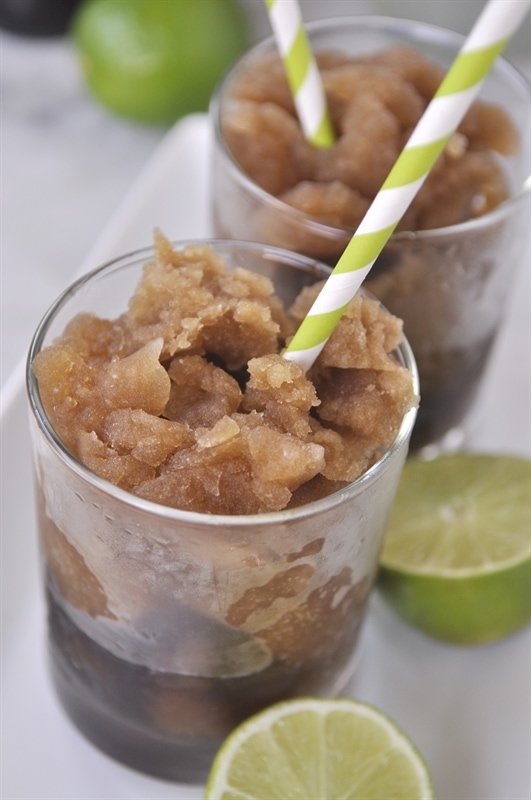 You can use your beverage of choice – coke, caffeine free coke, dr. pepper, etc.  Just don't use diet soda. It doesn't work!  I used coconut syrup but coconut extract might work too and then a squeeze or two of  fresh lime. I like about 1 1/2 – 2 Tbsp of coconut syrup to one bottle of coke.  You might like less or more.  Do it to taste.  The juice of half a lime is perfect.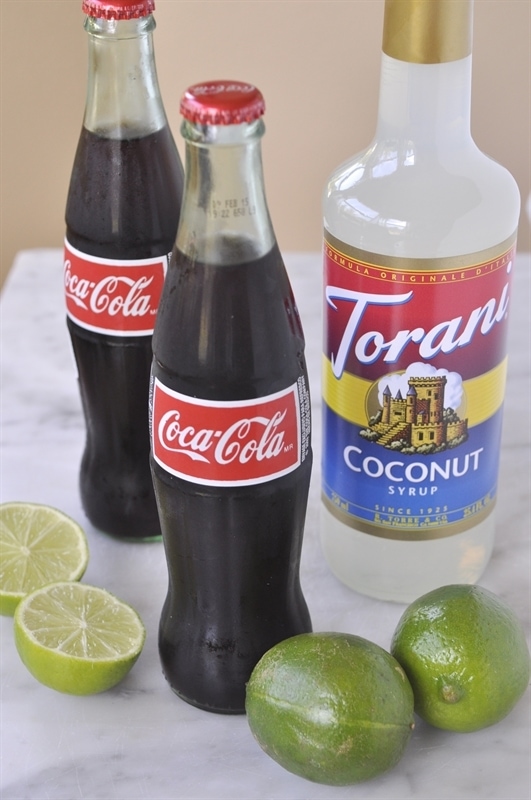 Mix it up in a bowl.  Squeeze in that fresh lime.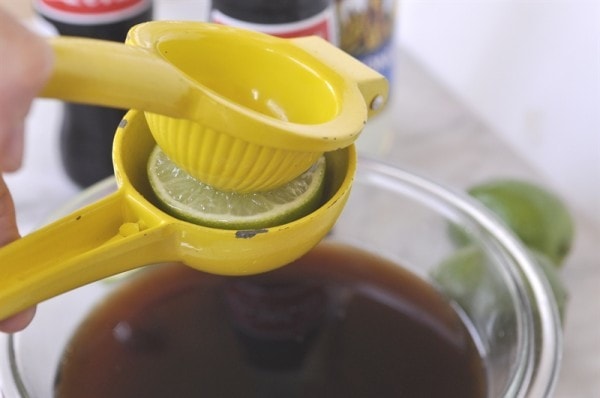 Then pour it into your ice cream freezer and start churning.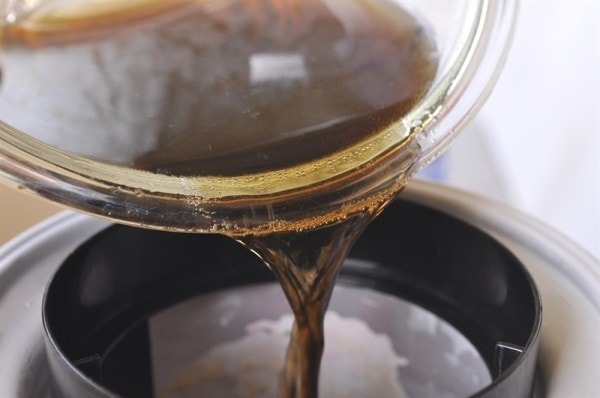 In about fifteen minutes you will have a slushie!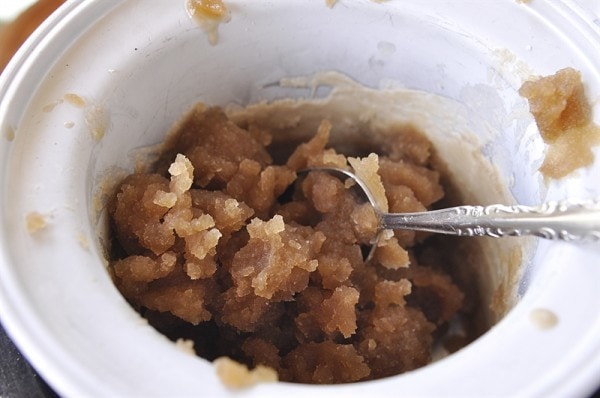 Just fill up your glass, add a straw or a spoon and enjoy!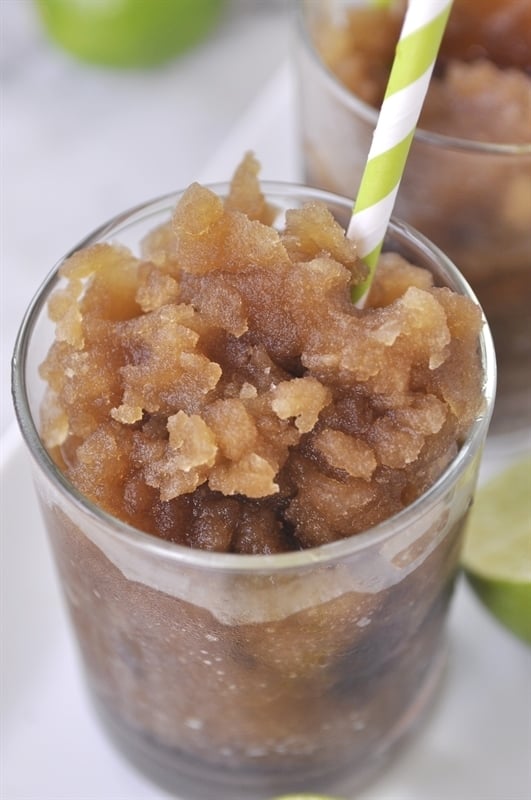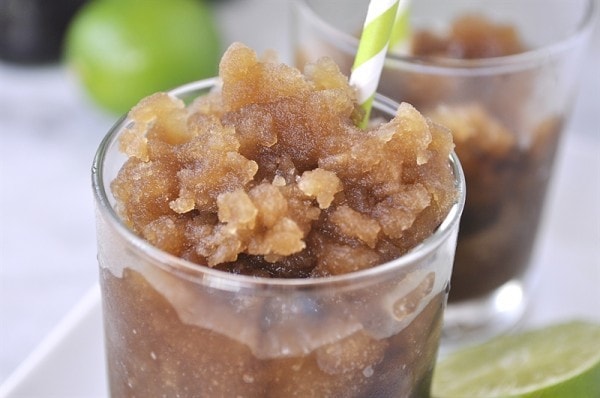 The perfect way to cool off on a hot summer day!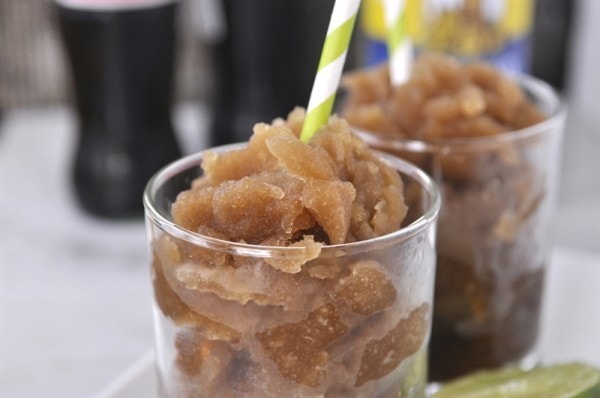 For other refreshing treats try these:
Soda Pop Ice Cream – Orange Ice – Raspberry Ice Cream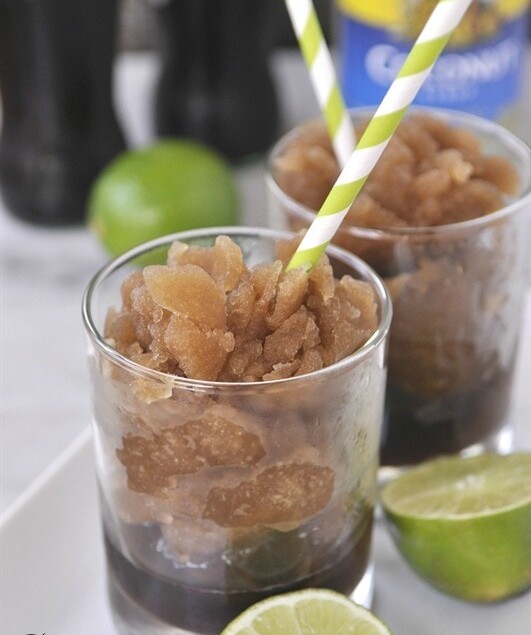 Dirty Coke Slushie
Ingredients
Per serving:
12 ounces of Coke or Dr. Pepper
1-2 Tbsp coconut syrup
squeeze of lime
Instructions
Place ingredients in ice cream maker and churn until slushie

Enjoy!
Leigh Anne
You can also visit me on Facebook, Pinterest, Twitter, Instagram
and Google+