I have always loved this Julia Child quote:
"No matter what happens in the kitchen, never apologize." —Julia Child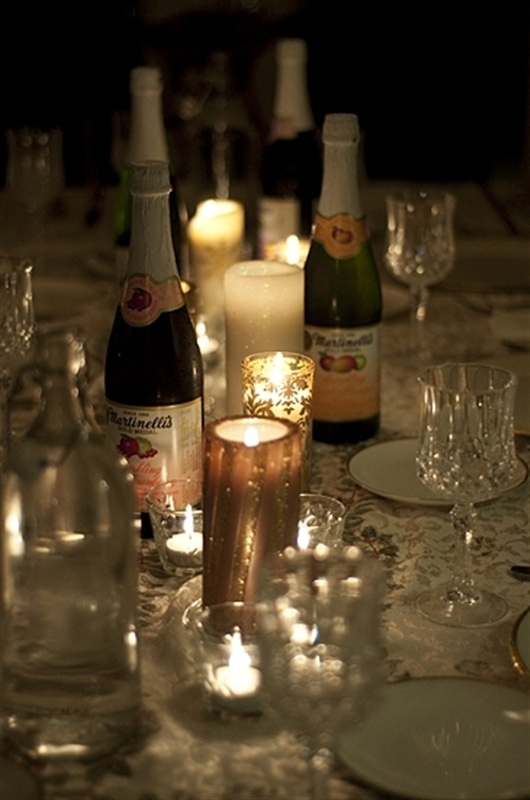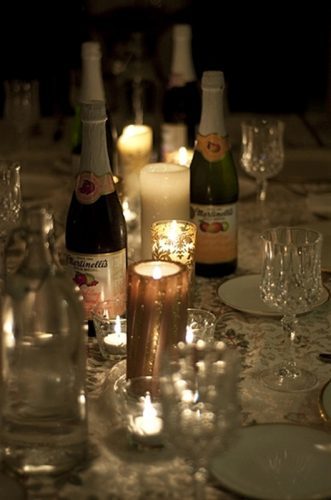 I had to take that quote to heart last night.  We had a lovely dinner party with a group of our empty nester friends.   It was potluck and I provided the main dish and dessert.  The main dish was a delicious pork tenderloin with a cranberry and apple sauce.  Yes, I will share the recipe.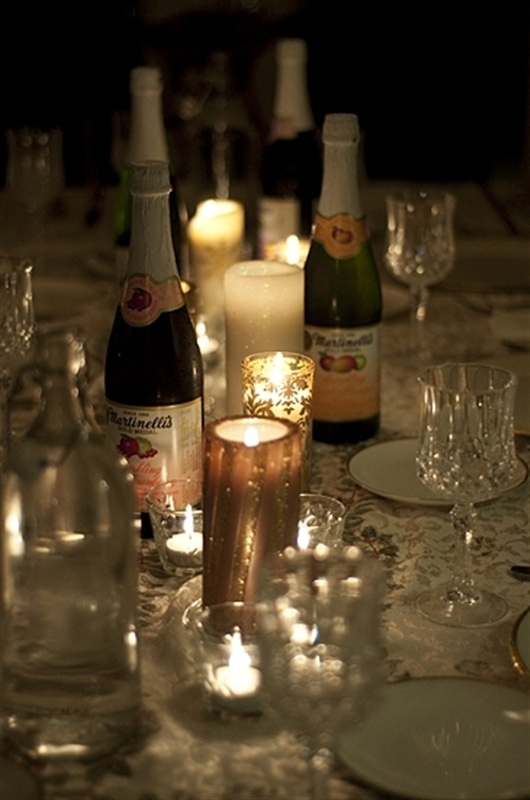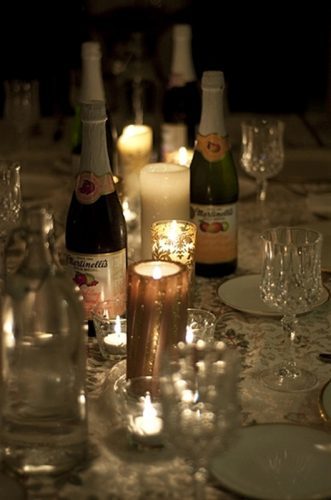 The table looked lovely.  Candles make everything lovelier and there was lots of sparkling cider.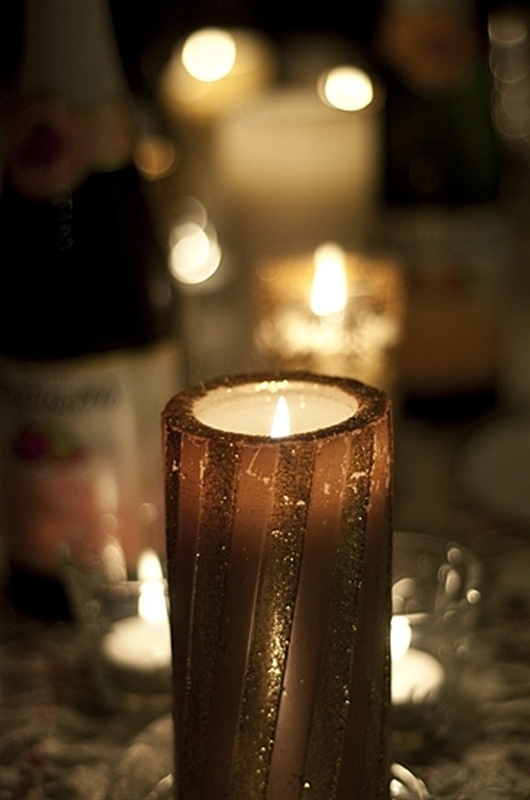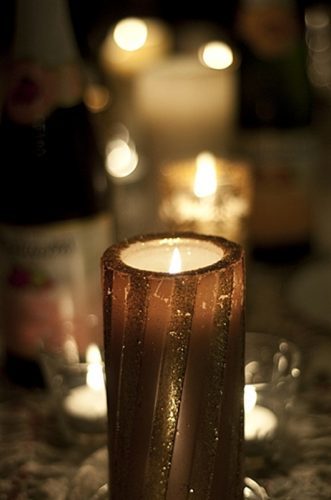 Generally when I have a dinner party I like to experiment and try new recipes.  I like to live dangerous.  Last night however I decided to play it safe.  I was going to use recipes I had used before. In fact the dessert recipe is one I have been making since Jim and I were dating.  It is one my mother made in the 70's.  In other words, it is a tried and true recipe.  I have made it dozens of times.
I'm sure you have too – it is that hot fudge sundae cake where everything goes in the pan and then as it cooks the cake forms on top and a lovely layer of hot fudge is underneath.  I bought some peppermint ice cream to serve with it.
The original recipe calls for it to be made in a 9 x 9 pan.  Since there would be 8 of us I knew that wouldn't be enough so I decided to double it and make it in a 9 x 13.  Simple enough.  NOT!
Let's just say some recipes should not be doubled and this is one of them!!
The dessert was hot fudge soup.  No cake formed, just a thick layer of tar like chocolate.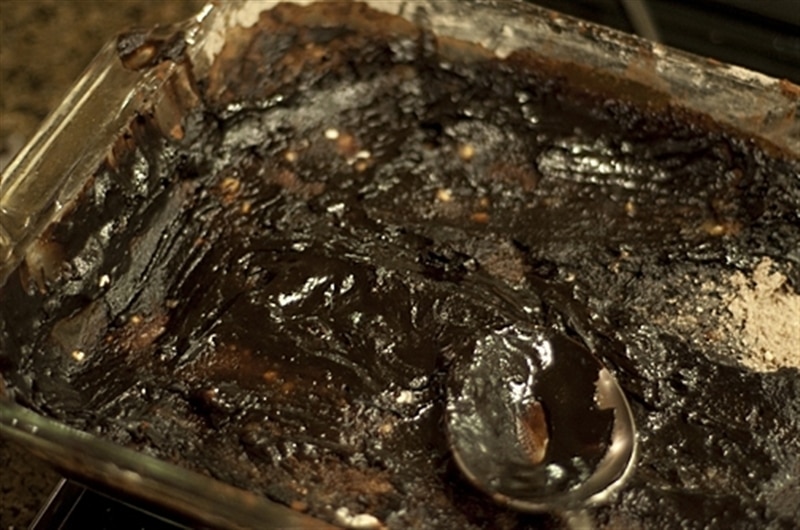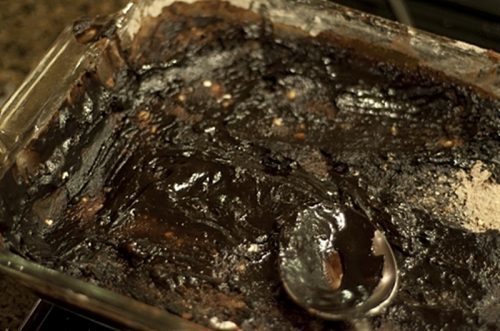 My sweet party guests said it would still be good so we scooped it up and served it over the peppermint ice cream anyway.  And you know what?  It wasn't too bad.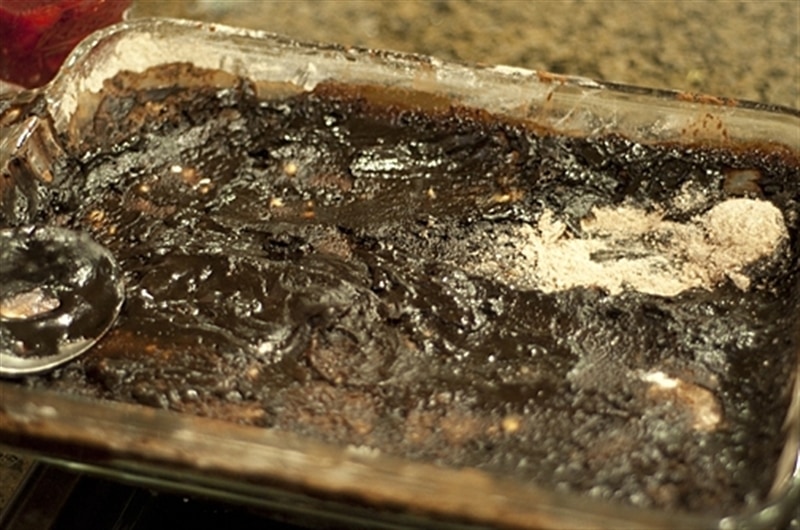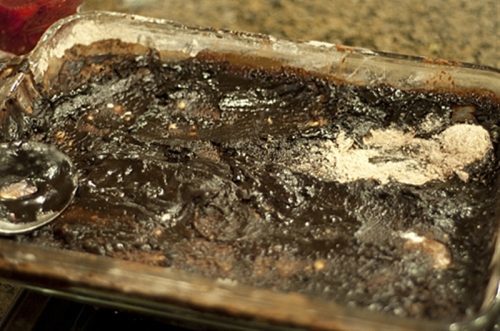 I joked with my guests that this was NOT going to be on the blog but after second thoughts I decided that it was going to make the blog.  I wanted you to "know the real story." Even food bloggers have failures but all we need to do is take Julia's advice – no apologies!
Do you have a favorite dinner party or kitchen flop!?  Please share!!!