Create a beautiful piece of art with your favorite photo with Mixbook's Acrylic Prints.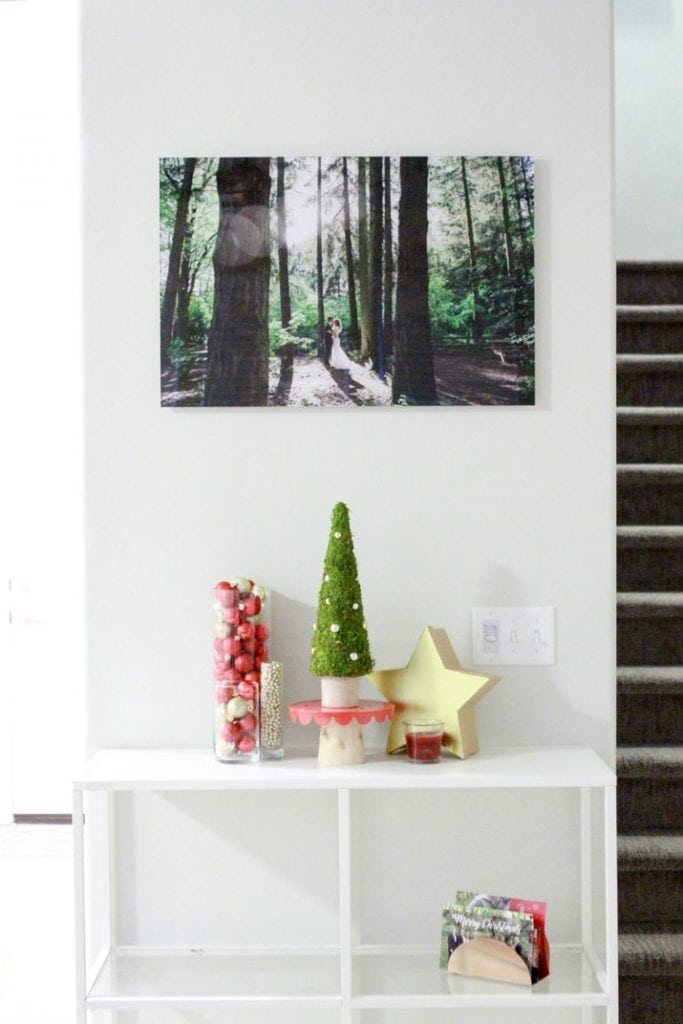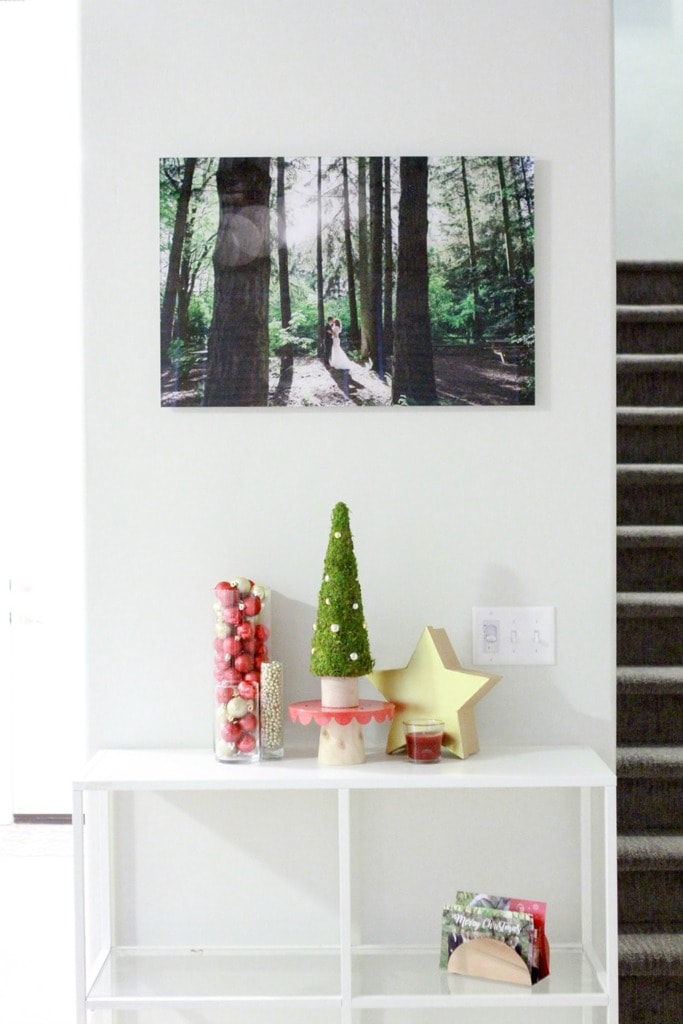 Thanks to Mixbook for sponsoring this post.  All opinions are my own.
I am a huge fan of decorating with photos.  Our dining room has become a family gallery with all of our family portraits from the last 35 years.    I love having my family photos become the art work in my home.
My son got married earlier this year and we have so many amazing wedding photos.  One of my favorites was taken at the Barn Wedding Party we hosted here in Portland.  My talented friend Meg from Megan Elle Photography took some gorgeous photos of the bride and group in a beautiful wooded setting.  It was raining that day and you can see the rain drops coming down in the forest.  It is a stunning photo.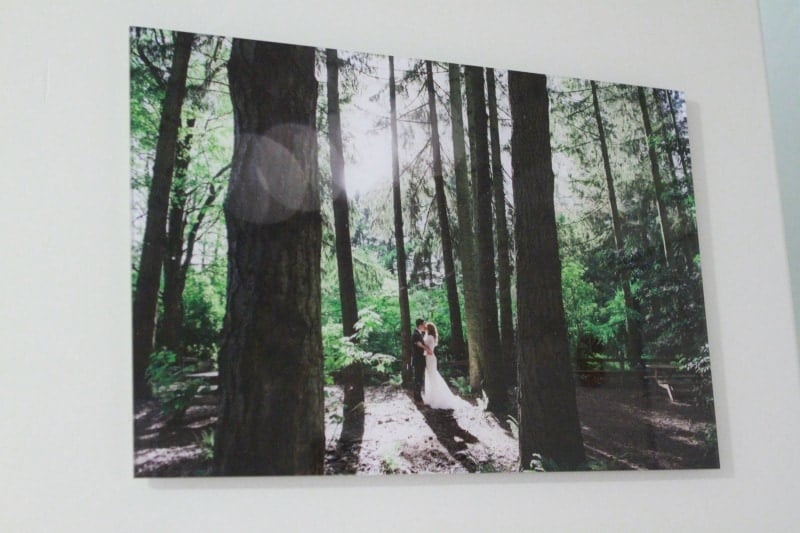 I worked with Mixbook to turn it into a stunning acrylic print for them to hang on the wall.  The acrylic prints are a combination of super-vivid printing and  professional-quality materials which bring out the depth and details of your photo creating a truly magical effect.
The print comes ready to hang on the wall, no framing is necessary.  They use a sleek Float Mount System which is completely hidden when your Acrylic Print is on the wall.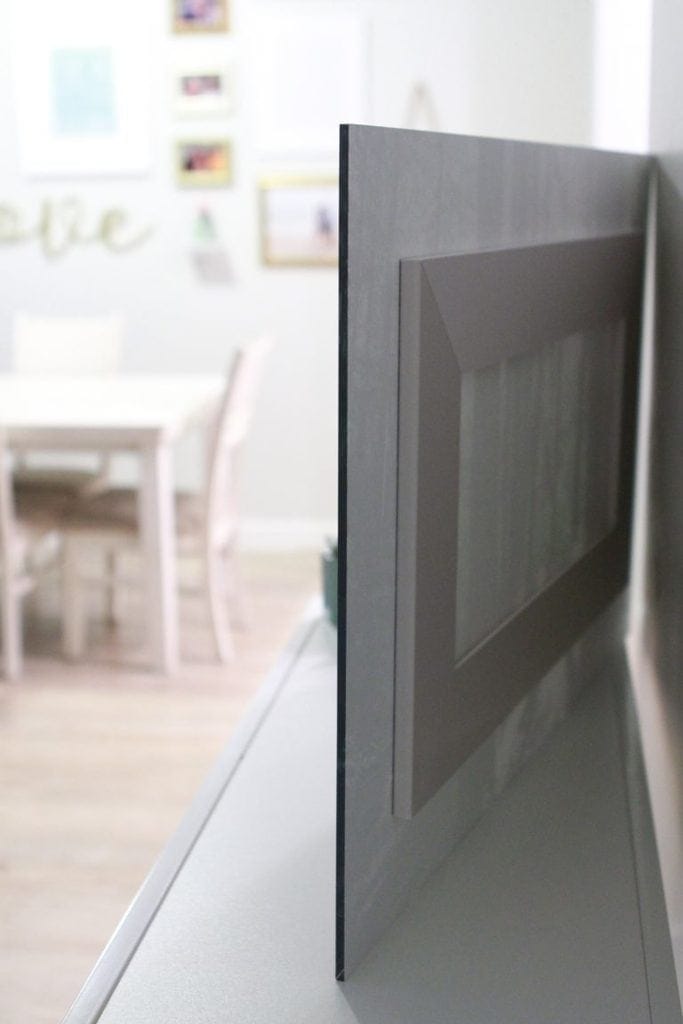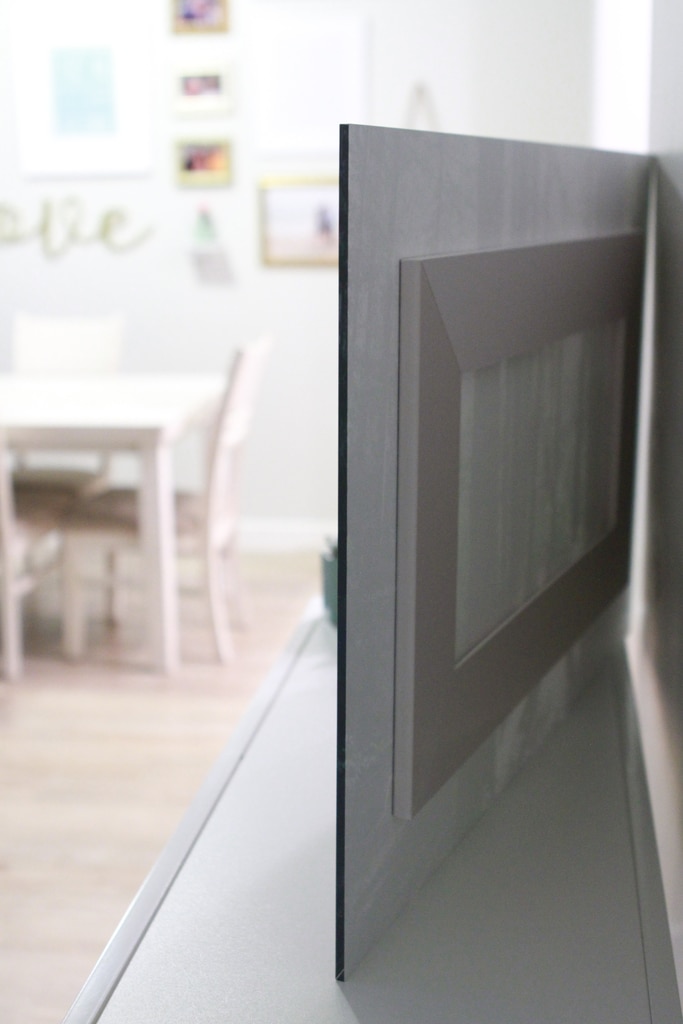 Every Acrylic Print is made with thick, ¼-inch, 99.9% optically-pure acrylic. The back of the print  has a white stability board for extra longevity and protection against moisture and handling. They polish the edges to a crystal-clear sheen so that light refracts from the edges, resulting in a seamless image reflection from face to edge.  It is stunning!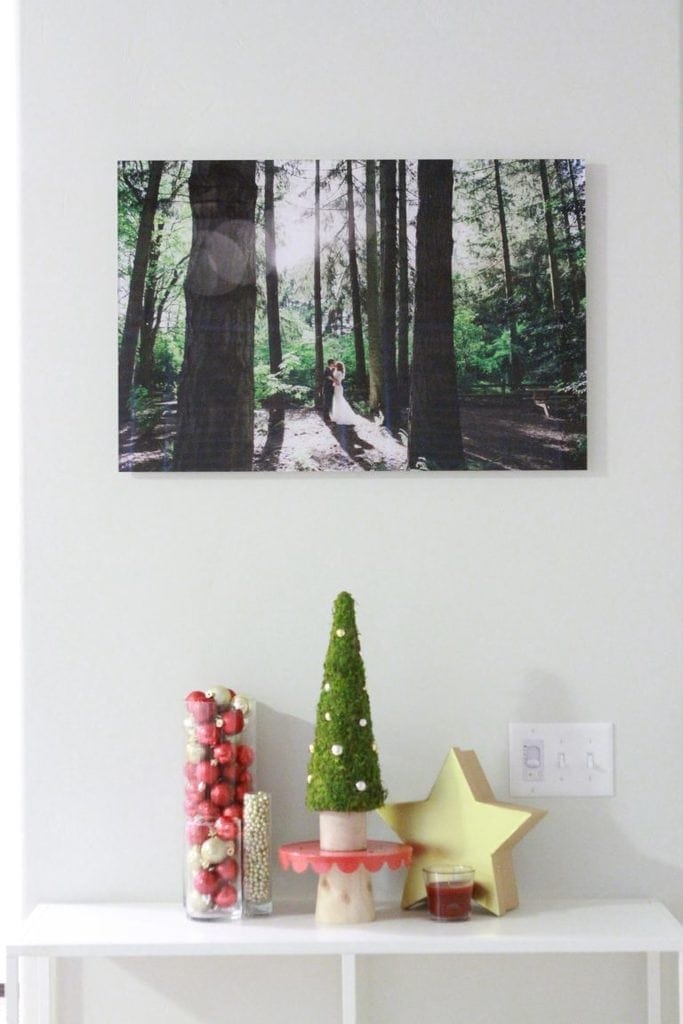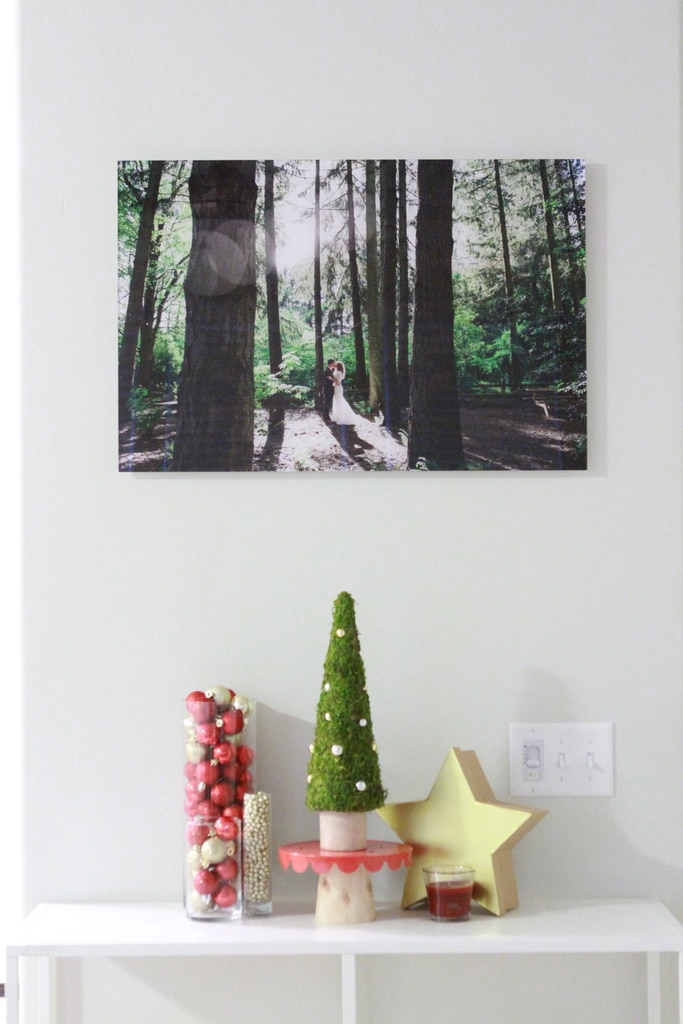 I also used Mixbook to create some beautiful digital photo books with all our wedding photos too.  I used the premium flat lay books and the quality is amazing.  Mixbook has lots of beautiful products to help you preserve your family photos and memories. Be sure and check out their site for all that is available.
Get my Weekly Menu Plan for FREE!
Receive my FREE "What's for Dinner?" Meal Planning Course, a copy of my FREE ebook that includes my most popular recipes and my FREE weekly Meal Plan.