A RITZwich is the perfect snack for after school or really anytime hunger strikes! Let the kids put together their favorite combo.
After school snacks can be a challenge sometimes. A RITZwich is a fun spin on a traditional sandwich and is something the kids can put together all on their own. All you have to do is put out a selection of meats, cheeses, some cream cheese and delicious fresh mango salsa which you can pick up at your local grocery store in the deli section. Instead of bread use RITZ crackers for a fun and delicious alternative.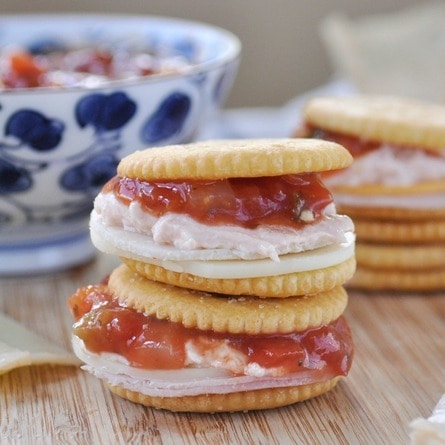 I love the buttery flavor of RITZ crackers. As a kid I loved making sandwiches with crackers and often made little peanut butter sandwiches on a cracker. It's the perfect solution when you are out of bread too!!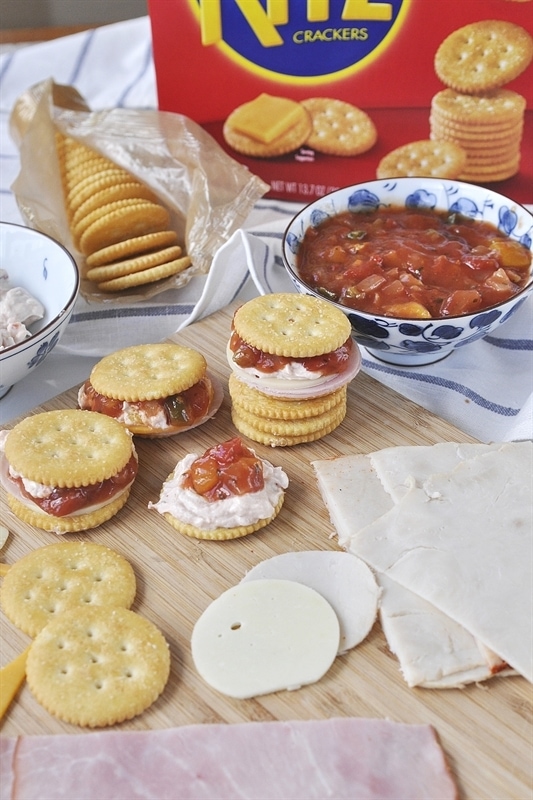 Today's Cream Cheese & Mango Salsa RITZwich is much more fun to make and eat than a regular old sandwich. I like to mix together equal parts cream cheese with the mango salsa and then spread it on the cracker.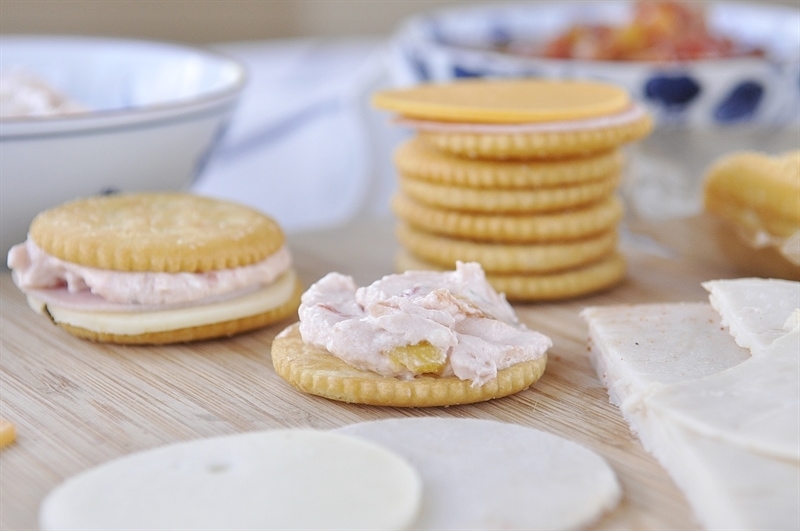 Then to make it a little more fun for the kids let them use a small biscuit cutter or cookie cutter to cut out round pieces of cheese and lunch meat. Let them pick their favorite combo – turkey, ham, etc and a selection of cheeses. Our favorite are cheddar, pepper jack, provolone and swiss. While the kids are putting together their favorite combos there will have plenty of opportunity for the kids to share about their day. This was always one of my favorite times of day when the kids came home from school and we had time to just hang out, enjoy a snack and hear about each others days before homework started, practices and other after school activities.
For some extra flavor punch add a spoonful of mango salsa on top of the cream cheese mixture.
Then add your meat, cheese and another RITZ cracker on top!
This RITZwich is the perfect easy, every day snacking solution for hungry kids or adults!