A fun round up of candy corn dessert ideas I have shared over the years. Add some candy corn fun to your Halloween.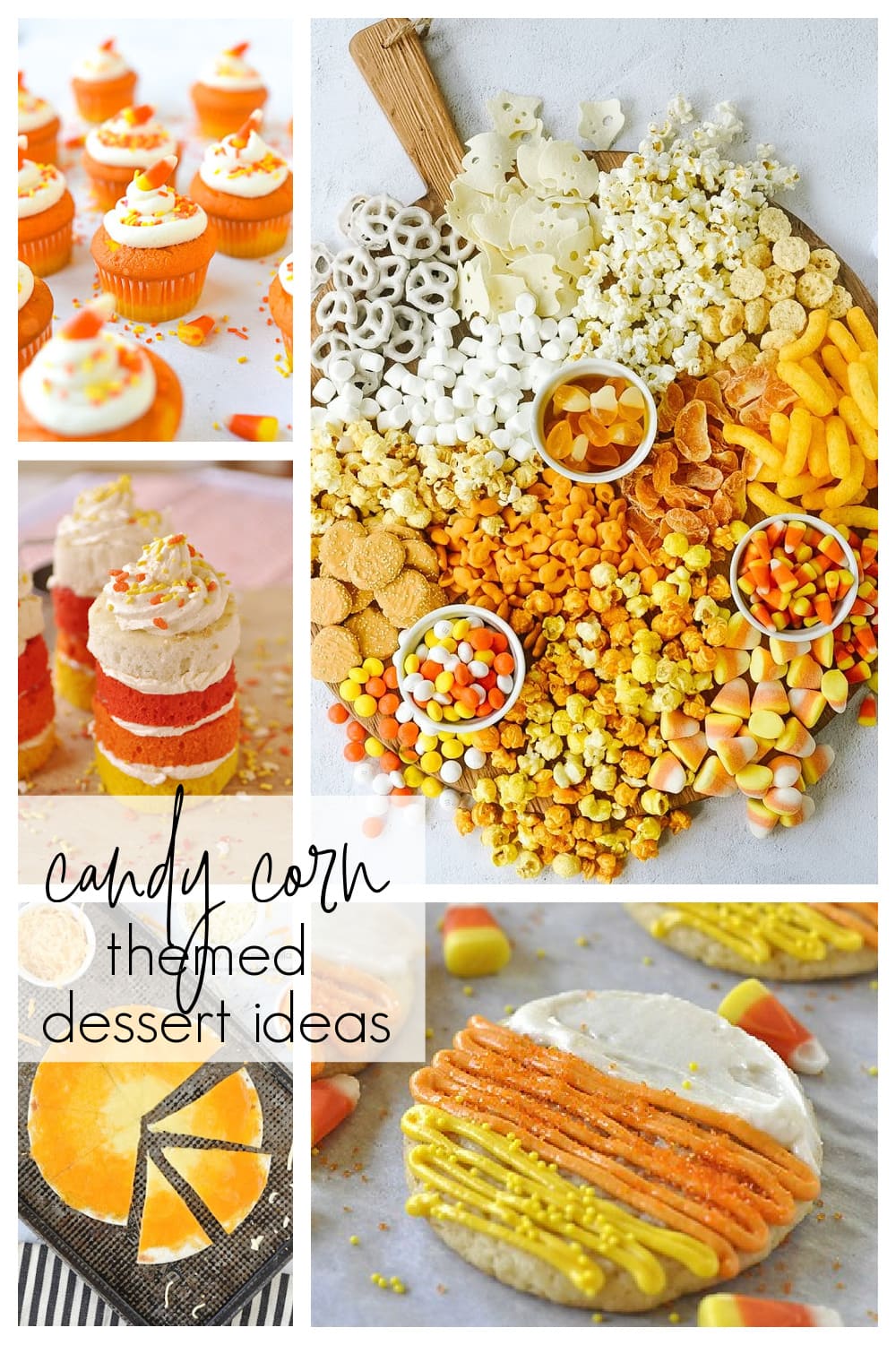 You either love it or you hate it – that is how most people feel it. I am a lover. Yes, I love that cute little candy and get so excited when I spot the first bag of the season at the store!
Over the years I've shared several fun candy corn dessert ideas and recipes with you so I decided to round them all up for you in one place today! You're welcome!!
For those non lovers maybe you know someone who loves the cute little candy and share with them.
Candy Corn Dessert Ideas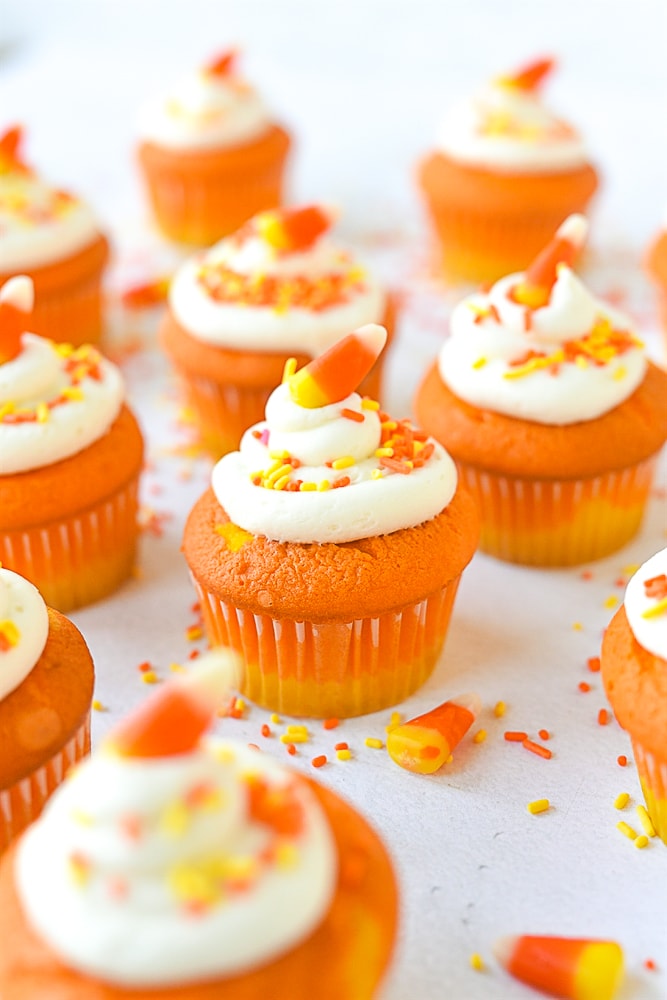 A fun and easy dessert for your Halloween celebration.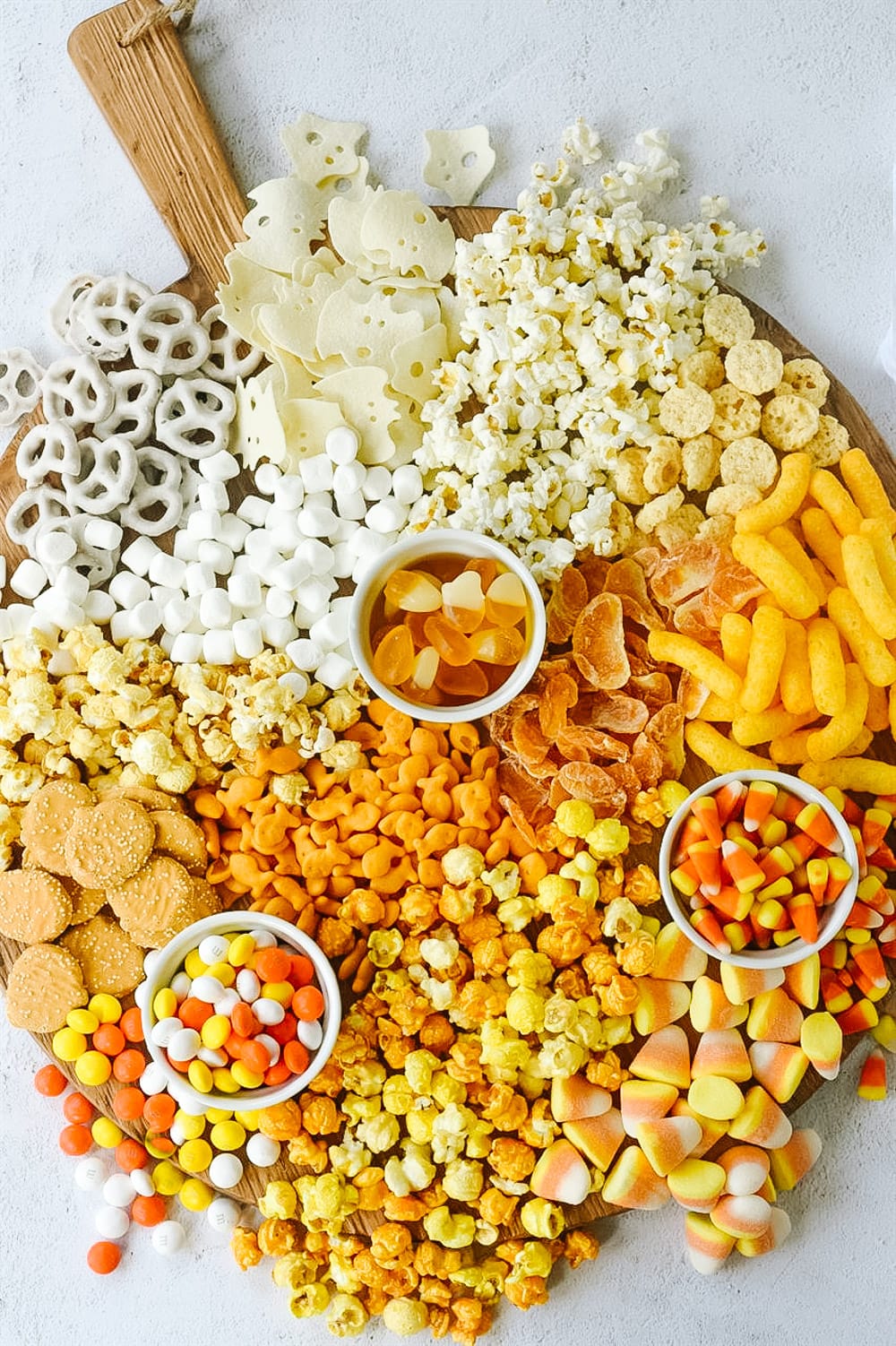 Fill the board with both sweet and savory candy corn colored foods.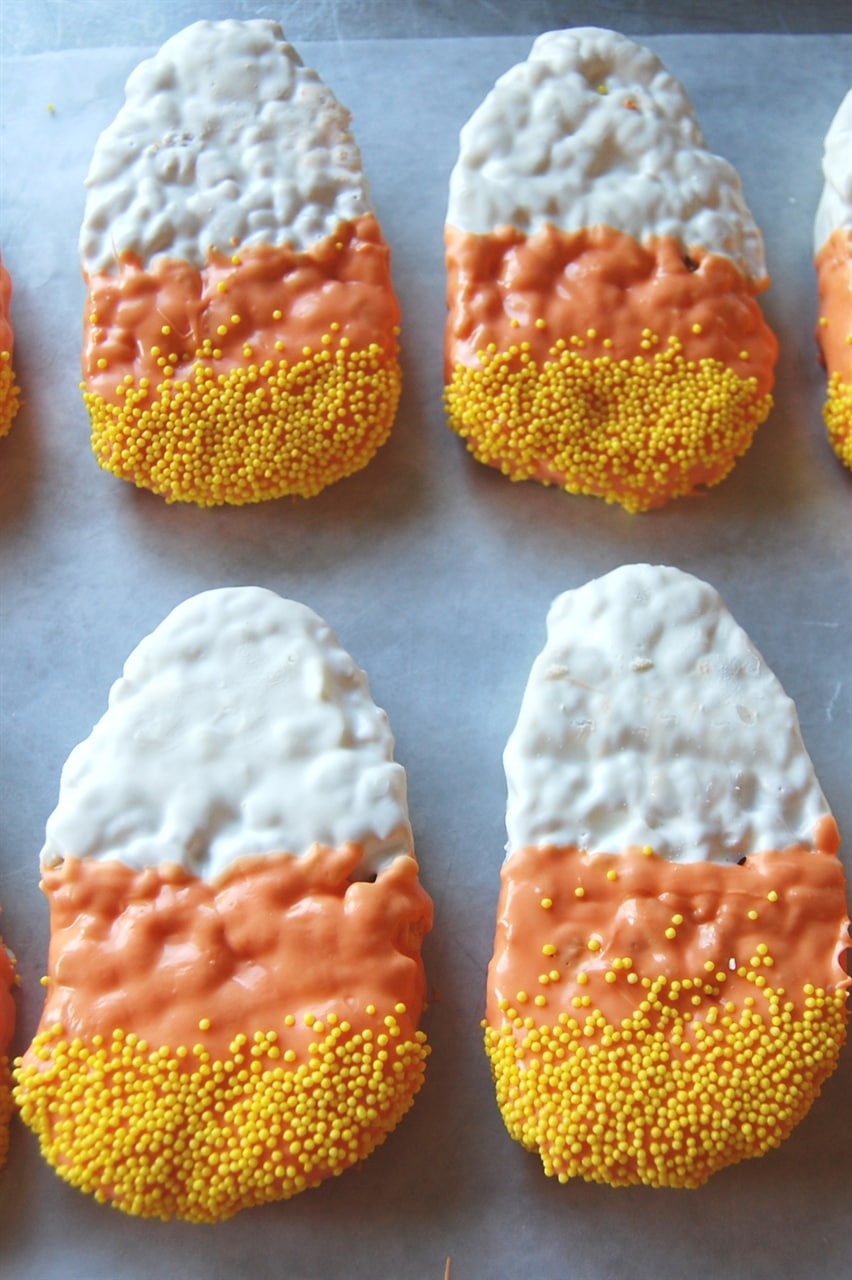 Turn your favorite treat into a cute candy corn!
White Chocolate Candy Corn Popcorn
This popcorn is covered with white chocolate with candy corn added in!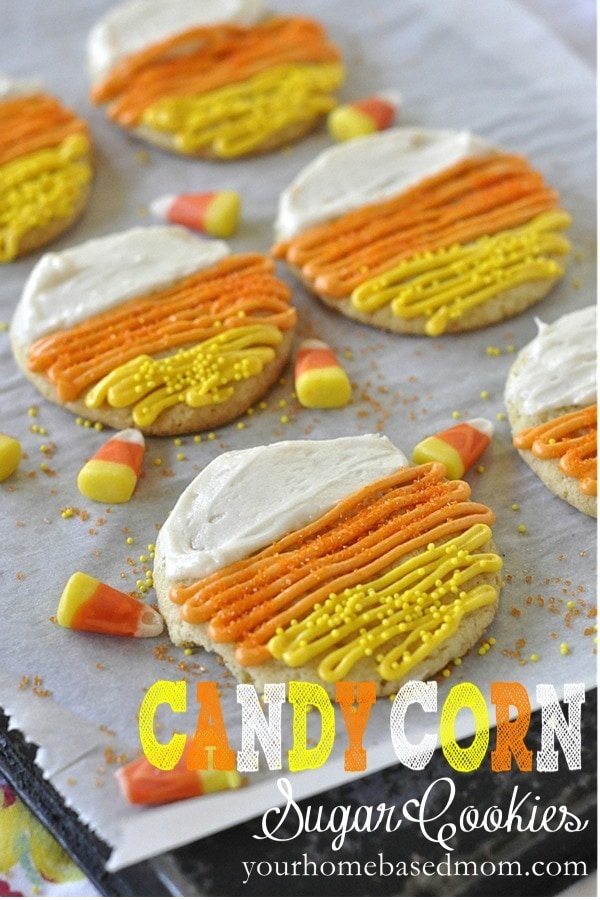 A fun sugar cookie that looks like candy corn.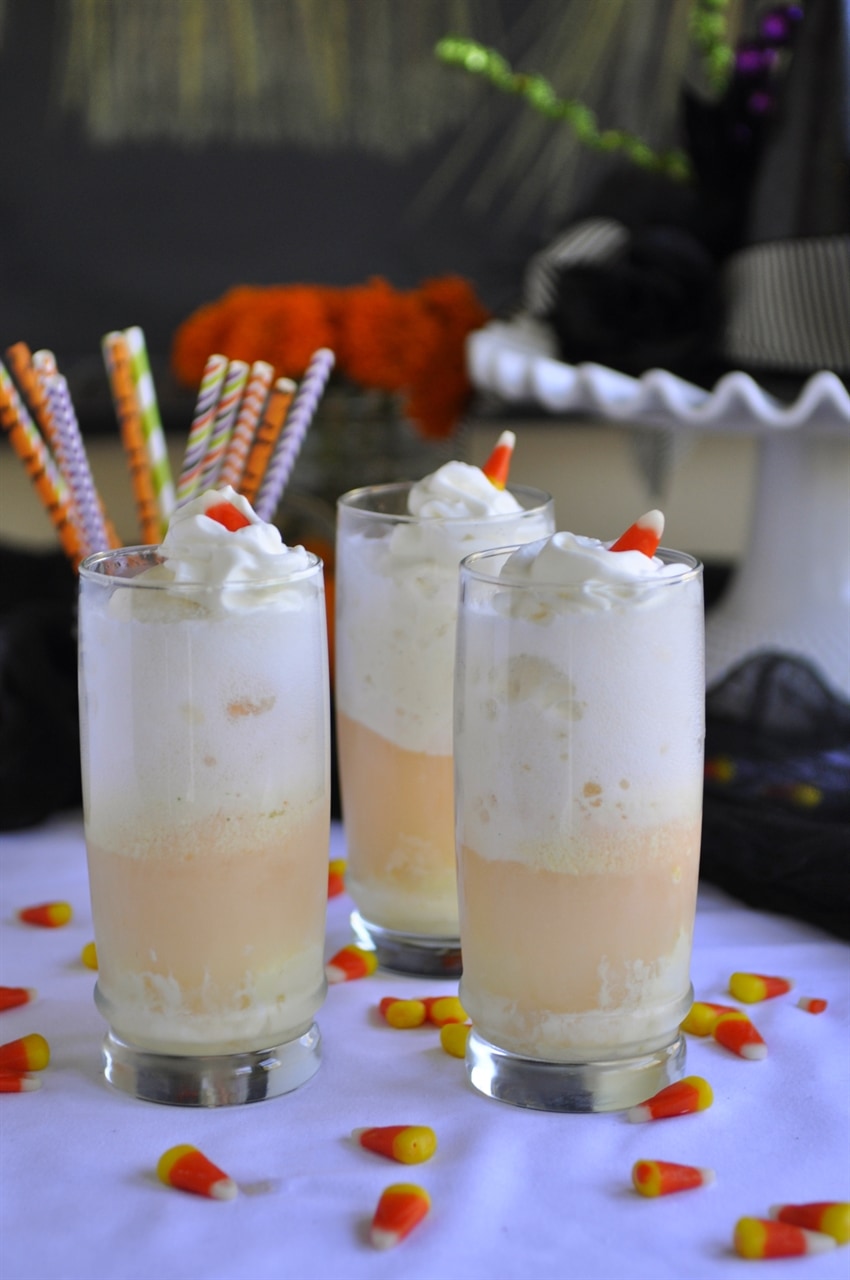 Such a fun ice cream treat that looks like candy corn.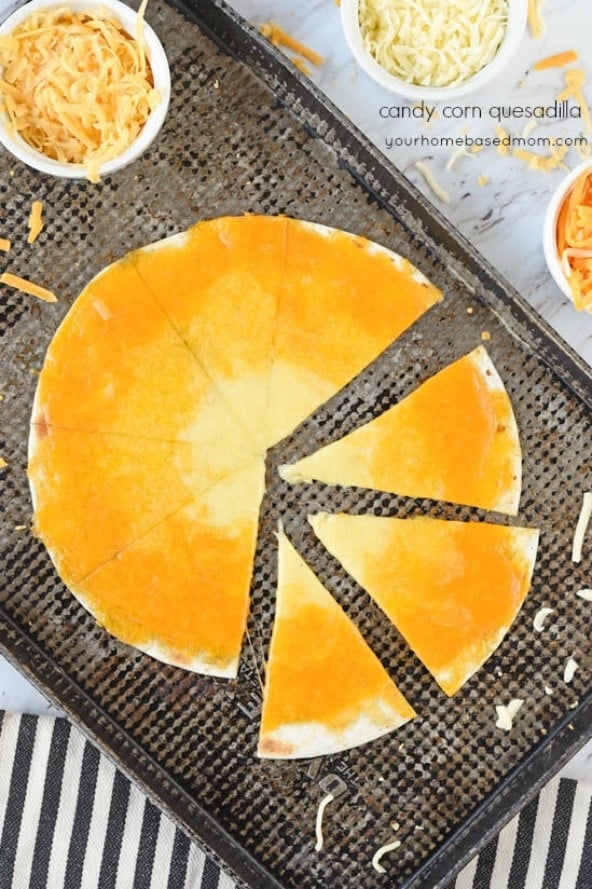 Candy Corn Quesadilla – not a dessert but so fun! Perfect for all your savory food fans!
These take a little time but they are so fun to make and even more fun to eat!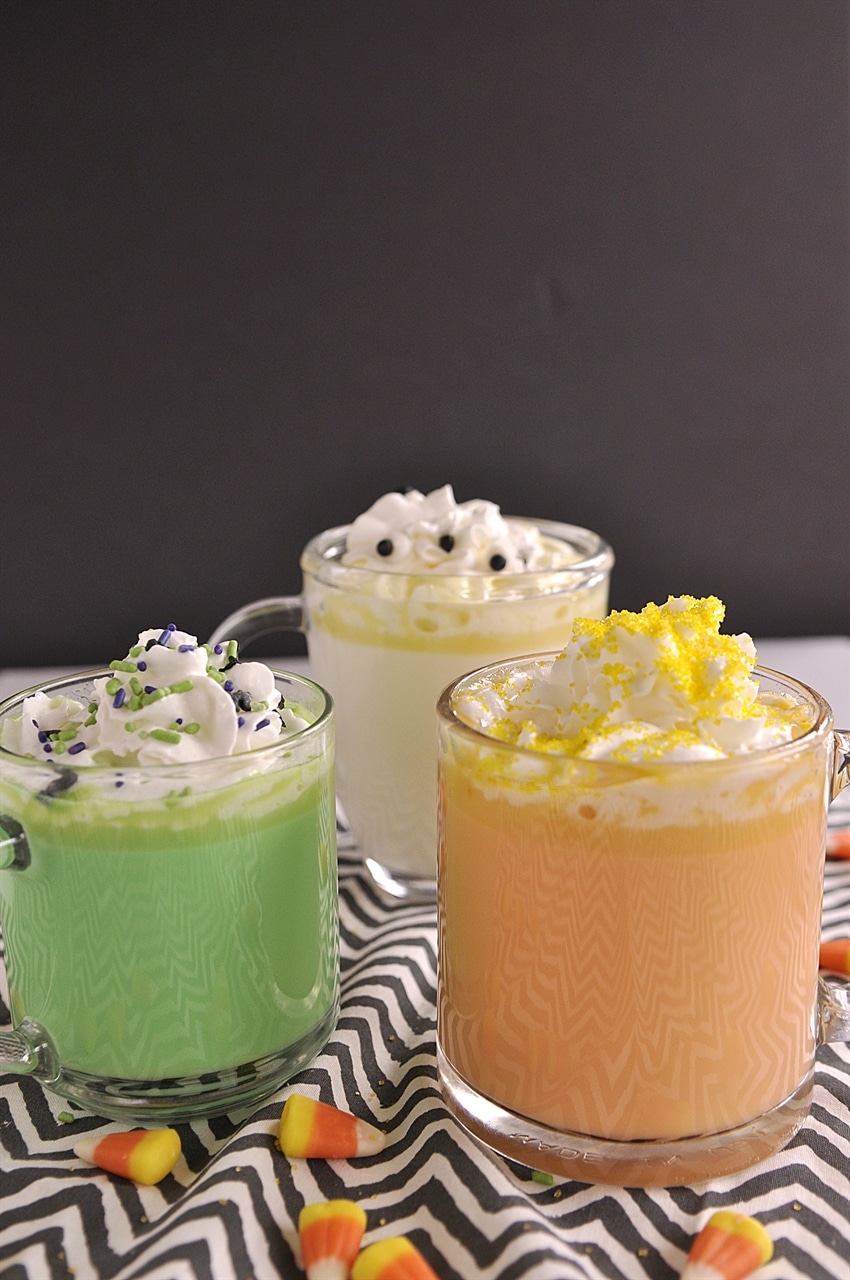 Keep those trick or treaters warm with some candy corn hot chocolate!
Find more fun Halloween ideas here.
For all of my other favorite kitchen products and tools visit my Amazon Store.
Did you know I wrote a cookbook? Check out the Holiday Slow Cooker Cookbook for 100 delicious recipes.