I may have mentioned a time or two that I have been working on a new slow cooker cookbook the last 4-5 months. There will be 100 new slow cooker recipes in the cookbook and I am so excited to share it with you later this year.
This past week was the cookbook shoot where we shot all the photographs for the cookbook. I had a food photographer and her assistant fly into Portland. It was a bit crazy because the whole city was shutting down thanks to Portland's biggest snow storm in about thirty years but their planes managed to make it in amongst the hundreds of flight cancellations. We spent five days shooting 50 recipes and 10 other lifestyle shots for the cookbook. That meant that I got to recreate those 50 recipes in my kitchen.
I was so lucky to get to work with two great photographers – Erica Allen a food photographer who is based out of LA and her trusty assistant, Bri of Briana Vail Photography who specializes in wedding photography in Utah, she's also a great food stylist.
Let's just say that 50 recipes requires a lot of food and a lot of cooking and my kitchen was pretty much a disaster all week. There were usually 5-6 slow cookers going all day, every day. If you follow me on IG, you got some peeks into the chaos on my Insta Story!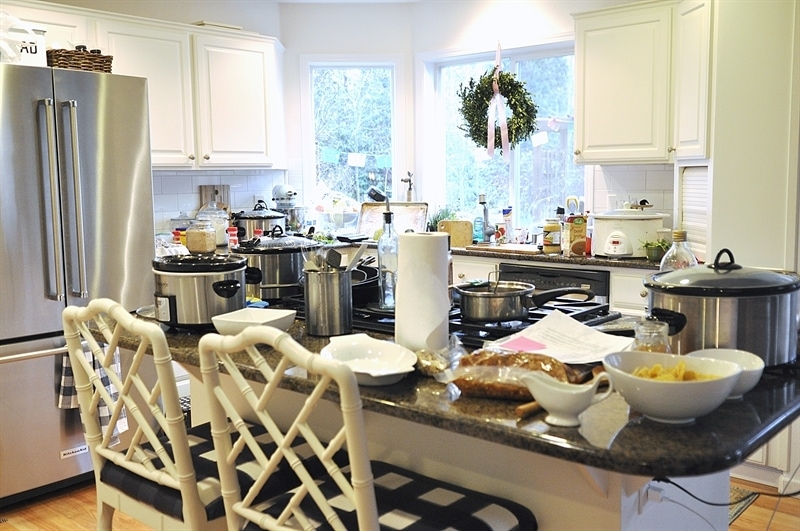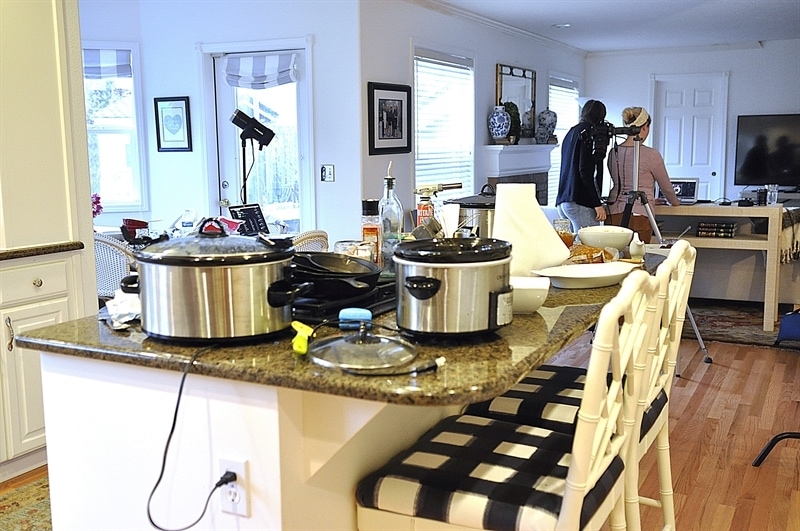 My two photographers were amazing and so fun to work with. We had a great time together and I enjoyed learning from them.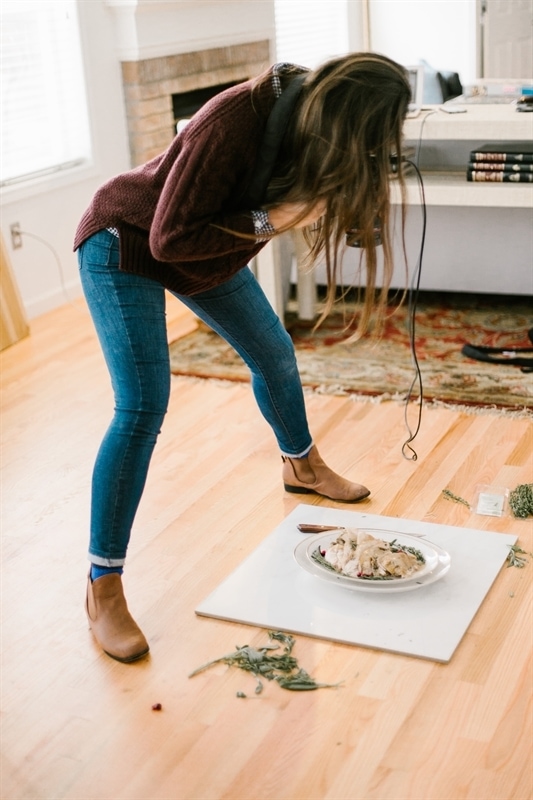 I kept telling them they needed to move in with me and take all my photos for me. This was a fun photo they took of the food prepped for one of our shots!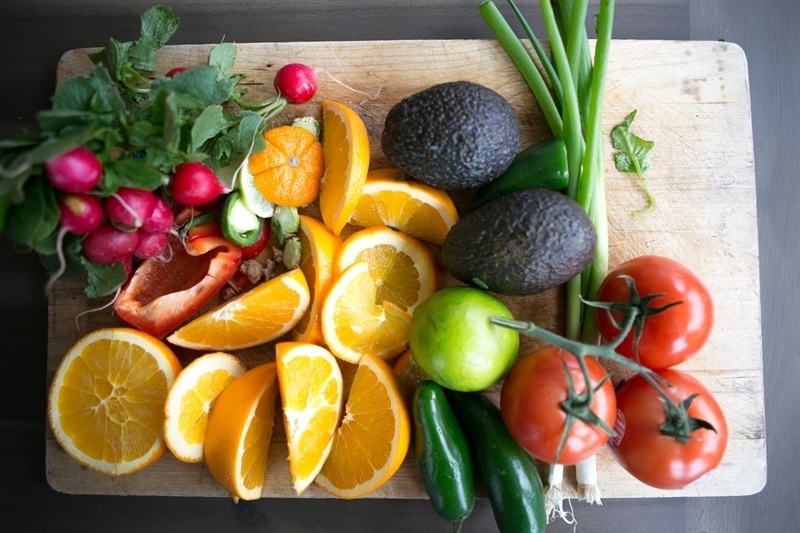 And they got this one too as the quiche patiently waited it's turn to be photographed. Let's just say the table was not usually this clean!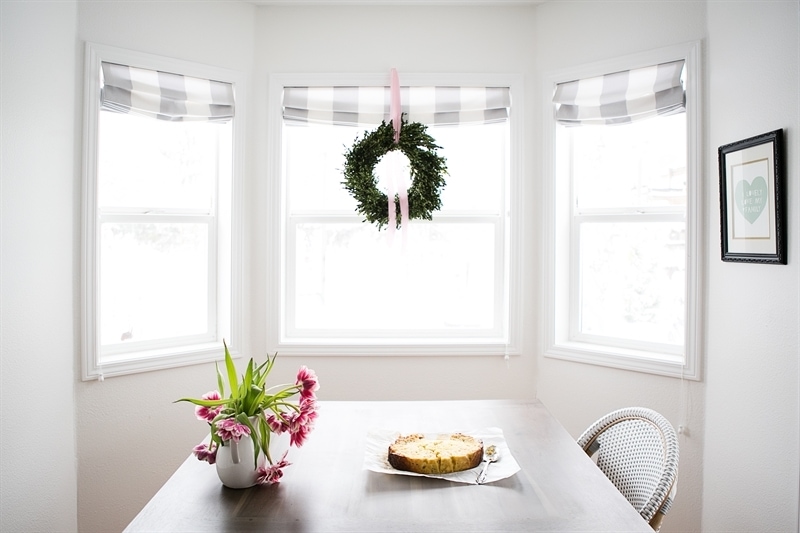 As I mentioned we had a huge snowstorm in Portland that week and we even managed to spend a little time playing in the snow and taking pictures of it of course.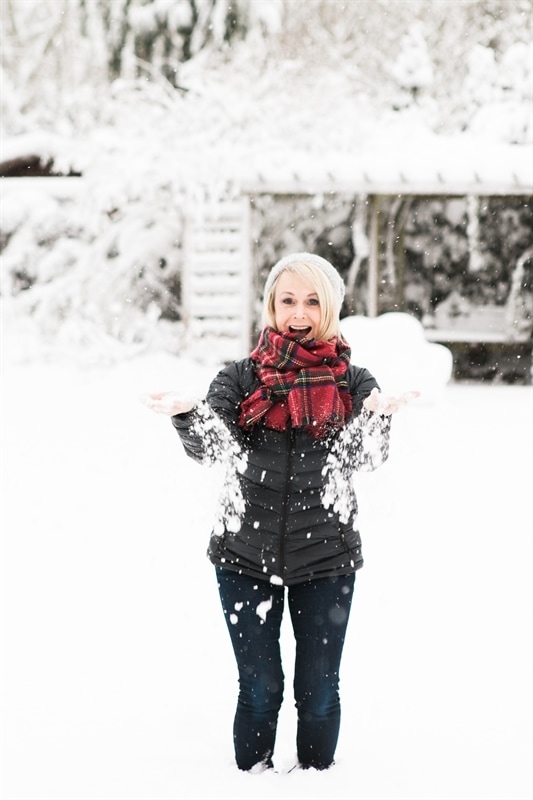 We had a beautiful view out the kitchen window too.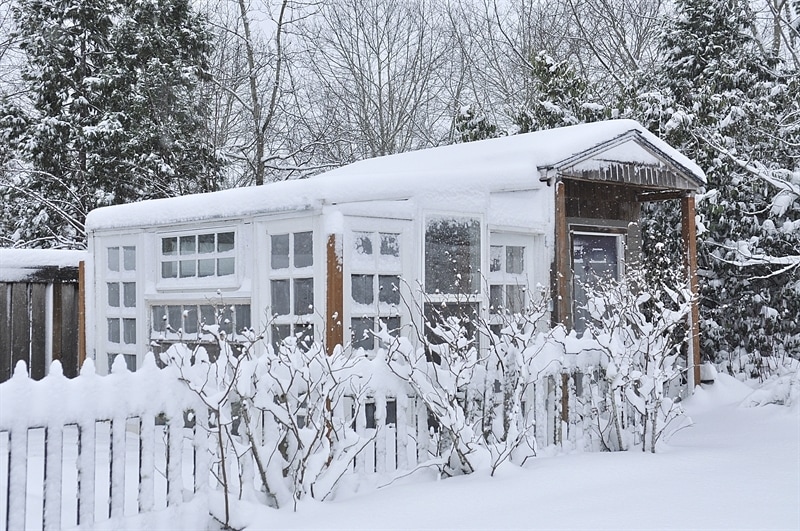 In addition to a lot of cooking there was also a lot of dish washing.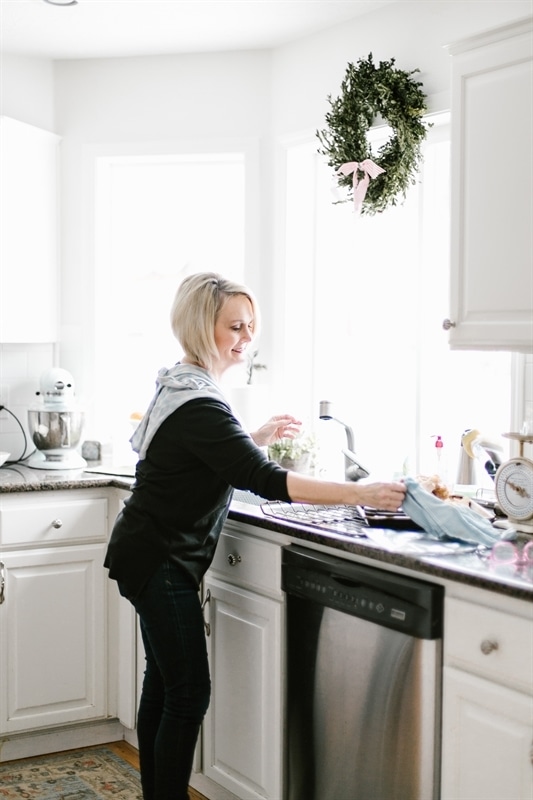 I lost track of how many times I ran my dishwasher each day!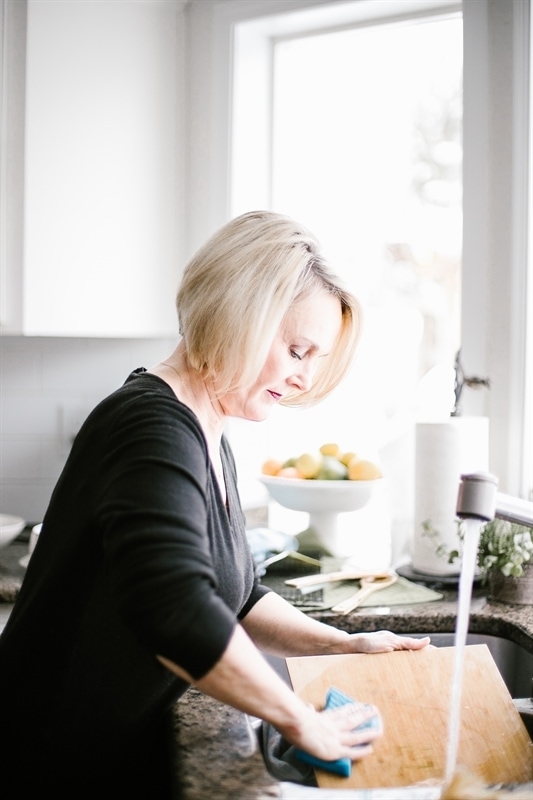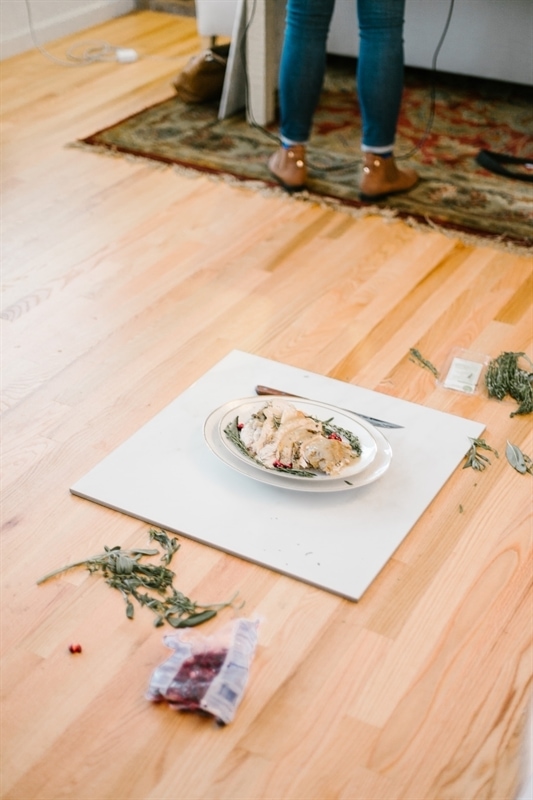 The final recipe we shot was the Herbed Turkey Breast – it made for a gorgeous shot!
We finished up a bit early on Friday so we made a trip, through the snow and ice to Salt & Straw, my favorite ice cream spot in Portland. The girls loved it and there was no line thanks to 9 inches of snow and 20 degree temperatures! It was the perfect way to celebrate wrapping up our week long shoot. Loved these girls and I'm going to miss having them around. Can't wait to see the edited photos and how the cookbook comes together!!