This post is a day late because yesterday, Monday, a typical "office day" for me was also a day off of school for the girls.  So I decided to take the day off  too and play with my girls.  We enjoyed a day together and took a field trip to the IKEA store that opened this summer here in Portland – it is like a Disneyland for the house!  We had fun and decided to re-decorate Cali's room while we were there.  I love being a homebased mom and having the flexibility to take a day off whenever I want and the opportunity to connect with my girls!  Today I want to talk about connections
This last week was a busy one.  Thursday and Friday were my annual holiday customer open house.  Despite the work that it takes, I look forward to it because it is an opportunity for me to connect with my customers.  They come to my home, I serve them some of my famous hot apple cider (yes, I'll share the recipe), they do some shopping and we have an opportunity to visit.  It is a chance for me to ask about their family and what they have been up to lately.  I love my homebased business and the opportunity it gives me to form relationships and connections with my customers, many of whom have become my friends.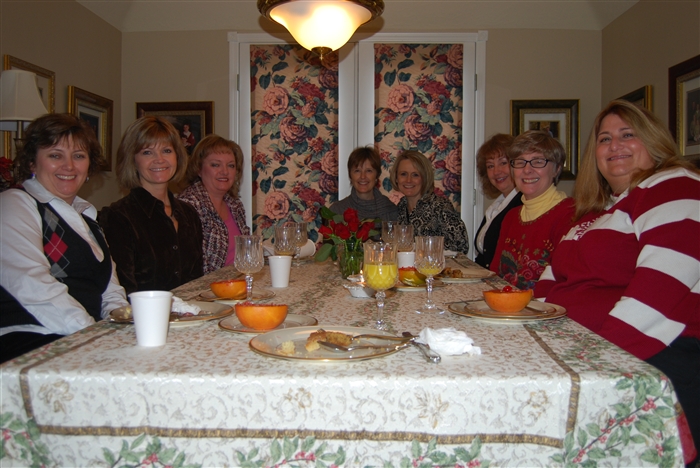 Some of my wonderful First Line Team Members
On Saturday I hosted my annual "First Line Holiday Breakfast", an event I have done for about 12 years!  I love the opportunity to have my team members in my home, serve them a yummy breakfast (lots of good recipes to share) and have a chance to connect.  We do talk a little business (of course) but it is an opportunity to just visit and get caught up on each other's lives – we had a great conversation this year about cell phone etiquette and text messaging!
Following my team breakfast that afternoon,  I hosted a holiday tea party for a group of my girlfriends – we call ourselves "The Beach Babes". (I did ALOT of cooking on Saturday).  The Beach Babes have known each other for 17 years and our first trip together was to the beach – thus the name.  We enjoyed lots of yummy "tea food" (recipes to come) and lots of good conversation, connections and our annual book exchange.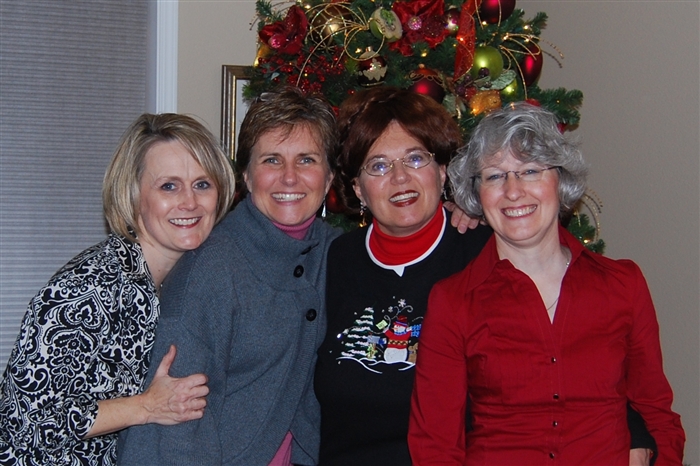 THE BEACH BABES
As you can see I had fun connecting this past week!  One of the biggest advantages of direct sales, our number one weapon against so called "retail competition", is our ability to connect.  Because of the nature of our business we have the opportunity to develop relationships with our customers – relationships that a retail store can never have.  It is the connections and relationships we form with our customers that create loyalty.  It (along with an awesome product)  is what keeps them coming back to us.
The connections and relationships we form with our team members are what create loyalty to our company and our teams.  It is what keeps team members going during rough times with their business, times when they may feel like quitting.
In this age of technology – emails, text messaging, message machines, fax machines etc. those personal connections can become fewer and fewer.  One of my goals for the new year is to make more personal connections with my family, my customers, my team members and my friends!  Instead of sending off that email to a team member or customer- pick up the phone and call.  Even if you have to leave a message – the sound of your voice can make a difference.  Invite a girlfriend out to lunch (I'm usually available!) or take the day off and play with your kids!   Let's connect!
 Hot Apple Cider
This cider is so good that both of my college boys have called home asking for the recipe.  When I went to visit them a month ago I took them each their own little "cider" kits – cinnamon sticks, allspice and cloves!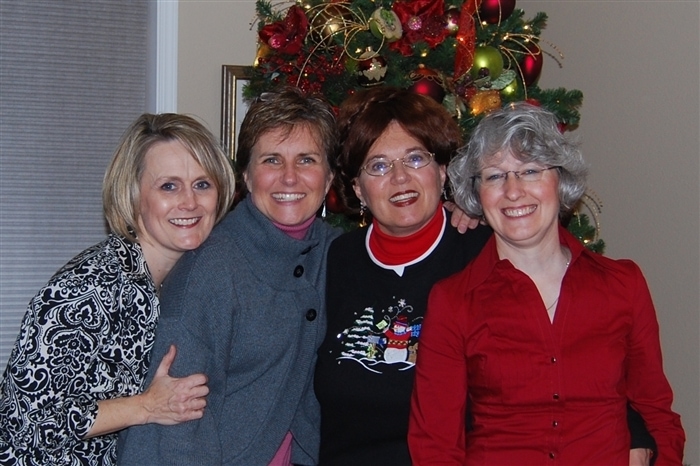 Connections
Ingredients
1

gallon

apple cider

1 1/2

cups

orange juice

1/2

cup

brown sugar

6

cinnamon sicks

12

whole cloves

12

whole allspice
Instructions
Mix together and bring to a boil.

Simmer at least 30 minutes.

The longer it simmers, the better it gets!
Stay Updated!
Need more recipes and creative ideas? Sign up and get a FREE copy of my ebook! Do you think your friends would love this too? Please share my blog with them. Thanks!