Tradition says this recipe is the original cobb salad dressing that was served on the original Cobb Salad from the Brown Derby Restaurant in Hollywood!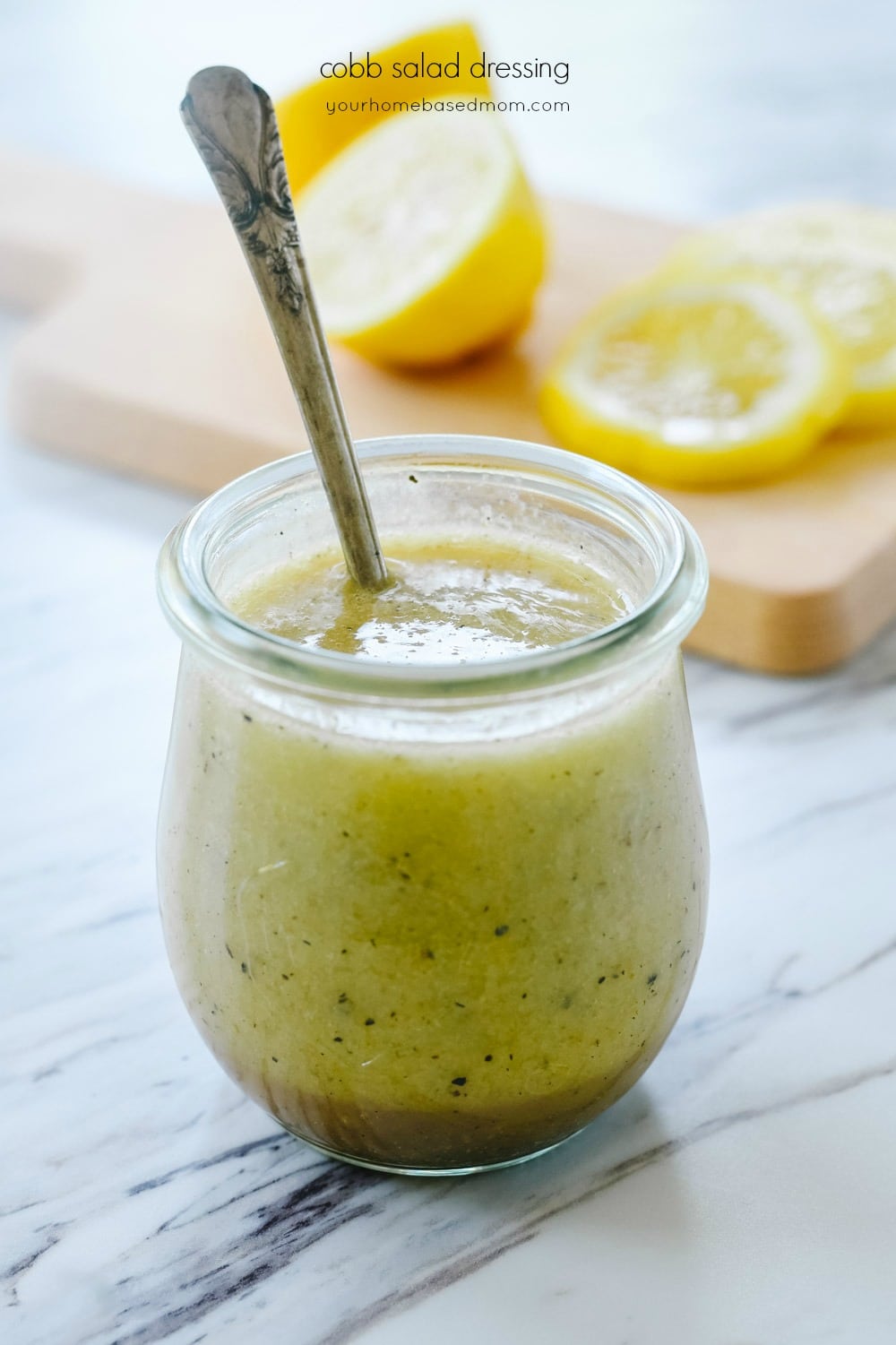 Cobb Salad is a classic American salad that is said to have originated back in 1937.  The salad is often served with a vinaigrette and today's recipe is rumored to be a copycat version of that original recipe.  Since I wasn't around in 1937 to taste test it I'll have to take the internet's word for it.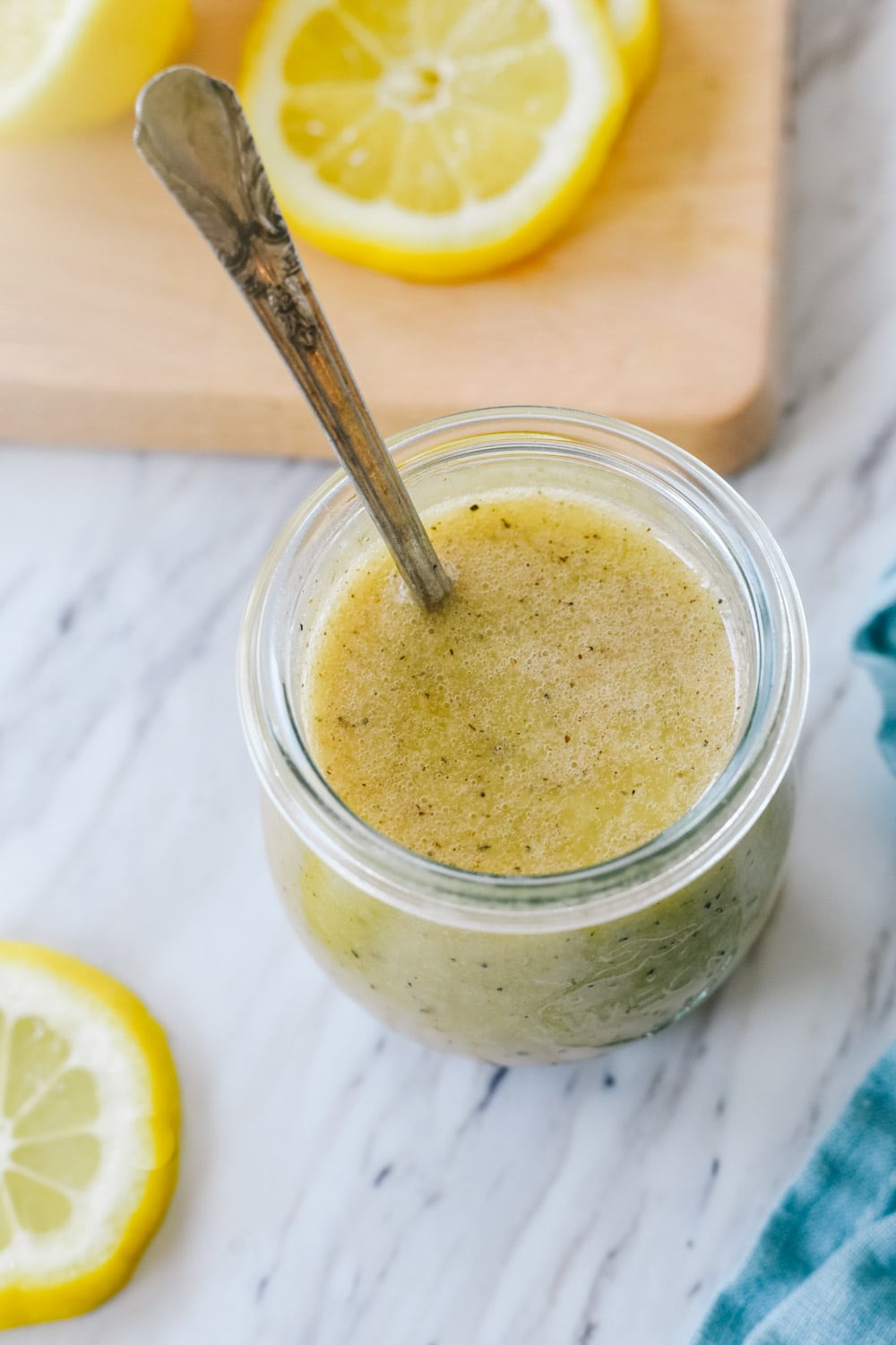 Of course you can always dress your Cobb Salad with your favorite dressing whether that be French dressing, Ranch or a myriad of others!  You can always just grab what dressing is in your refrigerator to top your Cobb Salad with but when you want to be authentic – give this Brown Derby Cobb Salad Dressing a try.  It's a good one.  Making homemade dressing is so easy I'm not sure why anyone ever buys store bought dressing.  It takes a few minutes and you have a healthier, more delicious dressing!
This dressing is the perfect thing to add to my Classic Cobb Salad.
How to Make Original Cobb Salad Dressing
Combine all your ingredients, water, red wine vinegar, sugar, fresh lemon juice, salt, pepper, Worcestershire sauce, dry mustard, garlic, olive oil and salad oil into a blender.  Blend it together well and it's ready to serve.  You can chill it for a while to allow the flavors to come together.  I find that homemade dressing gets better after it sits in the fridge for a while. Be sure to store leftover dressing in the refrigerator in an airtight container.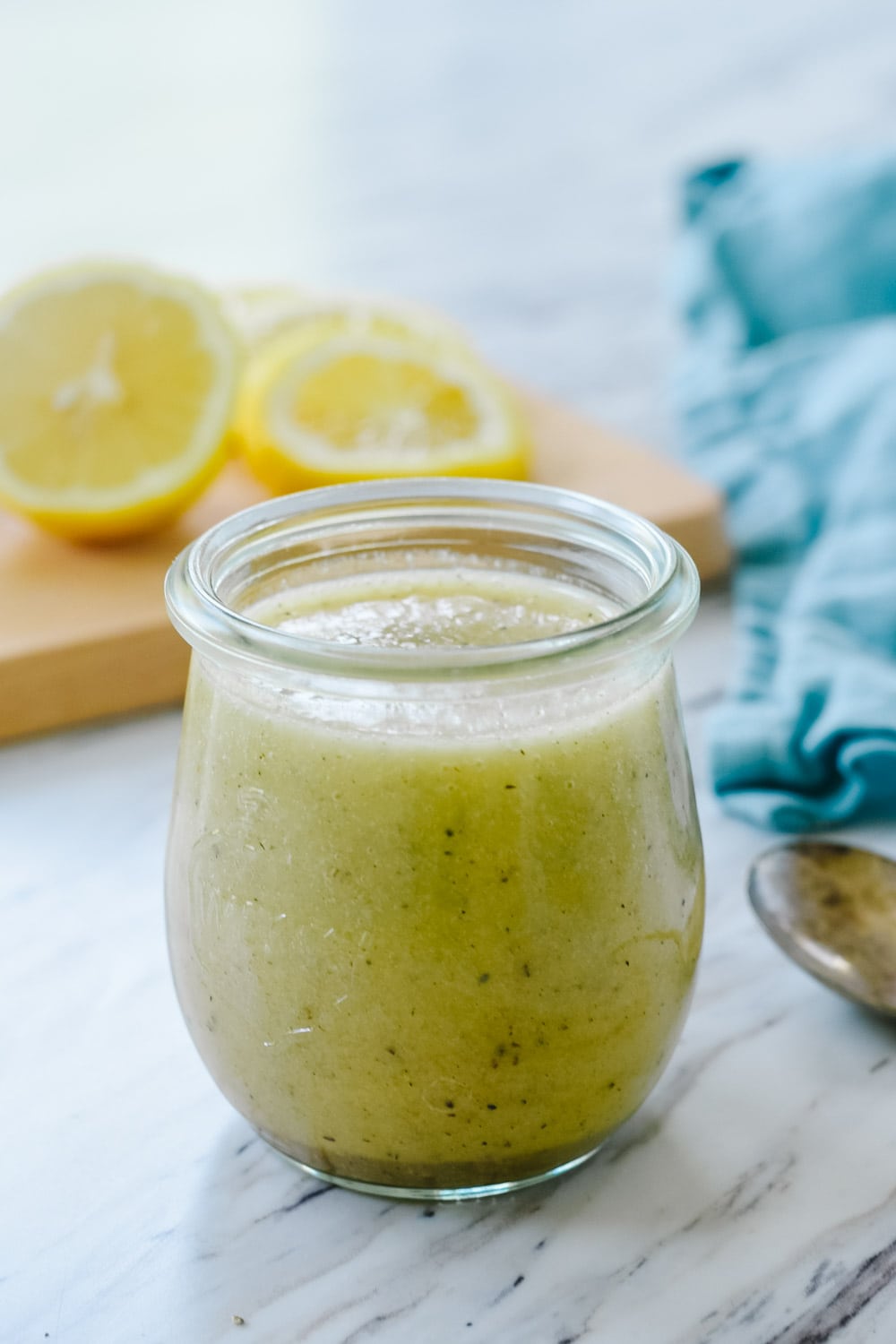 How Long Will Homemade Dressing Last in the Refrigerator?
 Vinagrette will last up to two weeks
Dairy based dressing such as Ranch or Buttermilk will last a week.  Dressings made with fresh ingredients such as onion or fresh herbs will also keep up to a week.

Other favorite salad dressings:
Herb Infused Balsamic Vinaigrette
For all of my other favorite kitchen products and tools visit my Amazon Store.
Did you know I wrote a cookbook?  Check out the Holiday Slow Cooker Cookbook for 100 delicious recipes.
Original Cobb Salad Dressing or Brown Derby Dressing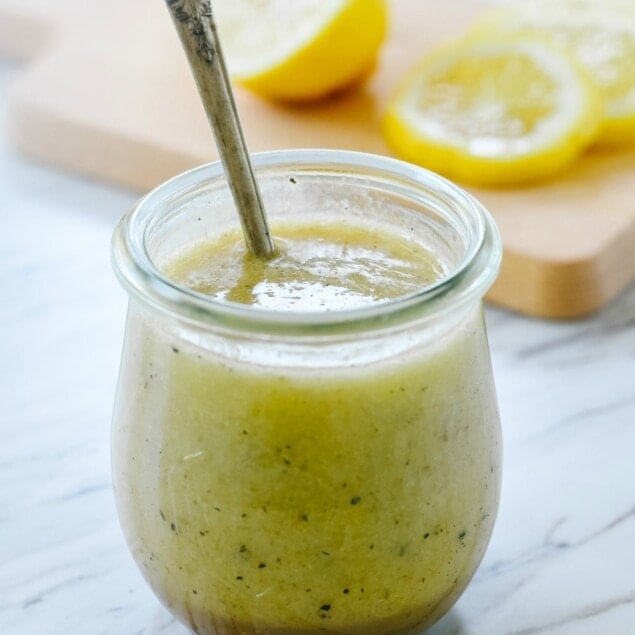 Cobb Salad Dressing
Tradition says this recipe is the original cobb salad dressing that was served on the original Cobb Salad from the Brown Derby Restaurant in Hollywood!
Ingredients
1/4 cup water
1/4 cup red wine vinegar
1/4 tsp sugar
1 tsp fresh squeezed lemon juice
2 tsp salt
3/4 tsp black pepper
3/4 tsp Worcestershire sauce
1/4 tsp dry mustard
1 tsp garlic minced
1/4 cup olive oil
3/4 cup salad oil
Instructions
Place all ingredients in a blend and blend together until well mixed.

Refrigerate until ready to use.
Nutrition Facts:
Calories: 1328kcal (66%) Carbohydrates: 2g (1%) Fat: 148g (228%) Saturated Fat: 13g (81%) Sodium: 3136mg (136%) Potassium: 24mg (1%) Sugar: 1g (1%) Vitamin C: 1.9mg (2%) Iron: 0.5mg (3%)
* Disclaimer: All nutrition information are estimates only. Read full disclosure here.
Need some help figuring out what's for dinner tonight?
Come join our Facebook Group!  Join hundreds of others who love sharing dinner time ideas.  You don't want to miss out on the fun!

You'll find lots of ideas for dinner from all our awesome members and you can share your ideas too!  Join the Family Dinner Table today.