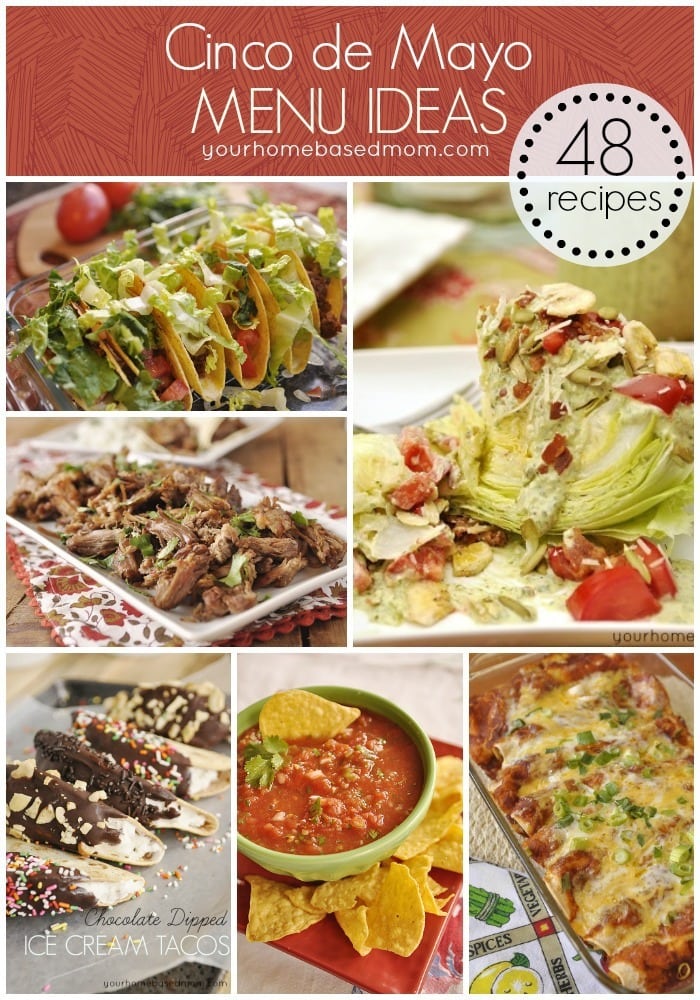 We love Mexican food at our house and I've shared a lot of Mexican inspired recipes over the years.  Today I've put them all together for you in one place to help with your Cinco de Mayo Menu Planning!  Let me know which ones you fix!
Appetizers:
Salads:
Side Dishes:
Chicken Dishes:
Stacked Verde ChickenEnchiladas
Crockpot Chicken Tortilla Soup
Pork:
Beef:
Dessert:
Dulce de Leche Sandwich Cookies
Hopefully you can find a few things to try for your Cinco de Mayo celebration!
Enjoy!
Leigh Anne
You can also visit me on Facebook, Pinterest, Twitter,  Instagram
and Google+