Just a quick post today to share some of my Cinco de Mayo recipes that just might come in handy for Cinco de Mayo this week (that would  be May 5th for us non-Spanish speakers)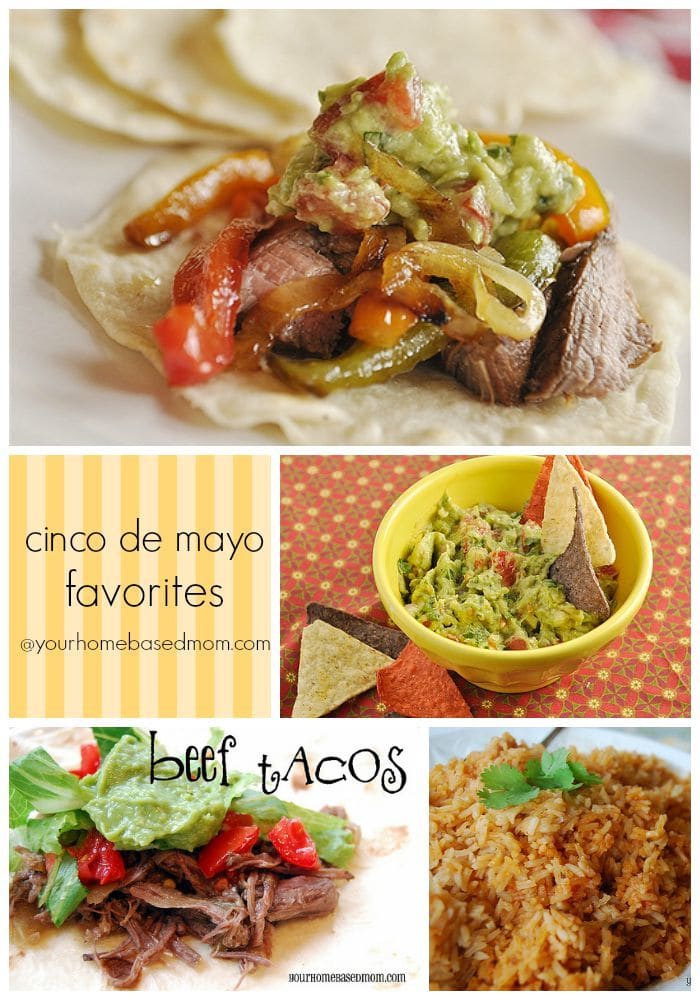 You could start dinner out with a nice yummy bowl of guacamole.
Or a nice Mexican Layered Dip
For your main dish there are lots of choices!
Fajitas are a favorite at our house, both beef fajitas and chicken fajitas
And there are enchiladas.  One way I like my enchiladas is as an enchilada casserole.
Honey Lime Enchiladas are amazing too.
And there is always tacos!
Try a quick and easy version of tacos – a Flat Bread Taco.
and a couple of yummy pork versions Salsa Verde Carnitas
I can't forget one of my all time favorites – Cafe Rio Pork (no photo, sorry)
And one more restaurant copy cat recipe – Bajio Chicken Chile Salad
If you feel like firing up the grill this is is a good one – Chicken Tostadas.
What would a Mexican meal be without some rice.  I have two great versions, traditional Mexican rice or Lime Cilantro rice (no photo)
And don't forget dessert.  A Lovely Lime Cupcake (aka Margarita Cupcake)
Happy Cinco de Mayo.  I'd love to hear what you are planning.  I'll have my favorite salsa and homemade tortilla recipe coming up next
Get my Weekly Menu Plan for FREE!
Receive my FREE "What's for Dinner?" Meal Planning Course, a copy of my FREE ebook that includes my most popular recipes and my FREE weekly Meal Plan.