I just had to share what happened at our house Christmas morning.
This whole fun scheme was put together by my son Clark and his wife Jessica.  It was Jessica's brilliant idea!
We told the girls that I needed to video tape them opening some gifts for a sponsored blog post I was doing.  They were very cooperative and smiled really well.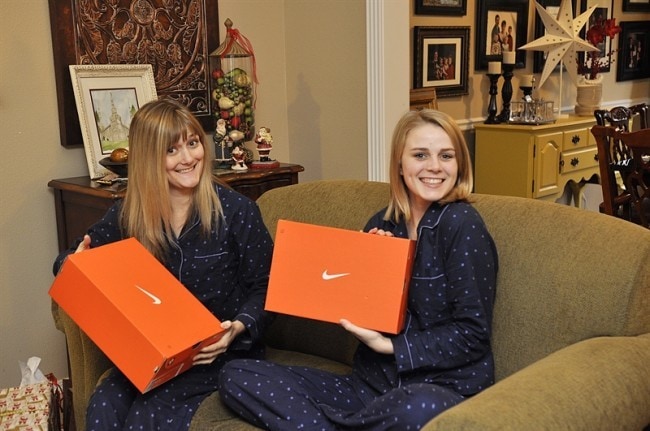 They thought they were getting something fun and new from Nike.  But this is what happened when they opened the boxes.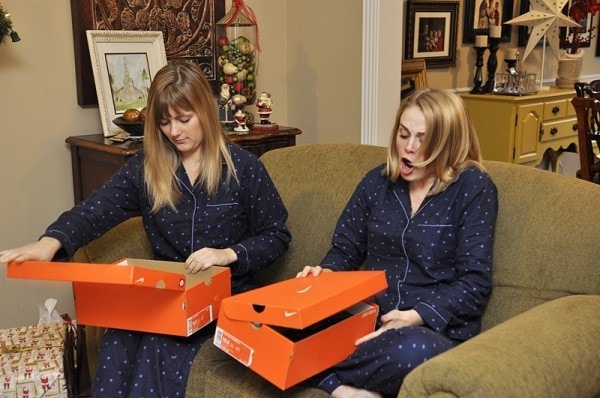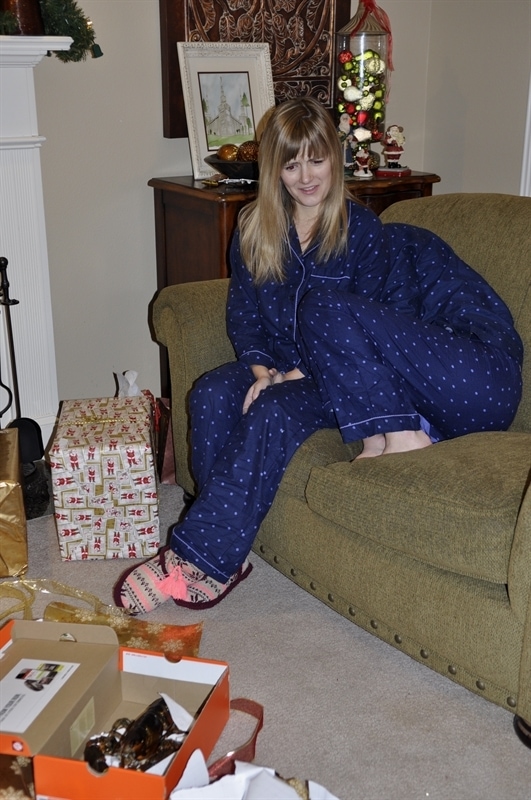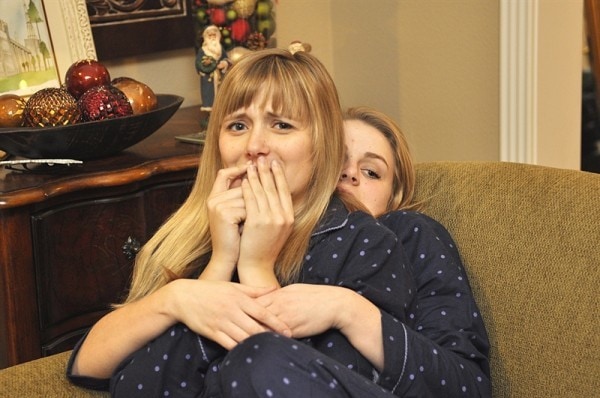 This is what was in the box – and they were alive!!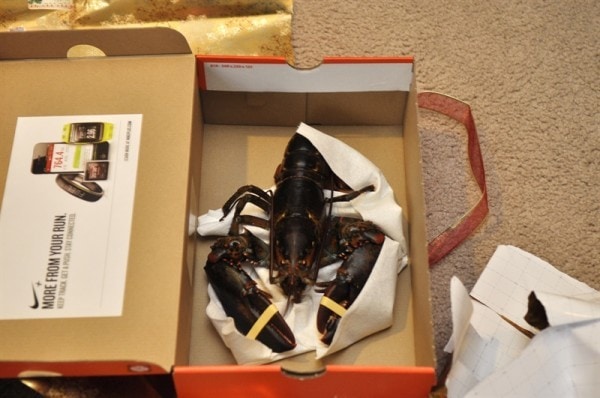 Here are the two schemers.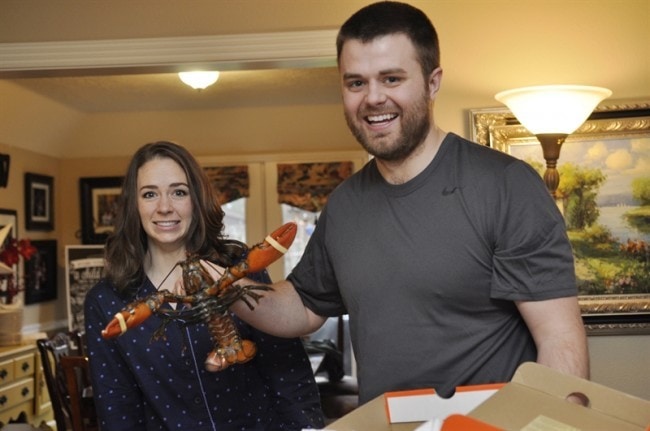 The video is pretty hilarious and we've only watched it a few hundred times!!

Of course we couldn't let the lobsters go to waste so they became part of our Christmas dinner.
We tried to get the girls to hold the lobsters for a photo.  Cali was willing but Tessa, not so much!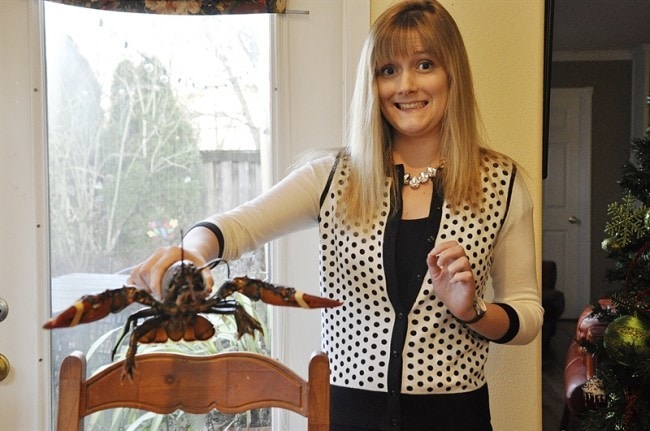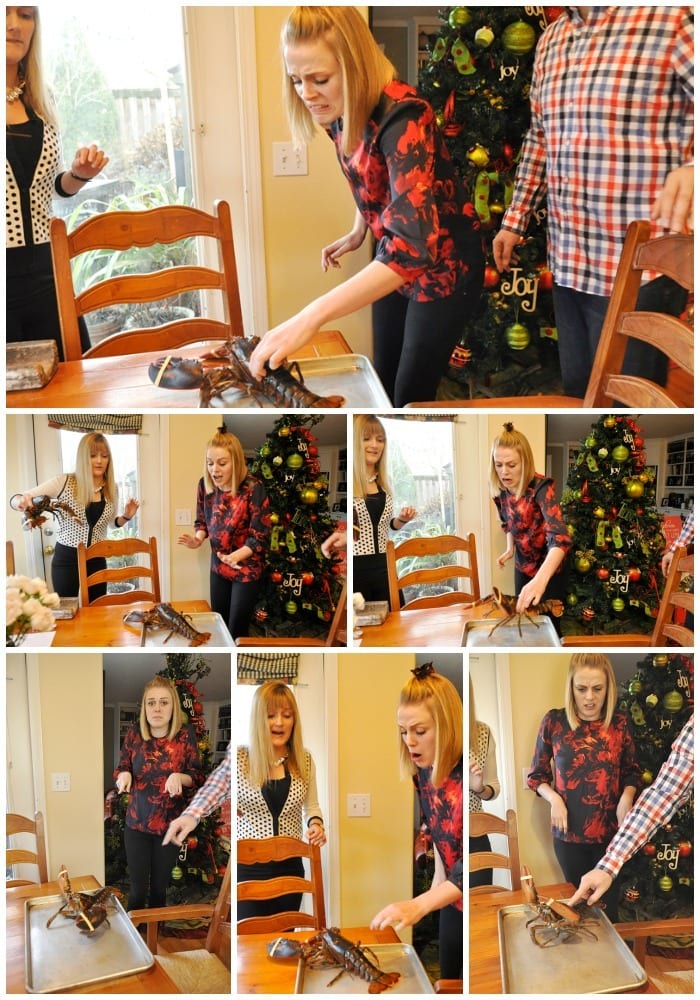 She finally picked it up!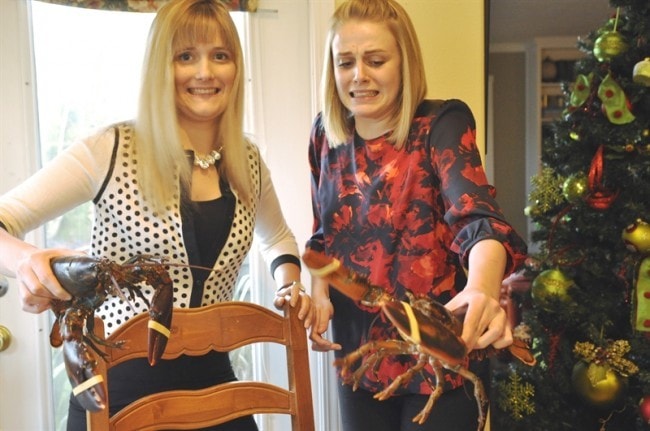 They were a delicious addition to our Christmas dinner!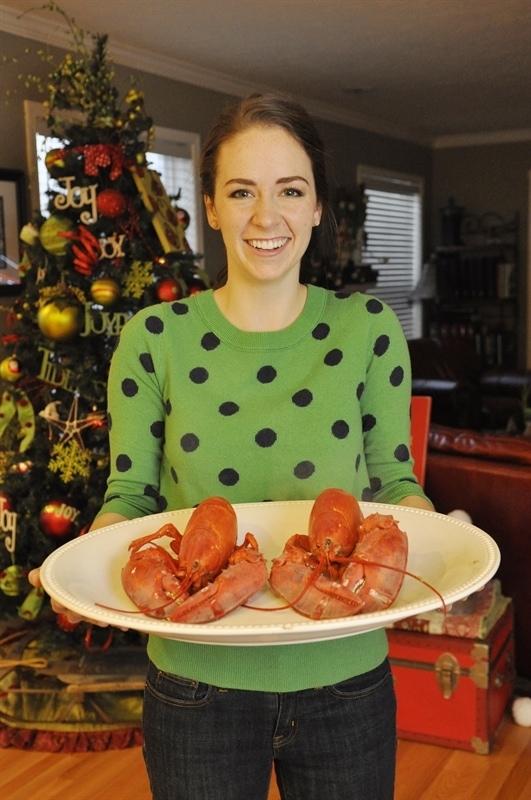 What was the best gift you received this Christmas!!??