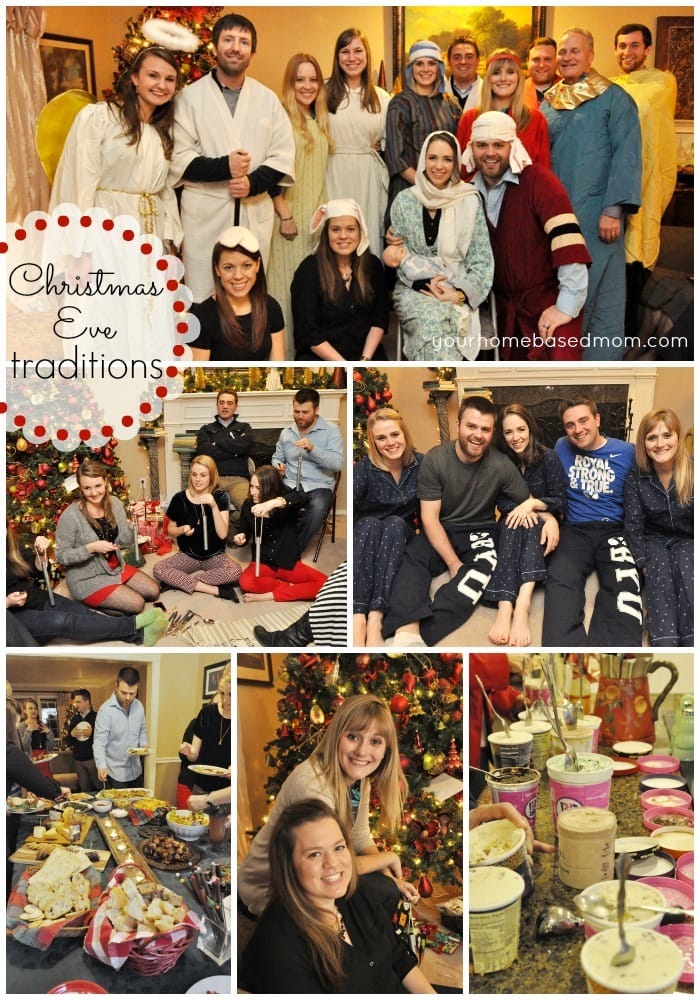 Tradition is an important of our Christmas Eve festivities.  We've pretty much been doing the same thing for the 32 years we have been married.  And what we eat for Christmas Eve is a tradition that has been in my family for many years before that.
We always start the evening off with a fondue dinner.  I guess this happens when you grow up in the 70's.  Fondue was big in the 70's.  We have a meat fondue that is hot oil and we serve it with steak, little sausages and mushrooms.  We also purchase cheese fondue from a local restaurant and have an assortment of breads for it.  There is a lot of delicious heavy appetizers also, a selection of cheeses, roasted garlic artichoke dip, bacon wrapped dates, bacon wrapped green bean bundles, baked brie,  potato skins with salsa and guacamole and also a green salad.  I tried a few new things this year with  goat cheese covered in sundried tomatoes and basil along with these Holiday Bacon Appetizers which are crackers topped with parmesan cheese and then wrapped in bacon from Pioneer Woman.  They were a big hit.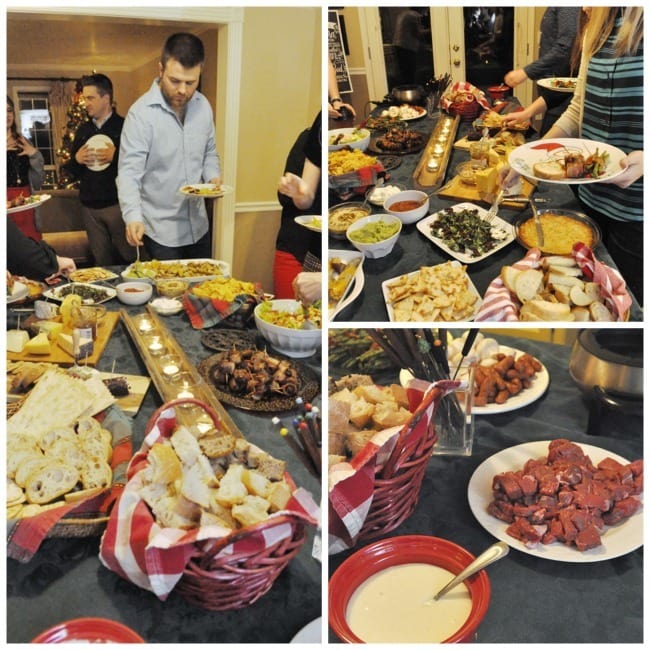 We put our food on trays and sit in the living room and on the floor enjoying our dinner. Of course the food is always delicious but sharing the evening with people we love is always the best.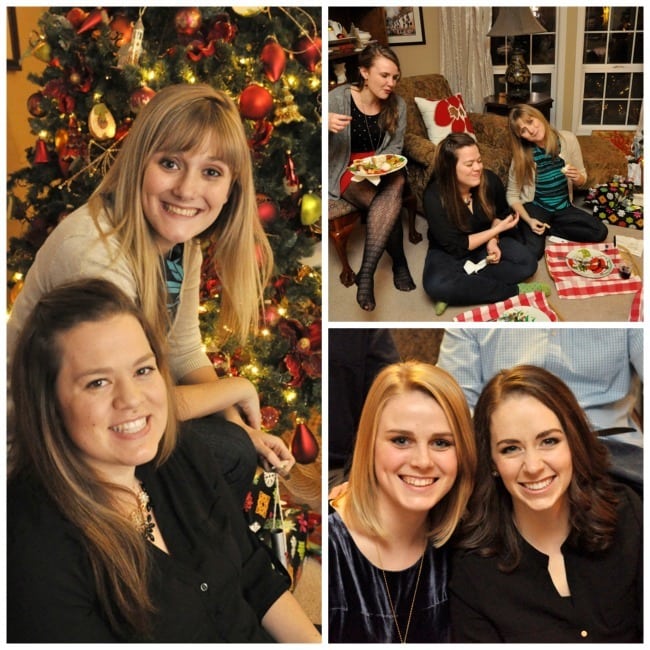 After dinner we play some carols on metal chimes.  I am always the conductor.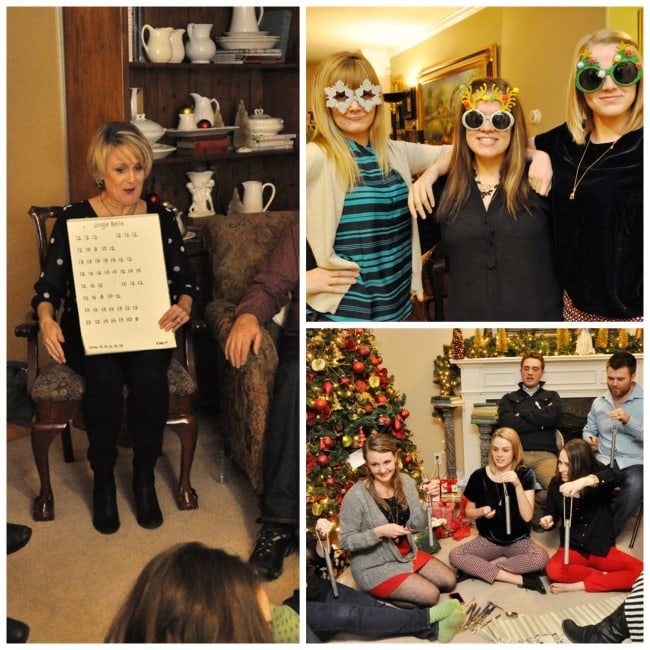 Afterwards we played a fun game.  I wrapped up a bunch of king size candy bars, one for each person there.  I then read a story and every time I said left they had to pass to the left and when I said right they passed to the right.  It was quite funny and there were lots of laughs.  You got to open and keep whatever candy bar you ended up holding when the story was over.  The story we used for the candy bar game can be downloaded here: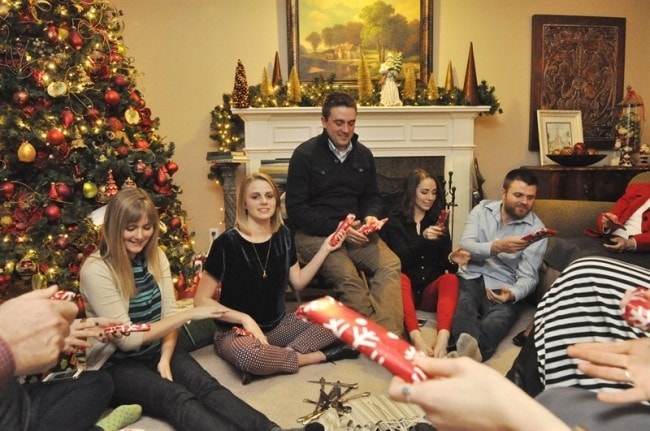 We then had our annual acting out of the Nativity Scene.  We had quite a large cast this year!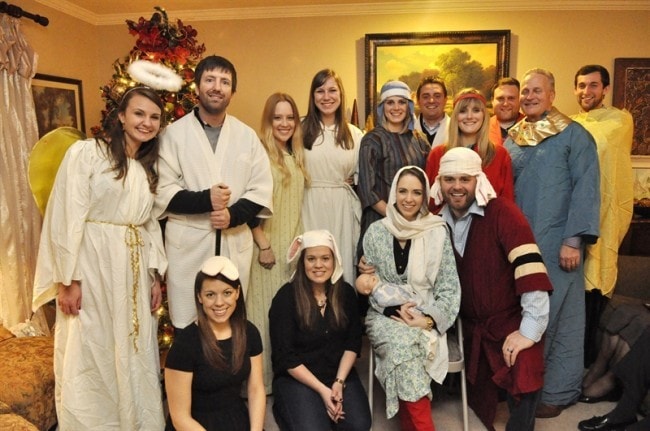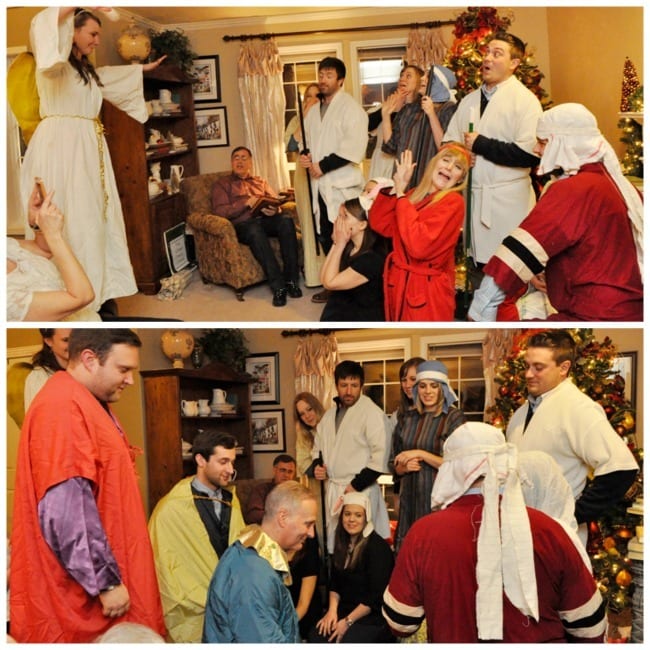 As the  youngest married couple Clark and Jessica got the honors of being Mary and Joseph this year.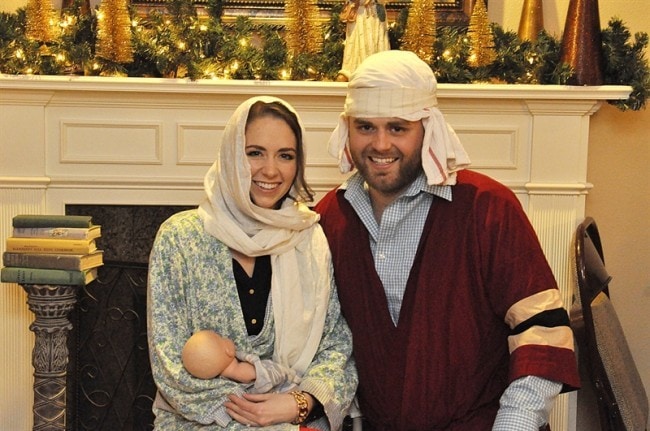 Next we played some fun Christmas themed Minute to Win it Games.  Last year's fun Minute to Win It games can be found here.  I'll have a post tomorrow with more details on the games we played this year.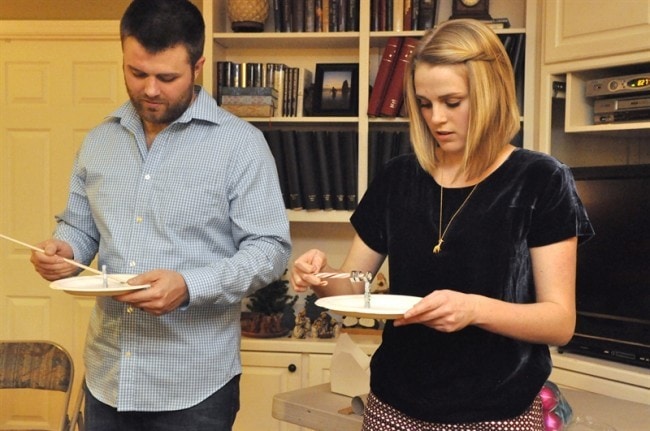 The funniest one was probably Jingle in the Trunk!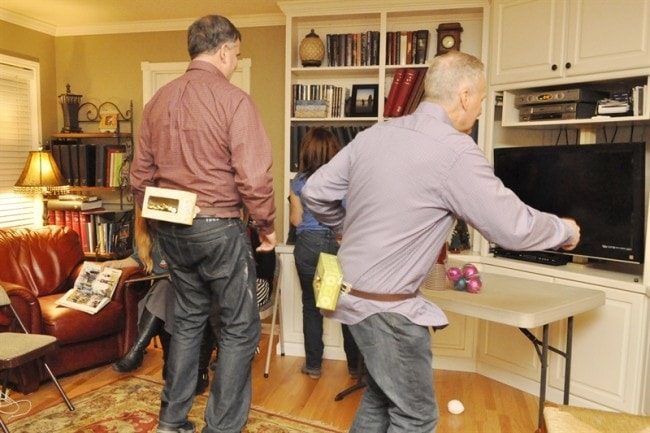 Good for lots of laughs! We adopted a fun tradition from my daughter in law's family  and had a large array of ice cream for dessert.  We had about 15 different flavors of ice cream to choose from and everyone had fun trying different flavors.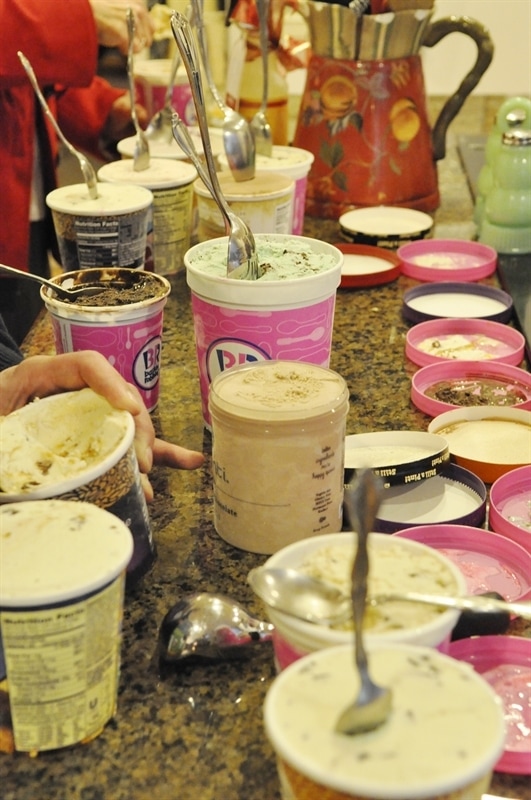 After all our guests left Santa's elves stopped by with new jammies for the kids and mom and dad.  Even as young adults my kids love getting their new jammies.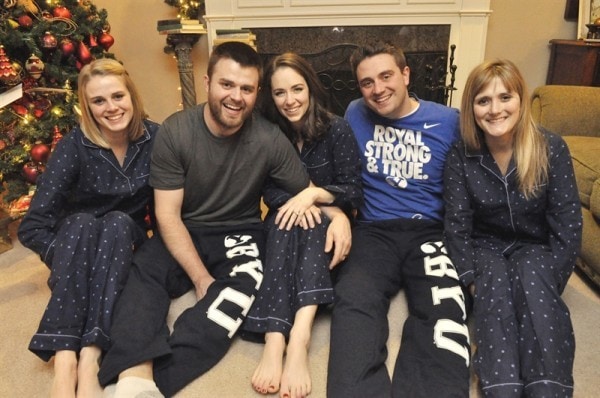 The gifts were then carried downstairs (they aren't allowed under the tree before Christmas Eve because every one shakes and pokes at them too much!)  The kiddies were all settled in bed and it was time for a long winter's nap!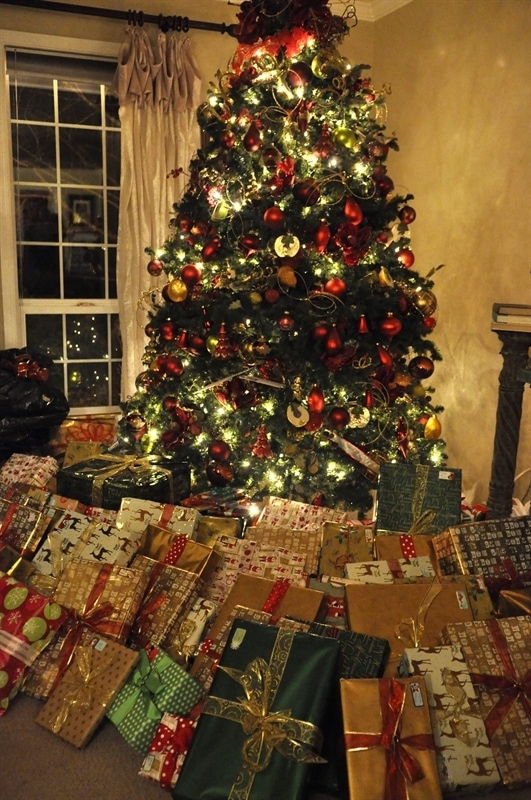 At our house it is actually the parents who get up first and have to patiently wait for the children to wake up!  (and yes I know, half the light son my tree don't work!!!)
Come back tomorrow to read more about our fun Christmas Minute to Win it games!
For other Christmas tradition posts check out these: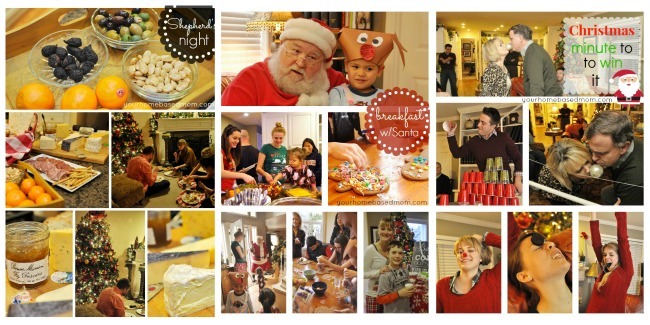 Shepherd's Night – Breakfast with Santa 2013 – Christmas Minute to Win It
Enjoy!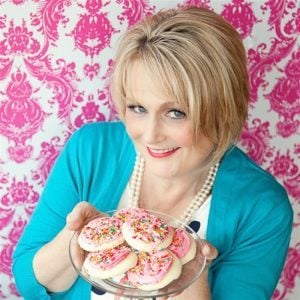 You can also visit me on Facebook, Pinterest, Twitter, Instagram
and Google+
For a list of where I Link Up each week go here