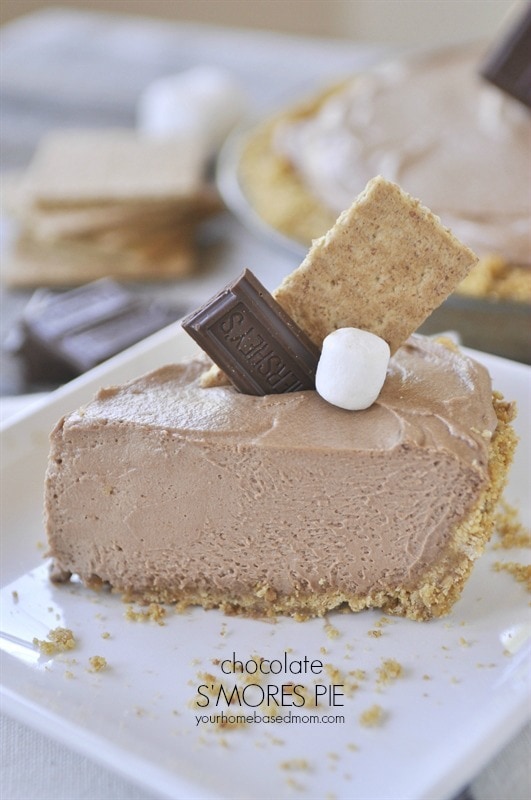 A few weeks ago we spent the week with all of our kids enjoying the Oregon Coast and our home in Manzanita.
Of course the best part of the week is getting to spend time with these crazy kids! Man, I love them and miss them like crazy already!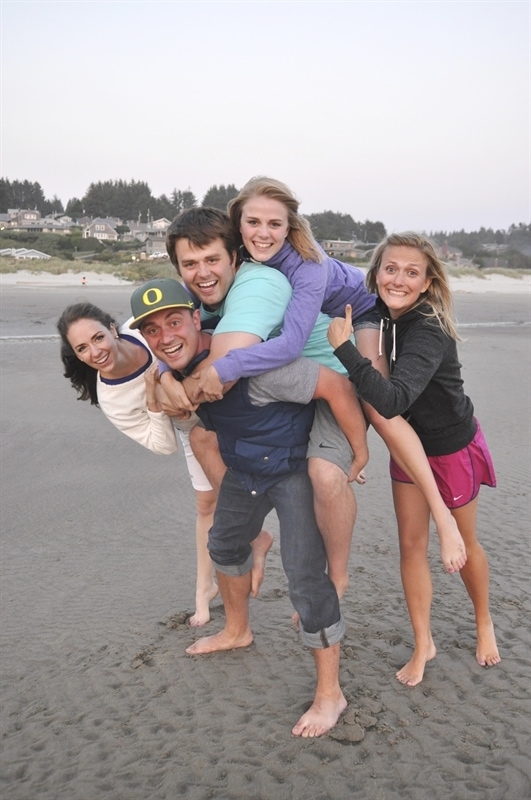 It was a glorious week full of lots game playing, golfing, kayaking, beach time, amazing sunsets and s'mores!  One of our favorite things to do at the beach is to head down there before sunset, build a fire, play some games on the beach and enjoy the sunset around the fire.  As soon as the sun has set and the fire has burned down out come the s'mores.
Even when there is not a beautiful sunset to watch you'll find us down on the beach with a fire making s'mores!
I always over buy when it comes to the s'more fixins'.  Nothing would be worse then to run out of s'more supplies!  So when we got home I found myself with some extra graham crackers, chocolate and marshmallows.  So what do you do when you end up with too much s'more fixins'???  Make Chocolate S'mores Pie.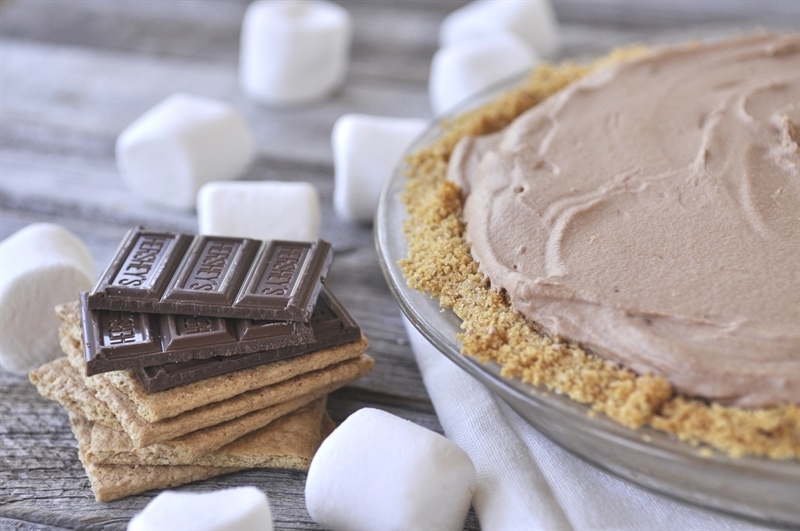 This is a recipe that has been in our family for many  years.  It was given to my mother by a friend and it has a delicious, fluffy, mousse like filling.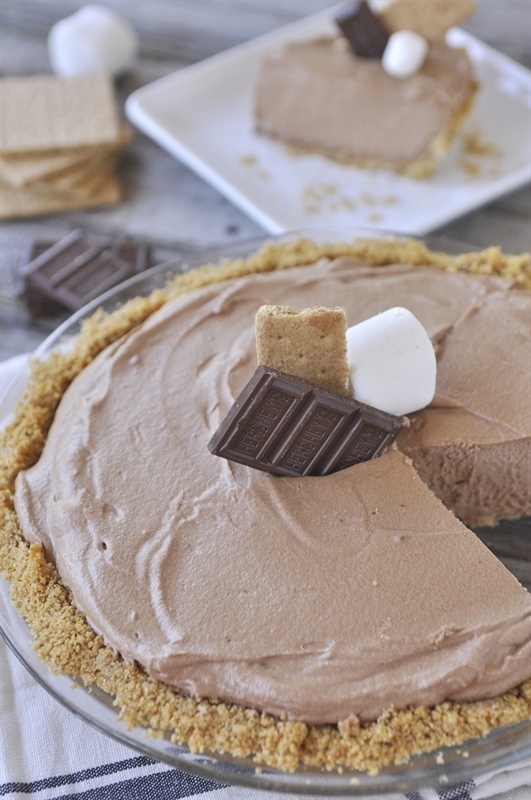 It uses all those s'more supplies plus some milk and whipping cream.  The base of the pie is a graham cracker crust which I make from scratch but you could buy a store bought one but it is so easy to make and tastes so much better and you have the graham crackers on hand, so make it!
The filling for the pie is melted marshmallows, chocolate bars and some milk.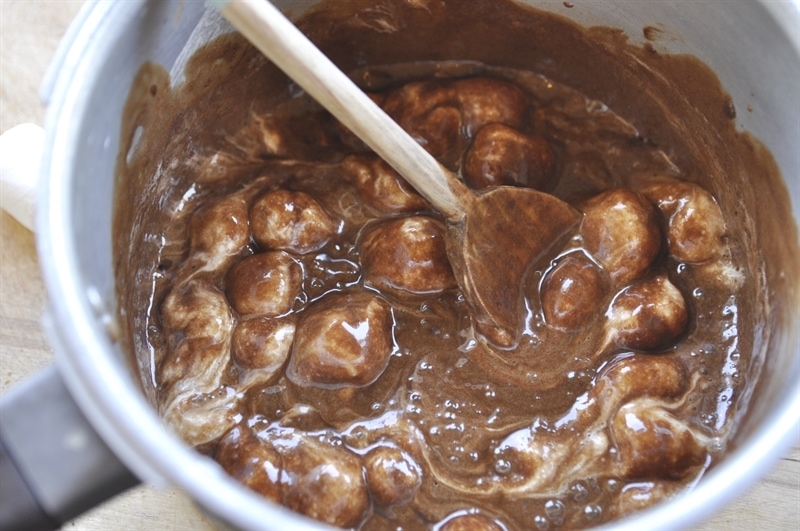 After all that has melted together and cooled you fold it into some whipped cream for a lovely, light, chocolately but not too chocolatey filling!  Fill up your crust and then put it in the refrigerator to chill and firm up.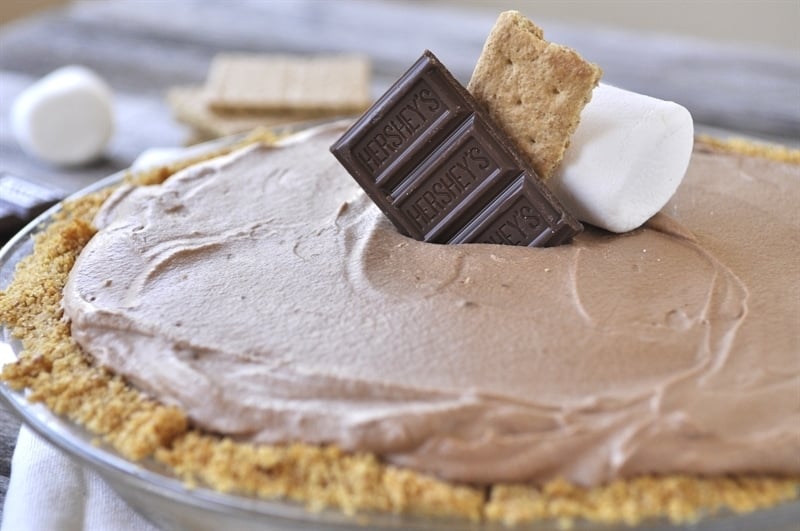 I like to garnish it with a bit more chocolate, graham cracker and marshmallow!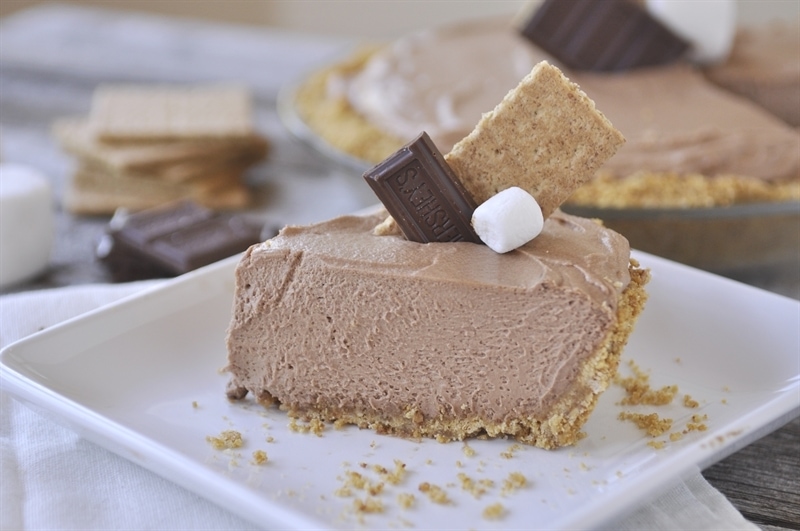 Then of course, all that is left to do is enjoy a slice or two!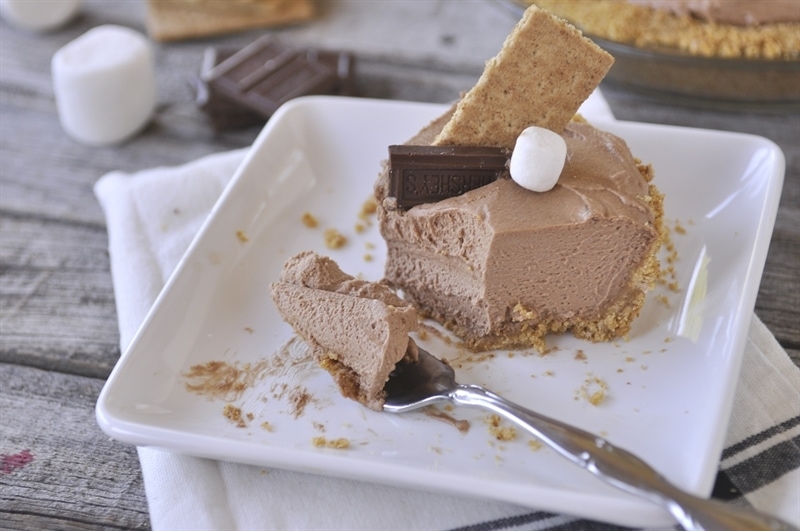 Fortunately for me it was my neighbor's birthday yesterday so I gifted her the pie so I didn't eat the whole thing myself!
 Other S'more goodness:
S'mores Caramel Corn – S'mores Cookies– Inside Out S'more Brownies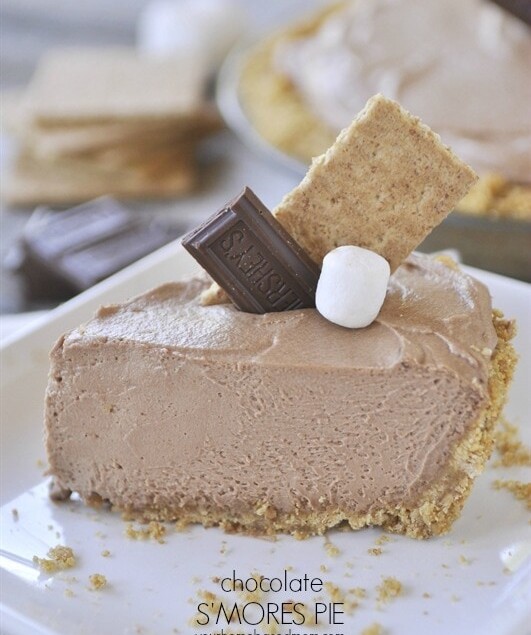 Chocolate S'mores Pie
Ingredients
1 pint whipping cream
6 1.55 oz each chocolate bars, 8 oz. total of chocolate
24 large marshmallows
1/2 C milk
1 1/4 C graham cracker crumbs
3 Tbsp sugar
1/3 C butter melted
Instructions
Crust
Combine crumbs and sugar

Add in melted butter and stir to combine.

Press mixture into a 9 inch pie pan and press firmly to sides and bottom

Bake at 350 for 8 minutes.

Cool
Pie
Melt marshmallows and chocolate in milk on stovetop.

Let cool.

Whip cream and fold into chocolate mixture.

Pour into crust and chill.