Summer and S'mores just go together but sometimes you don't have a fire so make this Chocolate Revel S'mores Tart in your oven!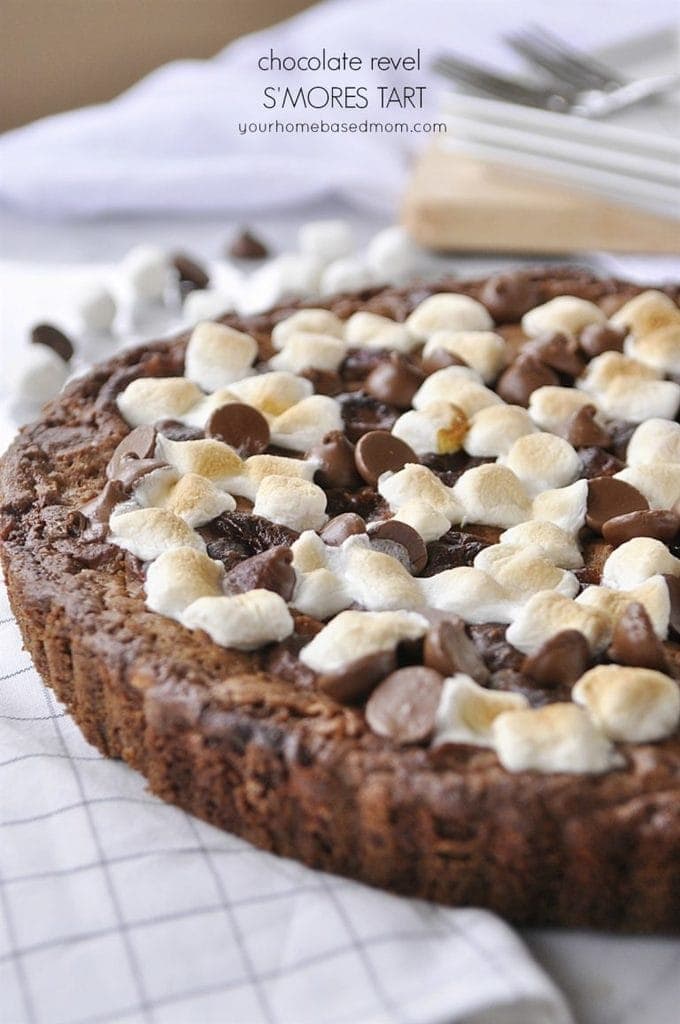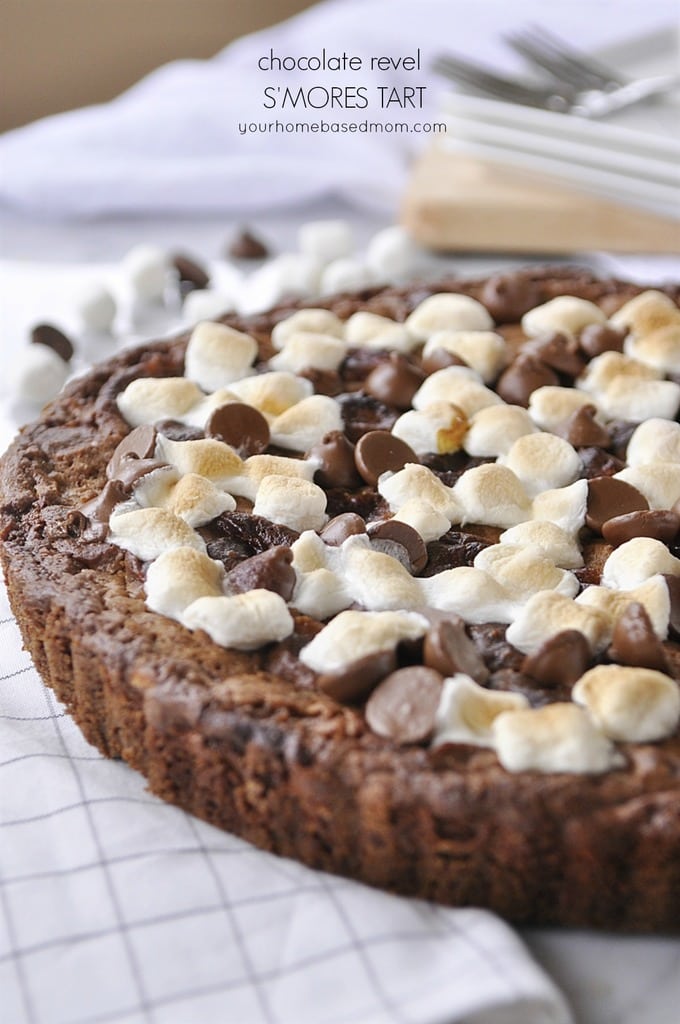 S'mores is definitely one of my favorite summertime treats – maybe that's why we have two firepits in our backyard.  My favorite place to make s'mores though is on the beach at our yearly Week at the Beach.  It's pretty much my favorite week of the year!  Sitting on the beach around a fire, watching the sunset with my family is pretty much heaven.  Throw in s'mores making and it just doesn't get any better.
But we can't always be on the beach around a fire when that s'mores craving hits!  Today I've got the second best solution – Chocolate Revel S'mores Tart.  All you need is an oven for this one.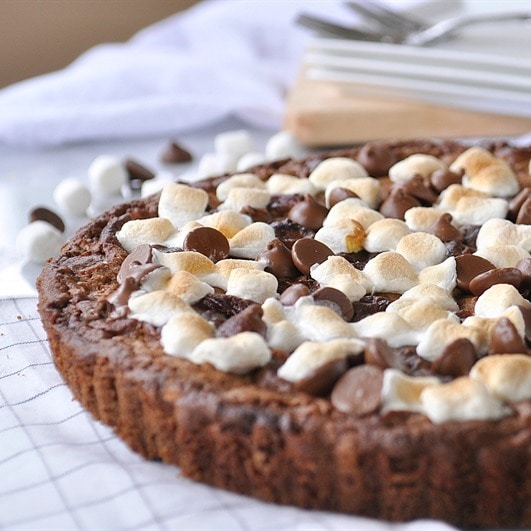 Chocolate Revel bars have always been a favorite and today's recipe is a fun twist on that classic bar cookie.  The addition of some marshmallows and graham crackers and you've got a Chocolate Revel S'mores Tart.  You will need a 10″ removable bottom tart pan.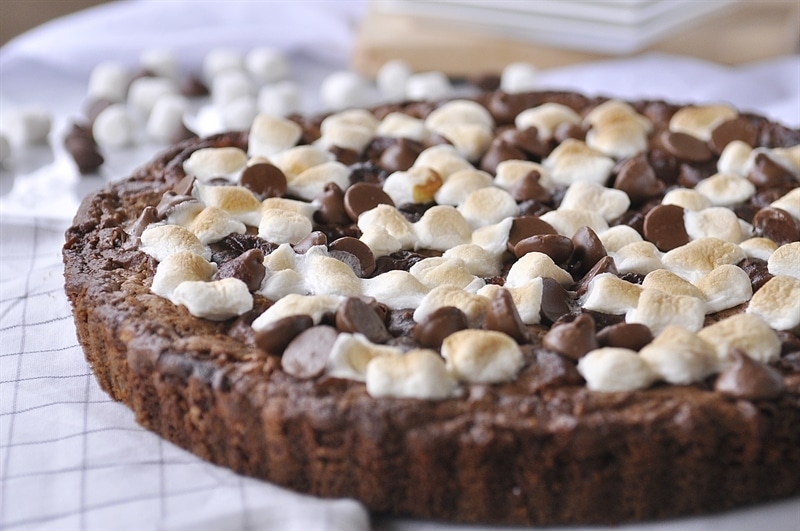 The base of this tart is a combination of butter, brown sugar, flour, eggs, oats and graham cracker crumbs.  Reserving 1/2 cup of the mixture, press the rest into the tart pan.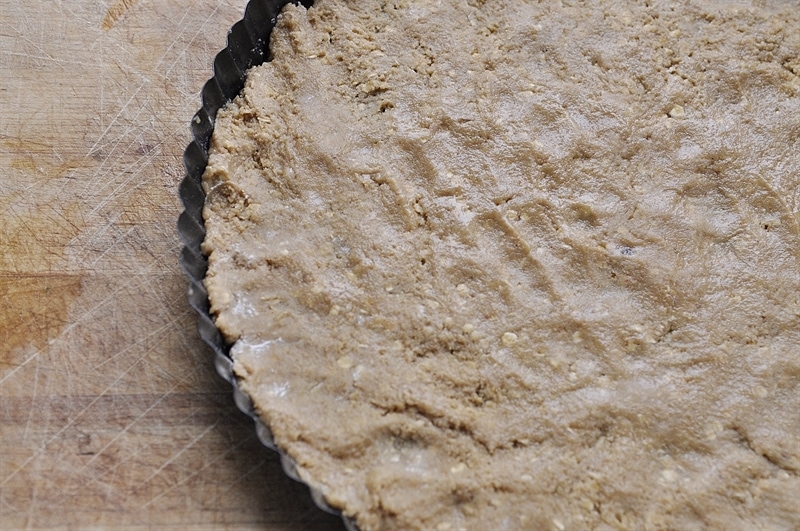 Then a filling is added on top which is a combination of chocolate chips, butter, some ground almonds, marshmallows, and egg.  I just used my little food processor to grind up the almonds.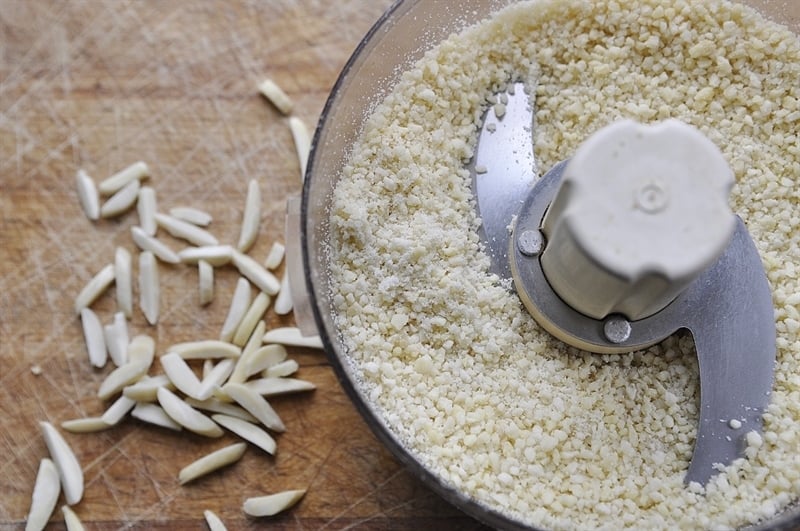 The filling is then put on top the remaining crust mixture is dotted on top.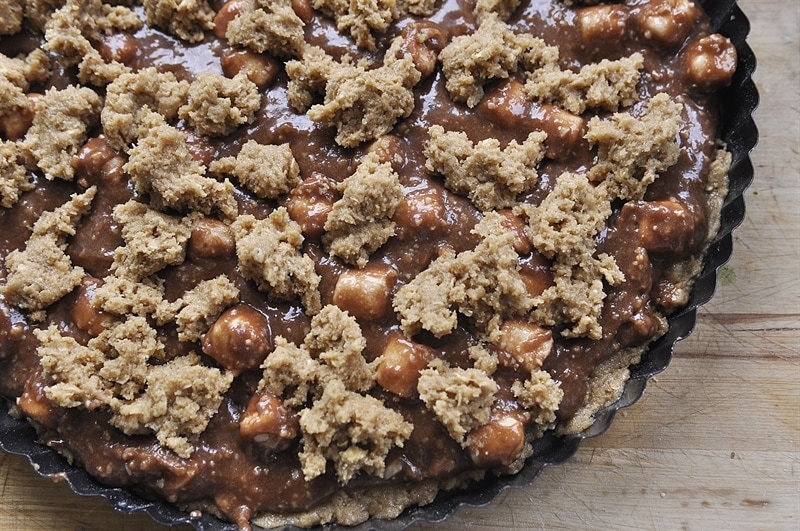 Let it bake for about 40-45 minutes at 325 degrees F.  About five minutes before you pull it out add the remaining marshmallows and chocolate chip pieces and bake until the marshmallows begin to turn golden brown – about 5 minutes.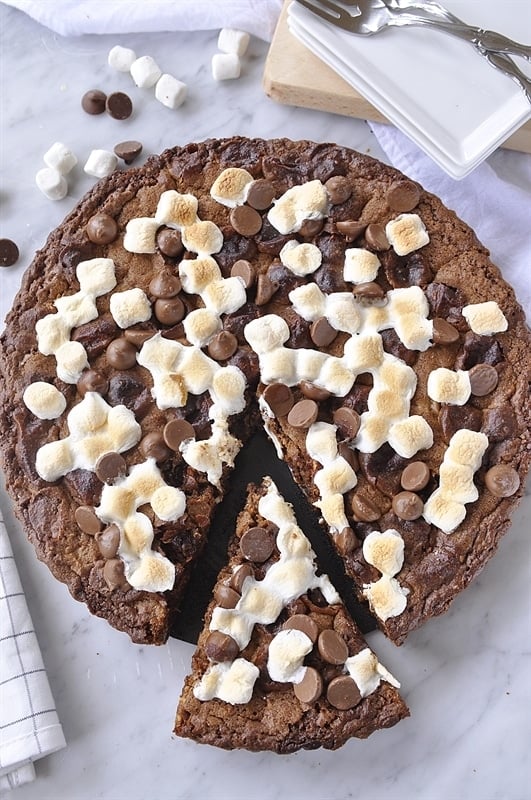 Let it cool for about 10 minutes and then gently loosen it with a knife around the edges from the pan.  Cool completely and serve, or serve while it is still warm the way I did.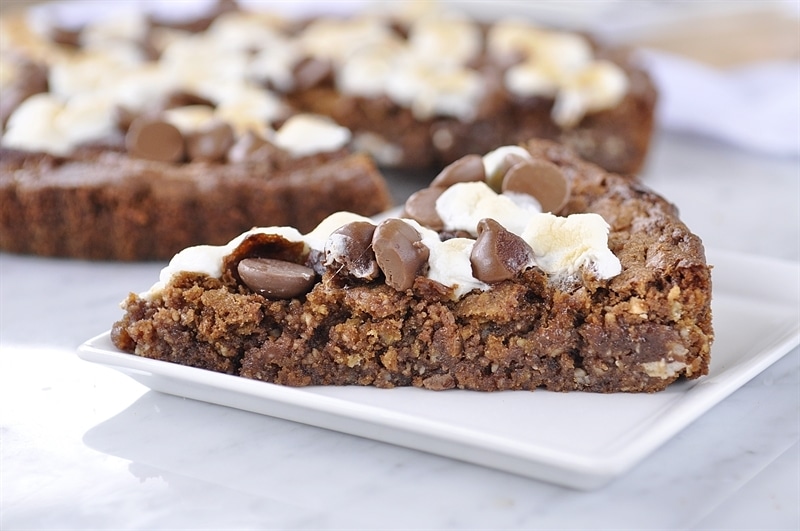 The tart has a wonderful chewy consistency thanks to the almonds and the graham cracker crust and the toasted marshmallows on top make it taste just like a s'mores!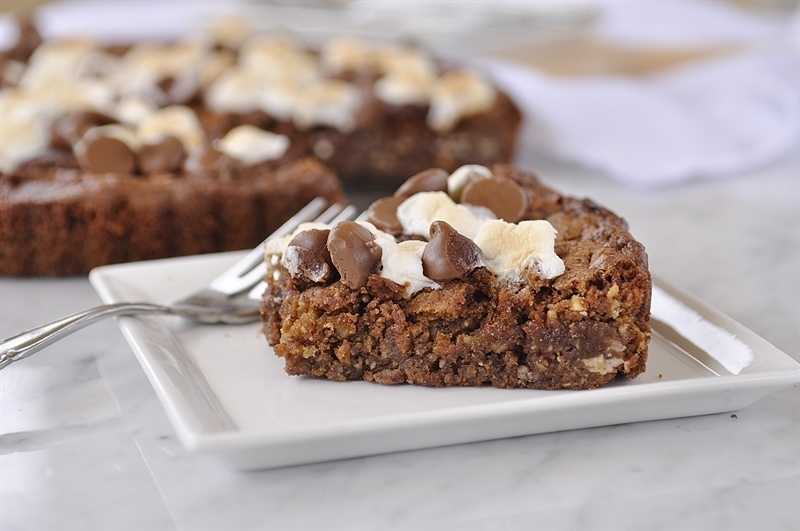 For other yummy s'mores deseserts try these:
[wprm-recipe id="52223"]