A nacho bar is a quick and easy way to feed a crowd. Prepare all the ingredients ahead of time and then let your guests assemble their favorite combinations.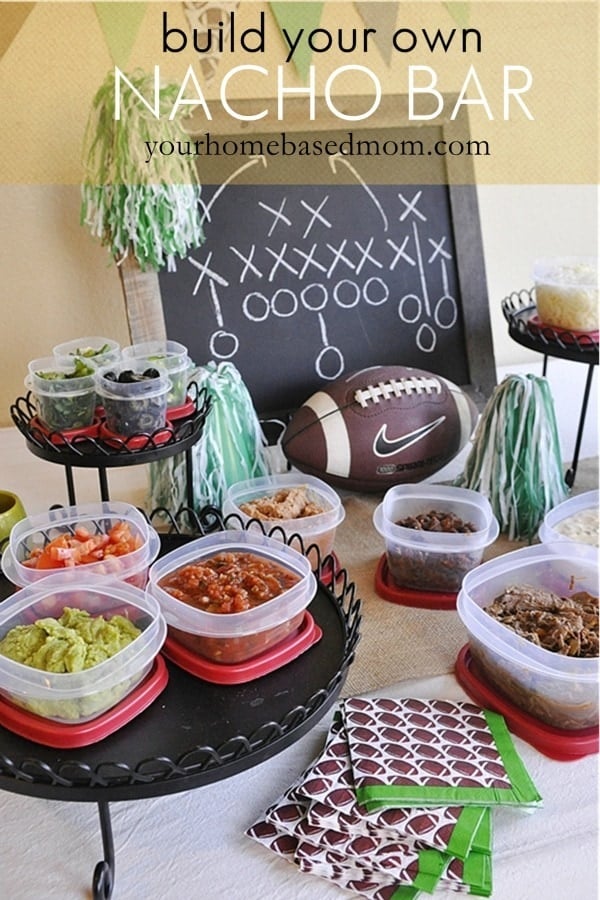 Nacho Bar Party
One of my favorite ways to do food at a party is to allow my guests to assemble their food themselves and a Nacho Bar is the perfect thing.
All the ingredients are prepared ahead of time and then just set out in containers right before party time. A Nacho Bar works great not only for a game day party but for any kind of party!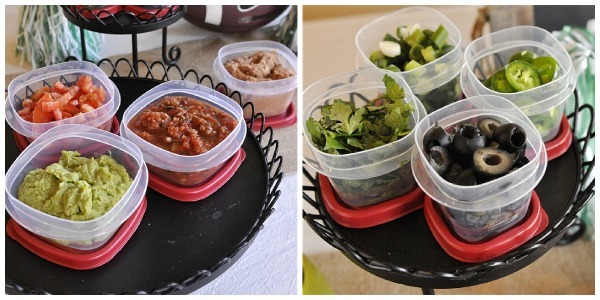 I served everything in these storage containers and it made it so easy.  I could prep everything ahead of time and then just keep it in the refrigerator until the party was ready to start.  Those things that needed to be heated up could be popped in the microwave right in their containers. If there were any leftovers, I just put the lid back on and back it went into the fridge.

How to Make a Nacho Bar
Containers. For serving nachos, I used aluminum pie tins from the Dollar Store as our plates.  They go right into the oven under the broiler.  You may want to provide a plate to put it on when it comes out of the oven but it really wasn't that hot when it came out.  Just leave it in long enough for the cheese to melt.
Nacho Topping ideas
Green Onions
Black Olives
Jalapenos
Tomatoes
Cheese. Cheddar, Monterey Jack, Cotija
Chili Con Queso
How to Make Nachos
Add chips to bottom of pan or plate.
Add meat and other desired toppings
Sprinkle with cheese
Place under broiler until cheese is melted.
Top with salsa, guacamole, queso and green onions.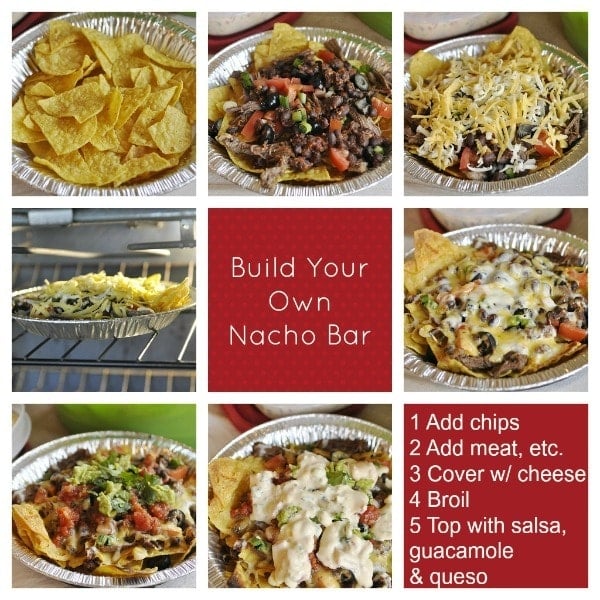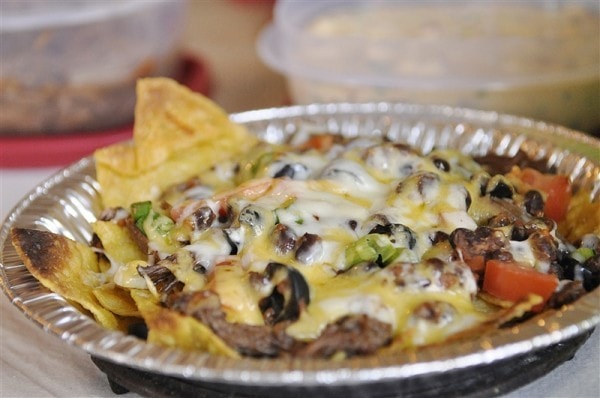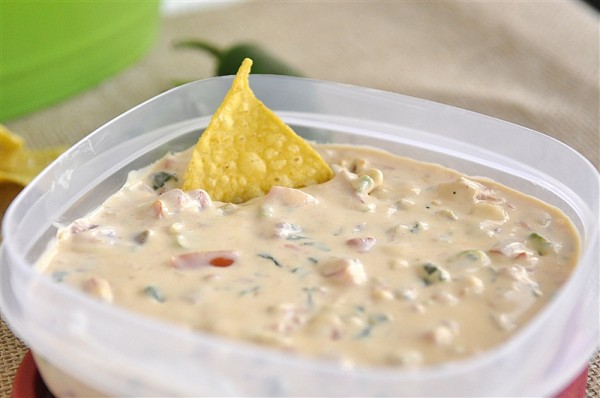 Then garnish away with guacamole, salsa or my personal favorite Queso dip. I love this on nachos or just as a dip for chips. It is the perfect addition to any football viewing party!
After the party was all over it was so easy to just pop the lids on everything and put them back in the refrigerator – leftovers for the next day! 
Love a party that is fun for everyone and easy on the hostess!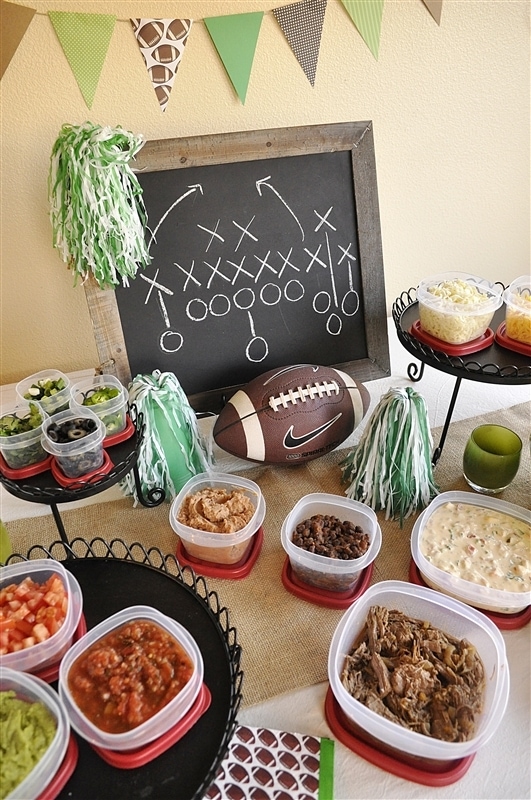 Other favorite dips for game day watching:
For all my other favorite kitchen products and tools visit my Amazon Store.
Did you know I wrote a cookbook?  Check out the Holiday Slow Cooker Cookbook for 100 delicious recipes.
Be sure and follow  me over on You Tube for weekly cooking demos.
Chili Con Queso Dip Recipe
Chili Con Queso Dip
Ingredients
1/2 lb. Velveeta Cheese
8 oz. cream cheese
1 10 oz. can Rotel Tomatoes
1 4 oz. can of green chilies
2-3 fresh tomatoes chopped
4 green onions chopped
1-4 jalapeno peppers chopped (to taste)
2-3 fresh garlic cloves minced
1/2 bunch cilantro chopped
Instructions
Melt cheese together in a container in the microwave

Stir in other ingredients

Serve warm