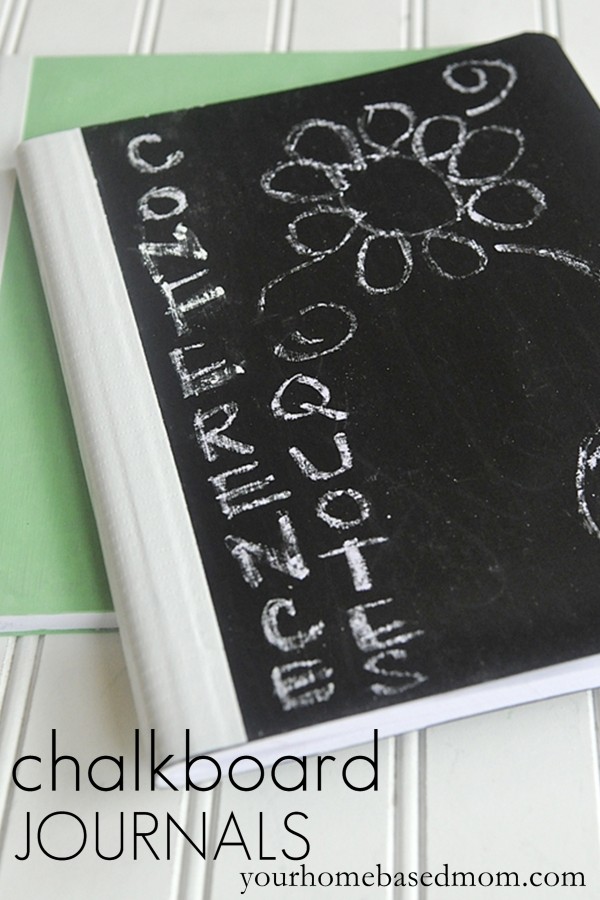 Yesterday was my Activity Day Girl meeting.  Since it was just a few days before our church's General Conference we wanted to do something that would help the girls as they listened to conference.  We made journals for them to take notes in. But it's not just a journal, it's a chalkboard too!
I used the school composition books that you can pick up at the Dollar Store.  I also purchased Martha Stewart Chalkboard paint at Michaels.  They carried it in 3 colors, black, green and gray.  I opted for black and green.  I also picked up some sponge brushes while I was there.
We opened the notebooks up and put some paper between the cover and pages to hopefully stop the paint from getting all over the pages.  It worked for some of the girls but a few were rather heavy handed with the paint and some of the paint got on the pages but they didn't seem to mind.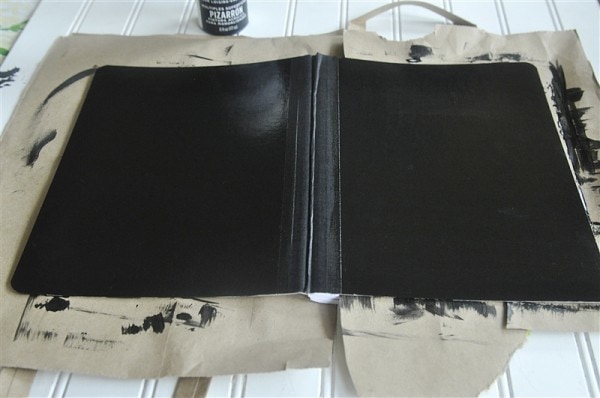 I took 2-3 coats of the black paint depending on how heavy handed the girls were and the green took 3-4.  Since we only had an hour to complete our project we used blow dryers to dry the paint between coats.
After the paint was dry they had to "season" their chalkboard by covering both sides with chalk.  Using a piece of chalk that is flattened on one side works the best so there is even coverage.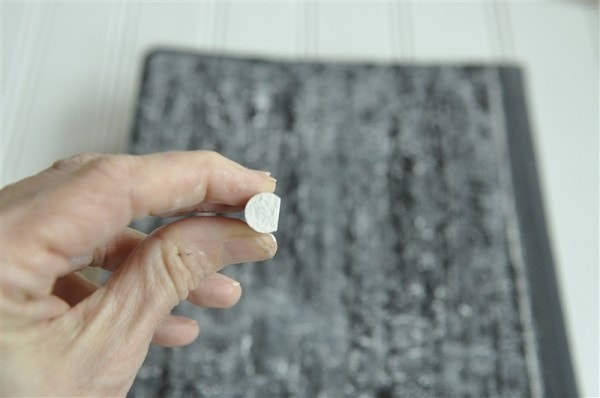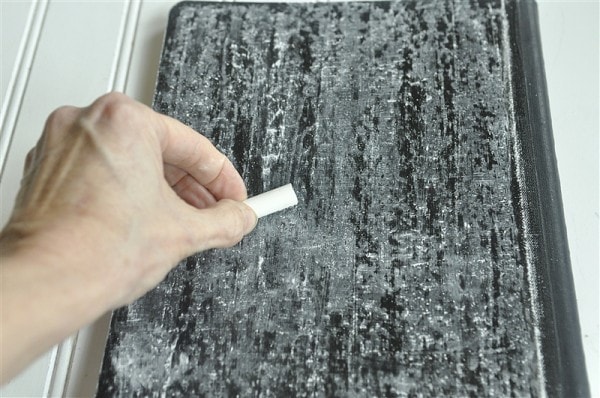 After you covered the surface with chalk use a paper towel or a soft cloth to rub off the chalk.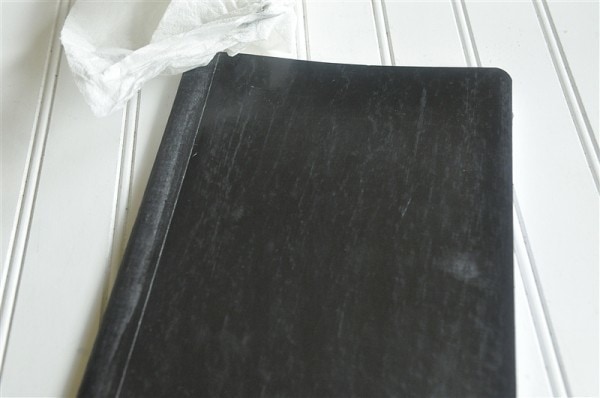 Seasoning the chalkboard makes is so that it erases easier and what you write on the chalkboard doesn't leave a "ghost."
We then covered the spine with white duct tape for a little color contrast and because then you don't have to be careful when you are painting not to get any paint on the spine covering.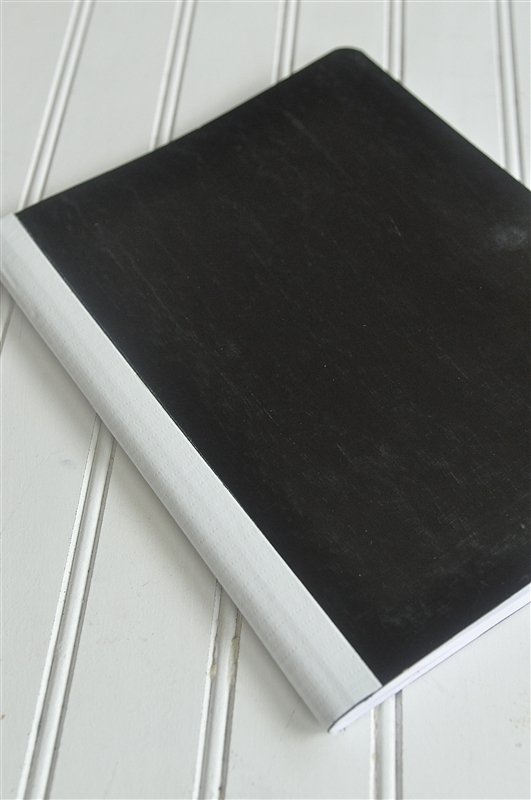 To help the girls with their note taking during the conference sessions I printed off pictures of the Quorum of the Twelve and the First Presidency.  I then laminated them and the girls cut them out and taped them to their pages.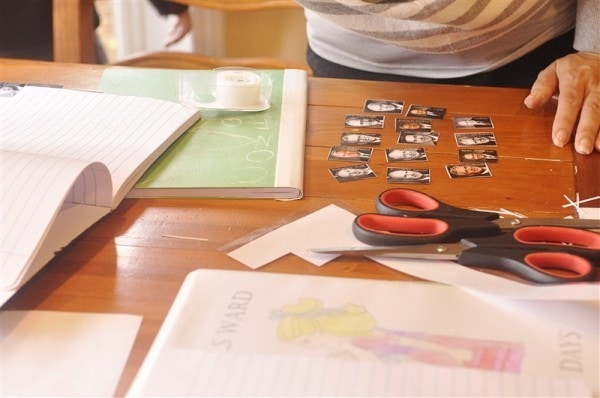 I had them lay the pictures out in order of the First Presidency and then order of seniority in the Quorum.  It was good practice for them!  They then taped them to the pages.  We left about four pages between each picture to give them plenty of room for note taking.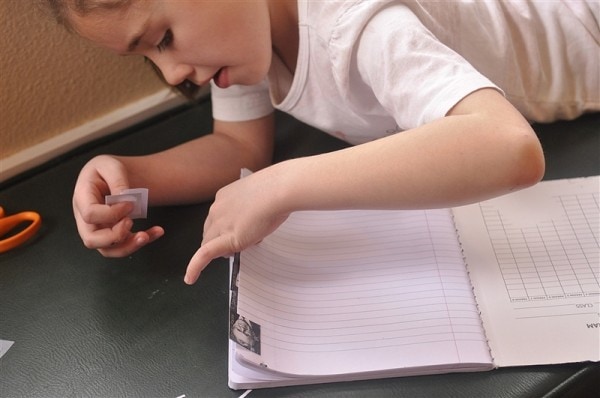 We staggered them going down the page so that the  names were visible.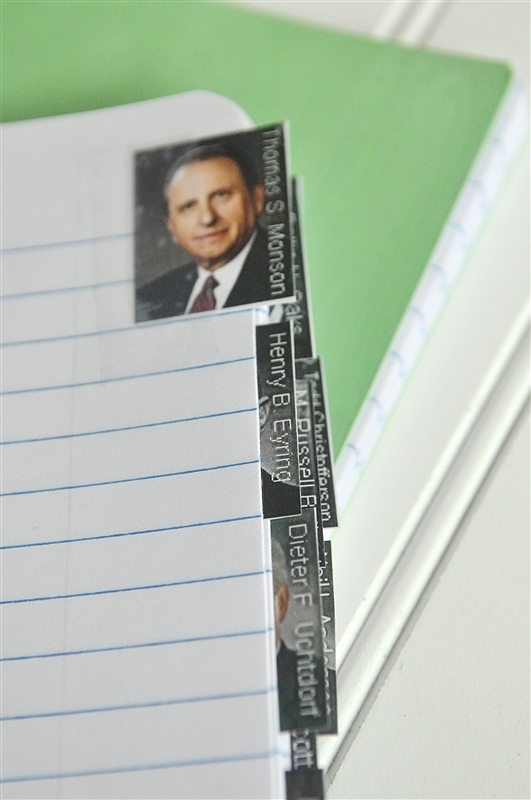 With the help from the leaders the girls were able to finish painting their journals and taping in the tabs in our hour meeting.  I sent them each home with a piece of chalk so they could decorate the cover of their notebook!
Click here to download the labels
Apostle Pictures – Updated 2016
Other Fun Activity Day Ideas:
Broom Hockey and Ice Cream Party
Pom Pom Book Marks and Book Review
Valentine's Day Hot Chocolate Bar
Enjoy!
Leigh Anne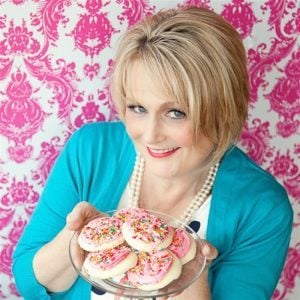 You can also visit me on Facebook, Pinterest, Twitter or Instagram.
For a list of where I Link Up each week go here.
Get my Weekly Menu Plan for FREE!
Receive my FREE "What's for Dinner?" Meal Planning Course, a copy of my FREE ebook that includes my most popular recipes and my FREE weekly Meal Plan.