Caramel Corn Cookies are a fun twist on a favorite cookie. The caramel corn adds flavor and a fun texture to the cookie.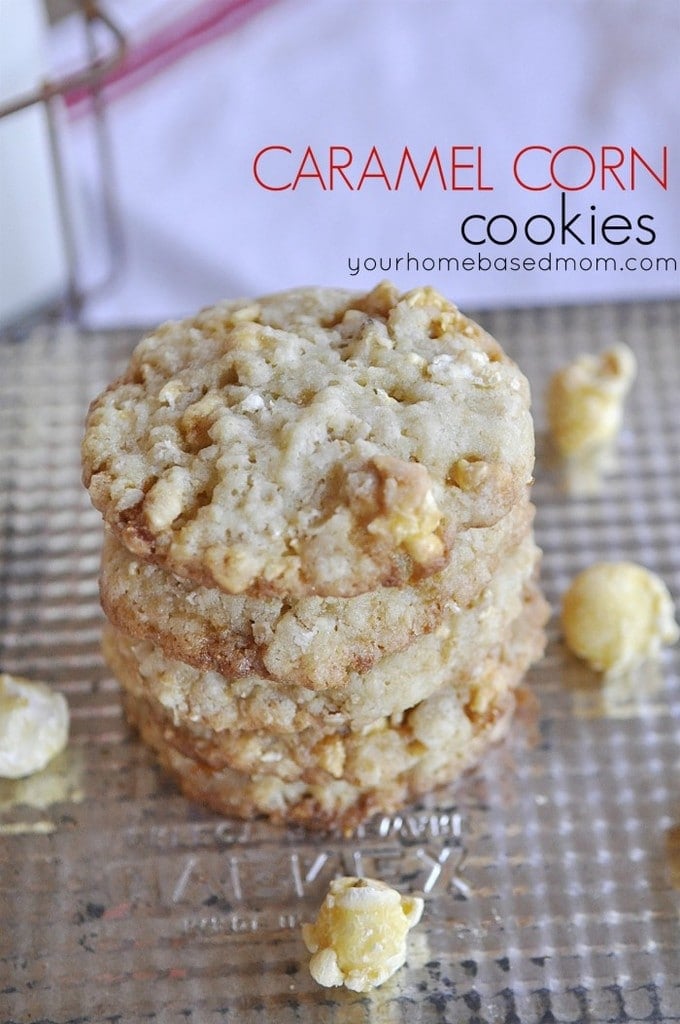 We love cookies at our house and we love caramel corn so why not combine the two!  What's  not to love about a caramel corn cookie?  We have a little bit of a caramel corn theme going on the blog here this week.  Did you see my Caramel Corn Sundae from Monday??
I am a big fan of adding fun things into my cookies to give it texture and flavor.  Who would have thought that adding caramel corn into your cookie would work?  But it does!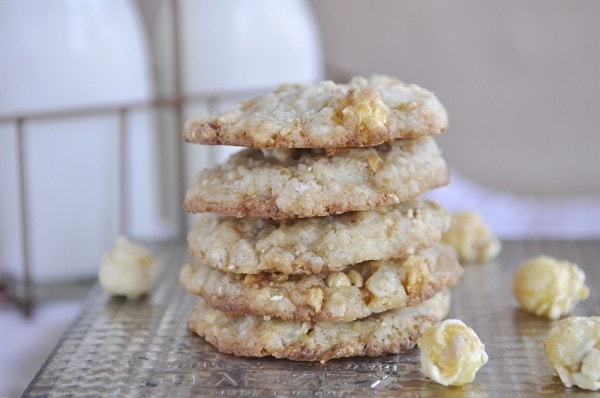 There are several things I love about this cookie.  The caramel corn doesn't give the cookie a lot of flavor but it gives it a very fun texture.  The great flavor in this cookie comes from the almond extract.  I am a huge fan of almond.  If you aren't just substitute vanilla extract instead.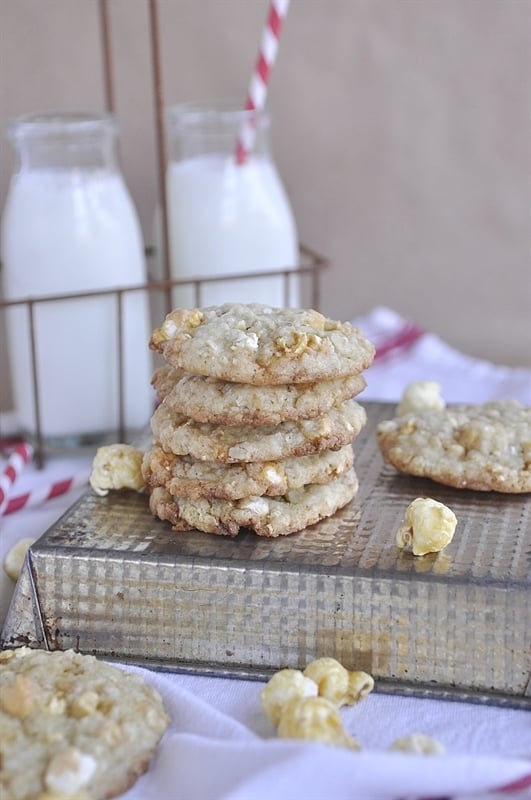 I purchased caramel corn at Trader Joes but the cookie would probably be even better if you made your own caramel corn.  Our favorite caramel corn recipe can be found here.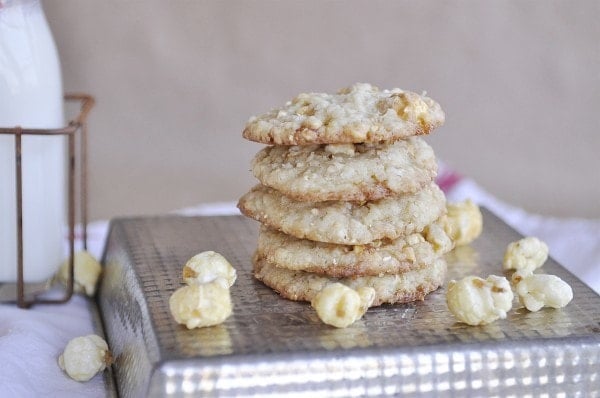 This recipe was first shared at 30 Handmade Days.
For other yummy cookies recipes check out these:
Chocolate Chip Nutella  Cookies – Triple Chocolate Chip Malted Cookies with Sea Salt – The BEST Peanut Butter Chocolate Chip Cookie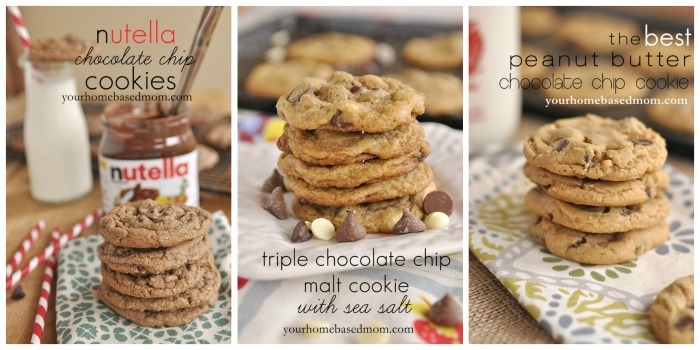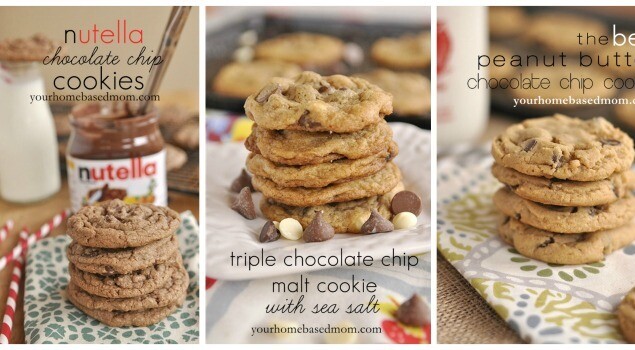 Caramel Corn Cookies
Ingredients
1/2 C sugar
1/2 C butter
1 C caramel corn chopped
1 egg
1/2 tsp almond extract
3/4 C all purpose flour
1/2 tsp baking powder
1/2 tsp baking soda
1/2 C quick cooking oats
Instructions
Preheat oven to 350 degrees.

Line 2 cookie sheets with parchment paper.

In a bowl beat sugar and butter until light and fluffy.

Add in 1/3 C chopped caramel corn and egg.

Mix with a spoon, not your mixer (or the caramel corn will be broken down too much)

Add in extract. flour, baking powder, baking soda and the remaining 2/3 C caramel corn.

Stir in oats.

Form into balls and bake for 10-12 minutes or until golden brown around edges.
Recipe adapted from Food Network Magazine