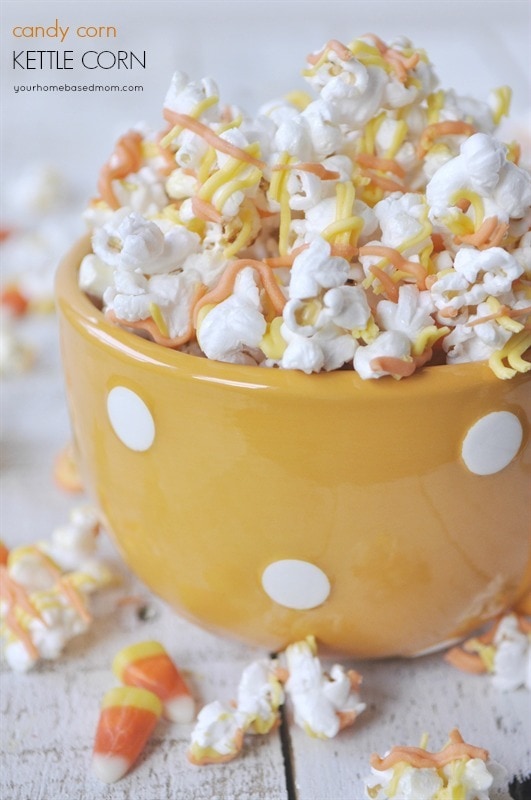 One of my favorite smells at the local Farmer's Market or fair is the smell of Kettle Corn being made.  I simply can't resist it!
Since the Farmer's market or fair aren't always open or available when my craving for Kettle Corn hits I simply make a batch at home.  It is so easy.  Given my obsession with candy corn I decided to dress up my kettle corn with a candy corn version.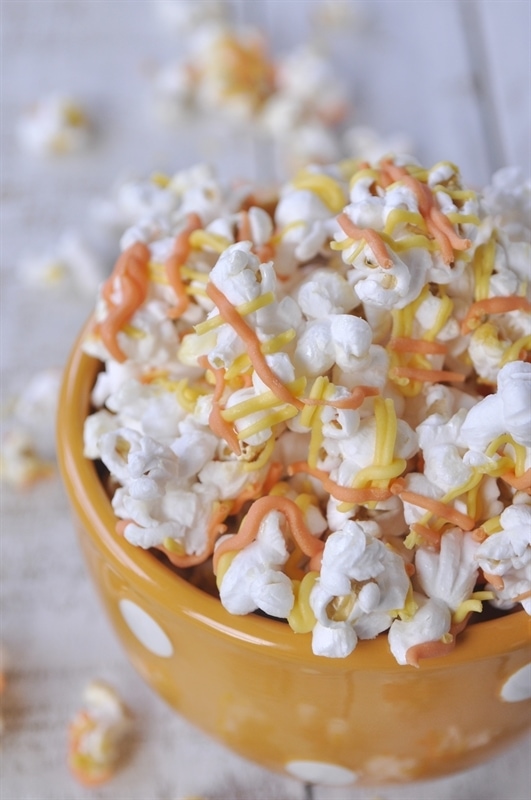 You are going to make your kettle corn the old fashion way.  On top of the stove in a pot!  I use my Whirly Pop!  But you an also use a heavier pot with a lid.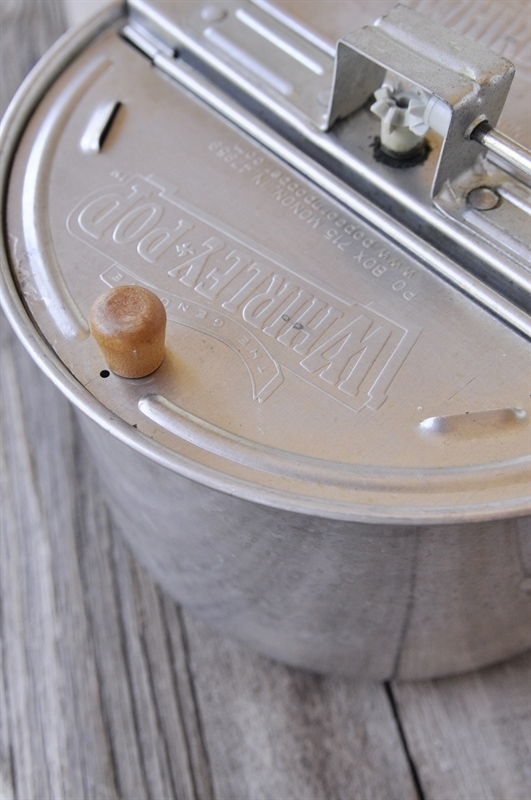 The recipe calls for a 1/4 C vegetable oil, 1/4 C sugar and 1/2 C popcorn.  I always do the popcorn test.  It is the way we always  made popcorn growing up.  I put the oil in the pan and one kernel of corn.  Heat up the oil and when that one kernel pops the oils ready for you to put the rest of the popcorn in.  And with kettlecorn you add in the sugar then.
Then, if you are using a Whirly Pop start turning the handle.  If you are using a regular pan, start shaking.  You want to keep the oil,popcorn, sugar mixture moving or else it will burn.  Shake or turn until your corn stops popping.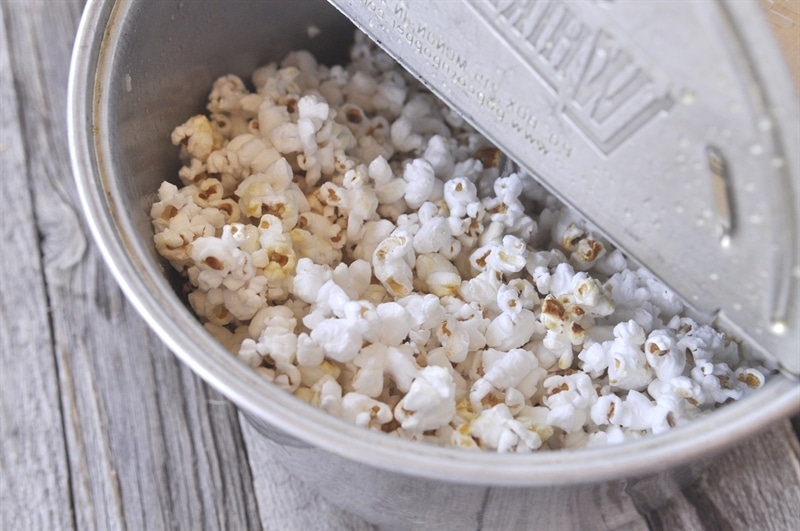 If you are going to eat it plain it is ready!  But if you want to dress is up a bit spread the kettle corn out in a single layer on a large baking sheet.  I used Wilton Melts in orange and yellow and melted them in the microwave.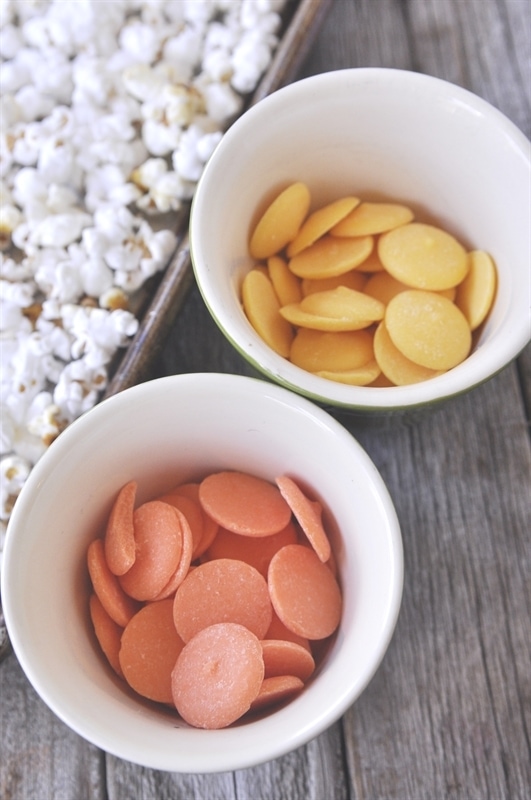 Once melted, if the chocolate doesn't seem smooth and thin enough to drizzle just add in a little vegetable oil to thin it out a bit.  I then put the melted chocolate into a freezer zip loc bag.  You want to use a freezer bag as a regular storage bag is too thin and it will be too hot in your hand.  Just clip off a bit of one of the bottom corners.  Then drizzle away.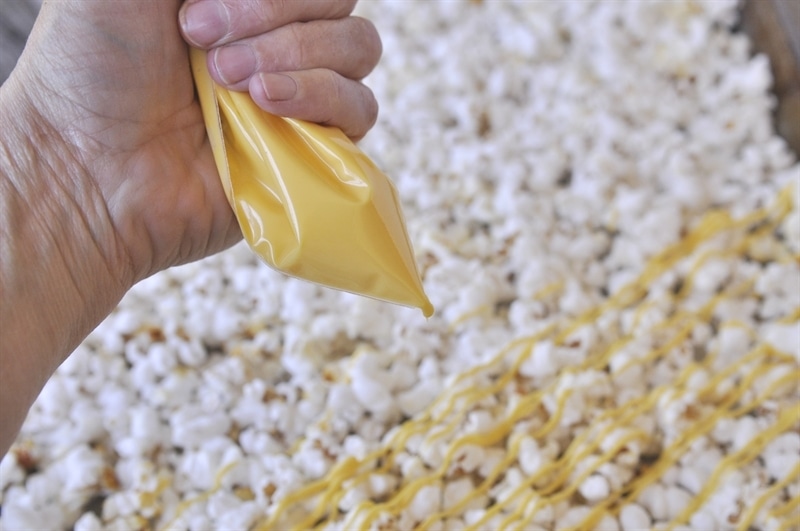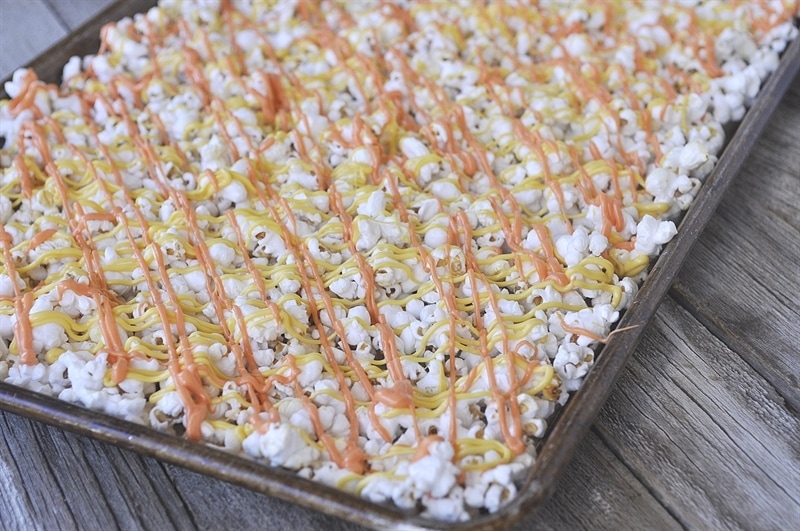 Let the chocolate set up. And then enjoy!!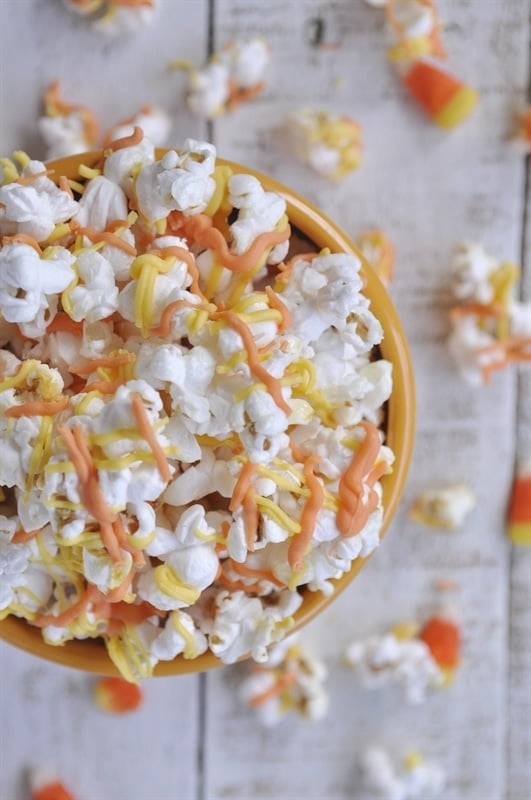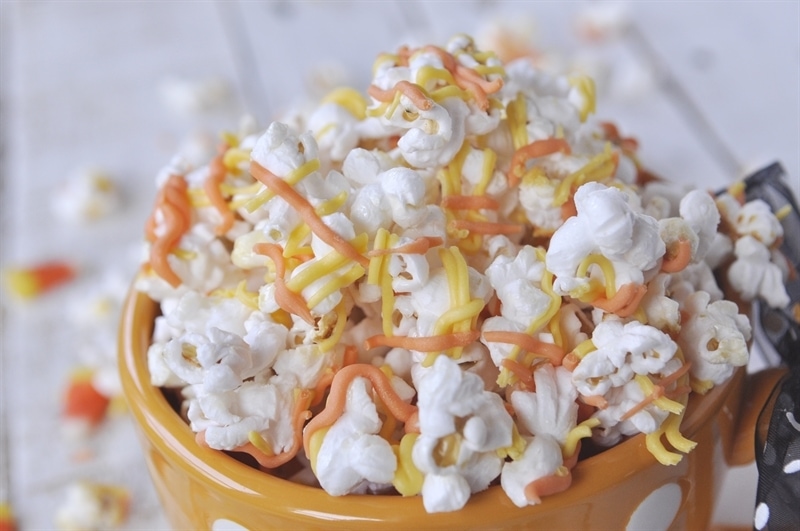 For other candy corn treats try these:
Candy Corn Sugar Cookies – Candy Corn Cake – Candy Corn Cookie Bark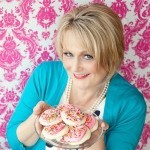 Hi – I'm Leigh Anne! I have been a homebased mom for 30 years since my first baby boy was born! I love working with women and helping to inspire them to achieve their goals and dreams while still maintaining motherhood and family as their number one priority. I blog about everything I enjoy – creating treats and meals in my kitchen, spending time in my garden, entertaining and party planning, reading, self improvement and tips and ideas on style and fashion.