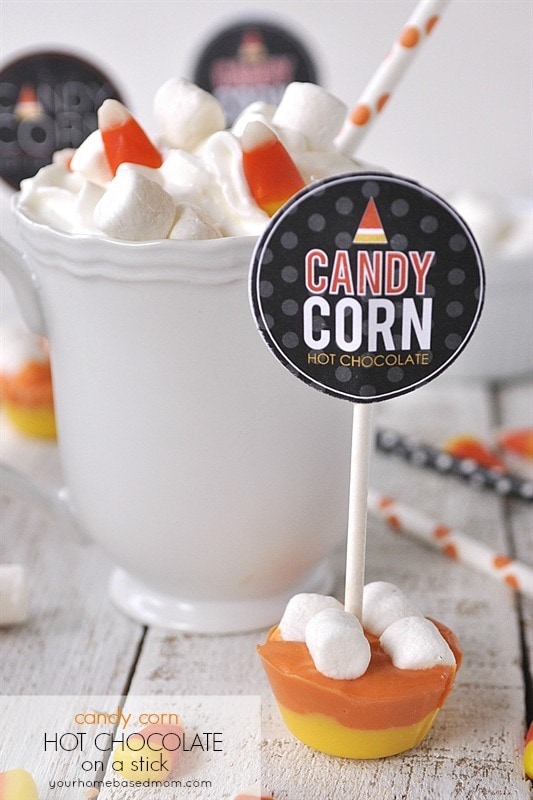 So it is that time of year.  Candy Corn time!  It seems like everywhere you look on Pinterest someone has made their version of candy corn something.  I know I've done my fair share of candy corn  treats.  I couldn't let candy corn season go buy this year without another one.  How about some candy corn hot chocolate on a stick!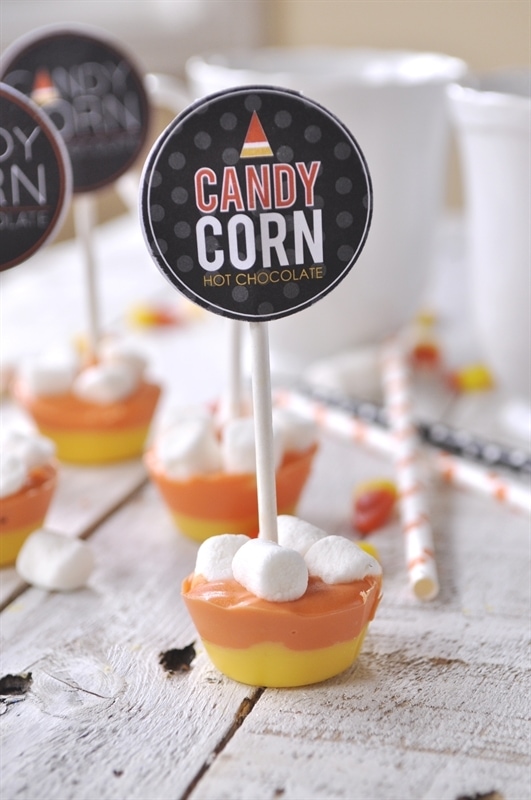 How cute is this!  The best part is, it tastes yummy too.  I had a little too much fun photographing these cute little things so excuse the photo overload in this post.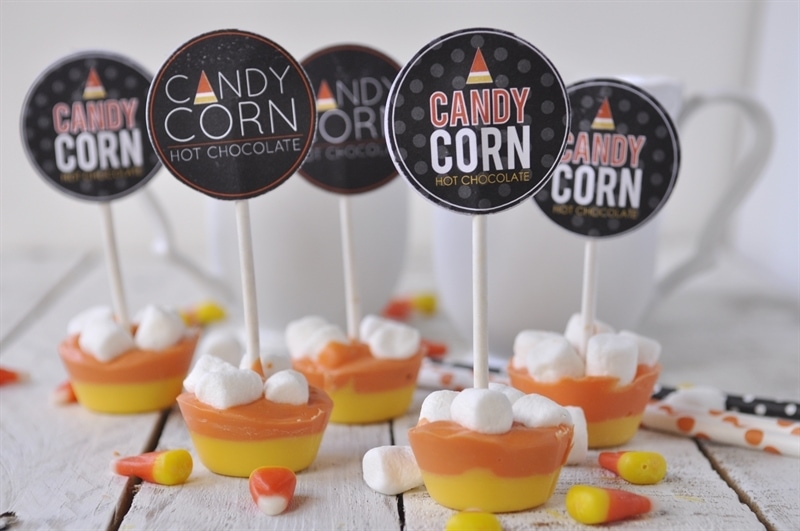 To create these cute little darlings I used the Wilton Melts in yellow and orange and my mini  muffin tin.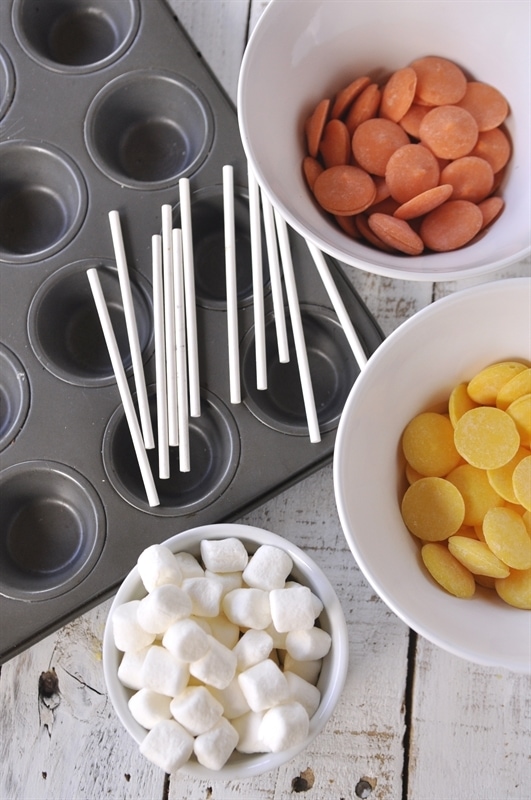 I melted the yellow first, just in a glass container in the microwave.  If it seems a little too thick to work with add a touch of vegetable oil to thin it out.  Fill the muffin tin about half full with yellow chocolate.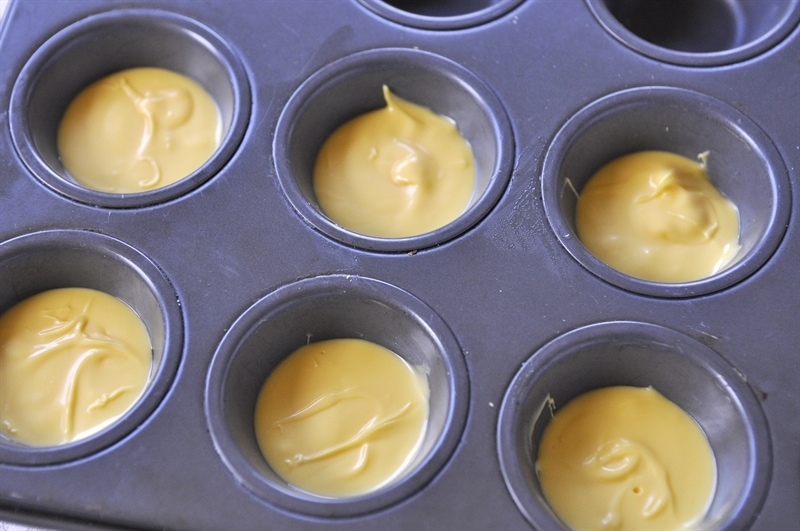 Tap the muffin tin on the counter top to get the chocolate to smooth and level out.  Let it sit for 5-10 minutes to set up slightly.  Don't let it harden all the way.  Then melt the orange chocolate and fill to the top.  Insert a lollipop stick and top with some mini marshmallows.  Then allow to harden.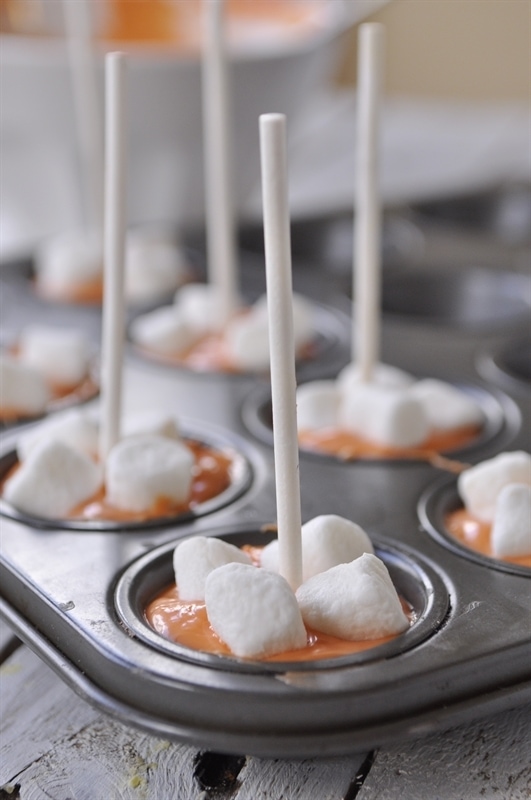 Once they have harden they should come right out of the tin by gently pulling on the lollipop stick.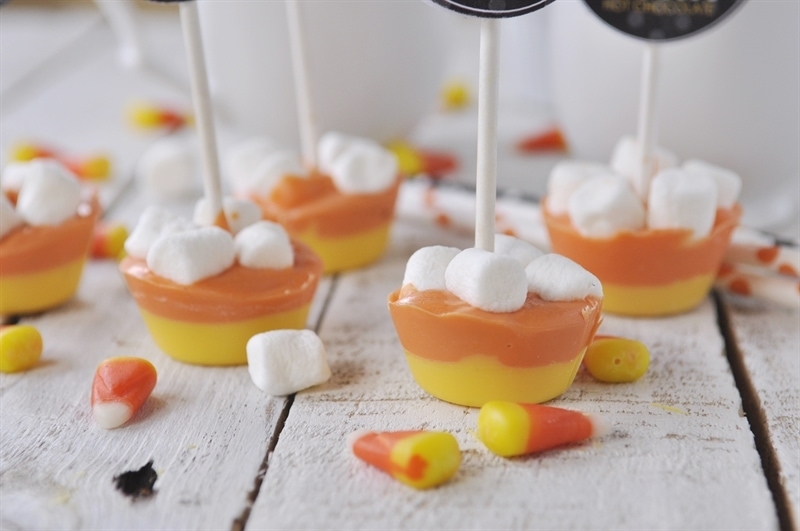 To make them even cuter I asked Kiki one of my favorite  designers of Kiki & Company to make a tag for them.  Be sure and check out her site and all her beautiful work.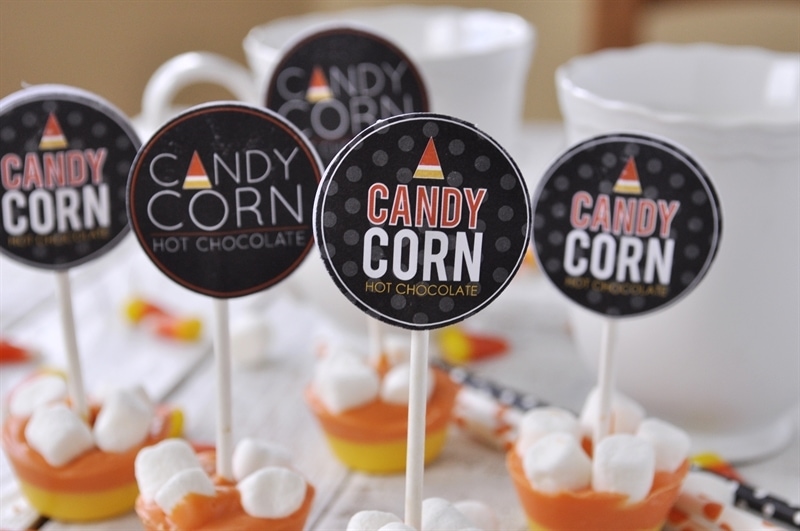 The back of the tags lets people know what they need to do with the candy corn hot chocolate on a stick – just add hot milk!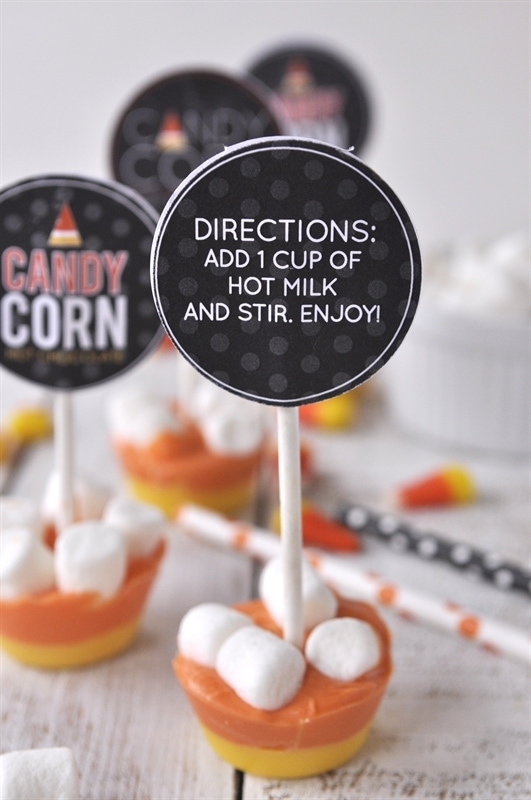 Heat up a cup of milk and then add your hot chocolate on a stick.  Just stir in around until it melts.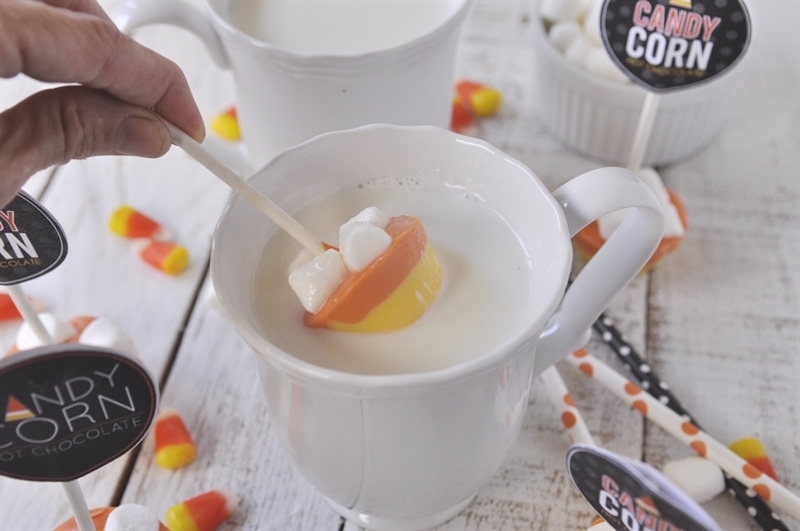 Then of course you need to top it with some whipped cream, a few more marshmallows and some candy corn!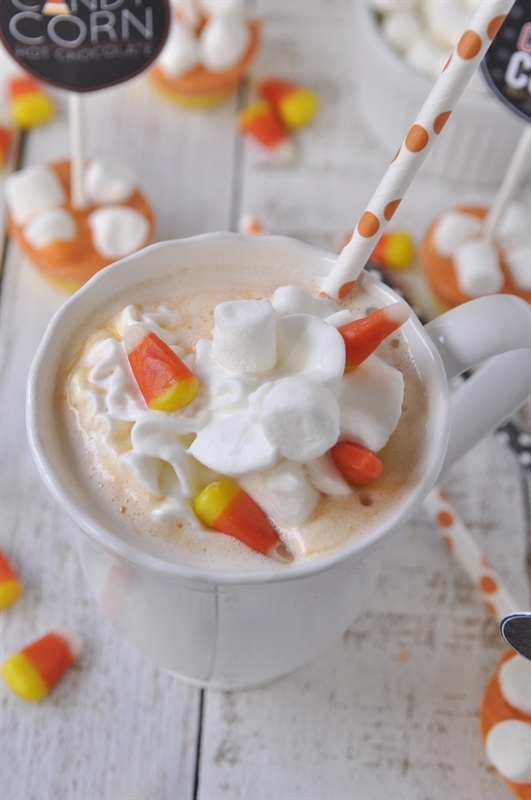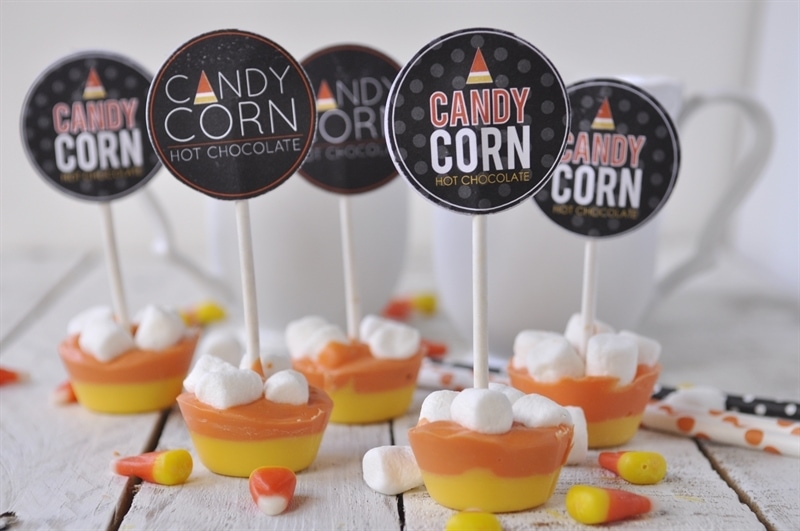 These would make such a fun little gift for neighbors, teachers or even trick or treaters.  I just wrapped mine up in a small plastic bag I bought at Michaels and tied it up with some baker's twine.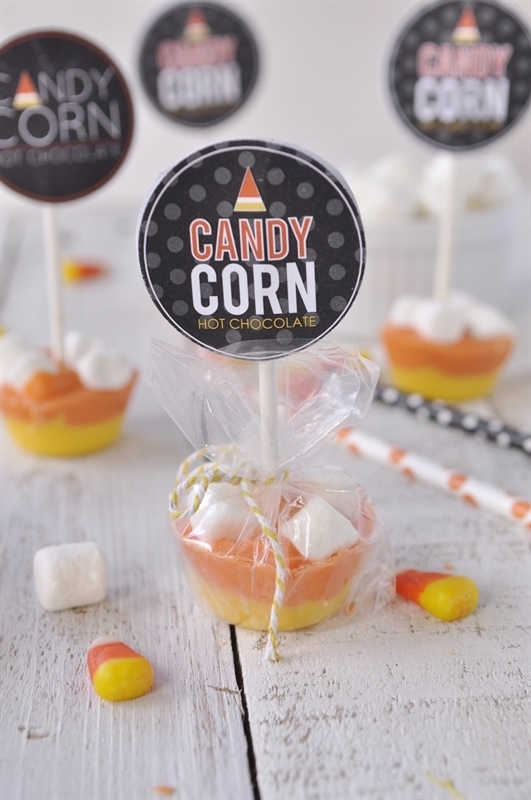 You can download the cute little tag made by Kiki & Company .
Click here to download candy corn hot chocolate tag