Make your own cake bunting in minutes with these easy to follow directions. Dress up any cake for any occasion.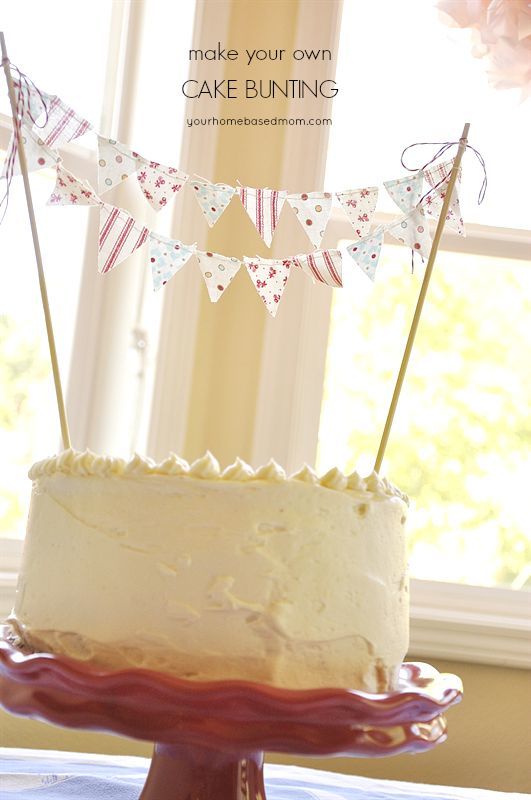 A week or so ago my friend Meg sent me a picture of a darling cake bunting.  I immediately fell in love and knew I needed to have one.
It just so happened that Tessa and I were planning a birthday party for one of her friends so I had the perfect opportunity to make my first cake bunting.
You may be wondering, "O.K. Leigh Anne, what is a cake bunting?"
Well – this is a cake bunting!
Isn't it cute!
It's a minature little pendant/banner and I love it!
I have never been much of a cake decorator.  Taking a cake decorating class is on my future to do list but for now I think I will be decorating all my cakes with cake buntings!
Here it is on the birthday table (more fun details on the birthday party coming soon)…
I am just totally in love with the whole idea.  So my daughter told me I was turning into one of those people who makes clothes for mice…said it had to do with some movie about the Schmucks or something?????  Guess I'll have to go see the movie.
Anyway, I had so much fun making this cake bunting for Katy Jo's birthday cake I had to make a few more so I dug out my fabric scraps and made this one.
Love the fun little vintage prints I used.
I love the color combo of the red, white and light blue….
Original cake bunting idea from Kika La Rue