I am one happy mama. I finally have all five of our kids home, safe under one roof. Nothing feels better!
Instead of a bunch of new recipes this week I am going to be sharing with you some of our favorite family traditions.  Some of them have been shared on the blog before but you get to see them again – some of them are updated versions.  So I hope you will enjoy following along with our holiday season this week.
We kicked it off with our Annual Cookie Baking Day which I shared on Saturday if you missed it.
This last Saturday was our annual Breakfast with Santa which is a party we host each year for our neighbors.  We started this tradition back in 2006.  For years when our children were little we took them downtown to what was then Meier & Frank to the Breakfast with Santa they held each year.  Eventually our kids got too big for Breakfast with Santa and Meier & Frank became Macy's but I wasn't quite ready to let go of the tradition so we started our neighborhood Breakfast with Santa.
Everyone must attend in their pajamas.  We serve pancakes with a selection of syrups and little sausages  along with fruit, juice and an egg dish.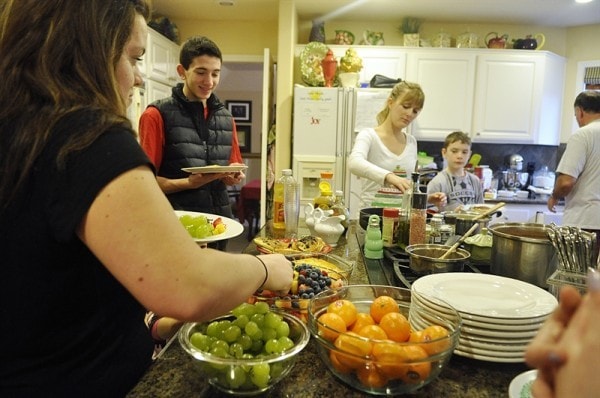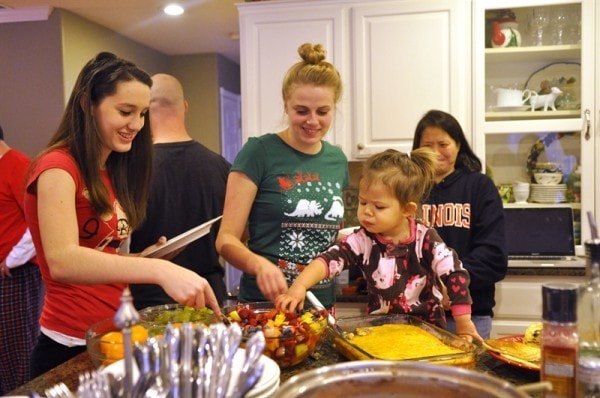 And the Hot Chocolate Bar made another appearance.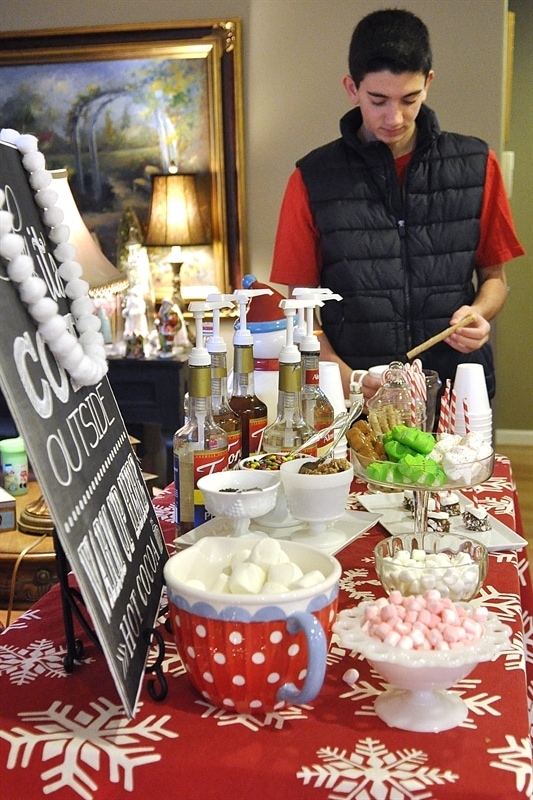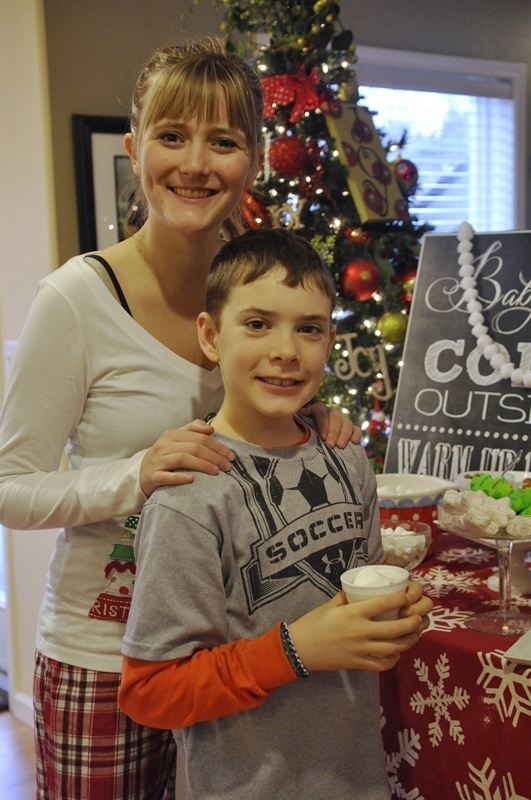 Of course the food is always good but the best part of this party is the people.  Most of our neighbors have been our neighbors for about 20 years so they are just like family to us.  We love inviting new neighbors too, especially when they have little ones!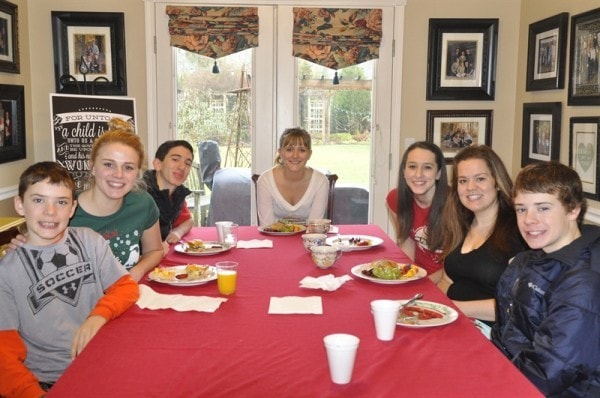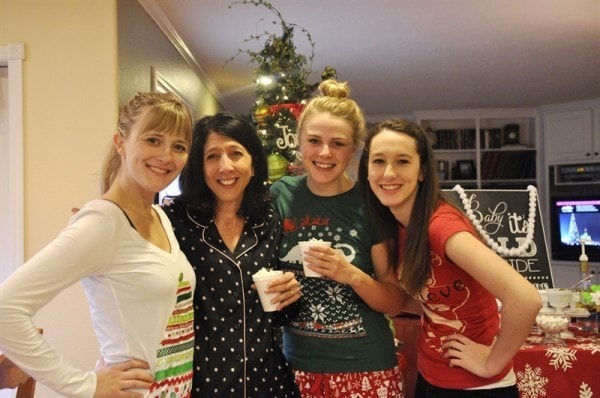 After breakfast we decorate gingerbread houses but t his year we went for gingerbread men and they were a big hit!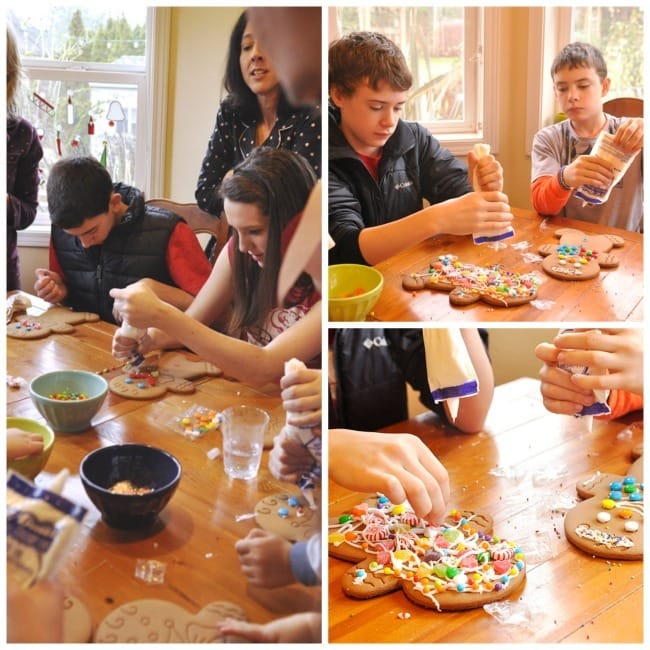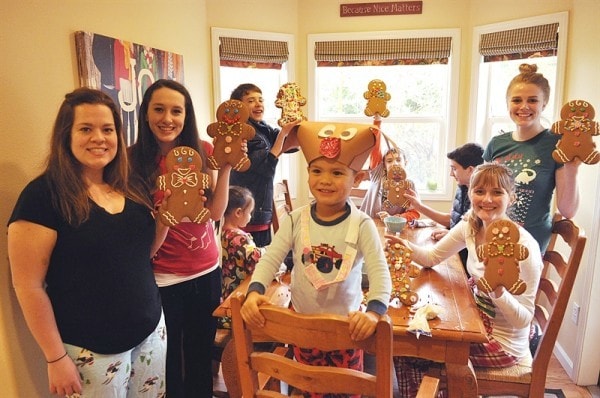 And then there is always a special visitor!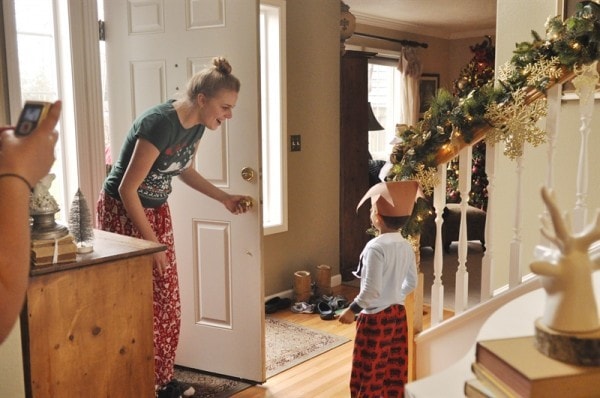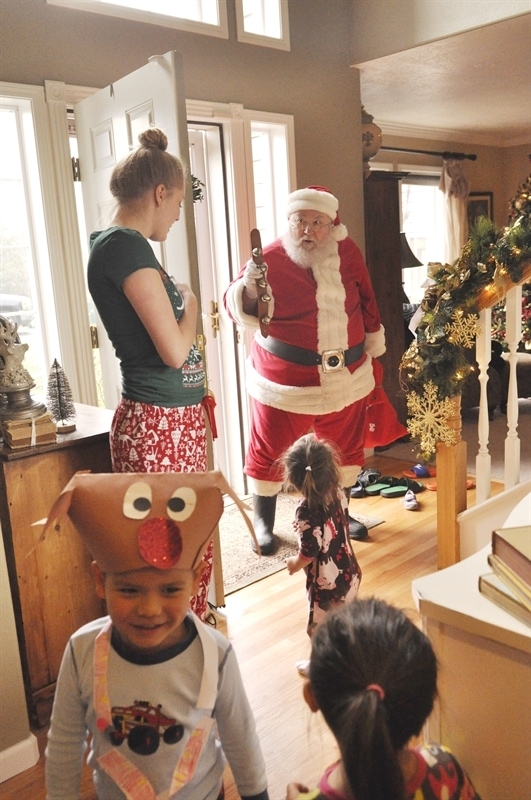 Nathan asked Santa for a pinecone!  So precious.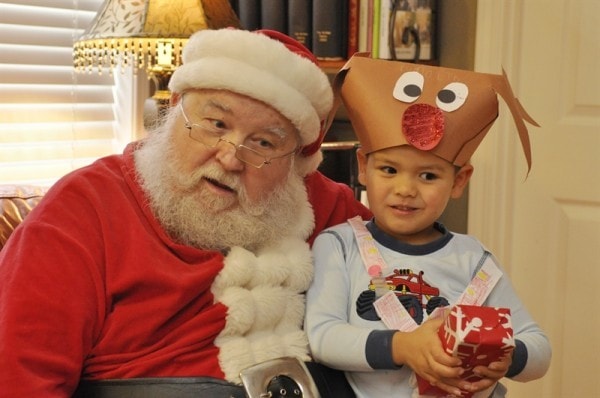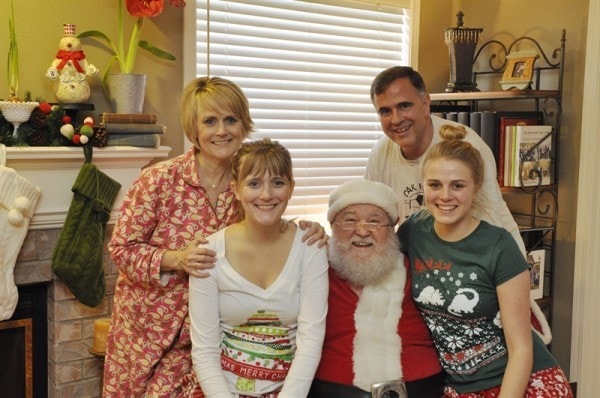 But like I said, the best people about this partyare the people!  Here are the cul de sac moms (minus one who is in China for two years!)  So grateful for these women.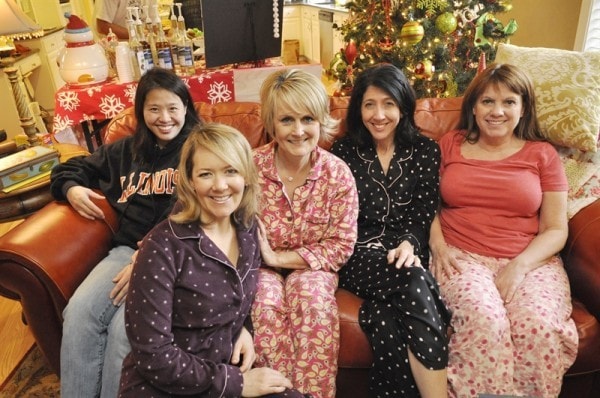 What is one of your favorite family holiday traditions?
Enjoy!
Leigh Anne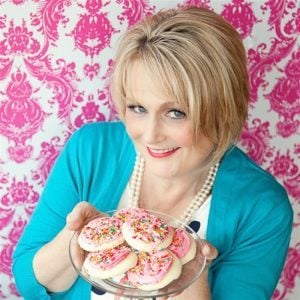 You can also visit me on Facebook, Pinterest, Twitter, Instagram
and Google+
For a list of where I Link Up each week go here