This last weekend I had the opportunity to attend Blogher Food 2012 in Seattle Washington thanks to Johnsonville  who sent me on this little trip.
I had never attended Blogher Food before so was excited to experience it for the first time.  I was prepared to be overwhelmed and to learn alot.
The conference was held at the beautiful Fairmont Hotel in downtown Seattle.  I had a beautiful room all to myself the first night until Jim and Tessa drove up for the weekend to join me.  There's nothing better than a soft, fluffy spa robe!

My first night there I attended a private party sponsored by Johnsonville and I was excited to meet two of my favorite bloggers.  In fact, they were two of the first blogs I ever visited.  Jenny from Picky Palate is so sweet and just as darling as can be!  She has some of the yummiest recipes on her site.  Be sure and pay her a visit if you haven't already.  The other blogger I was excited to meet was Amanda from Kevin and Amanda.  Amanda has lots of yummy recipes too and she has amazing photography!  Her photos from her recent trip to Italy are out of this world!!
Of course at a food blogger conference there is going to be a lot of amazing food.  In fact, the weekend was pretty much all about the food!!  The Fairmont did an amazing job with the presentation of all the meals.  I am totally loving the bagel holder!

The most intriguing presentation of the weekend was the DYI potato salad!  It took me a while to figure out what it was.  I also loved, loved, loved how they put the cones of candy into brown sugar!
We took advantage of being in Seattle and went to a Mariner's game, in fact my husband went to two.  One night with Tessa and the next night with me.  Jim and Tessa were lucky enough to be present for the history making game the Mariner's played against the Dodgers on Friday night.  I wasn't so lucky – the Mariners lost big time the night I was there.  I think I must be some kind of jinx or something as they always seem to lose when I am in attendance!  It wouldn't be a Mariner's game for me though without some Dippin' Dots.

It is also Wilkes family tradition that we enjoy dinner on the pier at Ivar's before we go to a Mariner's game.  Feeding the seagulls french fries is another tradition.  For some reason they weren't very hungry that night and Jim had to work hard to get one to eat out of his hand!
Of course there a couple of visits to Pike Place Market.  What would a visit to Seattle be without that.  My favorite things is all the flowers.  Two of my favorites were blooming – sweet peas and peonies
I paid a visit to my favorite French bakery at the market – Le Panier and picked up some macaroons.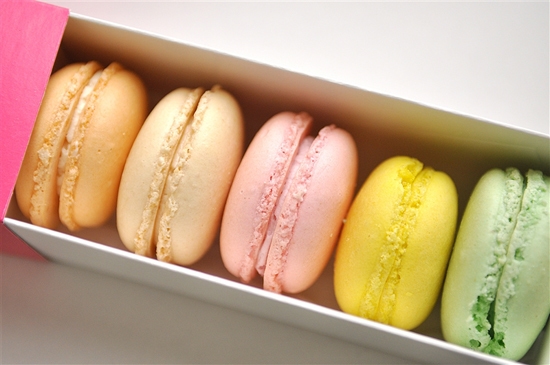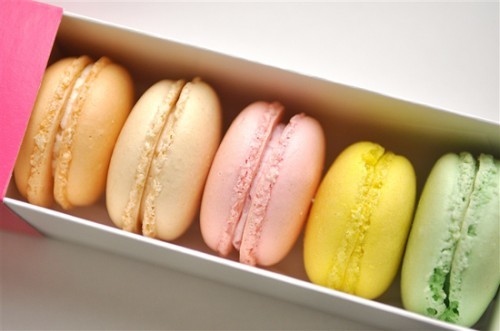 We had the chance to eat at a few of our other favorite Seattle places – CJ's for breakfast and their amazing french toast, dinner after the game at Wild Ginger and then some ice cream at Molly Moons.
It really was all about the food this weekend! We visited a lot of old favorites and checked out  a few new spots, once of which was Serious Pie.  There was a bit of a wait but it was totally worth it.  The pizza was delicious.  I hear they have a Serious Biscuit too which we will have to check out next time!
Before we left town we had to make a stop at another Seattle food landmark – Top Pot Doughnuts.  We bought a fun assortment of flavors but I think my favorite was the raspberry old fashioned!
We also did a ton of walking so I am hoping that is going to negate the extra calories I consumed this week!  Cross Fit here I come!!
In addition to all the eating, I did attend some great sessions where I learned a lot and am anxious to apply what I used to the blog.  Thanks to all the wonderful bloggers I met who took the time to talk with me and give me lots of great blogging tips!
Get my Weekly Menu Plan for FREE!
Receive my FREE "What's for Dinner?" Meal Planning Course, a copy of my FREE ebook that includes my most popular recipes and my FREE weekly Meal Plan.