Blackberry and Balsamic Pizza may be a slightly unusual combination but it is a delicious one!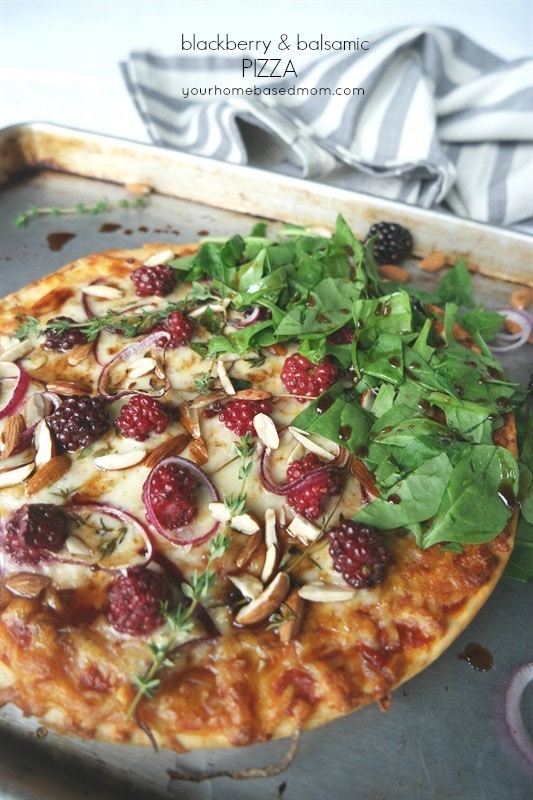 Thank you to Safeway and Albertsons for sponsoring this post. All opinions are my own.
Last week I was invited to Chicago by Albertsons and Safeways to learn more about their O
Organics® line of products.  I grew up just north of Chicago so it was fun to head back to the midwest and of course the first thing on my agenda was getting myself some Chicago style pizza!  Thanks to my friend Landeelu for going with me!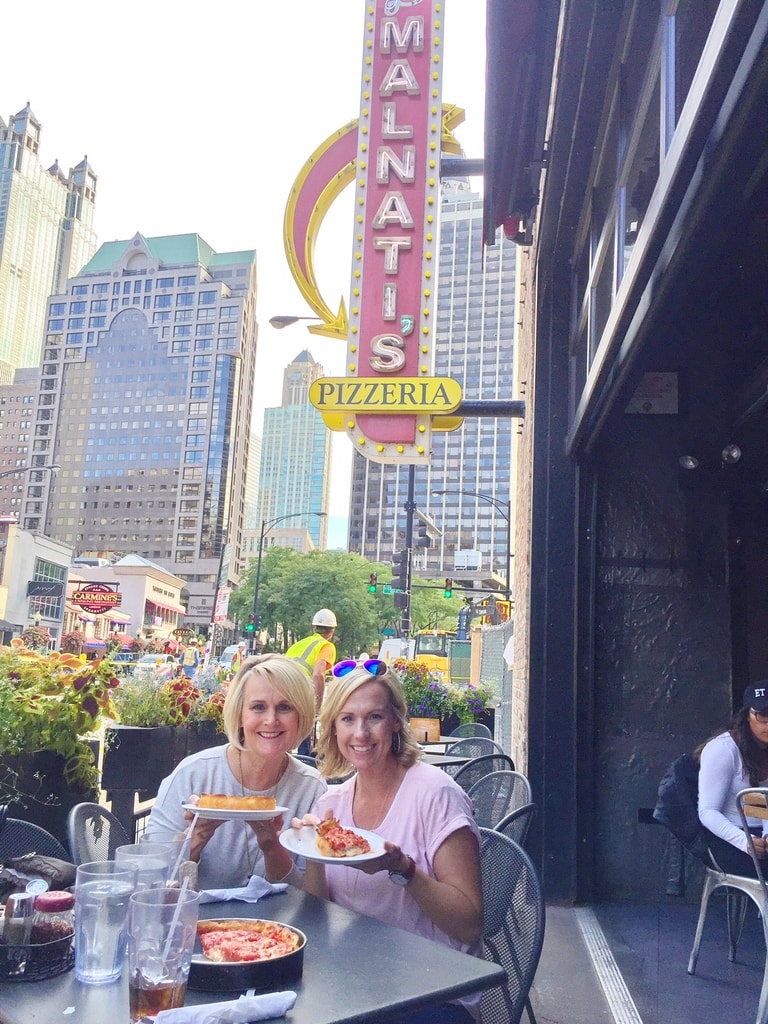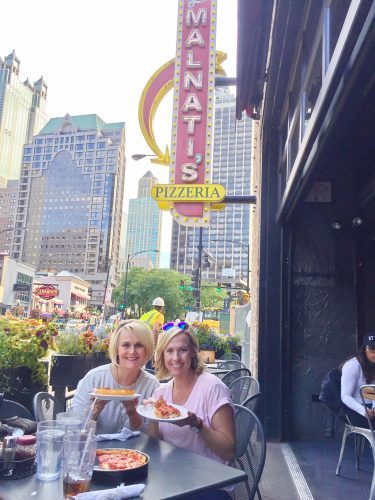 I was able to join with an awesome group of bloggers to learn all about the O Organics line, which is the biggest organic brand in the United States.    There are over 500 items in the line and their goal is to make organic products affordable for everyone with their products being 10-25 percent less than other organic products.  They will be adding more than 100 items to their line this year!  
I get my O Organics products at Safeway and Albertsons, but if you are outside of the Portland area, O Organics products are available at Albertsons Companies stores across the country, including ACME Markets, Vons, Jewel-Osco, Shaw's,  Tom Thumb, Randalls,  Pavilions and Star Market.
One of the best parts of the event was when they took us down to a big commercial kitchen.  The tables were covered with many of the products from the O Organic line and we were challenged to create a recipe with the ingredients of our choice.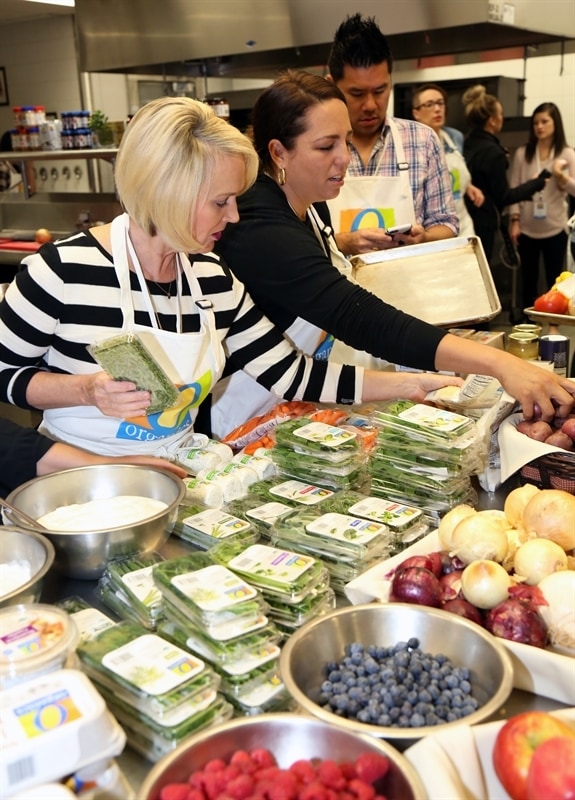 There were a lot of things to choose from!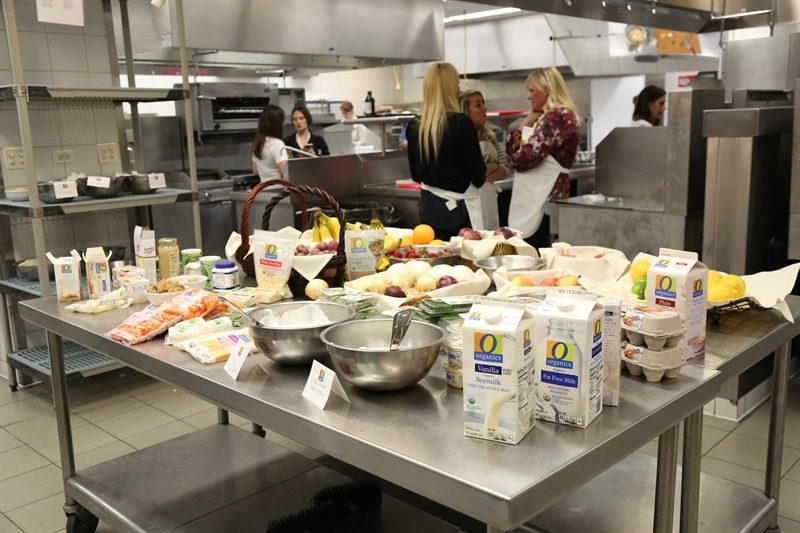 I think I must have had that Chicago style pizza on my mind when I was thinking of what to do because when I saw this O Organics Cheese Pizza I knew what I wanted to make!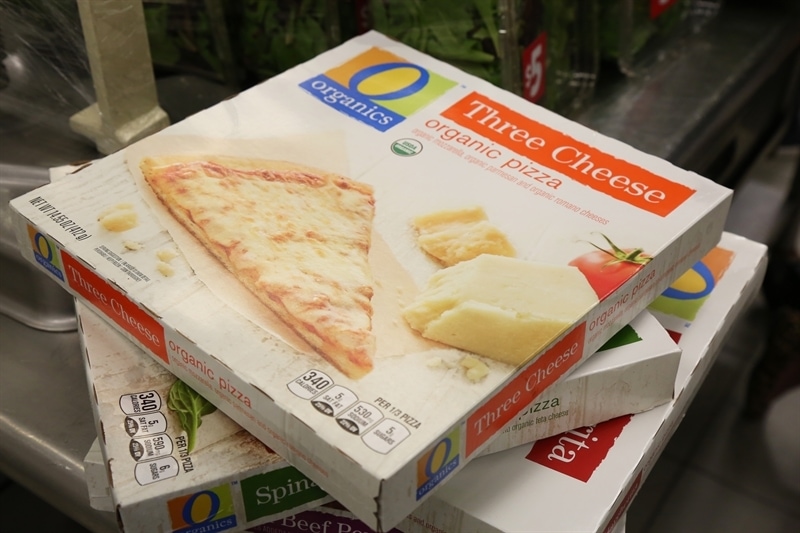 I also grabbed some organic blackberries, almonds, fresh thyme, red onion, mozzarella cheese, honey, spinach and balsamic vinegar to create a yummy blackberry and balsamic pizza.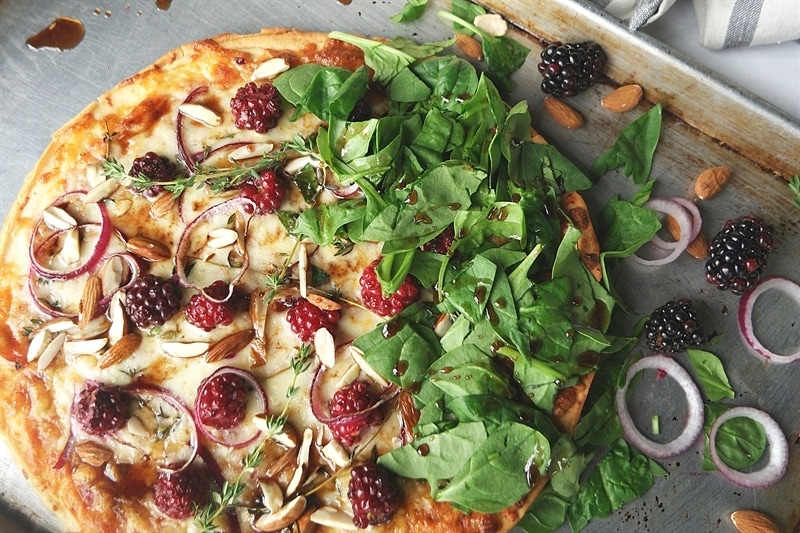 Starting with a frozen pizza makes this so easy and quick to do.  I just topped the cheese pizza with some additional cheese (can never have too much cheese), some sliced red onion, blackberries and slivered almonds and fresh thyme sprinkled over the top.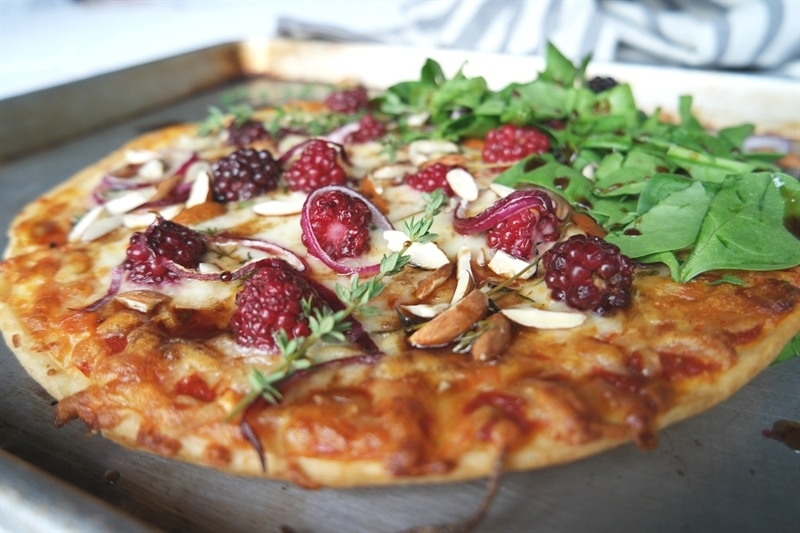 After it was done baking I topped it with some fresh organic spinach and I made a honey and balsamic reduction that I drizzled over the top.  Not only was it pretty but it was delicious too!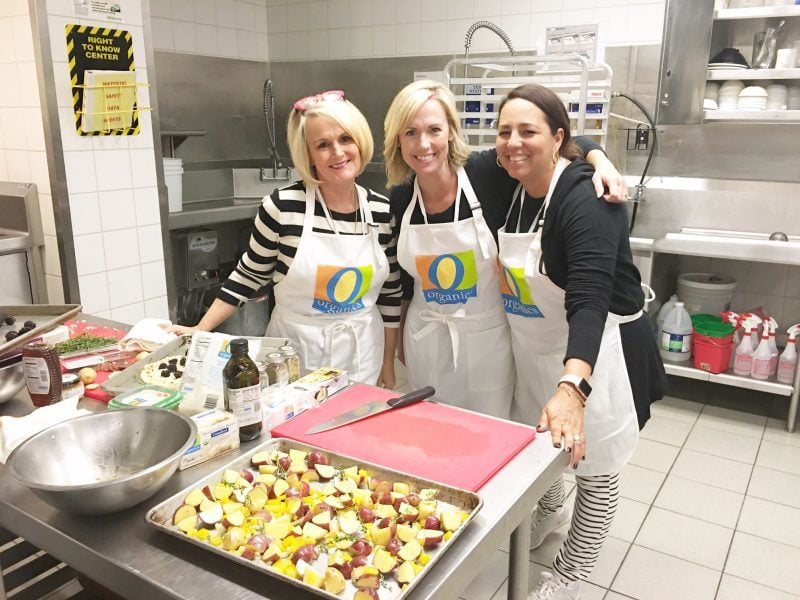 My cooking partners Mique and Landee made some delicious roasted potatoes and so we had fun styling our food together.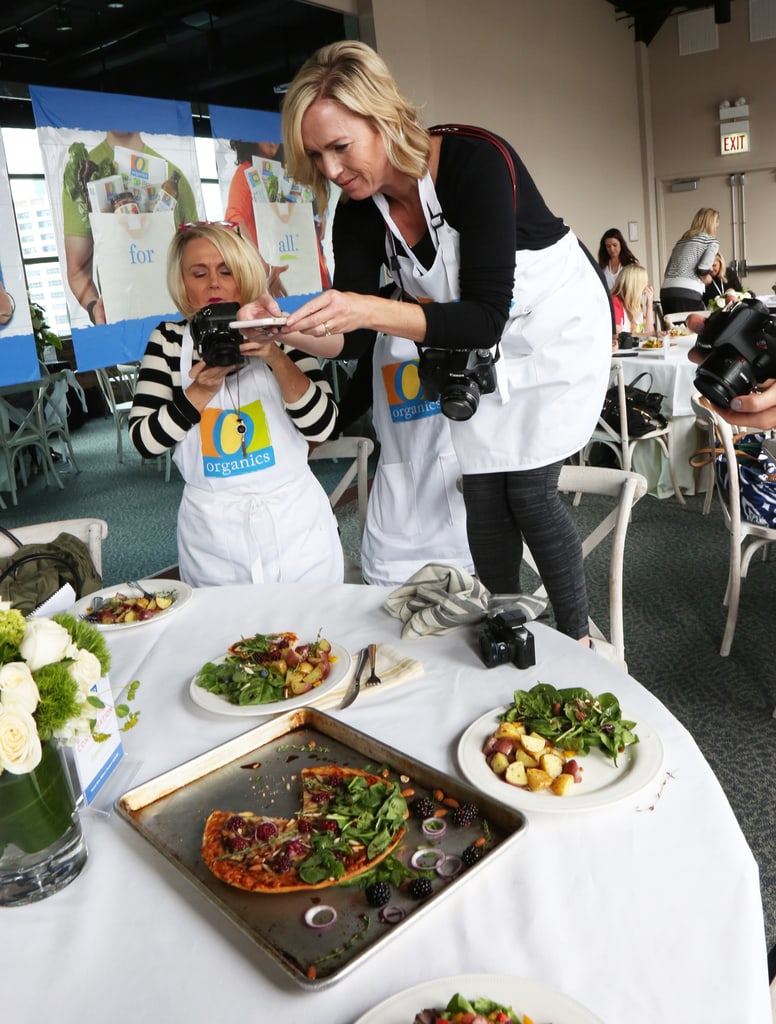 Whenever food bloggers get together there is always a lot of food and a lot of picture taking.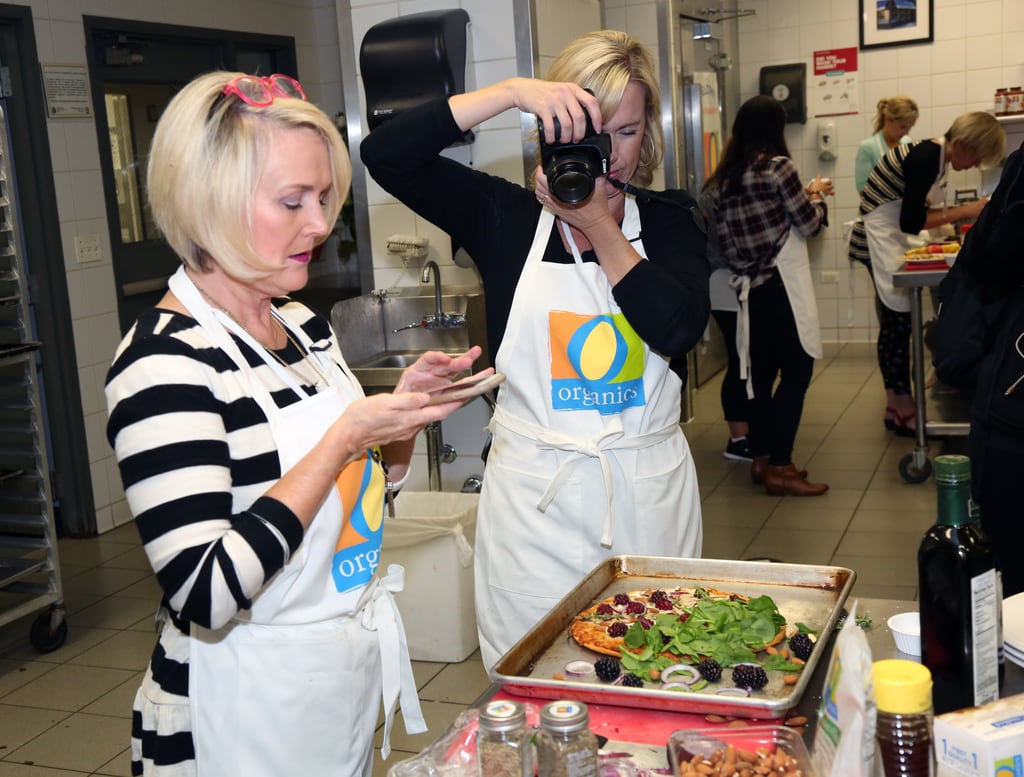 For the potato recipe head over to Mique's blog.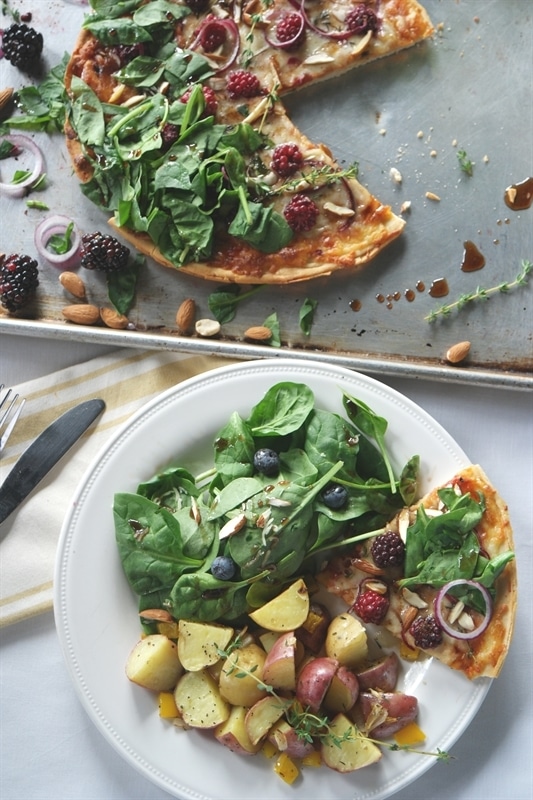 In addition to doing our own cooking we got to meet and watch nutritionist Annessa Chumbley do some cooking.   She talked about the importance of nutrition and wellness.  She recommends drinking 20 ounces of water first thing in the morning.  I've started putting a water bottle right next to my bed so I can do that first thing each morning.  Hydrating first thing can help with mental clarity.  She also talked about the power of self talk and how important it is to talk to ourselves postively.  She recommended selecting 3 words that describe things you'd like to become and repeating those to yourself frequently and that health is a serious of impactful habits.  She was just darn cute!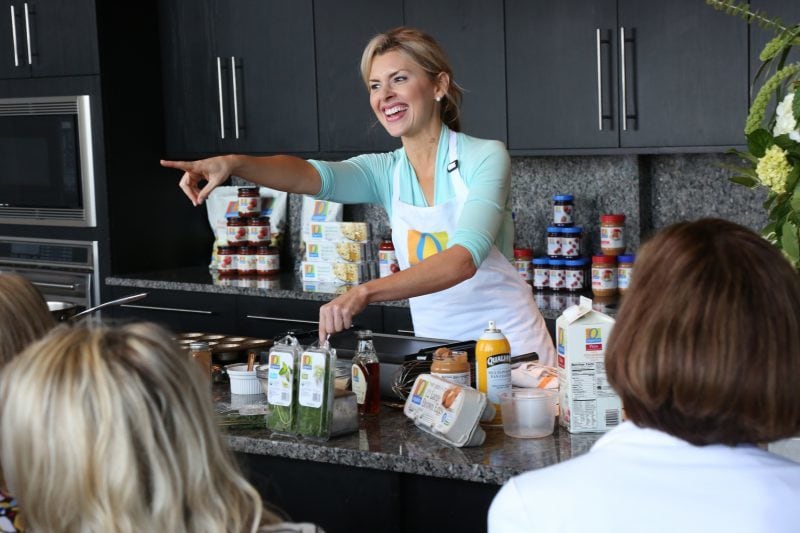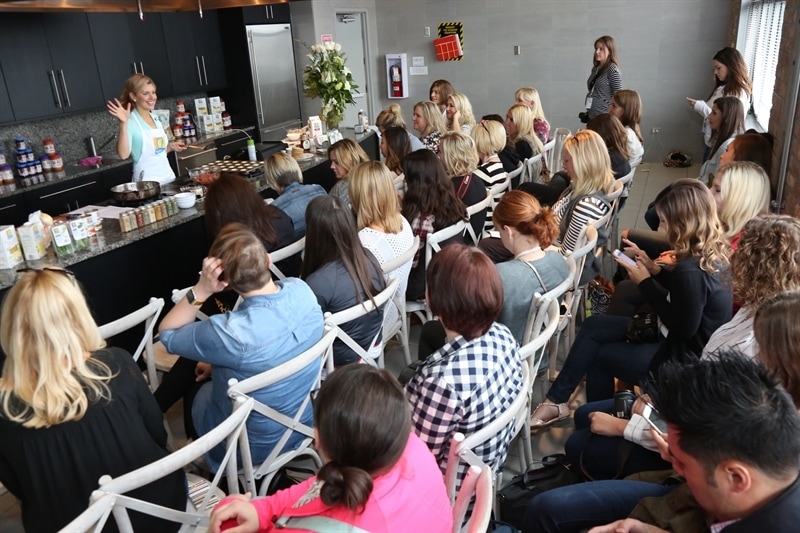 Near the end of the day we did a little bit of stretching and light yoga which felt so good.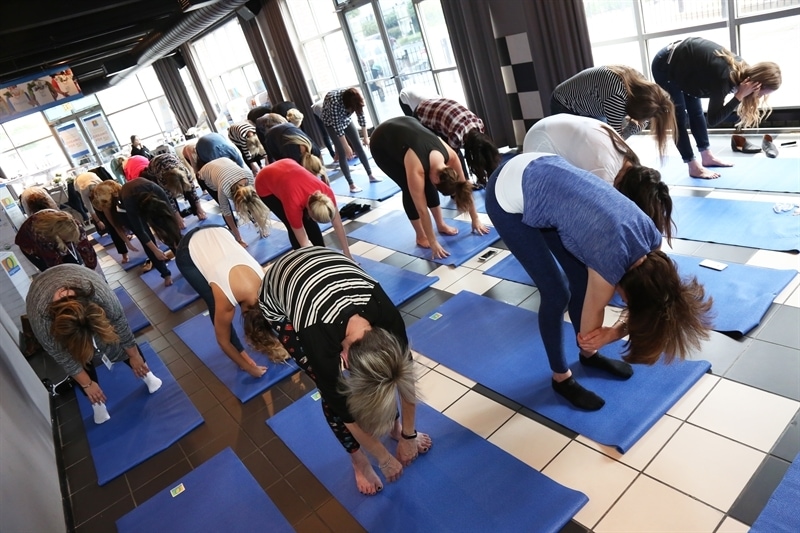 Then before we headed home we got to go shopping!!  We were able to fill shopping bags full of O Organics products that they then shipped home to us!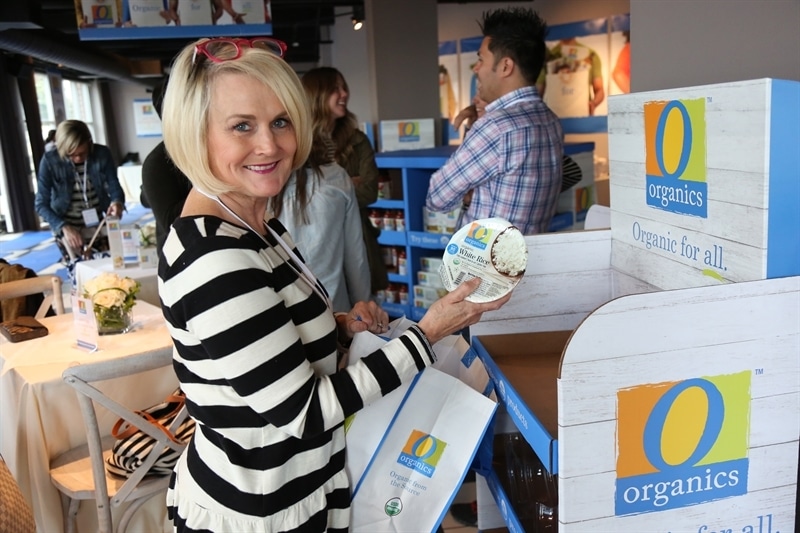 It was a fun and informative couple of days and I loved hanging out with all the amazing food bloggers.  Thanks so much to Safeway and Albertsons for the great trip and opportunity to learn more about their O Organics line.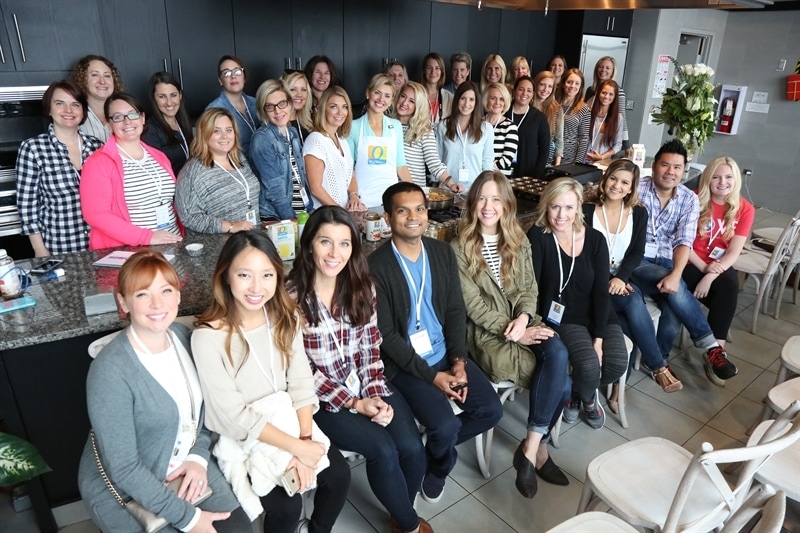 At the recent O Organics 'Organic for All™" event in Chicago, I had the opportunity to work with a vast selection of O Organics products, but please check your local Albertsons family store to see what's available in your area.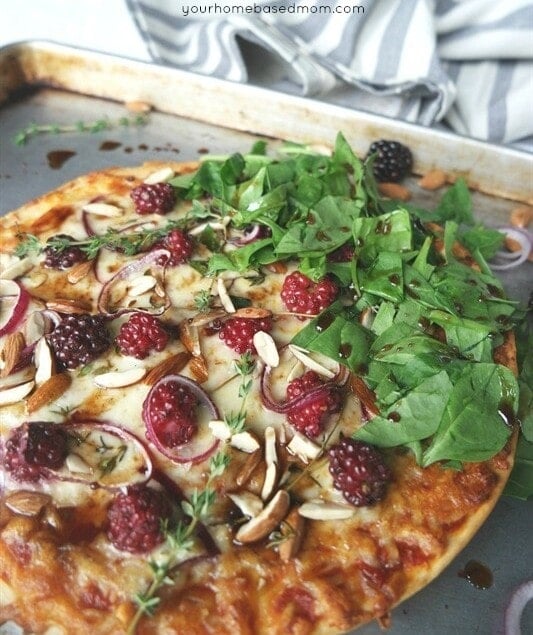 Blackberry and Balsamic Pizza
Ingredients
1 frozen pizza
1 cup mozzarella cheese
1 small sliced red onion
1 cup fresh blackberries cut in half
1/4 cup slivered almonds
1 tsp fresh thyme
2 cups spinach
2 Tbsp honey
4 Tbsp balsamic vinegar
Instructions
Sprinkle pizza with cheese.

Top with berries, onion, almonds and thyme.

Bake according to directions on box.

Combine honey and balsamic vinegar in a small sauce pan and stir over medium heat.

Bring to a boil and stir until it begins to thicken.

When pizza is done, top with spinach and drizzle with balsamic reduction.