Send a birthday box to your favorite college student or friend or family member who is away from home.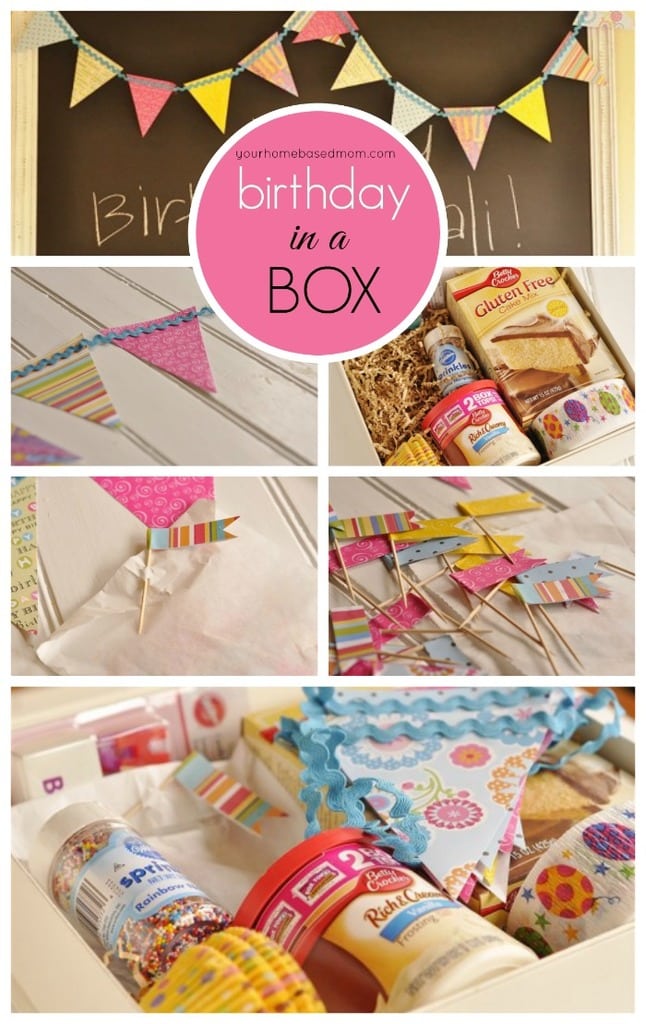 Today is this beautiful girl's birthday.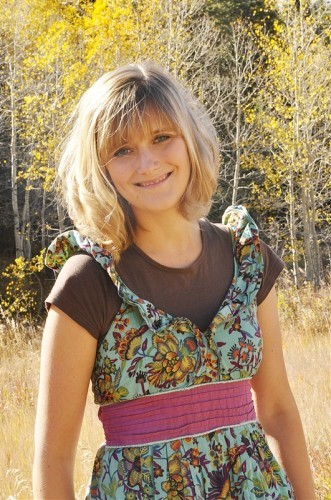 Twenty two years ago she arrived in our family.  After two boys we were so excited to have our girl.  She was arriving a little early so the delivery room was full of people.  We didn't know if we were having a boy or girl.  I haven't known what any of my babies were before they were born.  I'm one of those that likes to be surprised.  Everyone in the room knew we had two boys so they were all hoping for a girl too!  There was lots of cheering in the room when the doctor announced "It's a Girl!"    It was like one big party.  It has kind of been like that with Cali ever since – one big party!
She was a little girl too – 5 lbs. 4 oz. when we brought her home but she has always been big in spirit and energy.  She has filled our life with love, joy, laughs and lots of fun.  She has overcome health issues and learning disabilities.  There was a time, when as her mother, I worried that she would be able to survive college.  She is now a college senior who is  not only surviving but thriving in college.  She has discovered her passion in life and is pursuing it.  We love you Cali!
Since I won't be with her on her birthday I sent her a birthday box.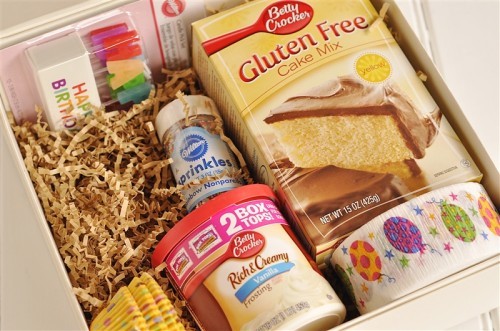 The box contains everything she needs to celebrate – a cake mix (gluten free of course!), frosting, sprinkles, cute cupcake wrappers, birthday streamers and candles.  I'm hoping her roommates or sister will bake the cupcakes for her.
I also included some birthday decor.  A birthday banner made out of scrapbook paper and rick rack.  I just hot glued the rick rack on.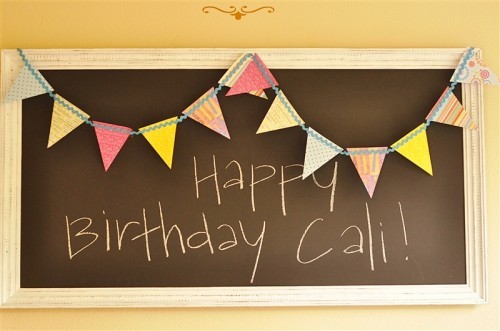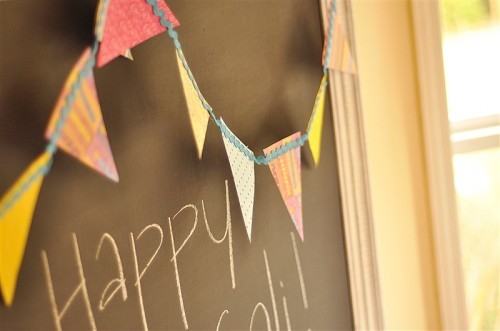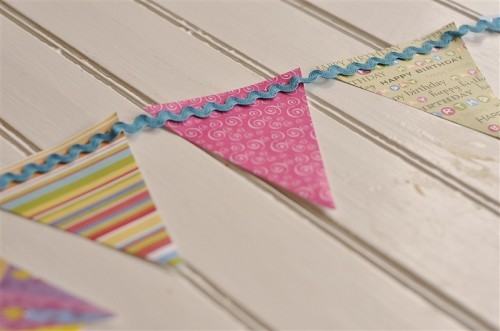 From the scraps of paper I made some little paper flags to put in the cupcakes.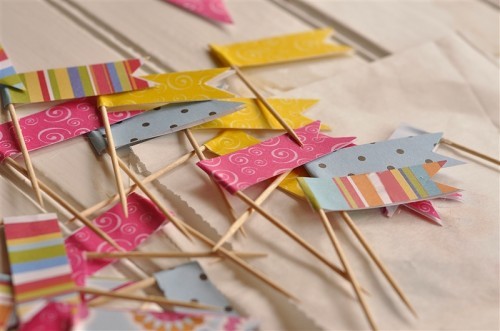 I packaged them up in a little white bag and used one of the flags to close it up.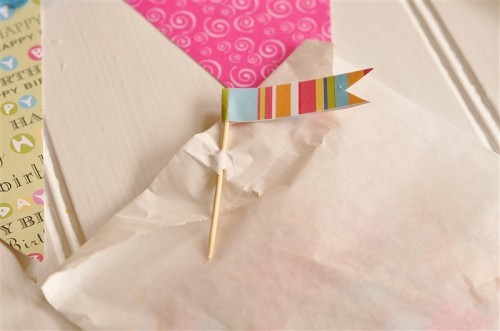 It all went in the box and was shipped off to my college girl!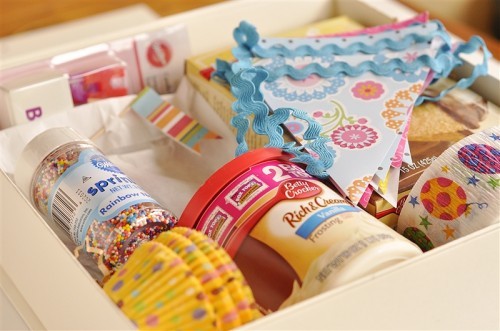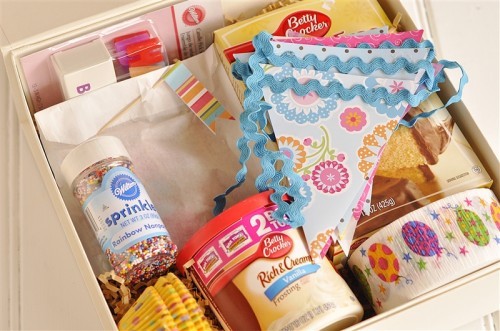 Happy Birthday Cali.  There are a few other surprises in the mail too!
Get my Weekly Menu Plan for FREE!
Receive my FREE "What's for Dinner?" Meal Planning Course, a copy of my FREE ebook that includes my most popular recipes and my FREE weekly Meal Plan.