Sharing my Best Books of the Year, all the books I've read and loved. As always, I'd love for you to leave me a comment and let me know what you have been reading.
I have always loved reading, one of my favorite childhood memories is going to the library each Saturday with my mom. I remember having the goal to read every book in the library! If only that were possible. My favorite genre is historical fiction and I love a good murder mystery, especially if it is set in England or French Quebec! You can also check out my 20 Top Books of the Past Ten Years and be sure and scroll down for my Best Books List from past years.
Best Books 2019
The Clockmaker's Daughter by Kate Morton
Kate Morton is one of my favorite authors and I have read all her books. Although this was not my favorite book of hers it was a good read. The story takes place in 1862 and 150 years later and involves a murder, mystery,thievery, art, love and loss.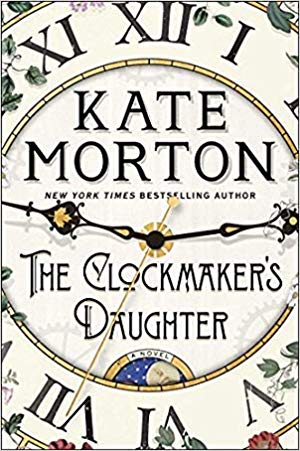 Next Year in Havana by Chanel Cleeton
I didn't know much about the story and history of Cuba so I really enjoyed this historical fictional account and story of Cuba in 1958 and current day. An interesting story of a woman heads to Cuba to uncover and discover her family history and story.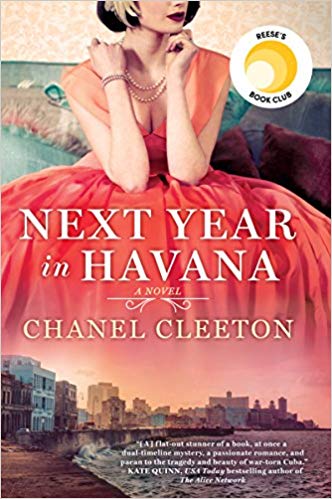 Girl Wash Your Face by Rachel Hollis
Had to see what all the fuss was about. My daughters had been reading it and I'd seen it all over social media. Even at my age (ha ha), I enjoyed Rachel's insight, energy and encouragement.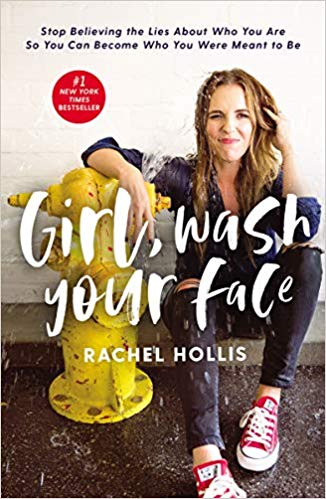 The Tattooist of Auschwitz by Heather Morris
One of my favorite books of the year. Based on a true story of the man who tattooed the arms of thousands of prisoners. It is a tale of hope, courage and a beautiful love story.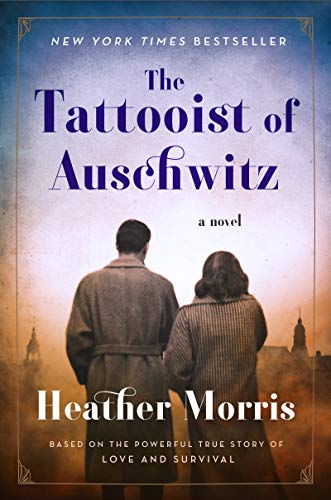 Kingdom of the Blind by Louise Penny
I am a big fan of Louise Penny and her Inspector Gamache series. I have a slight crush on the Inspector and want to move to his home town of Three Pines. Another delightful murder mystery! (some language)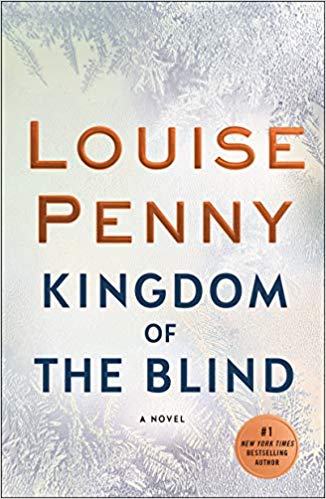 Being Mortal by Atul Gawande
This was a book club choice and a heavy but insightful read. A book that everyone should read especially if you are dealing with aging parents. This book shows how the ultimate goal is not a good death but a good life-all the way to the very end.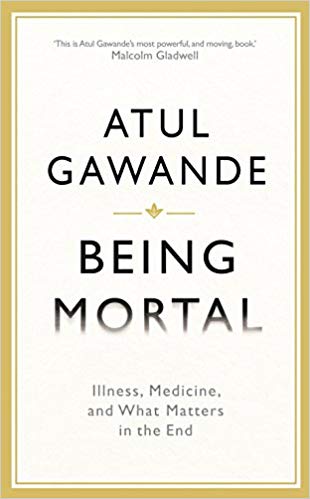 As Bright as Heaven by Susan Meissner
I have read all of Susan Meissner's stories. This one was set in Philadelphia in 1918 during the Spanish Flu epidemic. I had never read about this time period so enjoyed learning about it and also enjoyed the story of a mother and her daughters who find themselves in a harsh world where their resolve to survive is strengthened.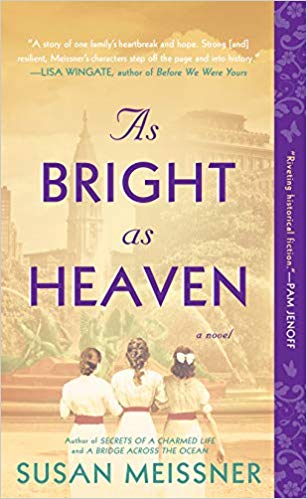 The Gown by Jennifer Robson
The story of the making of Queen Elizabeth's wedding gown and the women who made it was a delight. The seamstress in me especially enjoyed this book. If you are a fan of the TV series, The Crown, you will love this book!
The German Girl by Armando Lucas Correa
Set in 1939 a young girl and her family flee Germany arriving in Cuba on the steamship St. Louis. What at first seems like their salvation becomes their doom.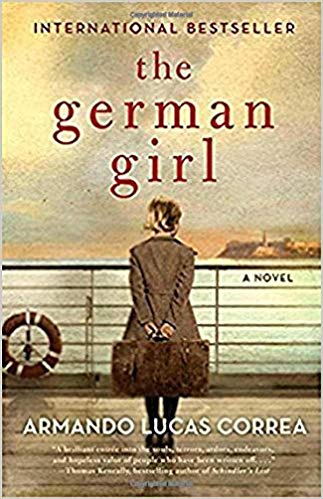 Home for Unwanted Girls by Joanna Goodman
The story of a young unwed mother who is forcibly separated from her daughter at birth and the lengths to which they go to find each other.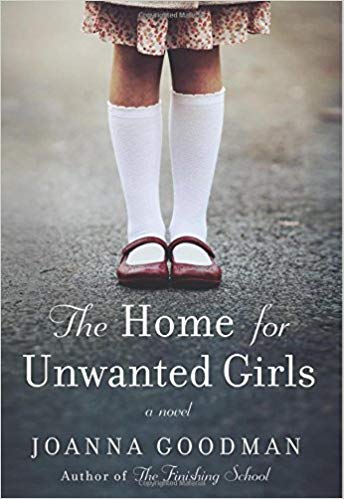 The Golden Tresses of the Dead by Alan Bradley
I am a big fan of Miss Flavia de Luce, not your normal 12 year old. This story begins when they find a finger in the wedding cake and of course leave it to Flavia to solve the mystery!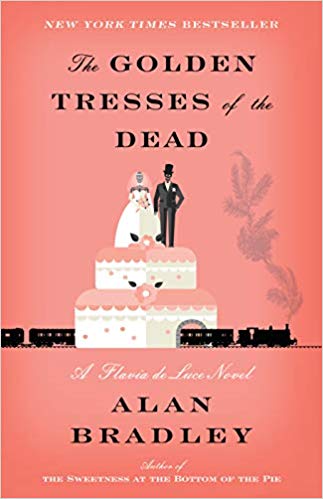 Educated by Tara Westover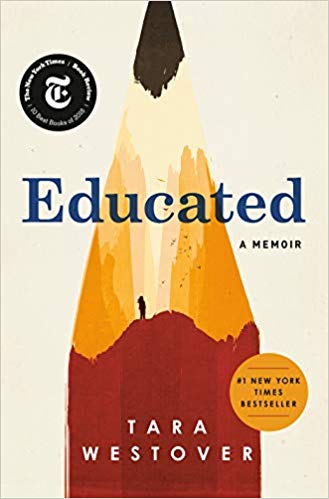 Another of our book club reads. I loved this book and discovered that it lived up to all it's hype. I was fascinated with this true story and memoir of a young girl who is kept out of school, raised by a survivalist family and she goes on to earn a PhD from Cambridge University.

The Paris Seamstress by Natasha Lester
Set in 1940 and present day it is the story of a young seamstress who is forced to flee everything she's ever known. She's bound for New York City with her signature gold dress, a few francs, and a dream: to make her mark on the world of fashion. In present day, the granddaughter sets out to discover her grandmother's story. A story of tragedy, heartbreak and family secrets.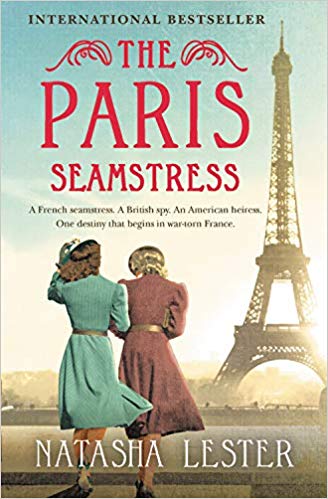 The Huntress by Kate Quinn
I loved this book! The story of Nazi hunters and their hunt to a Nazi murderess known as the Huntress. The story deals with the consequences of war on individual lives, and the price we pay to seek justice and truth.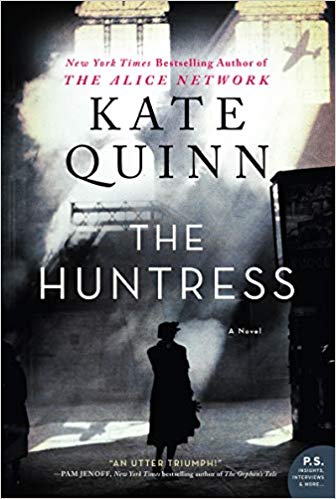 Where the Crawdads Sing by Delia Owens
Another book club read and one I had heard so many people talk about. A beautifully written story of the "Marsh Girl." A heartbreaking coming-of-age story, and a surprising tale of possible murder.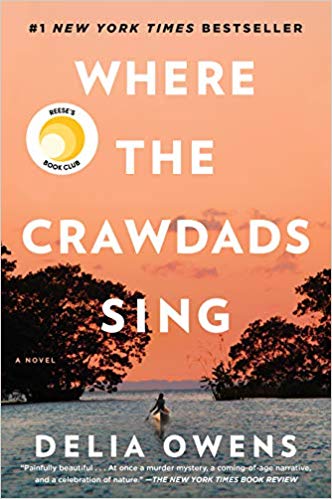 The Lost Girls of Paris by Pam Jenoff
I love any story set in Paris and this one is the story of friendship, and the courage of three women who were part of a ring of female secret agents during WWII. Based on extensive research it is a story of sisterhood and the great strength of women to survive in the hardest of circumstances.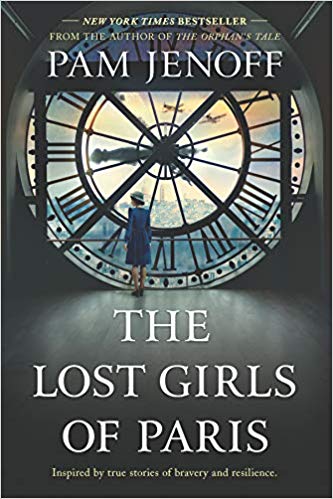 Lost Roses by Martha Hall Kelley
The prequel to Lilac Girls, a book I absolutely loved. A book I enjoyed so much I went and visited the Bellamy Ferriday Home. Although I didn't love this book as much it was definitely worth reading. The story of what happened before Lilac Girls. A story of the power of friendship.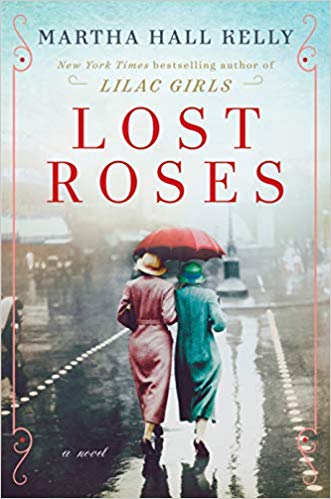 The Daughter's Tale by Armando Lucas Correa
This is the sequel to The German Girl which I read earlier in the year. Based on true events, The Daughter's Tale chronicles one of the most harrowing atrocities perpetrated by the Nazis during the war. Heartbreaking and immersive, it is a beautifully crafted family saga of love, survival, and redemption.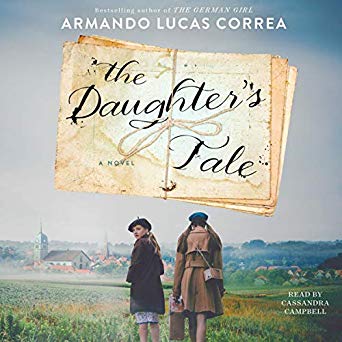 We Were the Lucky Ones by Georgia Hunter
Inspired by the incredible true story of one Jewish family separated at the start of World War II, determined to survive – and to reunite – a tribute to the triumph of hope and love against all odds.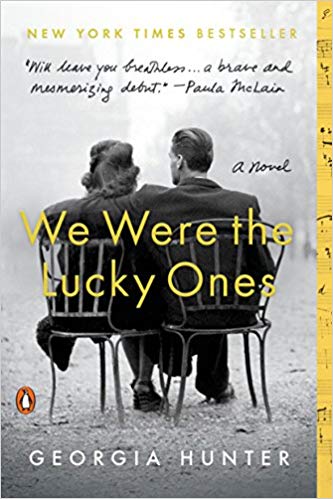 Becoming Mrs Lewis by Patti Callahan
The story of one of the greatest loves of modern times, an unlikely friendship turned true love between Joy Davidman and C. S. Lewis, that tests the bounds of faith and radically alters both of their lives.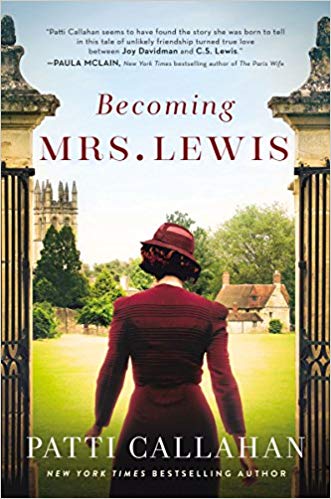 Mistress of the Ritz by Melanie Benjamin
A novel based on the story of the extraordinary real-life American woman who secretly worked for the French Resistance during World War II – while playing hostess to the invading Germans at the iconic Hôtel Ritz in Paris.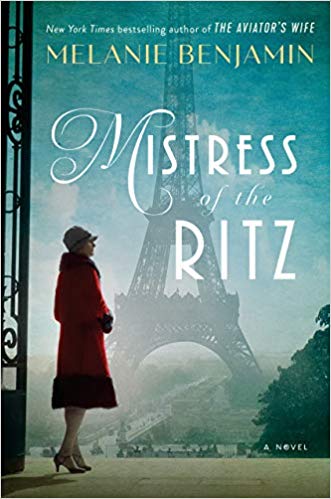 Before We Were Yours by Lisa Wingate
Based on one of America's most notorious real-life scandals – in which Georgia Tann, director of a Memphis-based adoption organization, kidnapped and sold poor children to wealthy families all over the country. A wrenching but eventually uplifting tale- our heart never forgets where it belongs.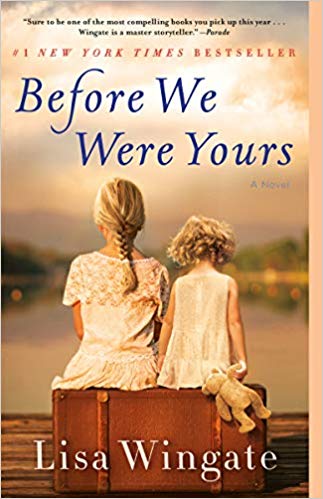 The Grand Sophy by Georgette Heyer
A Regency romance, the story of a witty, charming and unforgettable heroine. One of my favorite Georgette Heyer novels.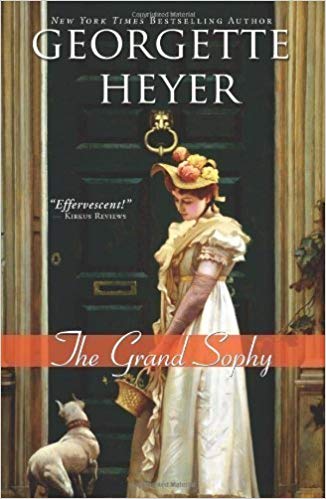 A Better Man by Louise Penny
The most recent book in the Inspector Gamache series. One of my favorite murder mystery series of all times. I've read everyone and hope they never stop!! (some language)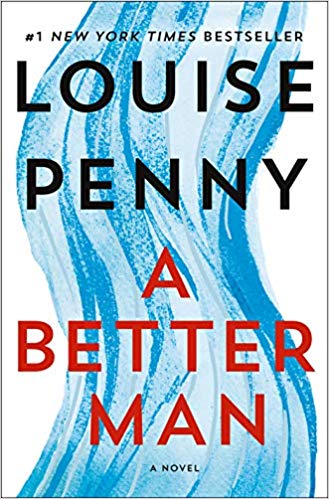 There you have it, my 2019 Book List. So many good ones that it is hard for me to pick a favorite. I think if I had to pick one thought it would be Educated. It is a book everyone should read.
My favorite part of putting this post together is the comments you leave of what you have been reading! Please let me know. I read many of the books you recommend!!
For other book recommendations check out all of my book lists.
Best Books 2018
The Clifton Chronicles by Jeffrey Archer – I spent the first part of the year reading the Clifton Chronicles series and really enjoyed it. My husband read them before me and loved them too. It is a family saga that takes place in England beginning with the outbreak of the Great War. Each book leaves you anxious to start the next to see what has happened! There are seven books in the series and you will be sorry when you've read the last one!
Glass Houses by Louise Penny – The most recent book in the Inspector Gamache series. I have read all the others and was so excited for this one to come out! You will end up with a crush on Inspector Gamache like me!
Radium Girls by Kate Moore. This was a fascinating true story about a group of woman who worked in the clock factories painting clock faces with radium laced paint. It is a tragic story of what happened to them as a result of their exposure to radium on a daily basis. It is history that I wasn't aware of and although it is a tragic story it was definitely an interesting read.
Make Your Bed by William McRaven. This is a quick little read that I gave to all the high graduates I knew this year. It's got a lot of great life lessons and can be read in an hour or so!
Grit, The Power of Passion by Angela Duckworth – I totally agree with this book that one of the main secrets to success and achievement is not talent, but a blend of passion and persistence, what she calls "grit". I think all parents of young children should definitely read this book, so much good info. Everyone needs grit!
Big Potential: How Transforming the Pursuit of Success Raises Our Achievement, Happiness, and Well-Being by Shawn Achor. More a business book I think everyone can benefit from it. I love the philosophy that success and happiness are not competitive sports and that by helping others be better we also improve.
Daring Greatly by Brene Brown. This was a reread for me and a must read for everyone if you haven't read it.
Essentialism by Greg McKowan. This was also a reread for me because I needed a refresh on the topic. Feeling overwhelmed, overcommitted, or overworked? This book is for you.
The Alice Network by Kate Quinn The story is set in two different eras, during the Great War and then another story line that takes place during post WWII. The two stories alternate chapters so you have to pay attention. It is the story of the British spy network – the "Alice Network" -operating in German-occupied northwestern France during the Great War. Really enjoyed this one!
I was Anastasia by Ariel Lawhon. Another historical fiction read about a part of history I wasn't that familiar with, the story of the mysterious lives of Russian princess Anastasia Romanov and Anna Anderson. Anna Anderson spent 50 years trying to convince the world she was Anastasia Romanov.
Under the Scarlet Sky by Mark Sullivan. This book is the story of WWII in Italy, the true story of Pino Lella who becomes a spy against the Germans while working for one of the German high command. If you are a fan of All the Light We Cannot See, The Nightingale, and Unbroken you will enjoy this book.
The Little Book Hyggee by Meik Wiking Hyggee (hoo-ga) is all the rage, the Danish art of "Comfy." After reading the book to see what it was all about I realized I've been Living Hyggee for years! Hyggee is a sense of comfort, togetherness, and well-being. "Hygge is about an atmosphere and an experience," Wiking explains. "It is about being with the people we love. A feeling of home. A feeling that we are safe."
The Residence:Inside the Private World of the White House by Kate Anderson Brower. This was a book club read. It is an intimate account of the service staff of the White House, from the Kennedys to the Obamas. Lots of interesting stories!
Best Books 2017
The Bookshop on the Corner by Jenny Colgan is a fun read for all book lovers or anyone who has ever dreamed of owning their own bookshop. Nina has a gift for finding the perfect book for all of her customers. She moves to a sleepy little village, buys a van and turns it into a bookshop – sounds pretty dreamy to me! Of course there is a little romance involved too.
A Man Called Ove by Fredrik Backman is a delightful story of an old curmudgeon. A cranky old man who really has a story to tell. It is a true case of "You can't love someone until you know his story." Once you know Ove's story, you can't help but love him! It is one of those stories that shows you what an impact one life can have on many others.
Thrice the Brinded Cat Hath Mew'd by Alan Bradley is another Flavia de Luce book. The delightful story of 12 year old Flavia who is headed home after being kicked out of boarding school. She returns home to find another murder to solve, something that seems to always excite and lift Flavia's spirits!
The Wednesday Wars by Gary D. Schmidt is a YA book and recommended by a friend who read it in her book group. I didn't love it but I think it has a lot of value and a good message for a younger reader. Holling Hoodhood is an endearing character and is trying to navigate the journey of a 7th grade adolescent.
Radio Girls by Sarah Jane Stratford is a historical fiction book based on the story of the men and women of the BBC after WWI. This is definitely the genre and time period I enjoy most and I really liked this book. I watch a lot of BBC so it was interesting to learn the history of it.
Station Eleven by Emily St. John is not my typical genre. It is a "end of the world"/apocalyptic type book. A flu epidemic basically wipes out most of known civilization and the book is the story of those that survive. It is a story of how the apocalypse affects humanity and civilization rather than the details of the apocalypse. The story involves a traveling symphony, "a ragtag band of musicians and actors who roam what's left of the Midwest, playing classical music and performing Shakespeare. The ability to create and appreciate art, they believe, is essential to our humanity. It's what takes us beyond mere survival and makes us something more than animals." The story gives you plenty to think about.
The Readers of Broken Wheel Recommend by Katarina Bivald is another book for all book lovers! It is a heartwhelming story of how books can transform lives. Books can change us and connect us. This is the story of Amy, a book lover, who arrives from Sweden to visit a book loving pen pal and friend who has passed away before she arrives. Amy decides to stay and open a bookstore in this little, dying town. She and the town end up transformed by this decision.
Commonwealth by Ann Patchett was not a favorite. It is the story of the dissolution of two marriages and the joining of two families. There are a lot of characters and the story line jumps all over the place. The story is about unhappy people and families and honestly I found no redeeming value in the story. (language)
When Breath Becomes Air by Paul Kalanithi is everything Commonwealth was not. It is a life changing book that will change the way you look at life, the way you live your life. A memoir, it is written by a young doctor as he faces terminal cancer and the end of his life. He actually passes away before finishing the book and his wife finishes it for him. It is his experience as a doctor and as a patient. An inspiring book as he shares his perspectives on life and on death, it is devastating and beautiful.
The Whole Towns Talking by Fannie Flagg. I have always been a fan of Fannie Flagg but this book was a disappointment. It lacked the usual Fannie humor I enjoy and I found the story line and the characters to be lacking and just plain silly. As I write this review six months later, I'm having a hard time even remembering what the story was about. Don't bother.
Tale of Two Cities by Charles Dickens is of course a classic. I try to reread a classic each year and this was my choice this year. The story is set in London and Paris before the French Revolution and is one of love, danger, war, drama, romance and just about everything else. It is worth reading just for the historical aspect of the book. It is a definite read if you have never read it and even if you have, it is definitely worth a reread.
Chilbury Ladies Choir by Jennifer Ryan was a perfect Book Club read for the summer. It is historical fiction set in England when all the men have been called to World War II. The women come together and form a Ladies Choir. We see the strength of women and what they can do when they work together and how they kept the home fires burning. I found it to be a charming story with a nice array of characters – some you will love and some you won't!
Pope Joan by Donna Woolfolk Cross was my choice for book club this month. I found it a fascinating read and although it is "fiction" the possibility that it really happened made for great reading. The legend of Pope Joan, that there was actually a female pope, has been around since the Dark Ages and one that won't go away. We had a great discussion about women, the rights of women through the ages and across the world at book club. A great read!
Hillbilly Elegy: A Memoir of a Family and Culture in Crisis by JD Vance is not an easy read. It is a story of a culture in crisis and looks at the struggles of the poor White Americans, specifically those of Kentucky's Appalachia region. It was a look into a culture I honesty didn't know much about and though difficult to understand it is very eye opening. After starting the book I talked with a niece of mine who is from that area and whose family comes from that culture and she validated the book. It is the story of Mr. Vance and his rise above and out of the poor white working class. To be honest, I did not finish the book but found what I read to be informative and fascinating to learn of an American culture I knew nothing about.
Salt to the Sea by Ruta Sepetys is historical fiction but is a part of history I hadn't read about before. It is about the tragic story of Wilhelm Gustloff German, a civil population evacuation liner, torpedoed by Russian submarine in January of 1945. The story follows four main characters including a Polish girl, a Lithuanian nurse trying to lead others to safety, a German naval man and Florian, who carries a secret with him. If you are a fan of All The Light We Cannot See you will enjoy this book.
The Women in the Castle by Jessica Shattuck is surprise, surprise, historical fiction! I really enjoyed this read. It is the story of WWII widows whose lives become intertwined. It is a fresh and different perspective of a period of history I have read a lot about. A story of love, survival and ultimately forgiveness.
Magpie Murders by Anthony Horowitz was a favorite of mine this year! I am a total sucker for a good British murder mystery and this is a good one! A friend at book club highly recommended it and I loved it. It's a classic Agatha Christie style murder with a current modern twist! You'll never guess who done it!
Kiss Carlos by Adriana Trigiani. I've been a fan of Trigiani's for years and I think I have read everything she has written. While this wasn't my favorite of her books I definitely enjoyed it. Is a story of love, loyalty and creativity! An American Italian family and all the craziness that comes with that.
America's First Daughter by Stephanie Dray was a great way to end the year! Drawing on thousands of letters, this is the untold story of Thomas Jefferson's oldest daughter, her relationship with her father and all she did and sacrificed to protect her father and his reputation. I found it a fascinating read.
Best Books 2016
Secrets of a Charmed Life by Susan Meissner was my book club read for the month. I read the book back in September 2015 and I suggested to my book club that we read it. I presented the book to the book club and loved reading it the second time just as much as I did the first time. You can see my initial review of it here.
Bury Your Dead by Louise Penny is another book in the Inspector Gamache series. I have totally fallen in love with this series and I am going to be so sad when I have read them all. It takes place in French Quebec and is a murder mystery series that takes place in the charming village of Three Pines. It has a fun and entertaining cast of characters. (some language)
The Lake House by Kate Morton is another book by one of my favorite authors. I have read all that Kate has written and loved them all. This book was no exception. One mid-summer's night a baby disappears without a trace. Decades later the story continues as a curious young detective sets out to solve the unsolved mystery.
Circling the Sun by Paula McLain is a book by the same author of The Paris Wife which I really enjoyed. I didn't like this book as much as The Paris Wife but it was still an interesting read. A piece of historical fiction that tells the story of Beryl Markham, a record-setting aviator who lived in colonial Kenya in 1920. She was a woman ahead of her time and the book details her many adventures and loves.
The Warden by Andrew Trollope was a new author to me. This Victorian Era book is part the Barestshire series and is the story of 1855 English ecclesiastical life, written in the 1850's. If you are a Pride & Prejudice fan I think you will enjoy this series too. The author has a unique style and sense of humor. This first book in the series is the story of a kindly clergyman who becomes the subject of a scandalous tabloid.
The Beautiful Mystery by Louise Penny, another Inspector Gamache book. Did I mention how much I enjoy this series….only two more books to go 🙁 (some language)
Dissolution by CJ Sansom is our book club choice for this month. I loved it. It is a murder mystery that takes place in Tudor England, one of my favorite time periods to read about. This is the first book in the Matthew Shardlake Tudor Mystery series. The book takes place during the time when King Henry VIII is dismantling the monasteries and a murder takes place in one of the monasteries and Matthew Shardlake, a hunchback lawyer, is sent by Thomas Cromwell to figure things out! I am currently reading the second one in the serires.
After You by Jojo Moyes is the sequel to Me Before You. Can't say I loved this book but it is worth reading if you read the first one. The book deals with the aftermath of Will's death and how Lou does and doesn't deal with it. I preferred the Lou in the first book. Definitely read Me Before You first. I have read Moyes other work – The Girl You Left Behind and enjoyed it more.
The Nature of the Beast by Louise Penny is another one of my much loved Inspector Gamache series of murder mysteries that take place in French Quebec in a quaint, charming fictional village of Three Pines. Although not my favorite of the series, I always love being transported to Three Pines and want to move there. This is currently the last book in the series but there is another coming out in August of this year! (language)
The 12 Week Year by Brian Moran is non fiction and I read this with a group of bloggers that I network with. We read it alongside each other and held each other accountable which is a great way to read this book. The concept revolves around defining your year into 12 week segments and setting and accomplishing your goals within that time frame. I've read a lot of "goal setting" books and this one was really nothing earth shatteringly new but worth a read if you are looking for a slightly new approach to goal setting and some inspiration.
The Long Way Home by Louise Penny. So I thought I had read the current last book in the Inspector Gamache series but then I realilzed I had skipped two – I was so excited! I didn't have to part ways with my friends in Three Pines yet. (language)
The Husband's Secret by Leanne Moriarty is one I had seen a lot of people recommend. I didn't love it. In this story, a woman discovers a letter her husband has written to be opened on the event of his death, a letter that contains a deep dark secret. It is the story of how this secret effects a group of women when his wife reads it before his death. I am not a fan of books that glorify infidelity and this is one of them.
Dark Fire by CJ Sansom is the second book in the Matthew Shardlake series. It is another Tudor murder mystery with the hunchback attorney Matthew Shardlake. The books take place in the 1500's during the reign of King Henry VIII and the dark and superstitious world that existed. There is lots of interesting history woven in amongst the murder mystery. If you are a mystery fan and a historical fiction fan you will enjoy this book.
Stars over Sunset Boulevard by Susan Meissner is the same author who wrote one of my favorite books I read last year, Secrets of a Charmed Life. See my review here. I enjoyed this book just as much as Secrets. This story takes place in Hollywood during the 1930's while Gone with the Wind is being filmed. Gone with the Wind is one of my favorite all time movies. It is a fictionalized story of two young girls who are working at the studio where the movie is being filmed. I love how the story of the filming of the movie is woven into the story plot. It is a story of friendship and how those friendships shape our lives.
How the Light Gets in by Louise Penny is another one of the Inspector Gamache books I skipped over. Such a pleasant surprise.
The Nest by Cynthia D'Aprix Sweeney is a book I had high expectations for. I had seen it all over the place, people reading it in their book clubs, recommending it etc. My expectations were not met and it was a disappointing read for me. I should have known better when the first scene in the book deals with a sexual encounter in a car. The story is of a group of siblings who are to receive an inheritance (the nest) and due to some indiscretions and resulting lawsuit of one of the siblings the nest is used to pay his legal expenses. The story had some strange twists and turns and I guess it's just not my kind of book and I probably should have just stopped reading but I kept thinking it was going to get better. (sex and language)
A Girl Named Zippy by Haven Kimmel. This is the second time I have read this book. This time it was for book club and I think I enjoyed it more the second time. It is a memoir of a girl born in the sixties in the midwest and since I am a girl born in the 60's in the midwest I could totally relate to so many things! The book is full of humor and wit. If you enjoy it, check out the sequel, She Got up Off the Couch.
Soveriegn by CJ Sansom. The third book in the Matthew Shardlake Mysteries. Set in Tudor England, hunchback attorney, Matthew Shardlake, sets off to solve yet another murder mystery. These books take care of both my fascination with the Tudor era and a good murder mystery!
A Fall of Marigolds by Susan Meissner. I have a new author to add to my list of favorites. I am loving Susan Meissner and her books. This one takes place on Ellis Island outside of New York City in 1911 after the historic Triangle Shirtwaist Fire in NYC. As with her other books, the storyline moves back and forth between present day and the past and I love to watch how the stories come together.
Vinegar Girl by Anne Tyler. I have been reading Anne Tyler books since she wrote her first one. This wasn't one of my favorites but still a good read. It is Tyler's version of Shakespeare's Taming of the Shrew.
The Secret Language of Stones by MJ Rose. (some language) This story is set in Paris during WWI in a jewelry store. A young jeweler learns about love, passion, and her own healing powers in this romantic ghost/love story. The story is a mixture of historic fiction, romance and mysticism.
The Forgetting Time by Sharon Guskin (some language) It took me a bit to get into this story but I ended up enjoying it. It deals with the questions of what happens after we die? What happens before we are born? The story of a young boy who has memories of a previous life who wants to return to it and a professor of psychology suffering from aphasia who is losing his memories. It gives you some food for thought about previous lives, reincarnation etc.
Lilac Girls by Martha Hall Kelly. I loved this book although there were times when it was hard to read because of the horrible things that happened in the camp, it is a powerful story. The story takes place during WWII and revolves around Ravensbruck, an all female concentration camp. It is a true story and it follows three women, one American socialite, a Polish girl imprisoned at Ravensbruck and a German female doctor. I loved it so much that on my next trip to NYC I'm taking a trip over to Connecticut to visit the home of Caroline Ferriday and her lilac gardens.
The Woman in Cabin 10 by Ruth Ware (language) A murder mystery set on a cruise ship, this book has been on the best sellers list lately but I'm not quite sure why. I pushed my way through the book but found to it be very lackluster.
Everyone Brave is Forgiven by Chris Cleave. This book is set in London during the Blitz of WWII. The story is a perfect wartime love story inspired by the real-life love letters between the author's grandparents.
The Wright Brothers by David McCullough. This was a book club read that I'm not sure I would have read otherwise. My husband is a big David McCullough fan and has read most of his historical books. I found the book interesting but find that they read a little bit more like a text book than a novel. If you love history and details then I highly recommend!
A Land More Kind Than Home by Wiley Cash . This is the author's first book and it is set in the hills of North Carolina, it is the story of an autistic boy, his bond with his brother and his death. It is the story of faith and belief gone wrong, a community that follows a false prophet even when his methods lead to the deaths of members of their community.
Steal the Show by Michael Port. This book is non fiction. If you do any kind of public speaking, presentations etc. I highly recommend it but it's about so much more than just public speaking. You'll learn how to express yourself authentically, be more creative and increase your confidence in all aspects of life. My husband said he even learned something that would help in our relationship.
Girl Waits With Gun by Amy Stewart. This book is the true story of one of the country's first female deputy sheriffs written using genealogical records, newspaper articles, and court documents. Excerpts from actual letters are used, and all the newspaper headlines throughout the book are real. This book takes place in 1915 and Constance, the main character, is a maverick of her time. I look forward to reading the next book in the Kopp Sisters Novel series.
The Fifth Avenue Artists Society by Joy Callaway. The story takes place in the Bronx of New York in 1891 among the artistic/literary/musical society of the city in the Gilded Age. I thought this review on Amazon described it perfectly…"The creative sisterhood of Little Women, the social scandal of Edith Wharton and the courtship mishaps of Jane Austen. "
The One In a Million Boy by Monica Wood. This is the story of a 104 year old woman and the young boy scout assigned to help her around her house. It is a friendship that touches not only the boy but his parents when the young boy unexpectedly dies and his father takes over his assignment with the old woman.
Best Books 2015
The Storied Life of A.J. Fikry by Gabrielle Zevin was a book recommendation from one of you. This story shares the importance of connecting with books and with people. A.J. Fikry is the owner of a small, independent bookstore on the small Alice Island in the Northeast. He is cynical, cranky, and depressed and with good reason. Read the book to find out what changes him. If you are a book lover you will enjoy
this book.
Plain and Simple by Sue Bender is one of those books I have read more than once. I will admit to a secret fascination with the Amish and a secret desire to live in an Amish community. The author Sue Bender had the same dream and she lived it. This story chronicles Sue's experience of living in an Amish community where she asks the question, "Is there another way to lead a good life?" I have read it twice and will read it many more times.
Mary, Martha and Me by Camille Fronk Olson is a book I read in preparation for a presentation I gave to a group of women at church. I have always loved the story of Mary and Martha and have always felt Martha got a bad rap. I love the way Olson presents the story and the lessons we can learn from both Mary and Martha.
Ten Things I Learned from Bill Porter by Shelly Brady. It is a sweet, endearing and inspirational story of Bill Porter, a man from Portland, Oregon, who is a Watkins door to door salesman with cerebral palsy. Shelly Brady, the author came and spoke to our book club and told of her experiences of working for and taking care of Bill. The book is short and a very quick read. It will leave you motivated to want to be a better person. There is also a movie called Door to Door which is the story of Bill which is a delightful movie. I highly recommend the movie.
All the Light We Cannot See by Anthony Doerr is a book I expected to love after all the wonderful things and glowing reviews I had heard about it. I liked it, but I didn't love it. I think the mistake I made was listening to it on CD. This is a book that should be read. It flashes back and forth between two time periods and two different characters and that is difficult to track when listening instead of reading. It is the story of a young orphaned German boy and a blind young French girl during WWII time period. Two separate lives, two different countries but their lives intertwine. I highly recommended reading it, not listening to it. I think I may need to give it another chance and read it.
The Invisible Girls by Sarah Thebarge is a memoir. This was a book club selection and I wasn't excited about reading it but I am so glad I did. I ended up really liking it. It is the story of a Portland woman who meets a woman from Somalia who had been abandoned by her husband and her small daughters on a Portland MAX train one day. Sarah "adopts" this family
and helps them learn to survive on their own story. Sarah has her own story that is intertwined throughout the book. The importance of being aware of and connecting with others and not allowing anyone, including ourselves to become "invisible" is an important message of the book.
First Frost by Sarah Addison Allen. I have read all of Allen's books and have loved them all! I loved First Frost too. Her books are always a wonderful combination of love, fantasy, and food
. Be sure and read Garden Spells first for the beginning of the story of the Waverley family ten years earlier
The Dressmaker of Khair Khana by Gayle Tzemach Lemmon is a remarkable true story. It is the story of some remarkable women of Afghanistan in the wake of the Taliban's fearful rise to power. Their story of strength, courage and fortitude. How they reinvent themselves in order to take care of and save their family. A truly inspiring story. They do not become victims but become the backbone of their family and their country. A story of war and a story of sisterhood.
Me Before You by Jojo Moyes was recommended by one of you and I liked it, didn't love it. It is by the same author of another book I read, The Girl You Left Behind which I enjoyed more than this one. It is the story of Louisa, who has lived in the same English village her entire life. She becomes the caretaker of a parapalegic and her life and view of life change. It deals with the subject of "right to die" and there is some language.
Summer at Tiffany by Marjorie Hart It is a delightful and quick read. It is a memoir of two young girls who go to live in NYC for the summer and both get jobs as the first female employees at Tiffanys in 1945. This summer becomes a magical time in the girls lives and they get to meet Judy Garland, be in Times Squares on VJ Day and lots of other once in a life time experiences.
A Chimney Sweepers Come to Dust by Alan Bradley is another one of the Flavia de Luce Novels which I am pretty much addicted too. This is the newest one in the series and I have read and loved all the rest. A delightful continuation of the story of young Flavia and her ability to find trouble (murder) wherever she goes. Even when she is away at boarding school!
Carrot Cake Murder by Joanne Fluke was not a favorite. I listened to it on CD and if I had something else to listen to I would have probably not finished the book but since I had nothing else to listen too I plugged through it. It is a basic, run of the mill murder with really nothing interesting, intriguing or reason to keep reading other than it's all you have to read!
Maisie Dobbs by Jacqueline Winspear This is the first in the series of female investigator Maisie Dobbs. The story takes place in London in 1929 when female investigators were not the norm. Reads more like a novel than a mystery. I have the next one in the series on my To Read list.
The Rosie Effect by Graeme Simsion picks up where The Rosie Project left off. It is the continuing story of Don Tillman, a professor who has Asperger's and the story of his marriage and what happens when he unexpectedly learns he is to be a father. Liked but didn't love but since I had read the first one I decided to read this one too. Some language.
The Boys in the Boat by Daniel James Brown was highly recommended by my husband. I loved it. It is a piece of non fiction that reads just like a novel. It is the true story of Nine Americans from University of Washington and their quest as a men's rowing team to win the 1936 Olympics in Berlin. The story is of remarkable achievement as these young men overcome many obstacles through determination, hard work and teamwork to reach their goal.
Lydia Cassatt Reading the Morning Paper by Harriet Scott Chessman was a recommendation from my mom
. She knew I had always enjoyed the artwork of Impressionist painter, Mary Cassatt and she thought I would enjoy the book too. It is a sweet, quick read and is the behind the scenes story to Mary's paintings. Her dying sister Lydia was her model for many of them and the book tells Lydia's story.
The Life Changing Magic Of Tidying Up by Marie Kondo did not change my life but it did help me clean
out my closet. This book is all the rage now and I did find the idea and concept of the book interesting and it helped me to look at all my stuff differently! Does it bring me joy? I did a massive clean out of my closet after reading it and although I haven't tackled the rest of my house, I am thinking about it.
The Nightingale by Kristin Hannah was recommended to me by a lot of people and I loved it. It is historical fiction or rather fiction based on history and takes place in one of my favorite places – France during one of my favorite times to read about, WWII. This book tells the story of the "women's war", what life was like for the women left behind. I showcases the human spirit and the durability of women.
The One Thing by Gary Keller was one of the non-fiction books I read this quarter. This book has great ideas and tips on how to be more productive and the importance on discovering and focusing in on the one thing at a time. I needed this one!
Season of Storms by Susannah Kearsley who is one of my all time favorite authors. I have read everything she has written! If you are a fan of historical fiction you must read her books! I loved the book as much as all the others. This one takes place in Italy and is the perfect combination of myster and romance.
The Miracle Morning by Hal Elrod is another non fiction pick. Promising to transform your life if you follow it's principles this book teaches you how to wake up each day with more ENERGY, MOTIVATION, and FOCUS to take your life to the next level if you follow it's teachings. I enjoyed the book and am a firm believer in the power a miracle morning can have and the difference it can make. I just need to be better at setting that alarm and getting up early!!
The Spool of Blue Thread by Ann Tyler is the author's newest book. It's not my favorite book the author has written. This story is about a family, their home and all the emotion and quirkyness that comes with a family.
Odd Thomas by Dean Koontz lives up to it's name – it is odd. This book was chosen by our book club and not one I would have read on my own or even been aware of! This is a story of a man named Odd Thomas and he is odd! Odd is a short order cook in a small town who sees dead people, including Elvis Presley and uses his ability to help the local police. The book is the first in a series of Odd Thomas books.
At the Water's Edge by Sara Gruen is written by the same author as Water for Elephants It is a story that takes place at the end of WWII in the Scottish Highlands where Maddie, her husband and his friend set out to find the Loch Ness Monster. Maddies discovers another world she didn't imagine, finds true love and friendship and the dark forces around her.
A Desperate Fortune by Susanna Kearsley is Susanna Kearsley newest book. She combines contemporary and historical fiction once again along with romance and intrigue. The perfect combination as codebreaker Sara Thomas heads to Paris to crack the code of a 300 year old journal.
Paper Love by Sarah Wildman This is a true story, the story of a woman who goes looking for the true story of her grandfather and a girl he left behind in Vienna after finding some old letters of her grandfathers. There is lots of information, history and facts about what life was really like for Jews in Vienna during this period. At times it read more like a text book than a novel but you will be fascinated and appalled.
Euphoria by Lily King is loosely based on the life story of anthropologist Margaret Mead. It isi the story of three young, gifted anthropologists of the '30's caught in a passionate love triangle that threatens their bonds, their careers, and, ultimately, their lives.
The Life Intended by Kristin Harmel leaves you with things to think about. Are you living the life you thought you were intended to live and what happens when life happens and you aren't living the life you intended to live? It is a story of finding happiness and learning to deal with grief and guilt.
Secrets of a Charmed Life by Susan Meissner takes place during The Blitz in London, a time period I haven't read much about. It is a beautiful story and one that leaves you asking yourself "What if?" What if you had made a different choice or decision, how would that have changed things. A story of love, loss and sacrifice. I am presenting this book to my book club in January.
Still Life by Louise Penny is the first in a delightful new murder mystery series I was recommended. The series takes place in French Quebec, Canada in the quaint village of Three Pines. A place you will totally want to move after you read the first book, despite the fact that people are murdered there. The main character, Cheif Inspector Gamache is delightful and you love him from the beginning. He is a man of integrity and quiet courage and you will fall in love with all the fun and quirky cast of characters that live in Three Pines. (There is some language)
Fatal Grace by Louise Penny is the second in the Chief Inspector Gamache series, I am making my way through all of them and loving them. If you have ever watched Midsomer Murders on BBC you will love this series too.
Birds of a Feather by Jacqueline Winspear. This is the second book in the Maisie Dobbs series. I reviewed the first one in May. This is a delightful series of an intelligent and resourceful female detective in London set in the 1930's.
Still Life by Louise Penny… more Inspector Gamache. I'm on a roll.
A Rule Against Murder by Louise Penny
The Cruelest Month by Louise Penny
What She Left Behind by Ellen Marie Wiseman deals with two parallel story lines. Two different young women – born 60 years apart. The story deals with mental illness, love, loss and redemption with some surprises thrown in at the end.
Beautiful Ruins by Jess Walter is the story of an almost-love affair that begins on the Italian coast in 1962…and is rekindled in Hollywood fifty years later. Fun historical characters like Elizabeth Taylor and Richard Burton are part of the story line.
The Brutal Telling by Louise Penny.  I love a good series and I love when there are more than just a couple of books in the series.  Still going strong with Inspector Gamache.
If you enjoyed this list, make sure to check out my 2020 Book List.