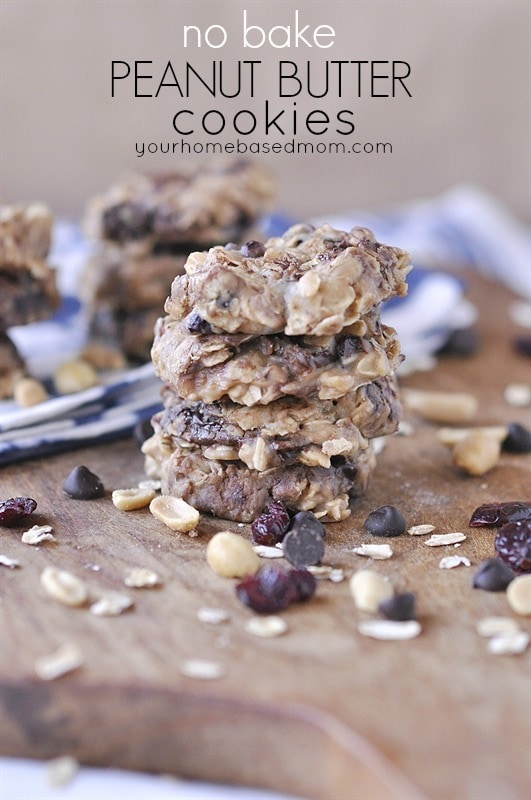 We've just enjoyed a couple of beautiful, warm,  blue skies, sunny days here in the Pacific NW.  A little unusual for us this time of year but we'll take it.  One of our favorite outdoor activities is hiking.  We are lucky to have so many beautiful hiking spots with in an hour of our house.  Even in the winter we like to get out and hike.  As long as it's not pouring down rain I'm game.  It can get a little muddy in the winter though!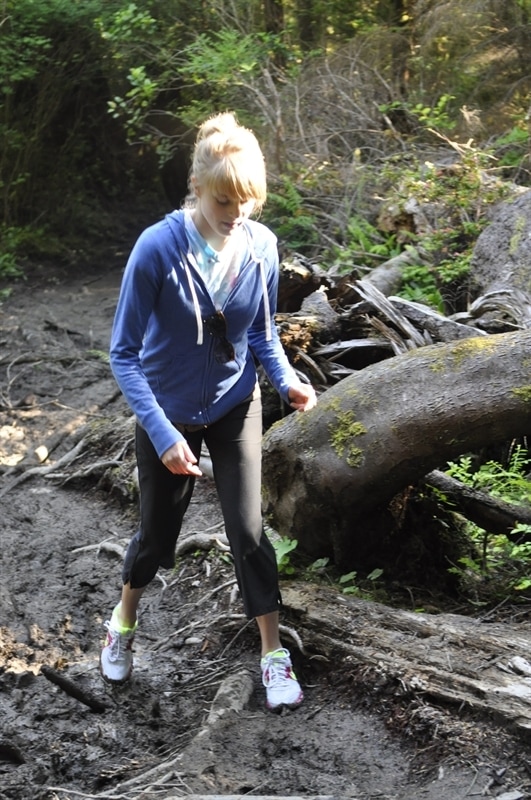 But it is totally worth it when you get views like this.  One of our favorite places to hike is the Oregon Coast.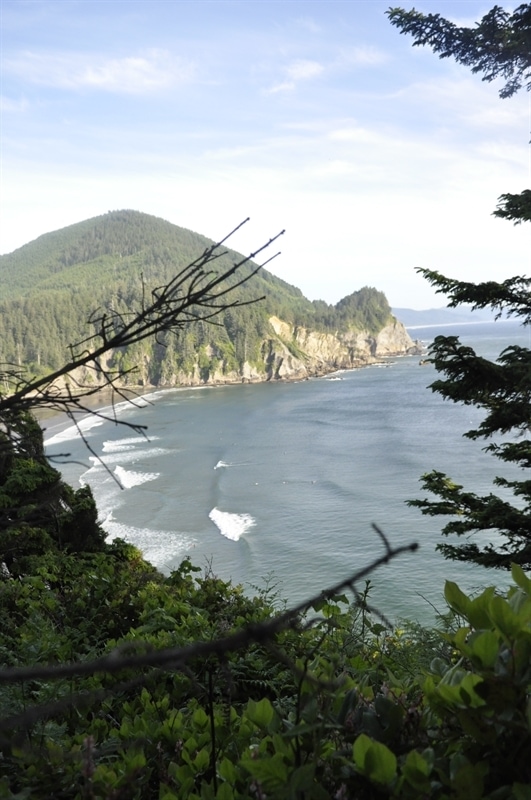 Hiking is a great way to keep active in the winter when other outdoor activities can be limited.
When the weather is just to bad to get outside I like to take a class at the gym or put a DVD on at home and get moving.
And when all else fails – there is always a nice little walk around the mall for some exercise.  I always said if it makes  you tired it qualifies as exercise and shopping makes me tired!!
When we head out for a hike I like to pack a long a little energy booster.  Today's recipe for No Bake Peanut Butter Cookies are the perfect thing.  They are full of protein and they are so easy!  They require no baking and can be put together in a matter of minutes.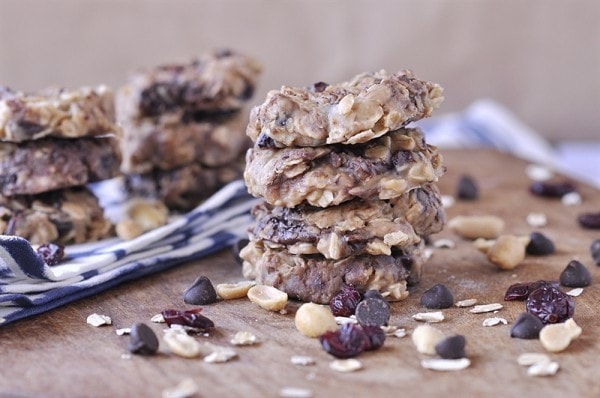 I got the recipe from Smuckers and it can be found here.  I decided to jazz it up  just a bit so added in some dried cranberries and chocolate chips.
The process is easy.  Stir together and then heat the sugar, vanilla, butter and milk.  Then add in the peanut butter and oats.  Then if you want add in some dried cranberries and chocolate chips.  The chocolate chips will melt a bit.  Form into balls and then slightly flatten them.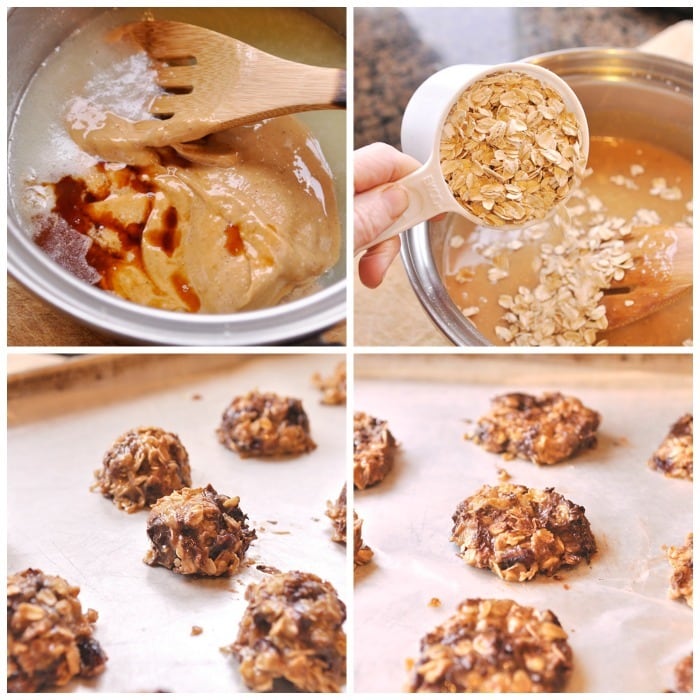 Allow them to cool and set up and then you are ready to hit the trails!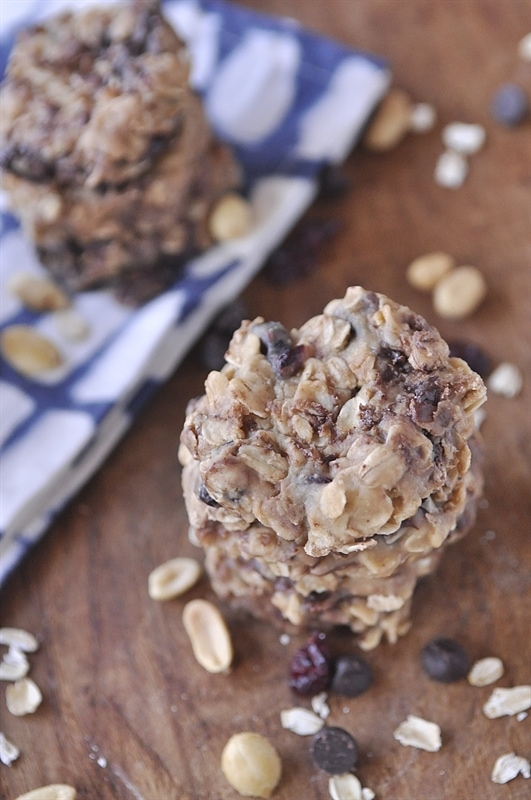 These Dark Chocolate Peanut Butter Bites would make another perfect hiking snack.
What's your favorite way to get moving during the winter months?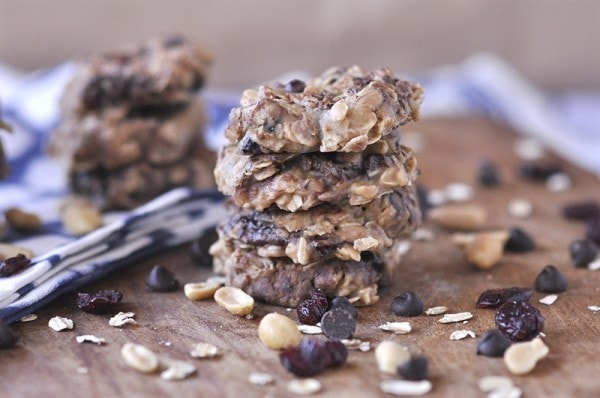 Be sure and check your local grocery store for a  $0.25-off coupon for a jar of Smucker's Natural Peanut Butter. For every coupon used, $1 will be donated to the NPCA (National Parks Conservation Association)
The J.M. Smucker Company has compensated me to promote its "Make A Natural Difference" campaign and I it is a cause that I am happy to share with you.
For other yummy peanut butter treats try these:
Nutty Popcorn Snack Mix – The Best Peanut Butter Chocolate Chip Cookies – Chocolate Peanut Butter Bars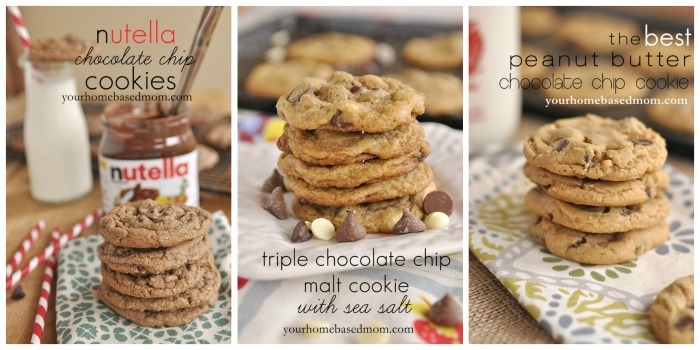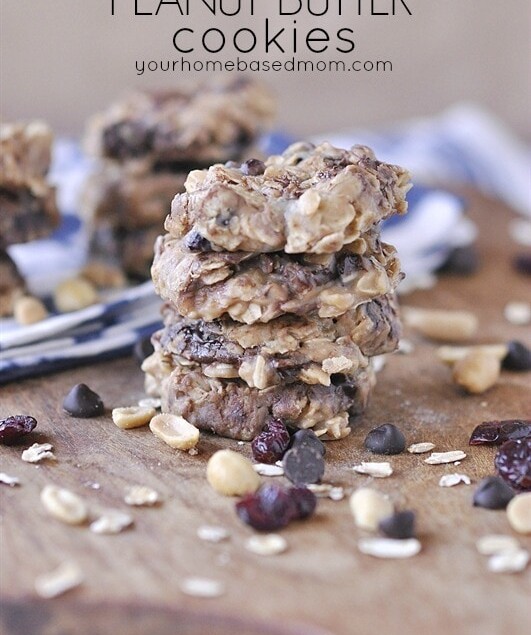 No Bake Peanut Butter Cookies
Ingredients
1 C turbinado sugar
1 1/4 C white sugar I just used 2 1/4 C white sugar
1/4 C butter
1/4 C milk
pinch of salt
3/4 C Adam's 100% Natural creamy peanut butter
1 tsp vanilla
1 3/4 C old fashioned rolled oats
1/2 C dried cranberries
1/2 C chocolate chips
Instructions
Line a baking sheet with wax paper or parchment paper.

Heat sugar, butter, milk and vanilla in a pan until butter is melted

Bring to a boil, stir occasionally for 1 minute.

Remove from heat and stir in peanut butter.

Add in oats, chocolate chips and cranberries. If you don't want the chocolate chips to melt, stir in oats and cranberries and then allow it to cool a bit before adding in chocolate chips.

Scoop into balls and then flatten.

Let cool completely.
 Enjoy!
Leigh Anne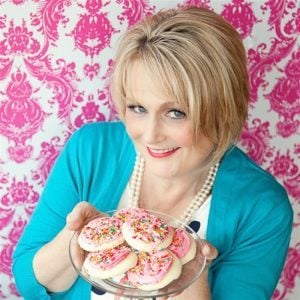 You can also visit me on Facebook, Pinterest, Twitter, Instagram
and Google+