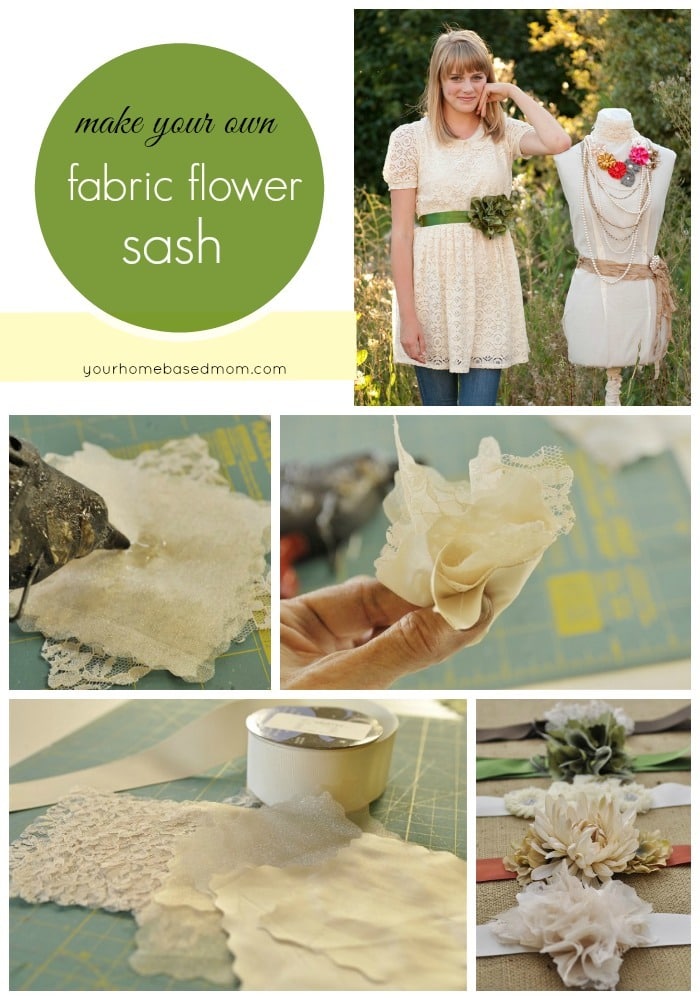 Each year my girls and I come up with an inexpensive, handmade item they can give all their girlfriends as a Christmas gift.
With two teenage daughters (alright, one is now in her early 20's) there are always a lot of girlfriends on the Christmas gift list. That can get a little expensive.
Several years ago we decided if they were going to give gifts to so many of their friends it needed to be inexpensive, handmade and something they can help make. Over the years, we have done some fun things. Last year we made everyone cute little felt flower pins and the year before it was decorative clothes pins.
Recently, my daughters and I did a fun mother/daughter photo shoot. In trying to coordinate our outfits we decided we needed Tessa to have some type of green belt to tie in with the green in everyone else's outfit. We decided it was almost as easy to make one as to run out to the store and try to find one, and a lot cheaper too.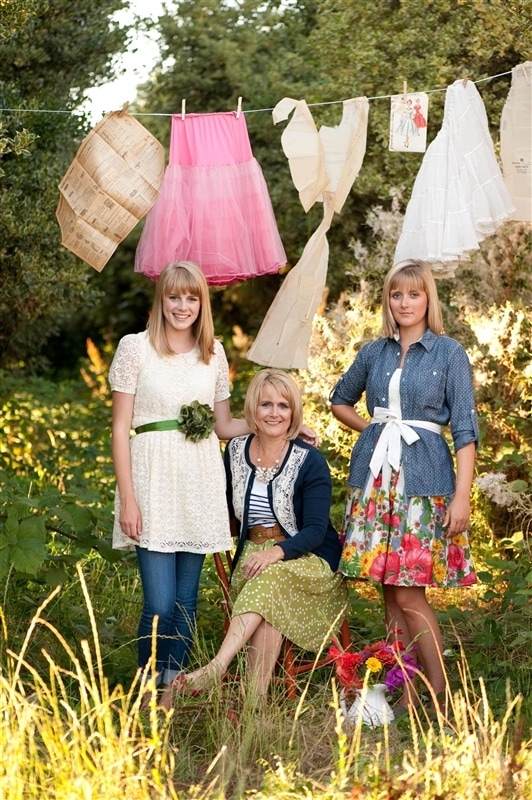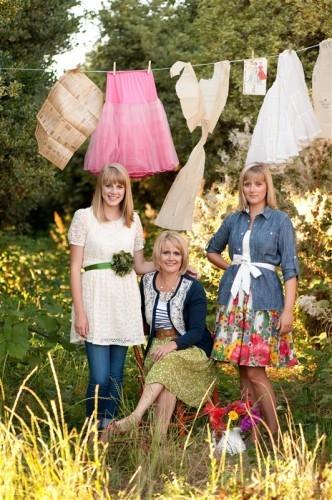 We came up with this cute flower belt.
It is just about as cute in the back as it is in the front.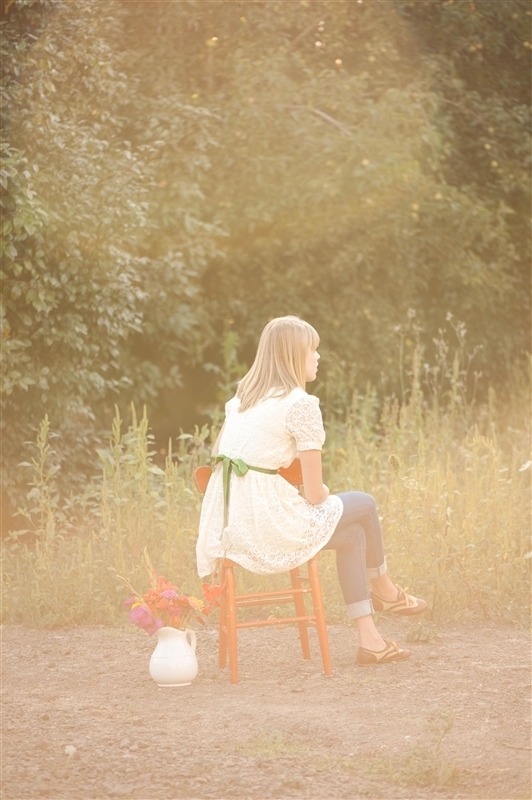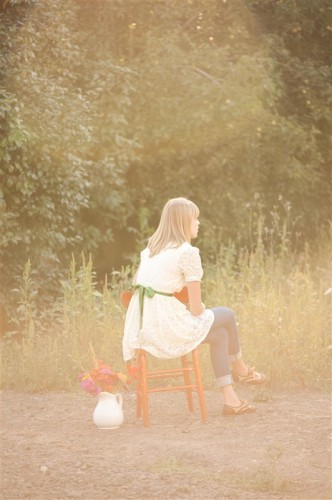 This last minute little creation will also be the girlfriend gift for this year!
I also came up with a few other inexpensive options that are a little quicker and easier to make although this flower belt goes together super fast and easy. And there is no sewing involved! All you need is a hot glue gun.
I used a combination of three to four different fabrics. All the same color but different textures. Satins, silks, lace and tulle all work great but you can also use cottons. You will also need a coordinating ribbon – satin or grosgrain.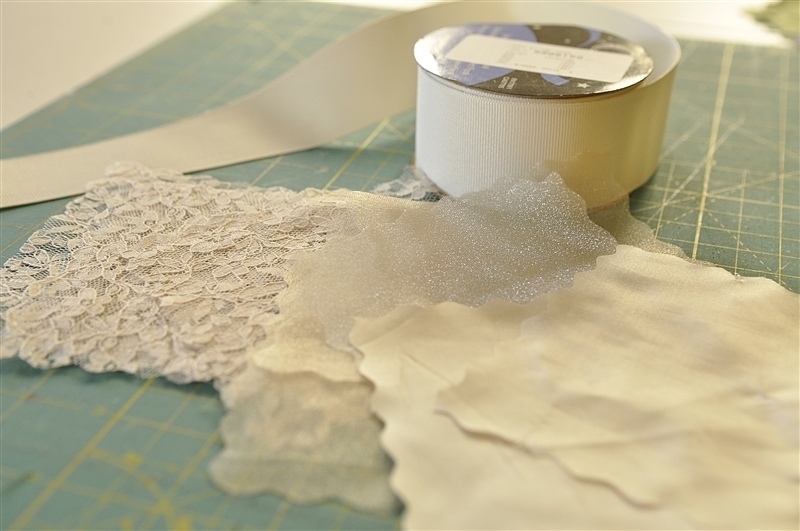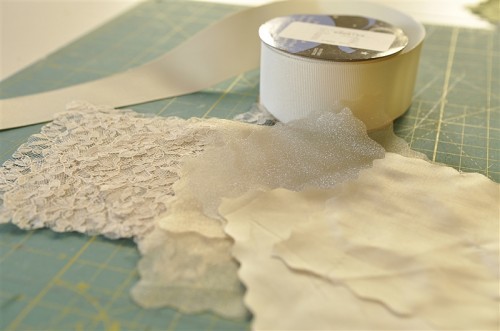 I cut the fabric into about 4 inch squares. They are not perfectly measured by any means and I used my rotary cutter. To help prevent the fabric from raveling as much I used a wavy blade on my cutter.
The next step is to layer the fabric pieces on top of one another. I stagger them so they don't line up perfectly.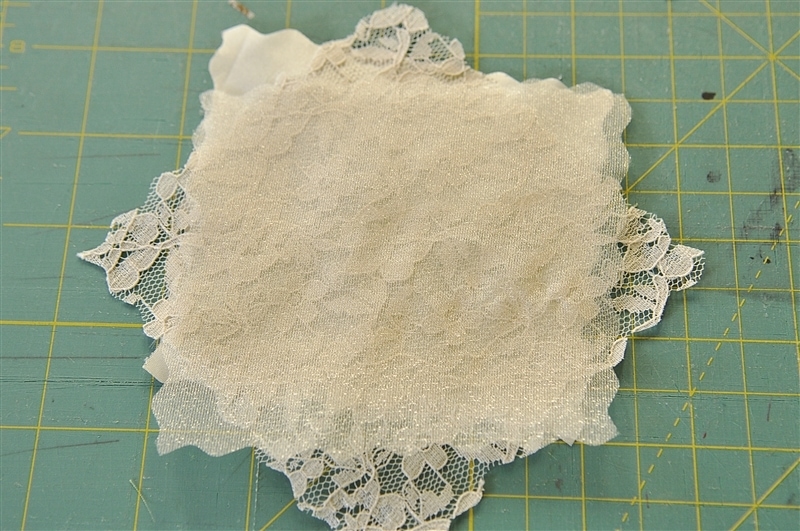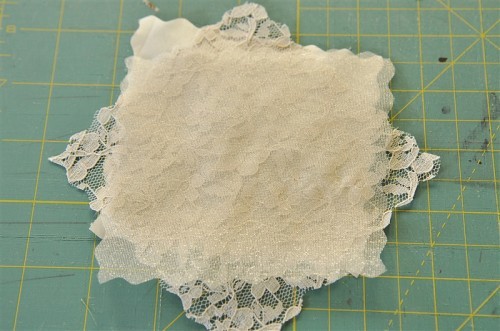 Then using your hot glue gun (make sure it is a well used one like mine!) just squeeze a dab or two of hot glue between each layer of fabric.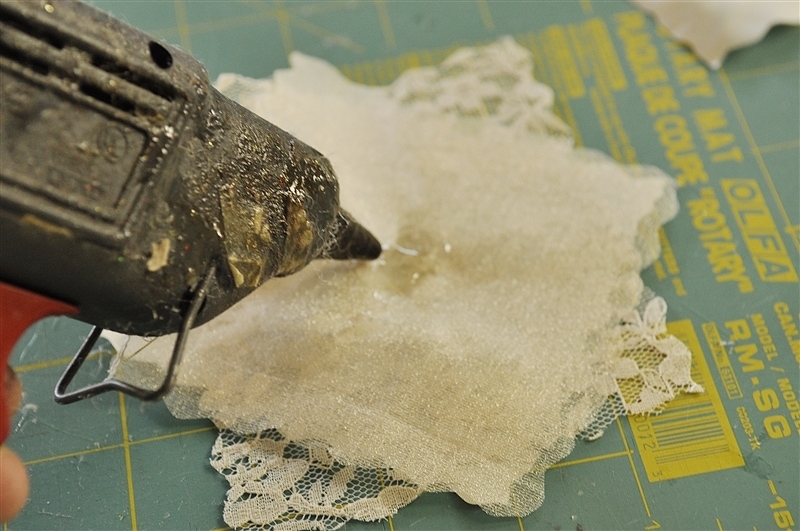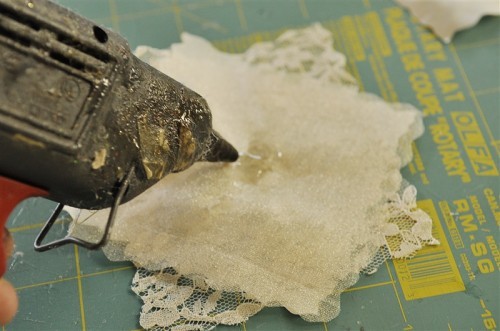 Add one more squeeze on top and then carefully (remember it is HOT glue) squeeze it together to form a flower. Please excuse my dirty hand. I have been busy spray painting in the garage!!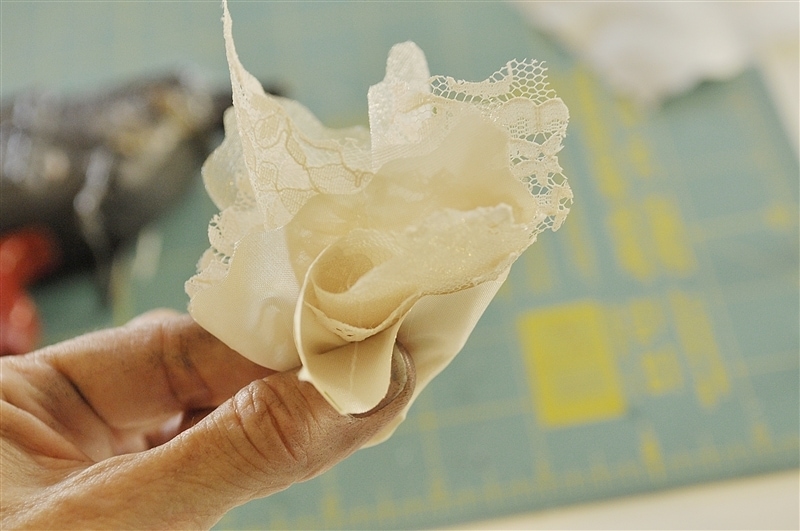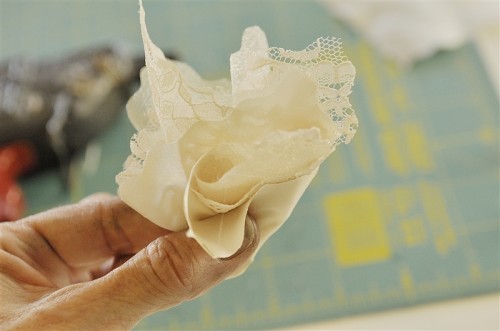 Then use a clothespin to keep the flower together and allow it to dry. Saves on the burned fingers too!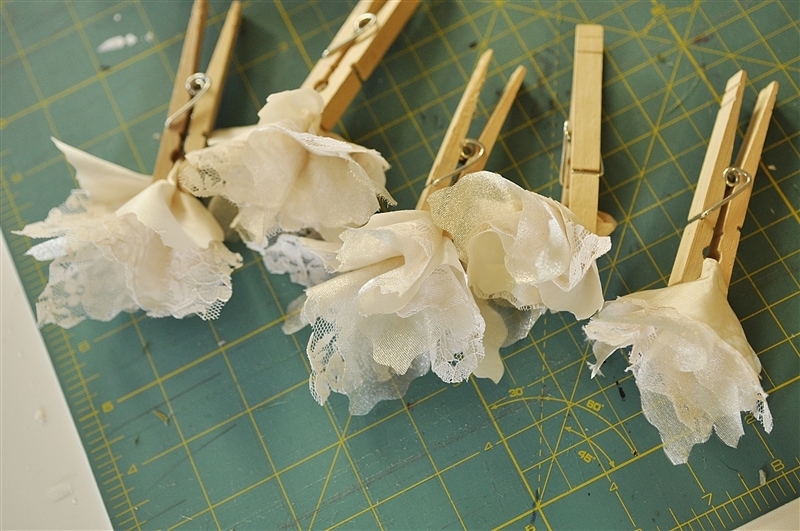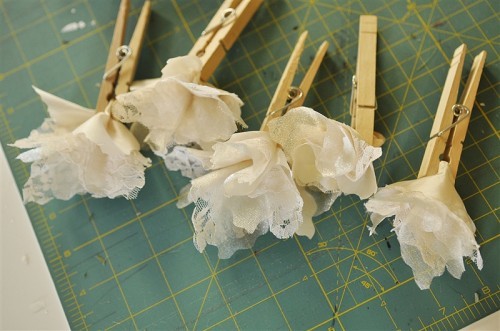 I made five little flower buds for the one main flower.
Use a piece of felt to adhere the flower buds to.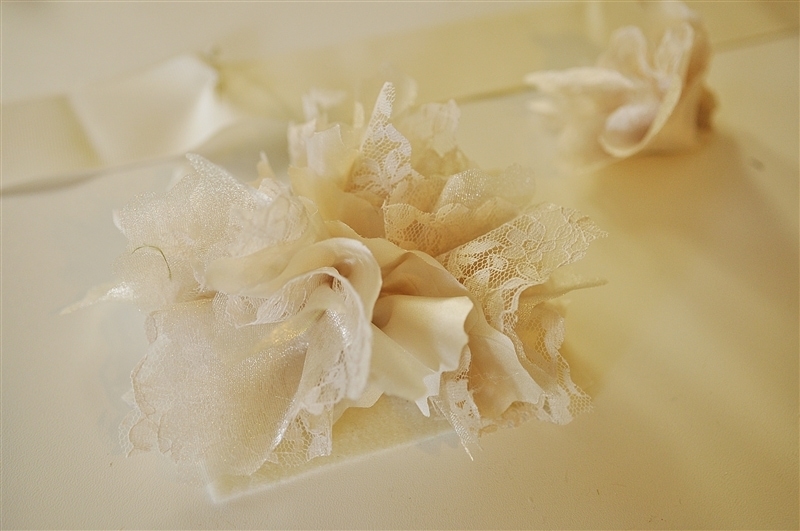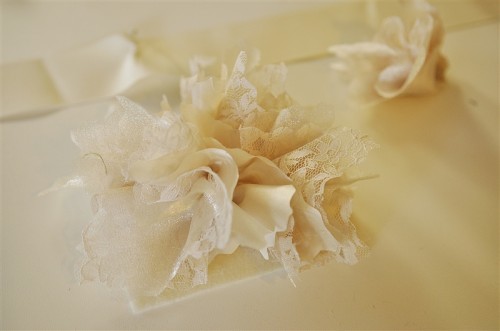 Place four of the buds with their bottoms facing into the center of the felt piece. Glue to the felt. Then add your fifth flower bud right into the middle of the flower, using another squeeze of glue. Again excuse the spray paint covered fingers!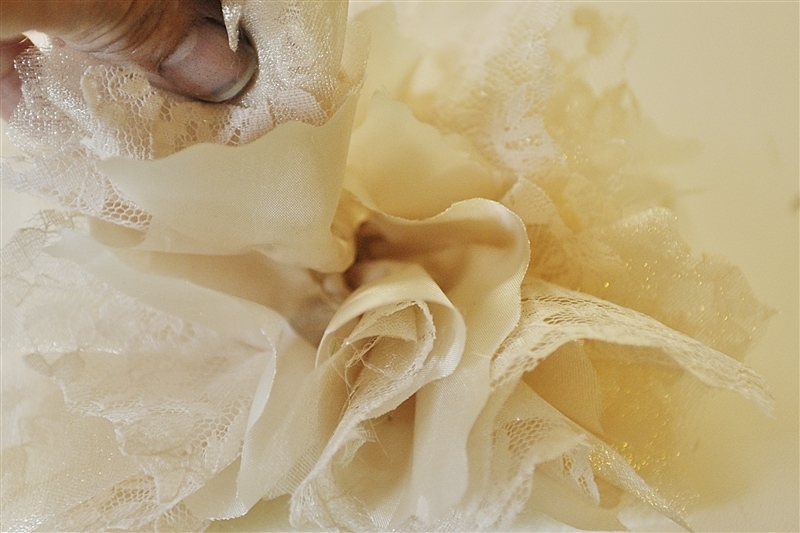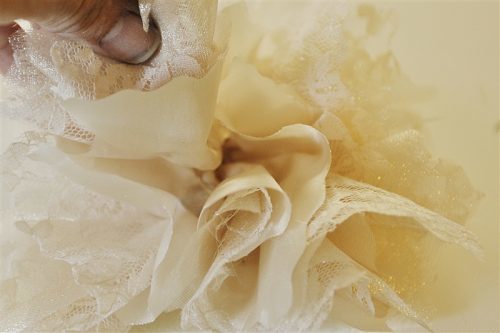 Then squeeze the whole thing together to make sure everything stays stuck! Trim away the felt on the backside so none of it shows from the front.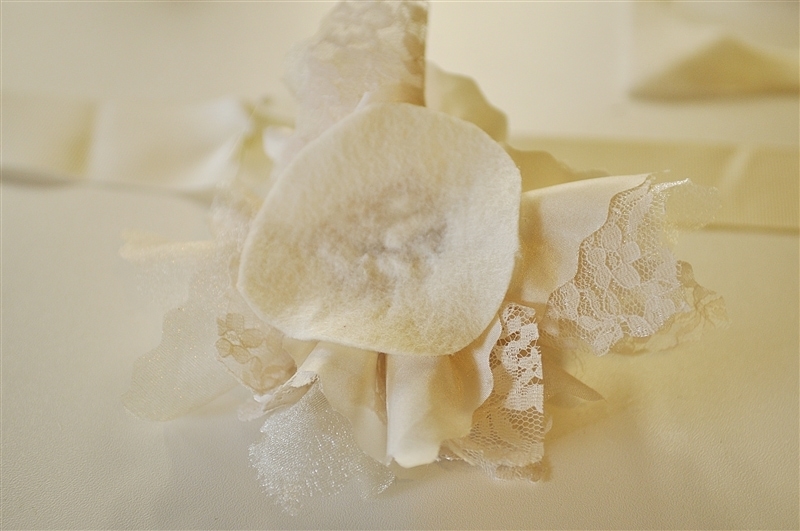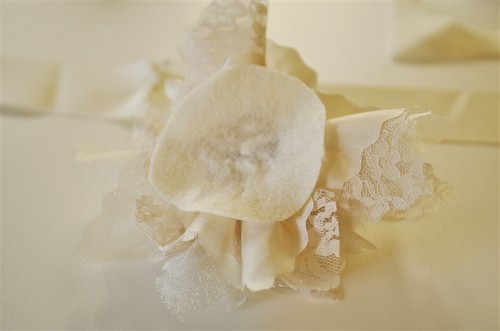 Next, just glue it to your ribbon. I used about 2 yards because I like to tie a bow in the back and have the ends hang down.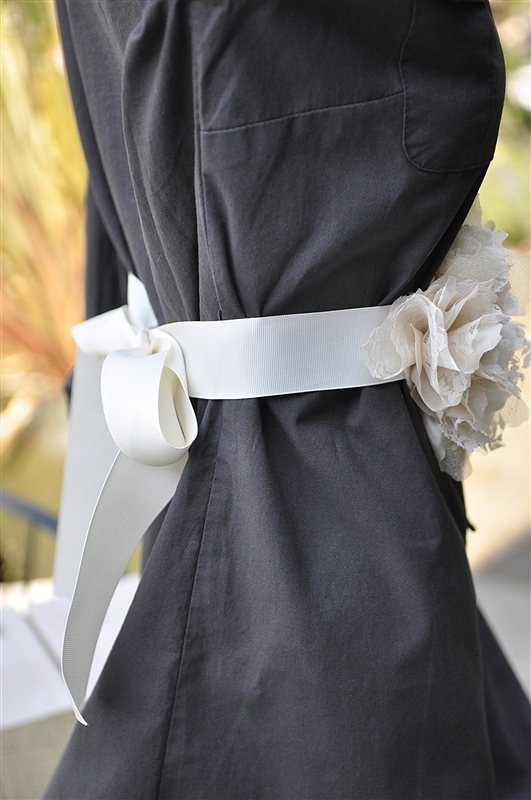 If you'd like a little easier version just pick up some embellishments from the craft store. These are actually meant to be scrapbook embellishments but they worked perfect for our belts too! Use 50% off coupon and they are a great deal.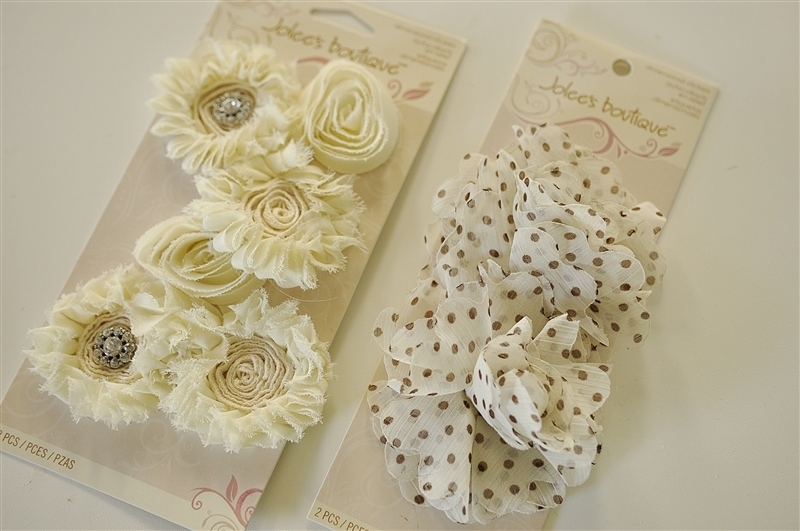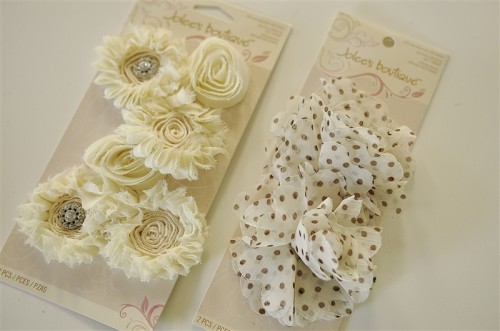 All I had to do was glue it to some felt to give it a little more support and then glued it onto the ribbon.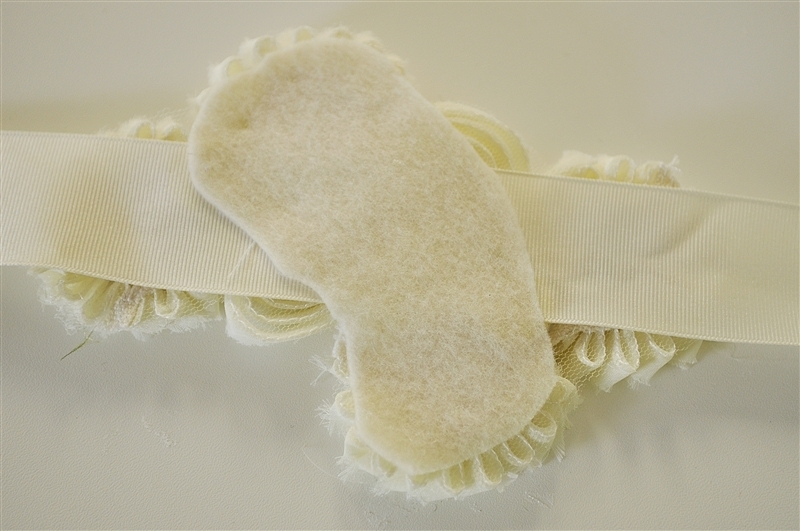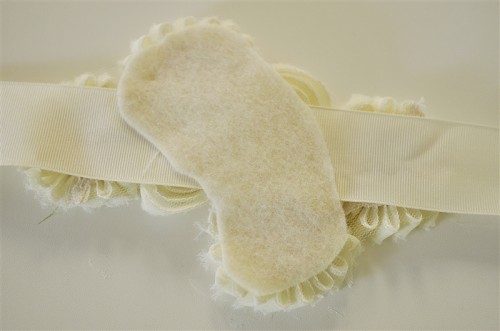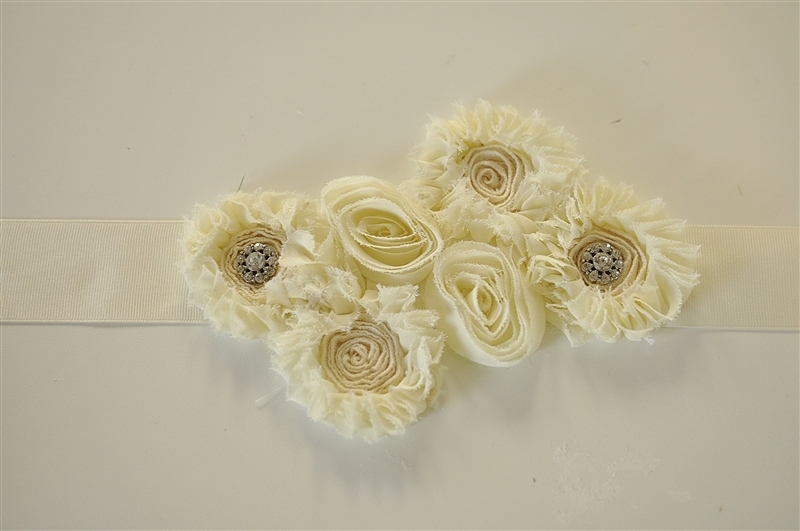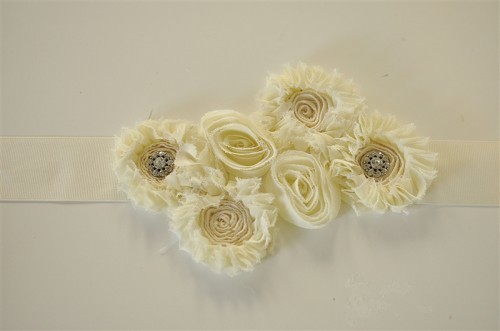 Flowers from the craft store or Dollar Store work great too.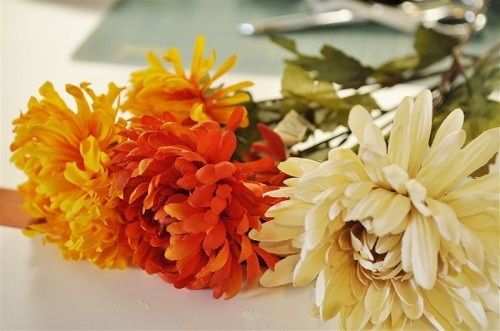 Just hot glue them right onto the ribbon.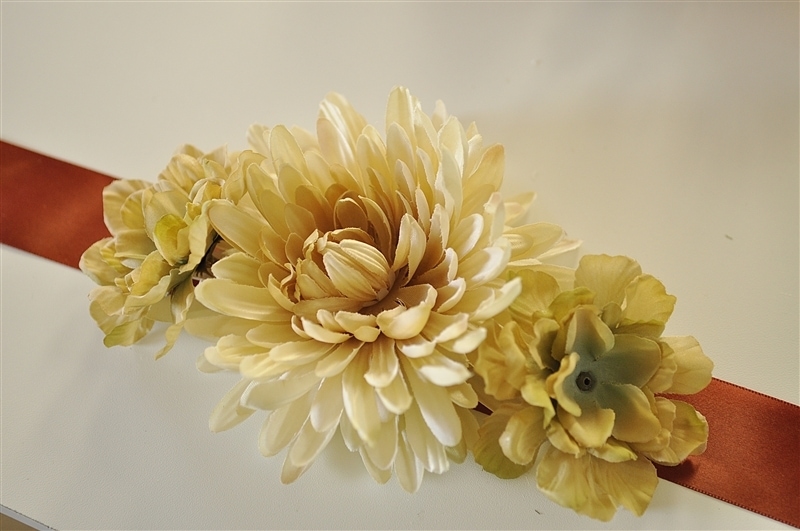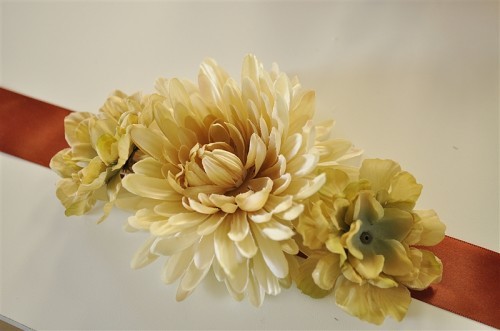 For some of the belts I decided I didn't want to have to tie the ribbon in the back so I added a D ring. This does require just a tiny bit of machine sewing but is totally optional!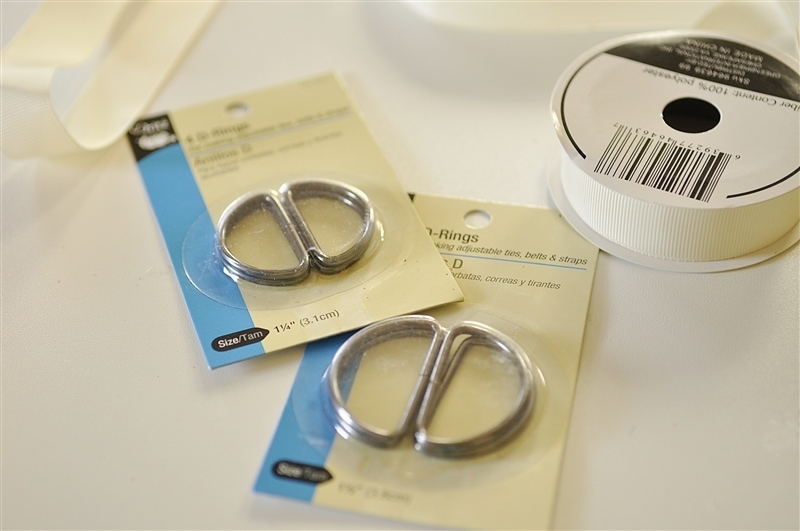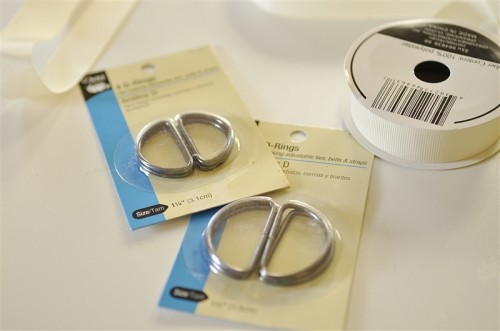 Just attach both D rings to one end of the ribbon. It is easiest to use your zipper foot so you can get nice and close.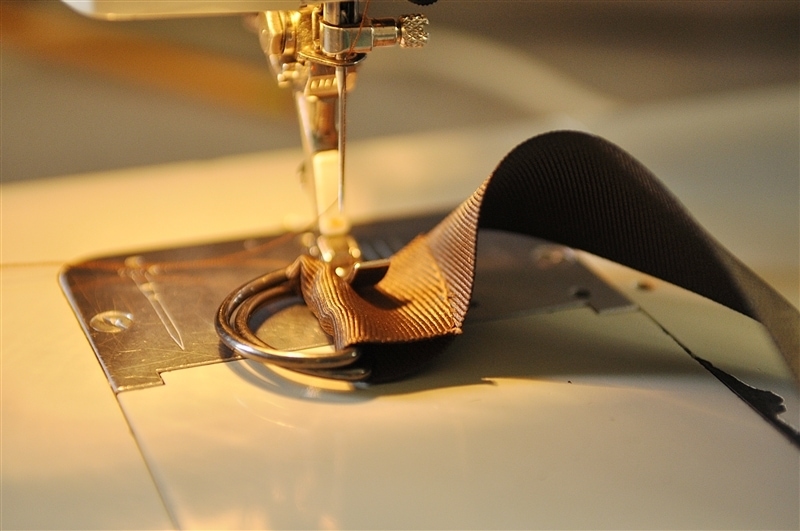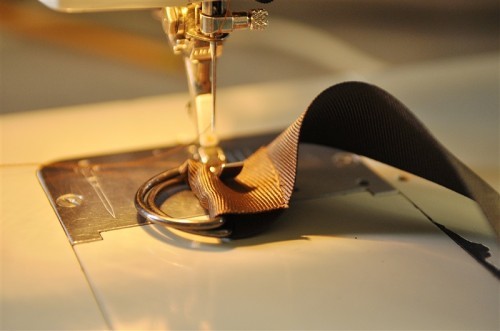 Then I just hot glued the flower close to the D ring.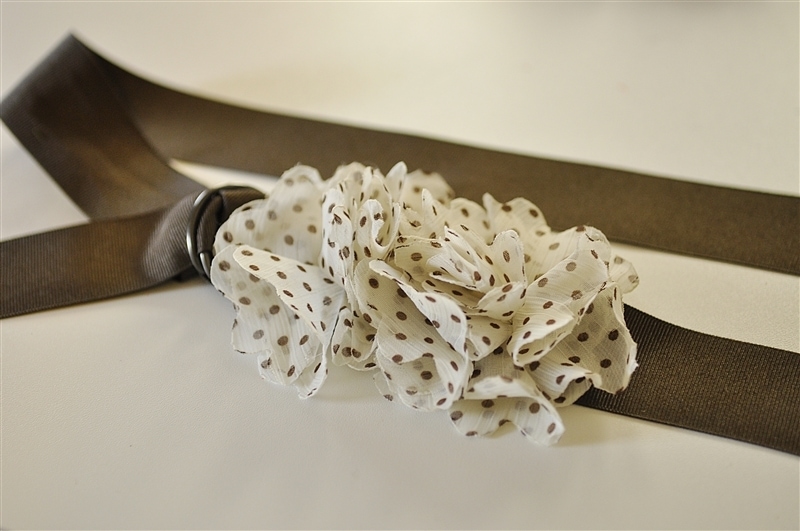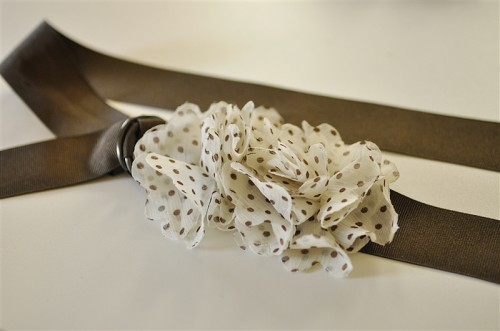 Aren't they cute! What teenage girl or any girl wouldn't love receiving a fun flower belt as a gift!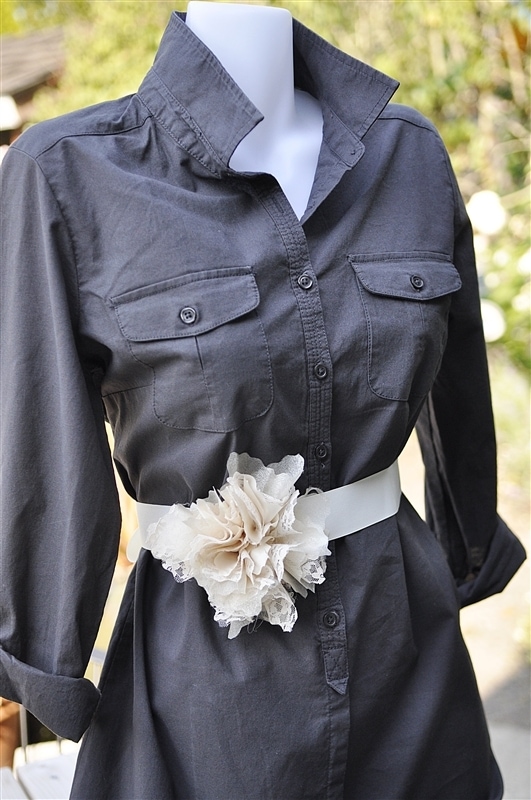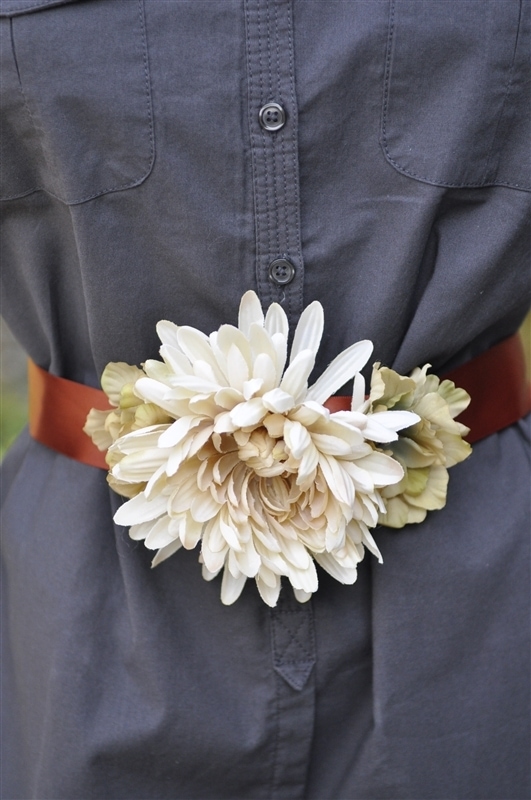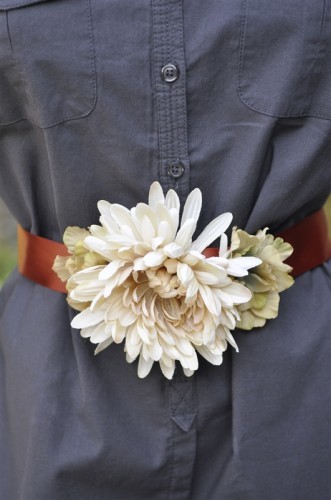 The best part is they go together quick and easy and each cost less than five dollars.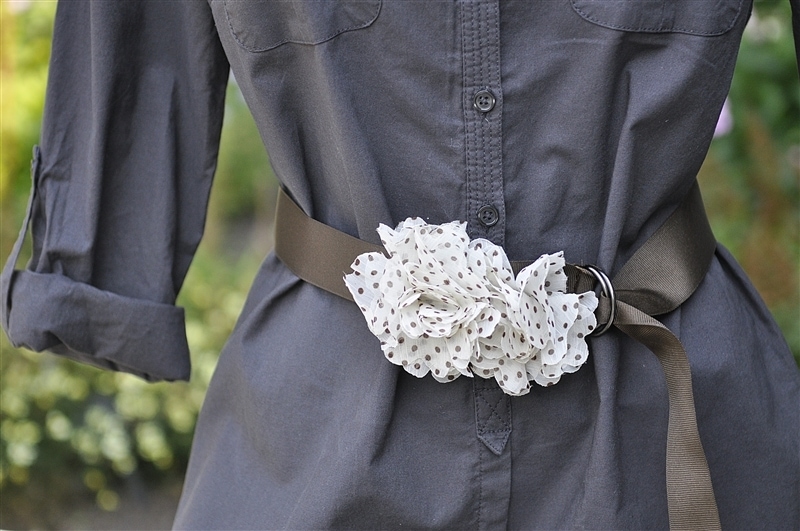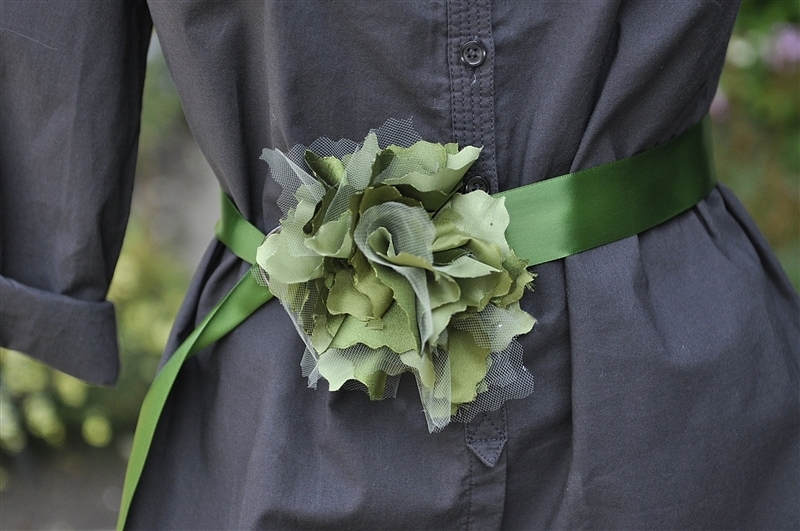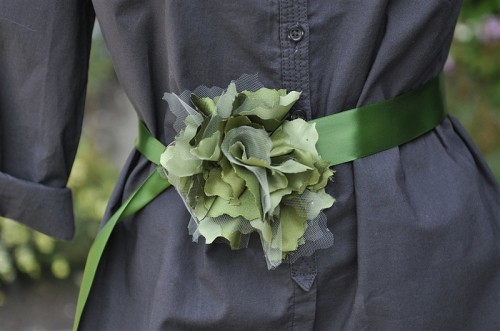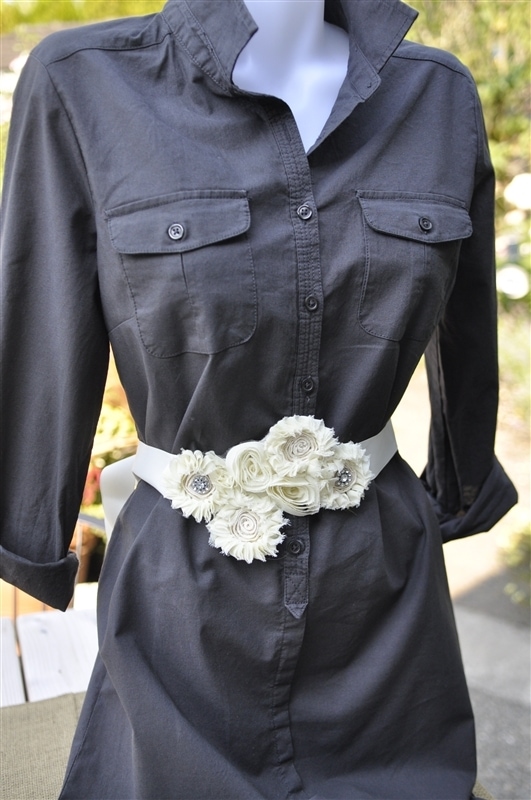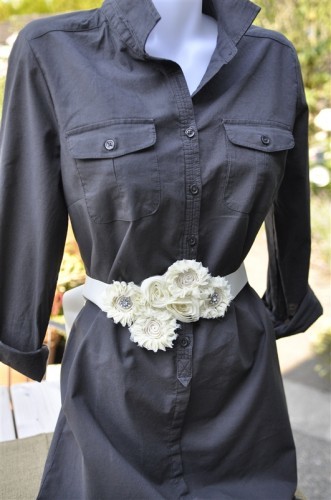 Here are the pretties all in a row!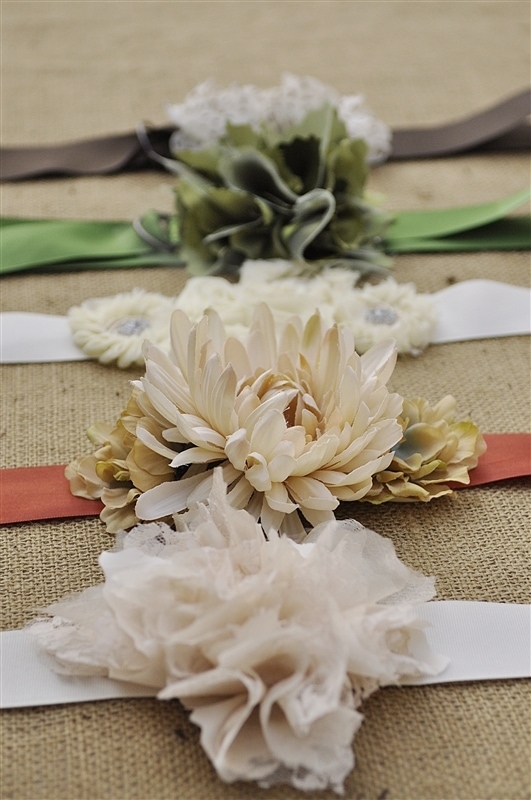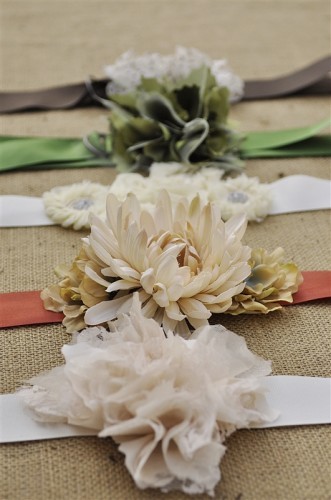 And because I thought you might ask – I picked up that cute little shirt dress this week at Target.
The hard part is going to be not keeping all the belts for ourselves!