My April, May & June 2016 Recommended Reads.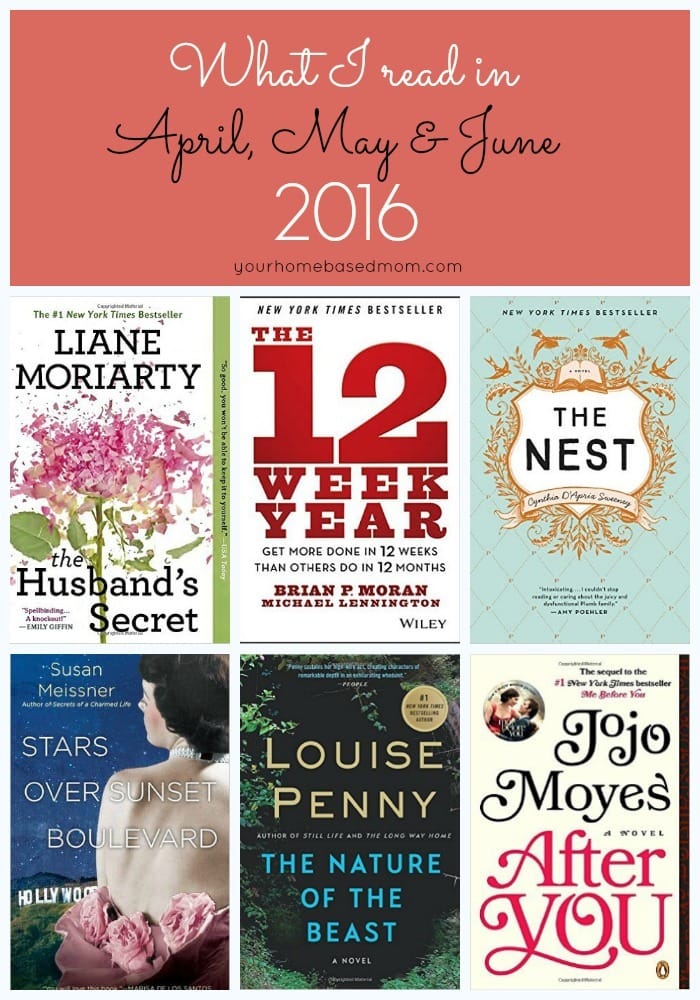 It's that time again, a list of what I've been reading lately, my recommended reads!  I love hearing from you how much you enjoy these posts and I especially love it when you share with me what you've been reading.  I get a lot of my "next reads" from books you have suggested.  The last two books I've read this month have both been a little disappointing, in fact, I didn't finish one of them so I'm looking for some good recommendations!  Leave a comment and let me know what you've been reading and loving.
April Recommended Reads
After You by Jojo Moyes is the sequel to Me Before You.  Can't say I loved this book but it is worth reading if you read the first one. The book deals with the aftermath of Will's death and how Lou does and doesn't deal with it. I preferred the Lou in the first book.  Definitely read Me Before You first.  I have read Moyes other work – The Girl You Left Behind and enjoyed it more.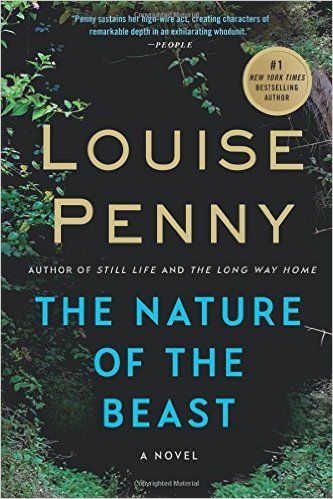 4 stars
The Nature of the Beast by Louise Penny is another one of my much loved Inspector Gamache series of murder mysteries that take place in French Quebec in a quaint, charming fictional village of Three Pines.  Although not my favorite of the series, I always love being transported to Three Pines and want to move there.  This is currently the last book in the series but there is another coming out in August of this year! (language)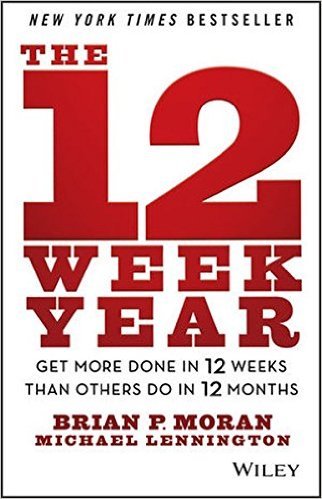 3.5 stars
The 12 Week Year  by Brian Moran is non fiction and I read this with a group of bloggers that I network with.  We read it alongside each other and held each other accountable which is a great way to read this book.  The concept revolves around defining your year into 12 week segments and setting and accomplishing your goals within that time frame. I've read a lot of "goal setting" books and this one was really nothing earth shatteringly new but worth a read if you are looking for a slightly new approach to goal setting and some inspiration.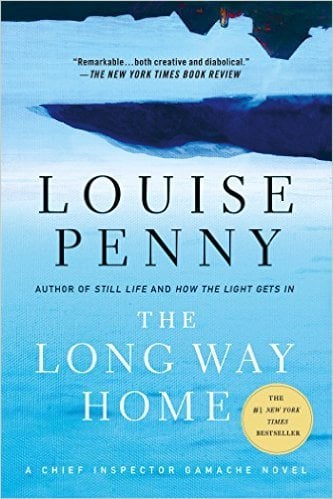 4 stars
The Long Way Home by Louise Penny.  So I thought I had read the current last book in the Inspector Gamache series but then I realilzed I had skipped two – I was so excited!  I didn't have to part ways with my friends in Three Pines yet. (language)
May Recommended Reads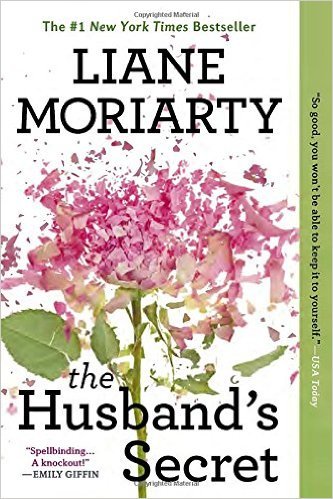 3 stars
The Husband's Secret by Leanne Moriarty is one I had seen a lot of people recommend.  I didn't love it. This was the first book in a series of "didn't love" books I read.  In this story, a woman discovers a letter her husband has written to be opened on the event of his death, a letter that contains a deep dark secret.  It is the story of how this secret effects a group of women when his wife reads it before his death. I am not a fan of books that glorify infidelity and this is one of them.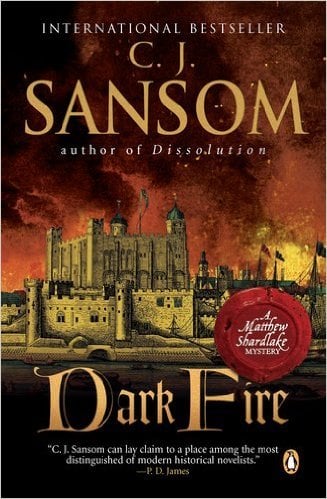 4 stars
Dark Fire by CJ Sansom is the second book in the Matthew Shardlake series.  I reviewed the first one here.  It is another Tudor murder mystery with the hunchback attorney Matthew Shardlake.  Our book club read the first one and this one and I am currently reading the third one so I guess I like them.   The books take place in the 1500's during the reign of King Henry VIII and the dark and superstitious world that existed.  There is lots of interesting history woven in amongst the murder mystery.  If you are a mystery fan and a historical fiction fan you will enjoy this book.
June Recommended Reads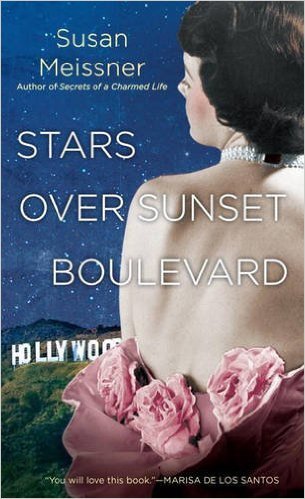 4 stars
Stars over Sunset Boulevard by Susan Meissner is the same author who wrote one of my favorite books I read last year, Secrets of a Charmed Life.  See my review here.   I enjoyed this book just as much as Secrets.  This story takes place in Hollywood during the 1930's while Gone with the Wind is being filmed.  Gone with the Wind is one of my favorite all time movies.  It is a fictionalized story of two young girls who are working at the studio where the movie is being filmed.  I love how the story of the filming of the movie is woven into the story plot.  It is a story of friendship and how those friendships shape our lives.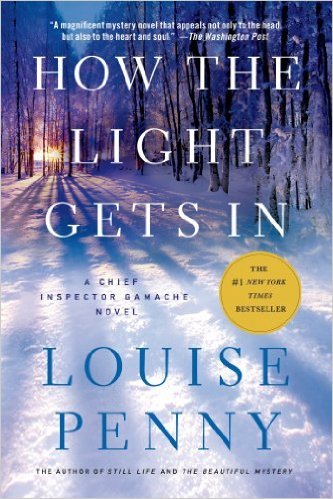 4 stars
How the Light Gets in by Louise Penny is another one of the Inspector Gamache books I skipped over.  Such a pleasant surprise.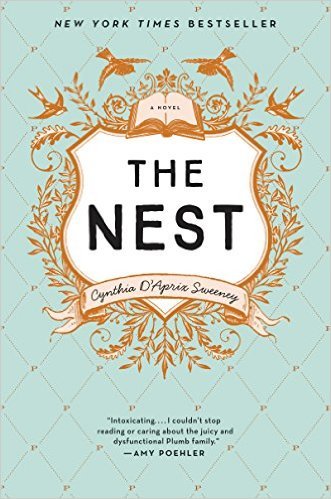 2.5 stars
The Nest by Cynthia D'Aprix Sweeney is a book I had high expectations for.  I had seen it all over the place, people reading it in their book clubs, recommending it etc.  My expectations were not met and it was a disappointing read for me.  I should have known better when the first scene in the book deals with a sexual encounter in a car.  The story is of a group of siblings who are to receive an inheritance (the nest) and due to some indiscretions and resulting lawsuit of one of the siblings the nest is used to pay his legal expenses.  The story had some strange twists and turns and I guess it's just not my kind of book and I probably should have just stopped reading but I kept thinking it was going to get better. (sex and language)
 I'd love to hear what you are reading and what some of your recommended reads are,  leave me a comment and let me know.