Today I am sharing my list of Recommended Reads from April, May and June of 2015.  I didn't read a ton but there are some good ones on the list.  As always, I'd love for  you to leave a comment and let me know what you've been reading and loving.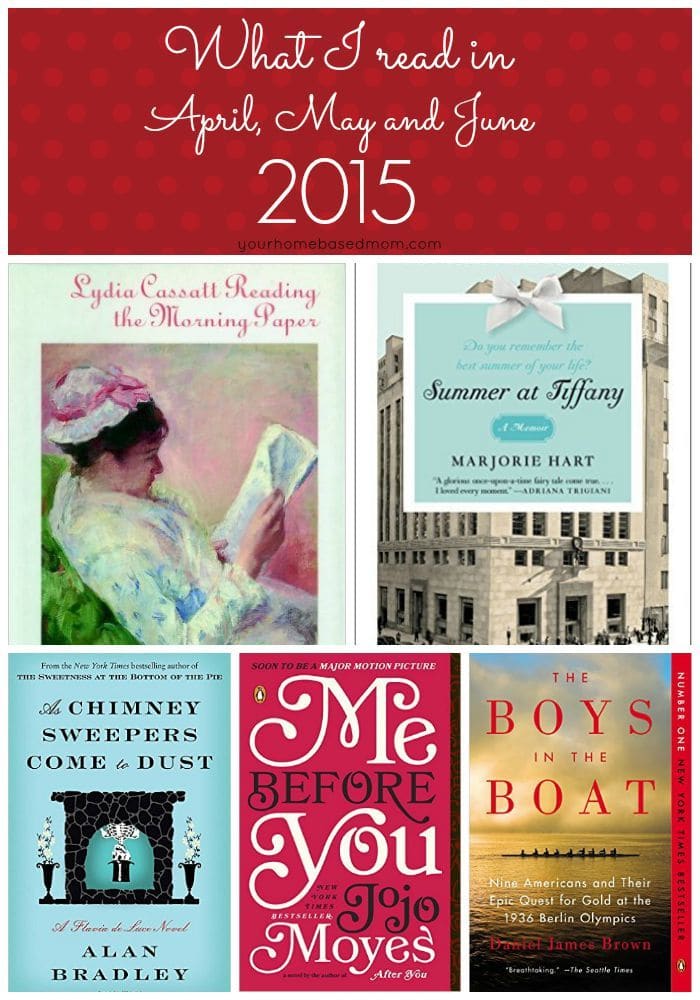 April Recommended Reads
Me Before You by Jojo Moyes was recommended by one of you and I liked it, didn't love it.  It is by the same author of another book I read, The Girl You Left Behind which I enjoyed more than this one.  It is the story of Louisa, who has lived in the same English village her entire life.  She becomes the caretaker of a parapalegic and her life and view of life change.  It deals with the subject of "right to die" and there is some language.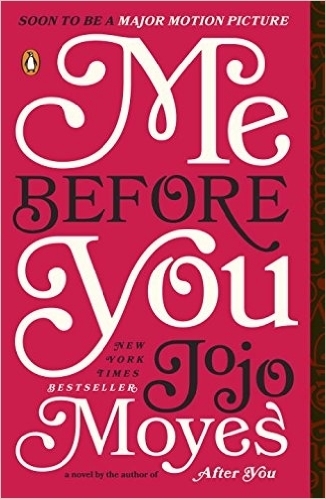 3 stars
May Recommended Reads
Summer at Tiffany by Marjorie Hart was recommended by a friend when she learned that my daughter was headed to NYC to live and work this past summer.  She thought I would enjoy this story and I really did.  It is a delightful and quick read.  It is a memoir of two young girls who go to live in NYC for the summer and both get jobs as the first female employees at Tiffanys in 1945.  This summer becomes a magical time in the girls lives and  they get to meet Judy Garland, be in Times Squares on VJ Day and lots of other once in a life time experiences.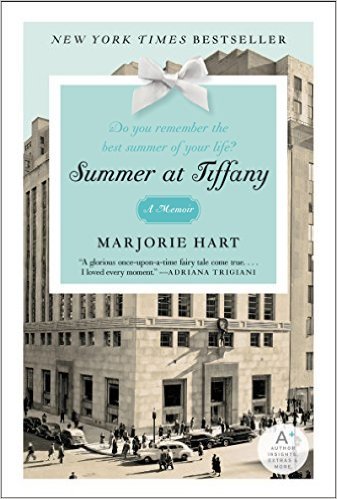 4 Stars
A Chimney Sweepers Come to Dust by Alan Bradley is another one of the Flavia de Luce Novels which I am pretty much addicted too.  This is the newest one in the series and I have read and loved all the rest.  A delightful continuation of the story of young Flavia and her ability to find trouble (murder) wherever she goes.  Even when she is away at boarding school!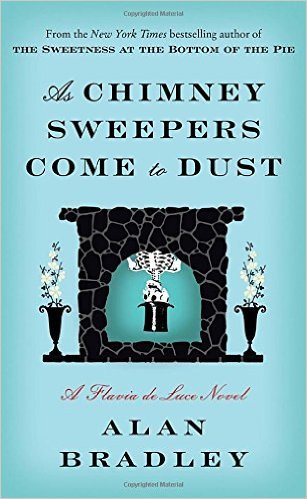 4.5 Stars
Carrot Cake Murder by Joanne Fluke was not a favorite.  I listened to it on CD and if I had something else to listen to I would have probably not finished the book but since I had nothing else to listen too I plugged through it. It is a basic, run of the mill murder with really nothing interesting, intriguing or reason to keep reading other than it's all you have to read!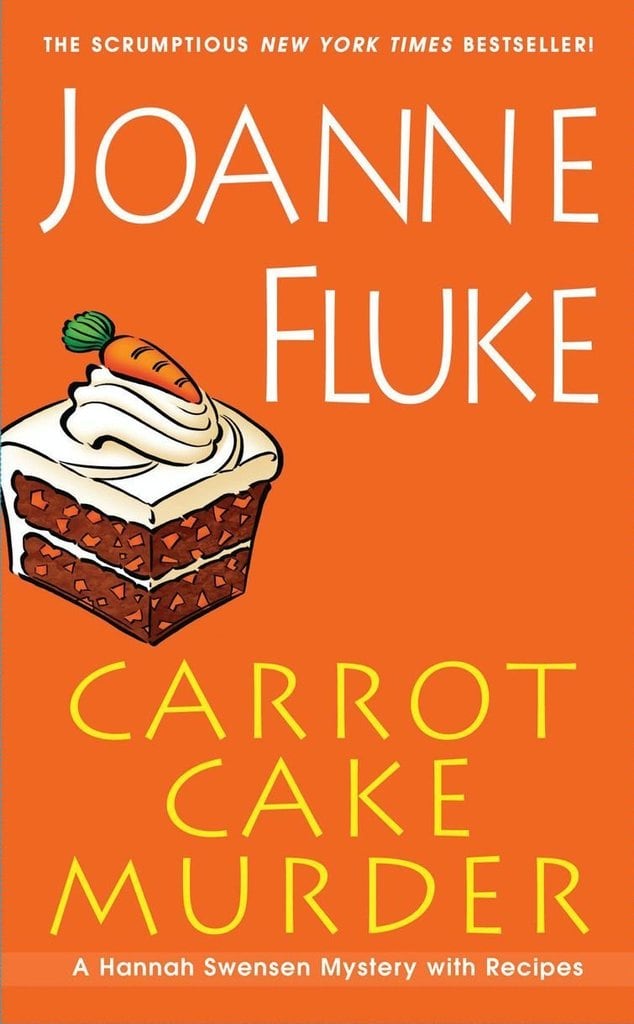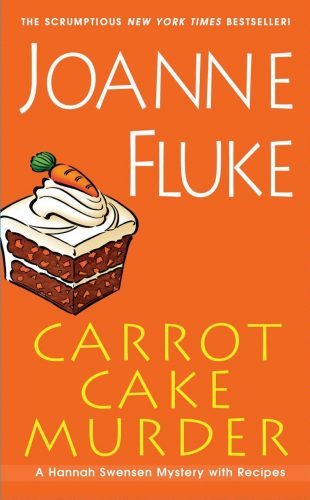 1 star
Maisie Dobbs by Jacqueline Winspear was another blog reader recommendation and I found it delightful.  This is the first in the series of female investigator Maisie Dobbs.  The story takes place in London in 1929 when female investigators were not the norm. Reads more like a novel than a mystery.  I have the next one in the series on my To Read list.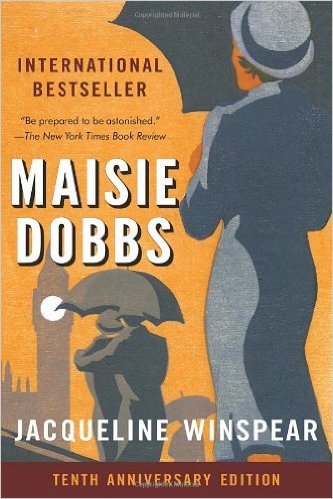 3.5 Stars
The Rosie Effect by Graeme Simsion picks up where The Rosie Project left off.  It is the continuing story of Don Tillman,  a professor who has Asperger's and the story of his marriage and what happens when he unexpectedly learns he is to be a father.  Liked but didn't love but since I had read the first one I decided to read this one too.  Some language.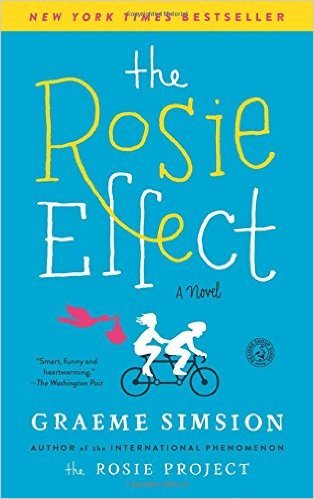 3 Stars
June Recommended Reads
The Boys in the Boat by Daniel James Brown was highly recommended by my husband.  He is not a big reader so when he reads a book and really enjoys it I listen.  We were also reading it for my Book Club.  I loved it. It is a piece of non fiction that reads just like a novel.  It is the true story of Nine Americans from University of Washington and their quest as a men's rowing team to win the 1936 Olympics in Berlin.  The story is of remarkable achievement as these young men overcome many obstacles through determination, hard work and teamwork  to reach their goal.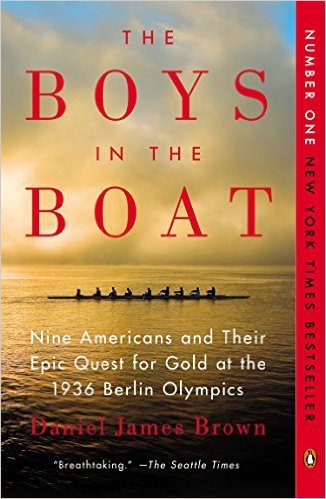 5 Stars
Lydia Cassatt Reading the Morning Paper by Harriet Scott Chessman was a recommendation from my mom.  She knew I had always enjoyed the artwork of  Impressionist painter, Mary Cassatt and she thought I would enjoy the book too.  It is a sweet, quick read and is the behind the scenes story to Mary's paintings.  Her dying sister Lydia was her model for many of them and the book tells Lydia's story.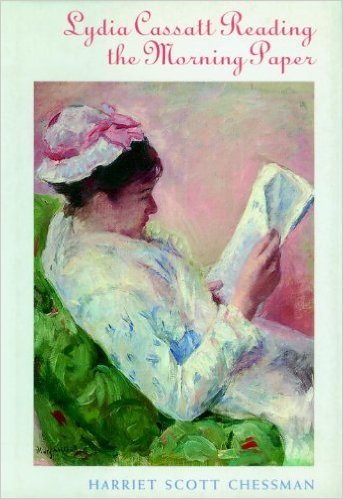 3.5 stars
The Life Changing Magic Of Tidying Up by Marie Kondo did not change my life but it did help me clean out my closet.  This book is all the rage now and I did find the idea and concept of the book interesting and it helped me to look at all my stuff differently! Does it bring me joy?  I did a massive clean out of my closet after reading it and although I haven't tackled the rest of my house, I am thinking about it.
3.5 stars
Well, that is it for the second quarter of 2015.  I hope you find a few books you'd like to read.  I'd love for you to leave me a comment letting me know what you have read recently that you loved.  I love my reader's book recommendations and end up reading many of them!