Here is my list of Recommended Reads for the last 3 months –  what have you been reading?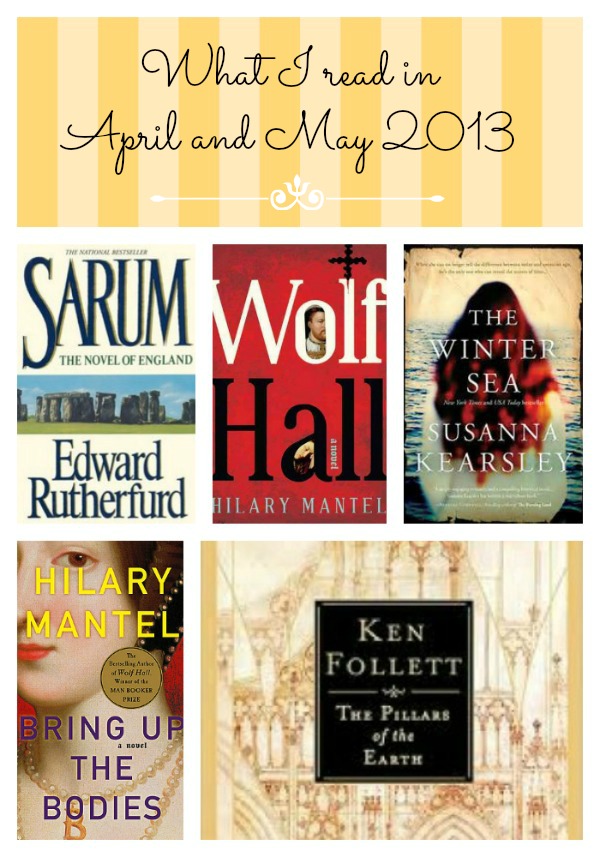 I got a little behind on sharing my reading list!  Three months behind in fact.
In April and May with all of our traveling, wedding cake buffet, college graduation, I didn't read as much as I usually do.
I also read a really BIG book – 900 pages big and that took a while!
But better late than never – today I will share April and May.  I apologize for you non-history fans but the list is pretty history heavy.  With our trip to England I got on a real English history kick the last few months.
Even though I didn't finish Sarum until June I read the majority of it in April so I will include it here.  If I didn't there would only be one other book in April and it would be lonely!
April 2013 Recommended Reads
Sarum, The Novel of England  by Edward Rutherfurd follows the fortunes and losses of five families from the Stone Age through the present time.The story takes place in and around Stonehenge and Salisbury and covers 10,000 years.  It's a long book.  But it reads like a novel rather than a text book and definitely held my interest and attention.  I especially found it fascinating as I visited the areas where the story took place on our trip.  If you would like to learn more about the history of England I highly recommend the book.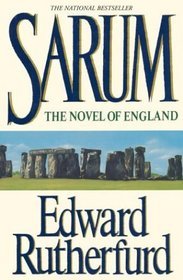 4 stars
Wolf Hall by Hilary Mantel was the second book I read in April.  It is another long one, over 600 pages.  It too deals with English History and is the story of King Henry VII and his first wife, Catherine of Aragon in the 1500's.  Remember this time period was a violent and brutal time and that is reflected in the story.  Although I enjoyed the book from a historical standpoint I found the story somewhat difficult to follow and really had to force myself to finish it.  There were way too many people named Thomas during this time period!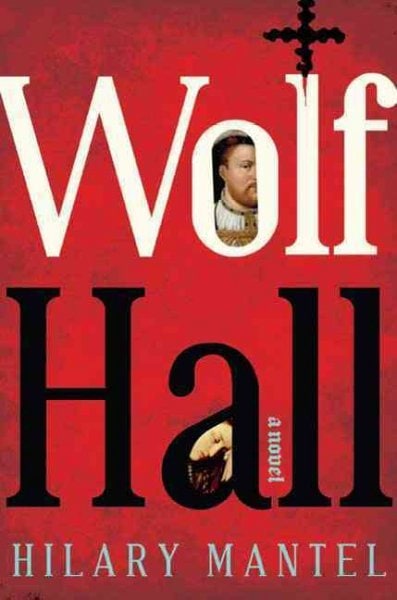 3 stars
May 2013 Recommended Reads
I love it when I am introduced to a new author.  When I find an author I like I have a tendency to read everything they wrote.  Our book club read the book The Winter Sea by Susanna Kearsley in May and I loved it.  It was a really enjoyable, easy read.  Especially after Sarum and Wolf Hall!  It is a historical fiction piece and set in the present day but goes back in time to Scotland in the early 1700's during the Jacobite rebellion. I have now read 3 of Kearsley's books and they all are modern gothic novels that blend historical adventure and modern-day suspense with romance and a touch of something spooky.  They are a nice clean read too!
4.5 stars
Pillars of the Earth by Ken Follett is another English history novel that takes place in the twelfth-century and the story deals with the building of a mighty Gothic cathedral.  Although it takes place in a fictional town, the story is based on Salisbury and the cathedral there.  Please remember this was a violent and barbaric time and the story reflects that.  There is some sex in the book and a rape scene.  But from a historical perspective it was very interesting.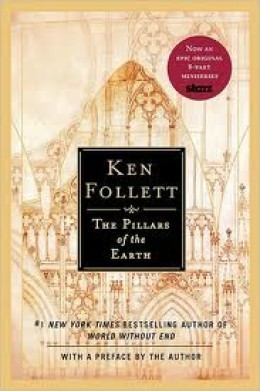 3.5 stars
I promise I will get off my English history kick soon!  Bringing up the Bodies by Hilary Mantel is the sequel to Wolf Hall and deals with King Henry VII's marriage to Anne Boleyn. We all know what happens to poor Anne when she can't produce a male heir so the story ends with Anne's trip to The Tower of London from which she never returns.  There are a few more wives to go so maybe there will be a few more sequels.  I almost hope there aren't any sequels because I think I'm pretty much done with old Henry!  I enjoyed Bringing up the Bodies a bit more than Wolf Hall and the story was easier to follow.  A few less Thomas' I think!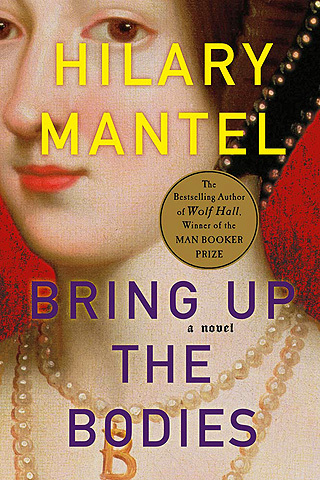 3.5 stars
 So what have you been reading lately?  Please share in the comments.
To check out some of my other recommended reads go here:
January 2013 Recommended Reads
February 2013 Recommended Reads
Enjoy!
Leigh Anne
You can also visit me on Facebook, Pinterest, Twitter,  Instagram
and Google+
For a list of where I Link Up each week go here.