These Apple Pie Caramel Apple Slices are the perfect way to enjoy a caramel apple without the whole apple.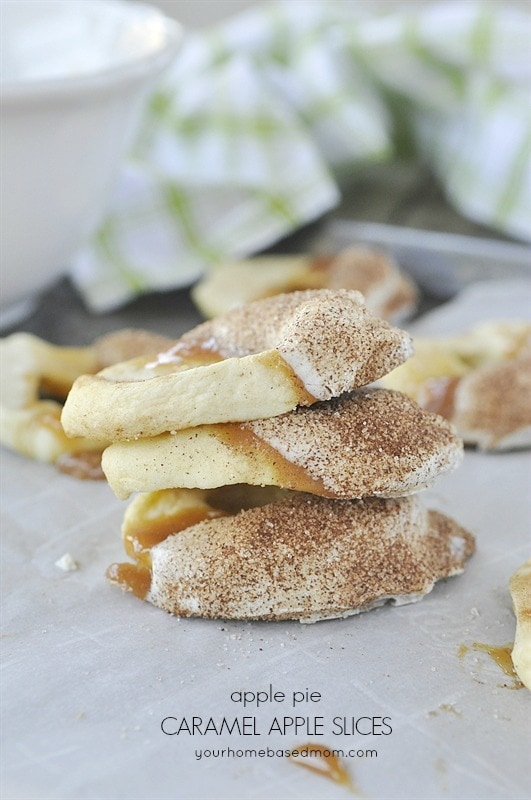 For the month of November, I have joined up with Cindy from SkiptomyLou who will be doing sewing ideas, while Mique from Thirty Handmade Days, will be posting craft ideas,  will share how to decorate in holiday style.  Of course you are going to find lots of great baking ideas here!  All the ideas you are going to need for creating fun and delicious food treats for all your friends and neighbors.
I love a good caramel apple whether it comes from the candy store or I make them at home.  My favorite recipe for caramel apples can be found here.
The apple pie version is my favorite.  It's dipped in caramel and then white chocolate and then sprinkled with cinnamon sugar.  Yum!! But sometimes you want a caramel apple without the whole apple.  You just need a couple of bites.  That's where these Apple Pie Caramel Apple Slices come in.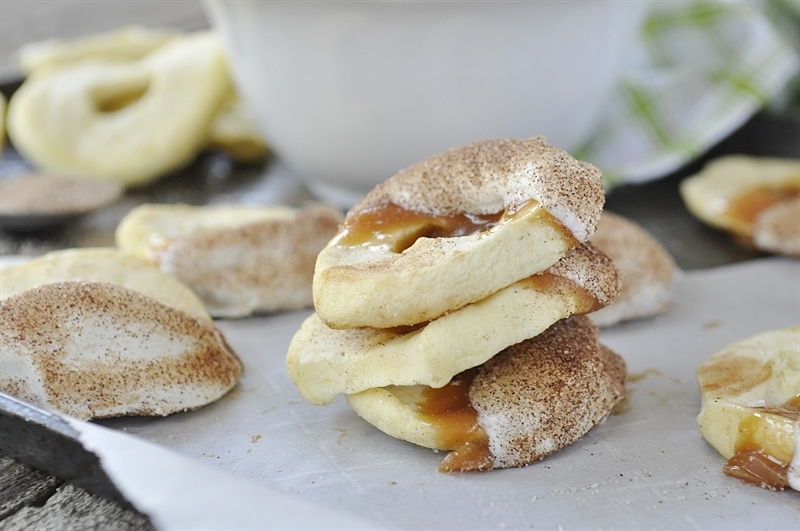 With these slices you get all the goodness of a caramel apple in just a few bites.  I used dried apples that I found in the bulk food bins at Winco.  I did pick through a bit to make sure I got whole, niced shaped slices.  I sipped the slices into my favorite caramel – Pete's Caramel.  It is the best and so easy to work with.  Dip half the apple into caramel.  I like to melt my caramel either in the microwave or in the slow cooker.  The slow cooker is best if I am doing a big batch.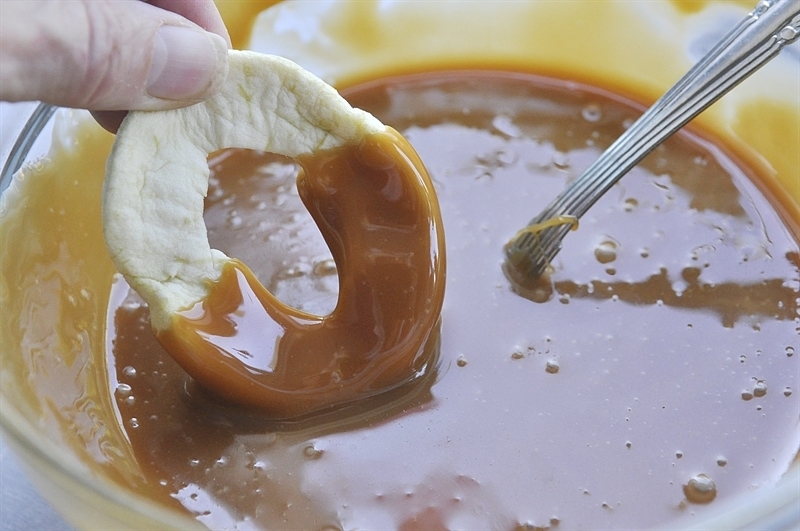 Lay them on some parchment paper and allow the caramel to set up.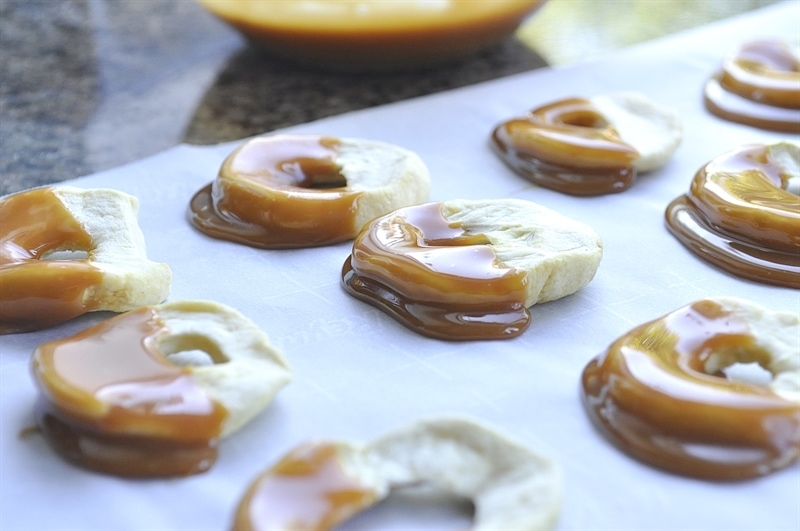 Then melt your white chocolate and dip the caramel end into the chocolate.  I melt the chocolate in the microwave in a bowl.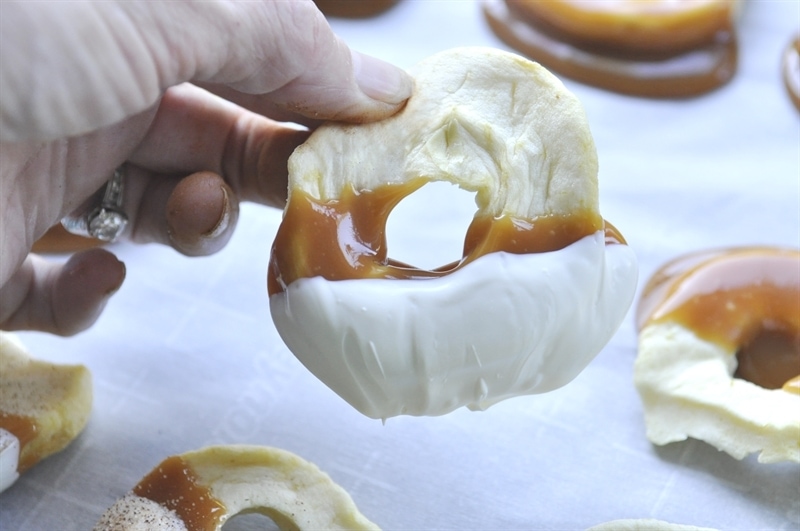 Then the final touch is to sprinkle the wet chocolate with a cinnamon/sugar mixture.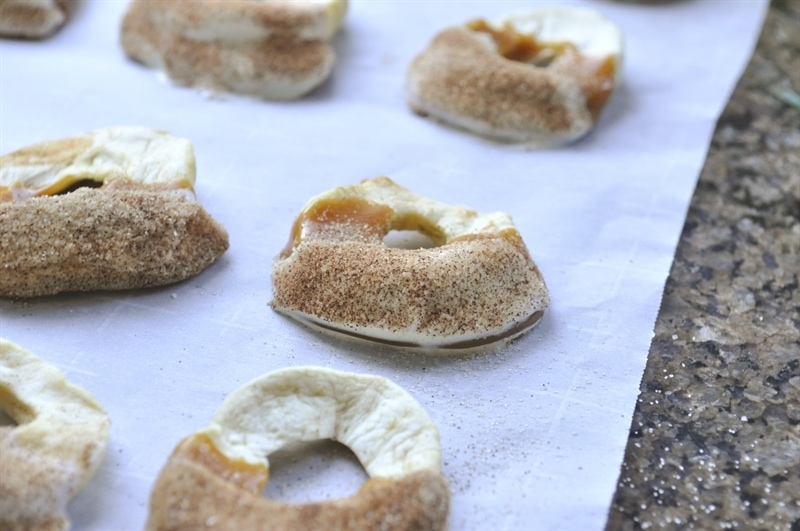 Once the chocolate sets up they are ready to eat!  Of course, you could always package some of them up and give them as gifts.  Or then again, you can eat them all yourself.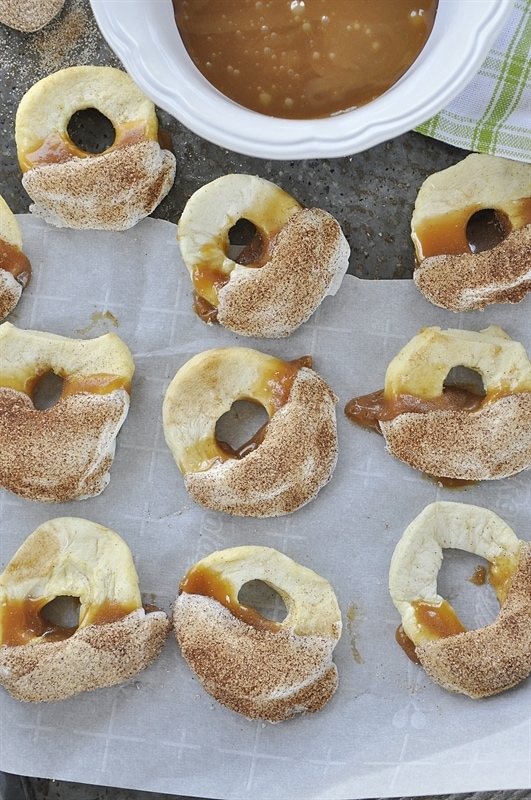 You can make them up a day or two ahead of time but I found they are best if they aren't more than a day or two old.  Keep them cool or your caramel and chocolate may melt.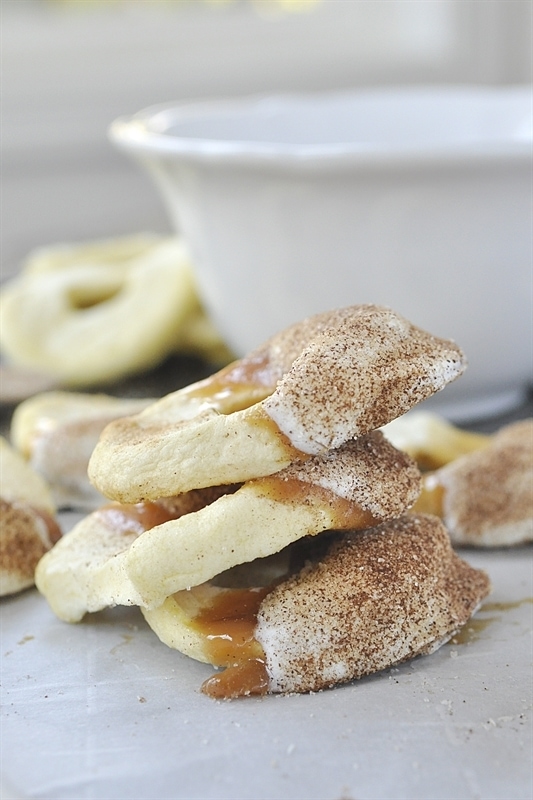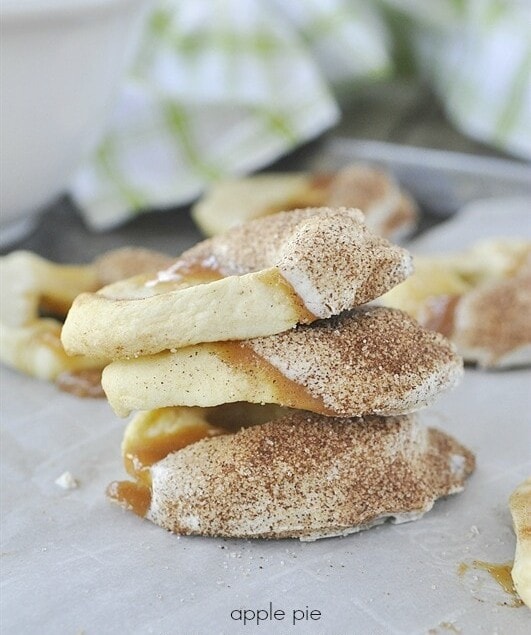 Apple Pie Caramel Apple Slices
Ingredients
Dried apple slices
Caramel melted (I use Pete's Caramel)
White Chocolate or Almond Bark melted
1/2 cup sugar
1 - 2 tsp cinnamon
Instructions
Mix together sugar and cinnamon, set aside.

Dip apple slices into caramel.

Set on parchment paper to dry

Dip into melted white chocolate

Sprinkle with cinnamon sugar mixture while still wet.

Allow to set up on parchment paper.

Store in an airtight container.