I hope you all enjoyed a lovely Easter weekend.  The weather was amazing here in Portland and we enjoyed every minute of it.
Before I share a little bit about our weekend I have an exciting announcement to make.
I have shared this on Facebook but wanted to do it here for those of you who don't follow me on Facebook. (If you are on Facebook, you should follow me!)
Our family is expanding! We are thrilled to be adding another daughter to our family. I am going to be a mother in law.
Our son Clark is engaged to a beautiful girl, Jessica.  We are thrilled to welcome her to our family.  They will be married in August in Mesa, Arizona.
Here is the happy couple.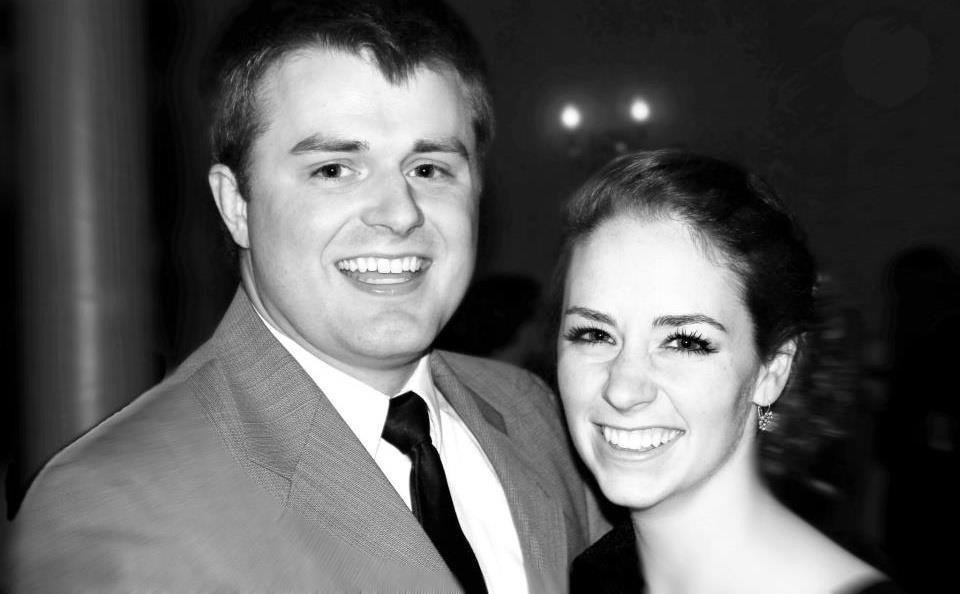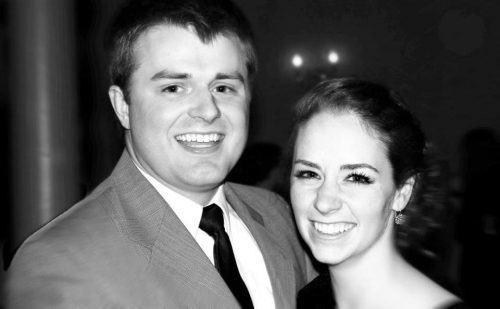 Needless to say we are pretty excited at our house and weddings plans are underway.  We will be hosting a fun party here in Oregon also to celebrate.  Jim and I spent time Saturday at Home Depot working on some of our plans for the party.
This weekend I also did a little Easter egg dying with some of my favorite kiddos.  We used some natural egg dyes I made from things such as red cabbage, yellow onion and black tea.  Very fun!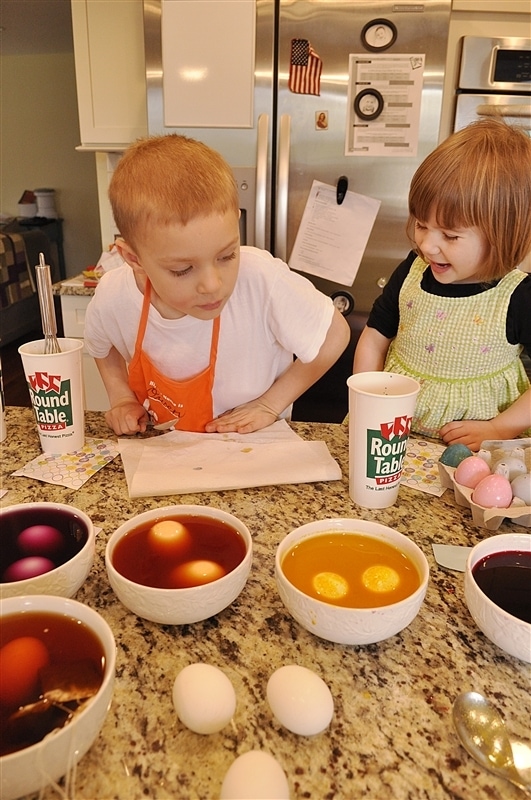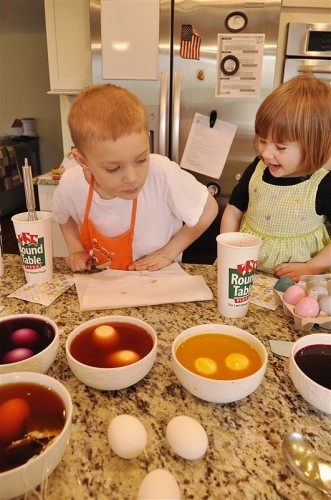 The colors we got were amazing.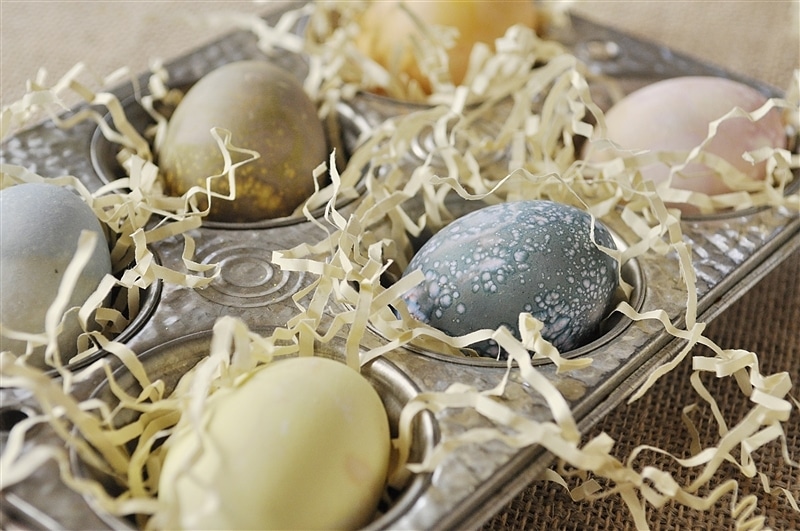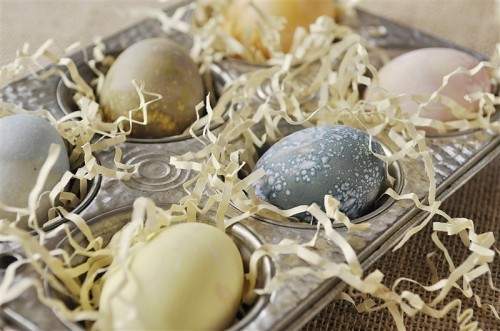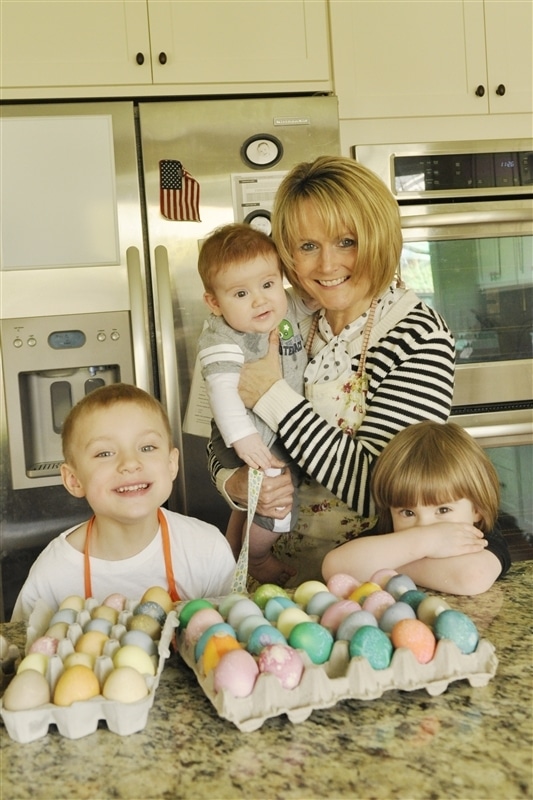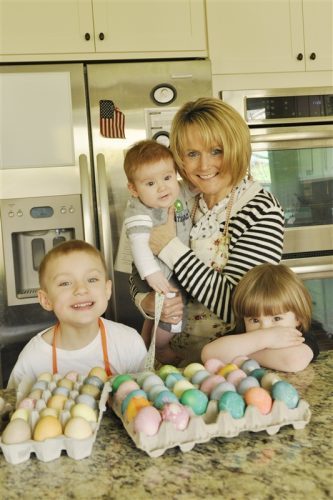 This was our first Easter without children at home since we were first married.  I had shipped off Easter goodies to the kids a few weeks ago but it still felt strange not to be putting together our traditional Easter Egg string maze.
Jim had to be to church early Sunday morning and when I got up I found that the Easter Bunny had still made a stop at our house – for me!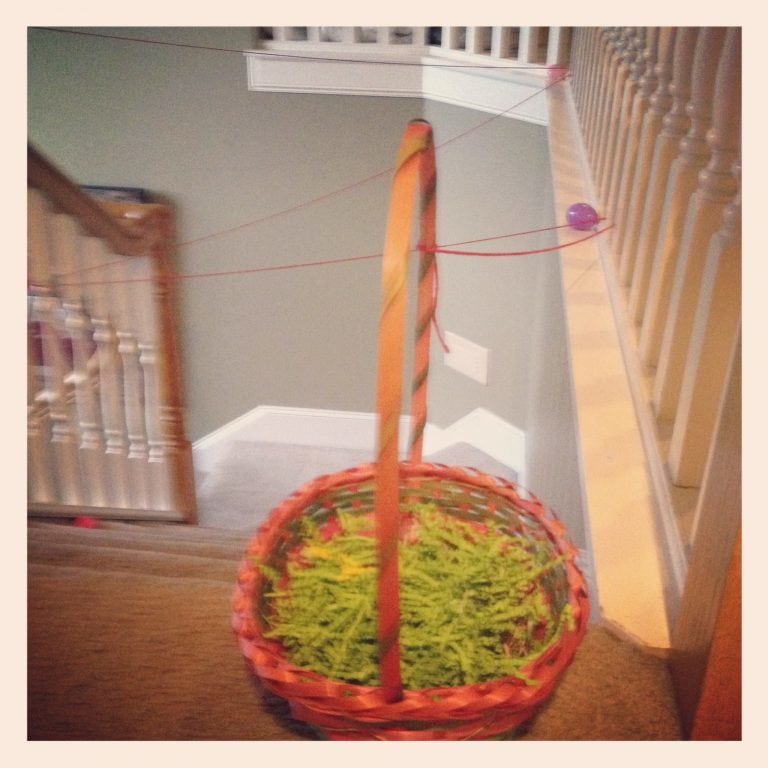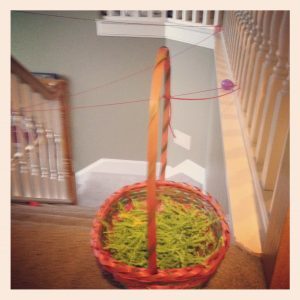 We had a delicious Easter dinner with some of our empty nester friends.  The table was lovely, the company was good and the food was delicious.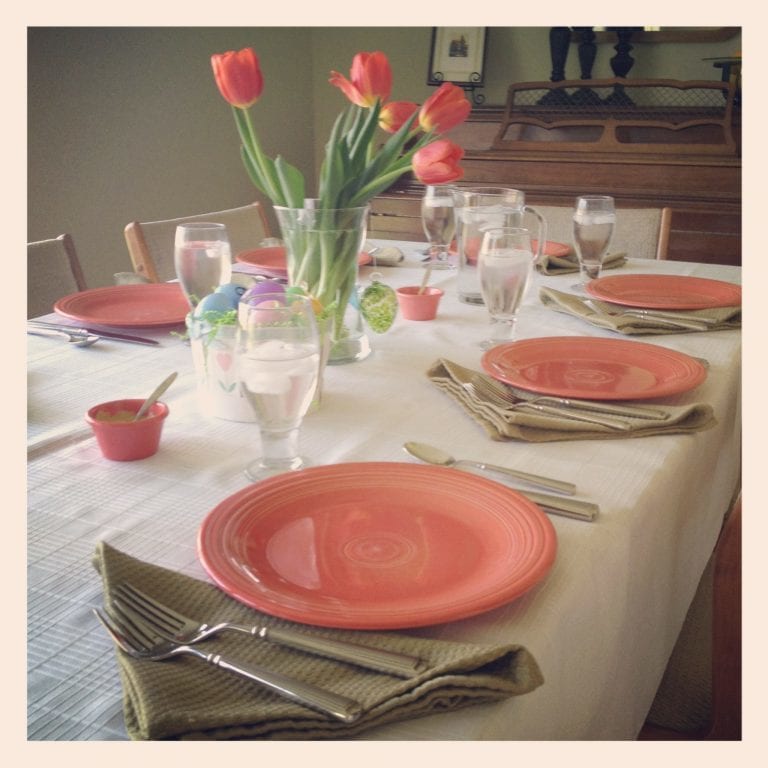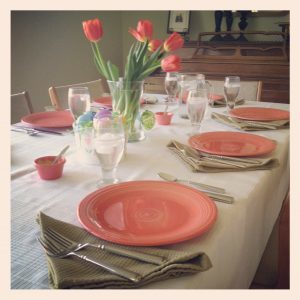 A pretty table always makes everything taste better.  I brought Orange Rolls, Celestial Salad and Lemon Angel Pie which was truly heavenly!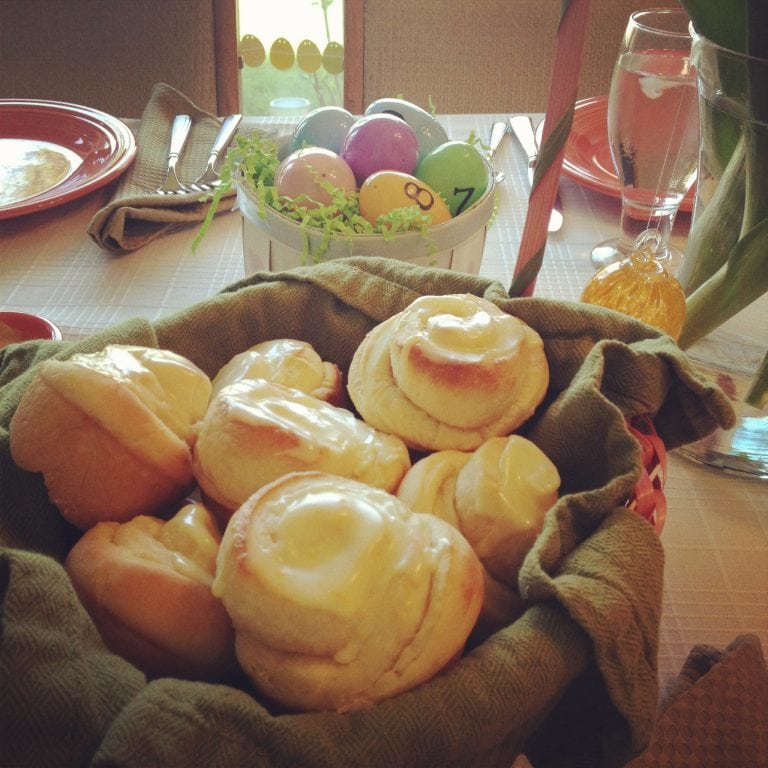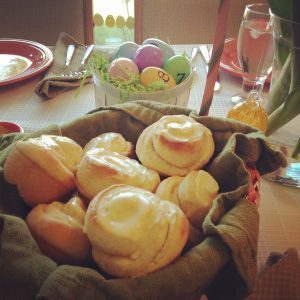 We enjoyed our Scripture Easter Eggs with our friends too.  One friend mentioned that she loved doing it because as she would pull the yellowed, well used piece of paper out of the egg she thought of the many Easter dinners these eggs must have been at with our children as they grew up.
Me and my Easter Bunny!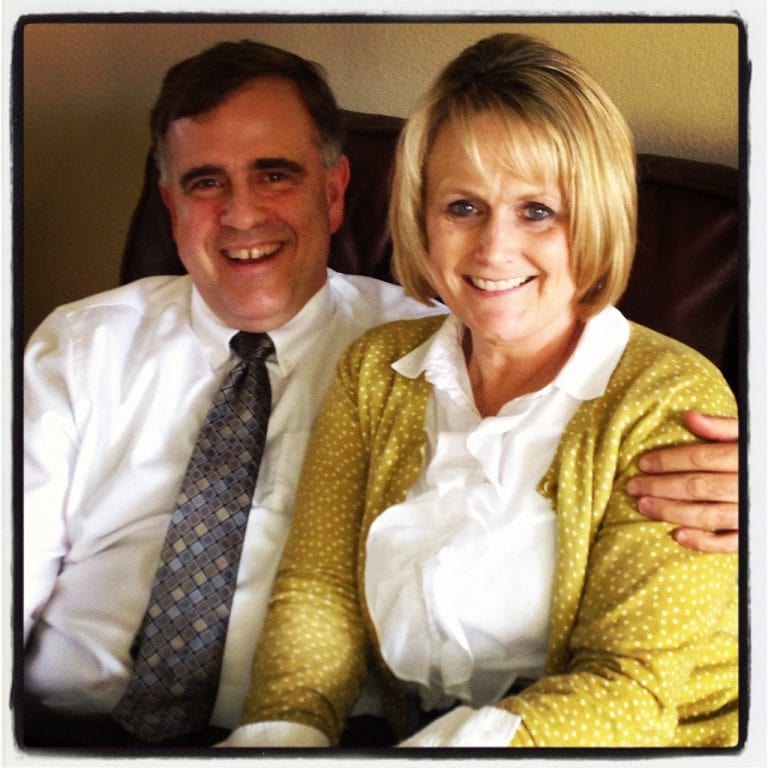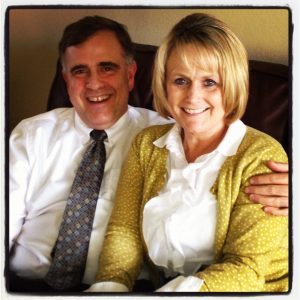 I hope your Easter was as lovely as ours.  A special thank you to my niece Emily and sister in laws Teresa and Tricia who made sure my children were all fed in Utah!