Today I have a Valentine for you.  I saw this quote on a friend's Facebook page and immediately fell in love.  I didn't want to forget it and I thought you might enjoy it too.  I made it into an 8 x 10 printable if you'd like to print off a copy and hang it somewhere where you will see it often.
I love these words by Leo Buscaglila.  Each of us, in our own unique, and most times small and unheralded way have so much love to offer to each other.  It is truly the small things that make the difference.  That show our love.
I hope this special day of love and everyday will be full of
small acts of caring.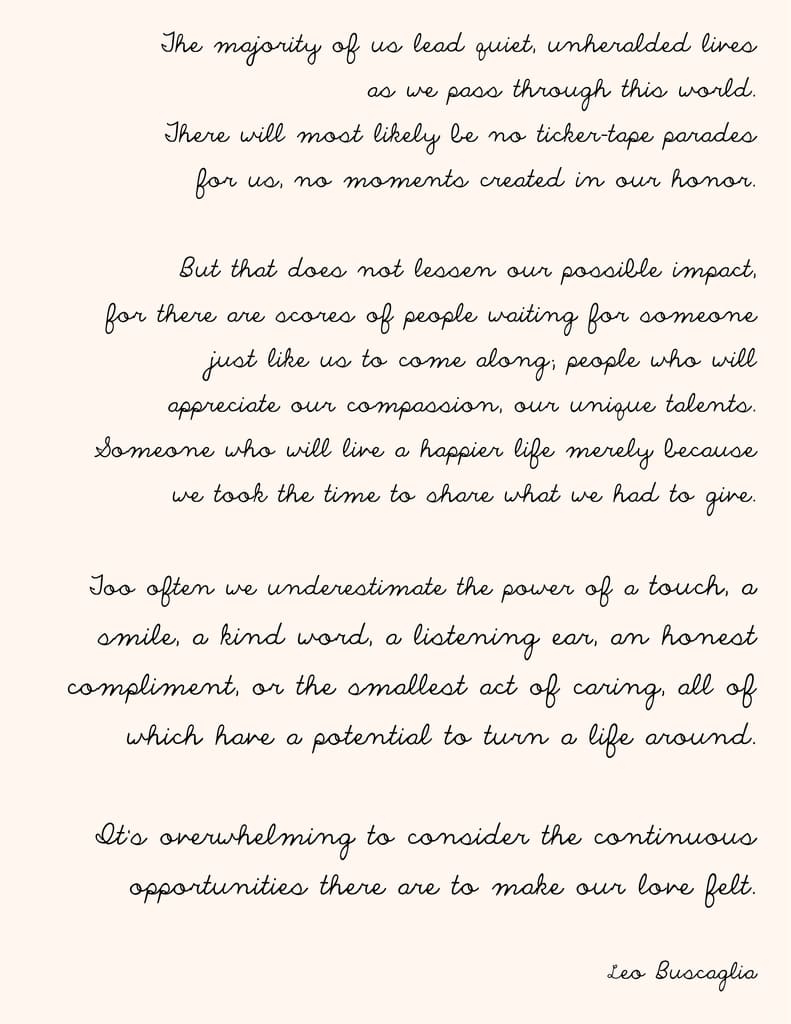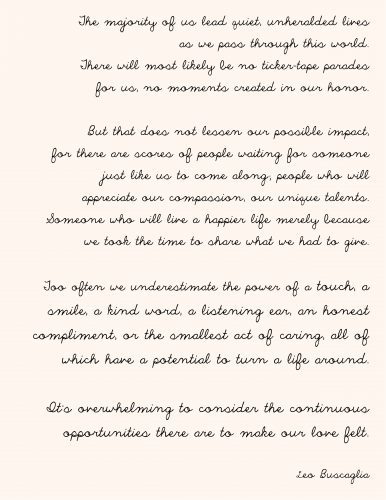 Click here for Printable version.
Get my Weekly Menu Plan for FREE!
Receive my FREE "What's for Dinner?" Meal Planning Course, a copy of my FREE ebook that includes my most popular recipes and my FREE weekly Meal Plan.