I love going to visit my children.  I am fortunate to have all of them in one place right now so I try to take advantage of it as much as possible.
Every time I come home from visiting them though I have a bit of a withdrawal. I feel a bit sad.  I feel a little lost and a little disoriented.  I have to refind my center of gravity.
I miss them.
I miss being their mother on a daily basis.
I miss the noise.
I miss the laughs.
I miss the messes.
I miss the cooking.
I miss serving them.
I miss all of it.
And yes, I miss the laundry.
This thought by a man I love and admire hit right to the core of it for me this week.  For you young mothers all I can say is – it's true!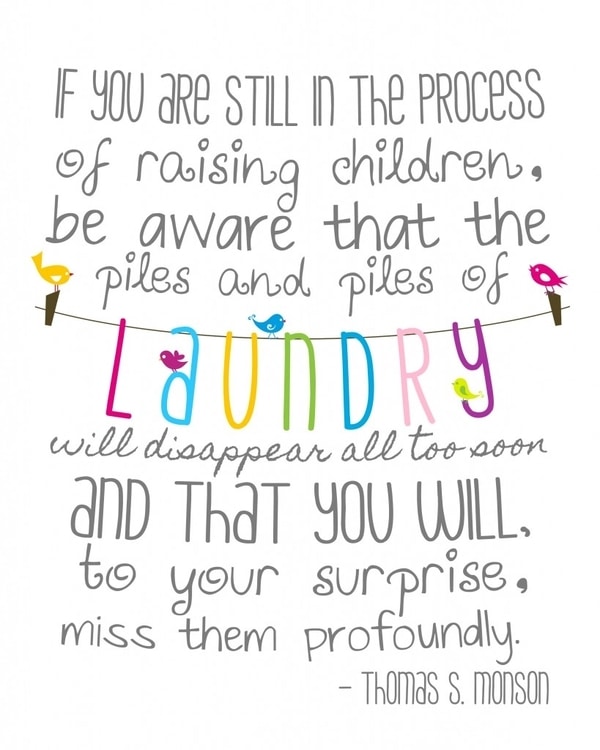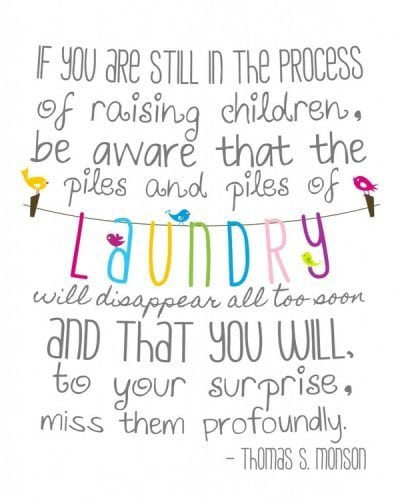 For a FREE Printable go here.