Today I've got a birthday quote to share with you in honor of my birthday!
I had a wonderful birthday yesterday and I'll share more of it with you this next week.
I appreciate so much all your lovely comments and Facebook messages.  The daughter of one of my friends sent me a sweet Facebook birthday message and included a wonderful quote with her message.
I absolutely loved it and remembering hearing it for the first time and how it touched my heart.
It is how I try to live my life.  Life may not have given me a golden ticket but I strive each day to discover and appreciate the pretty and delicious that life has to offer.  To realize that it is up to me to be happy and this year especially, I will work to weave a tapestry of gratitude through my year!
I wanted you to be able to enjoy the quote too so I decided to make the quote up into a downloadable pdf so you can print it off and enjoy it just like I am.
I did a 11 x 14, 8 x 10 and a 5 x7  pdf version. Enjoy!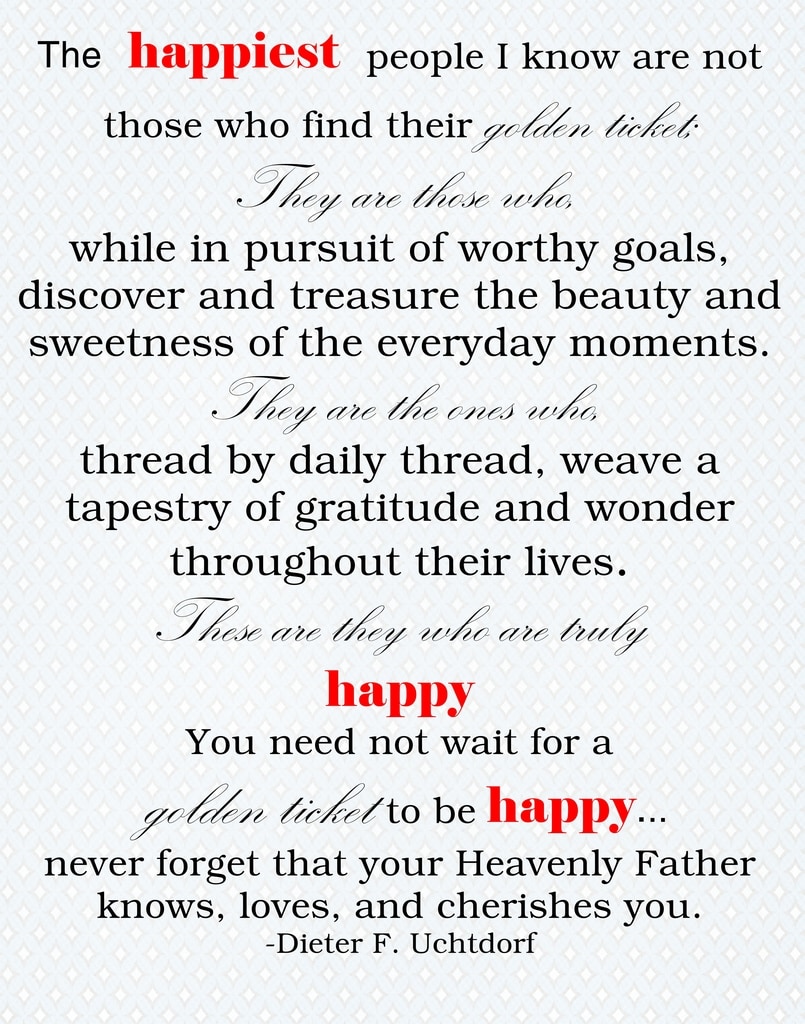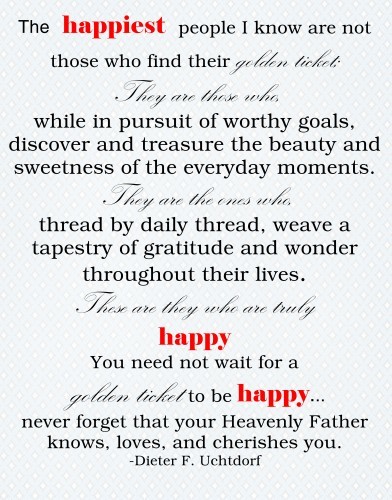 Click here to download 5 x 7 quote
Click here to download 8 x 10 quote
Click here to download 11 x 14 quote