We celebrated my husband's landmark birthday with a fun Birthday Fiesta!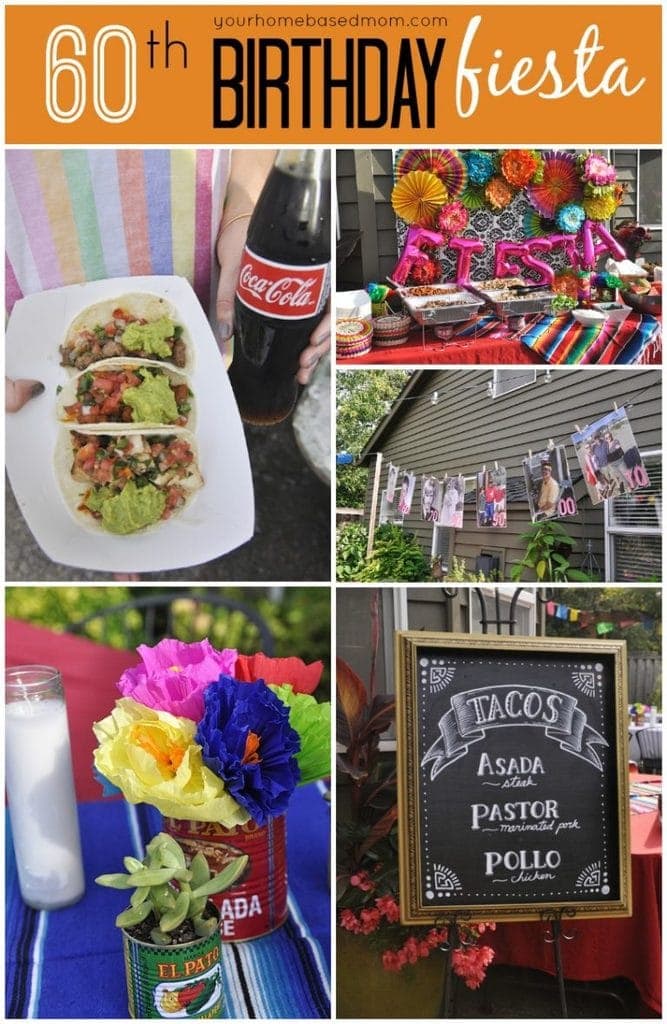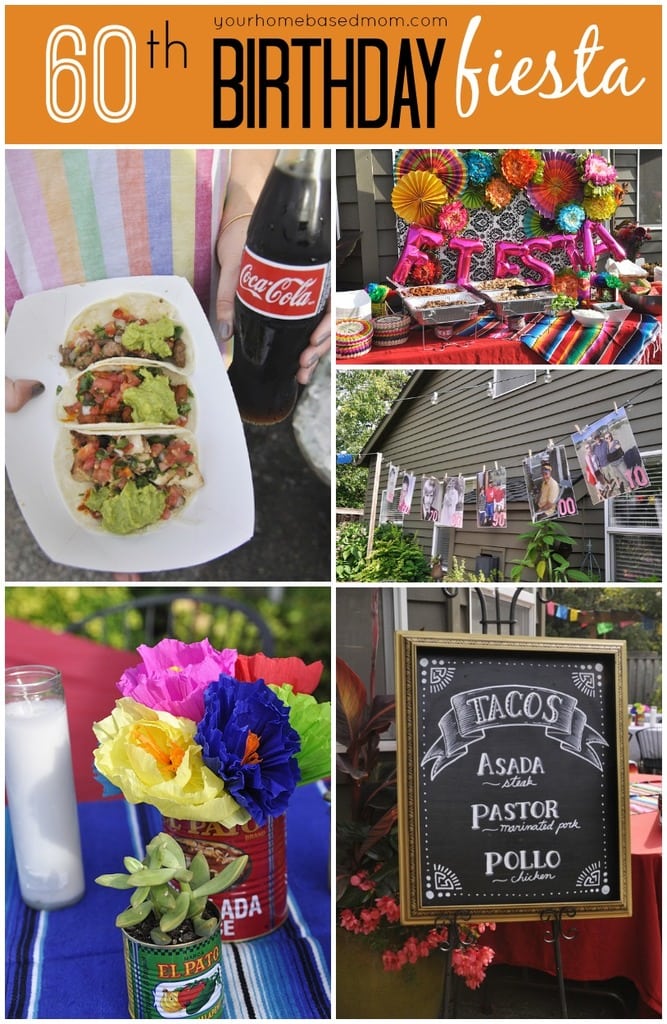 My husband hit a landmark birthday this month so I knew we had to have a big celebration  All of our kids were going to be in town for our Week at the Beach so it was the perfect opportunity to celebrate. We were at the beach the entire week before the party and got home the night before so I knew I had to be organized and have everything ready to go when we got home.
I decided on a Birthday Fiesta because who doesn't love tacos and a piñata!  The perfect way to celebrate.
We welcomed everyone to the party with some fun signage.  I cut the vinyl out on my Cricut machine.  See below the photo for all the product sources.  The sandwich board was leftover from our Barn Wedding and it is coming in handy for lots of other things!  I'm thinking everyone needs a sandwich board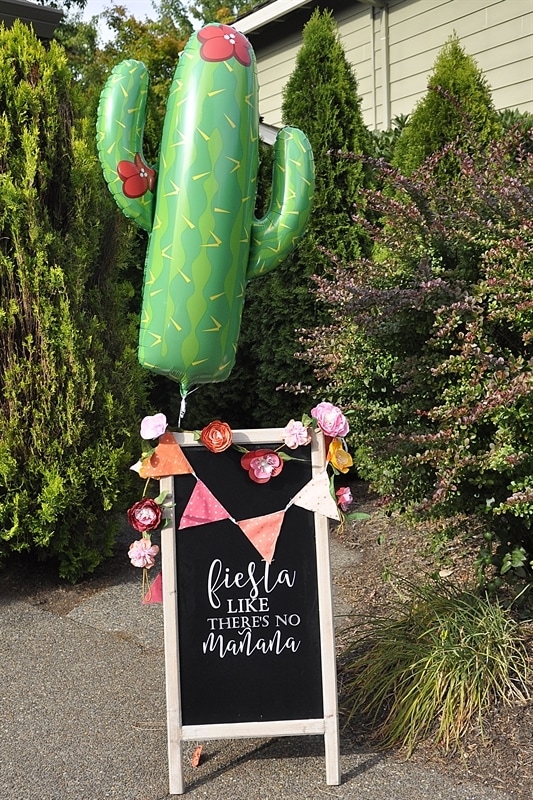 flower garland – pennant banner – sandwich board – balloon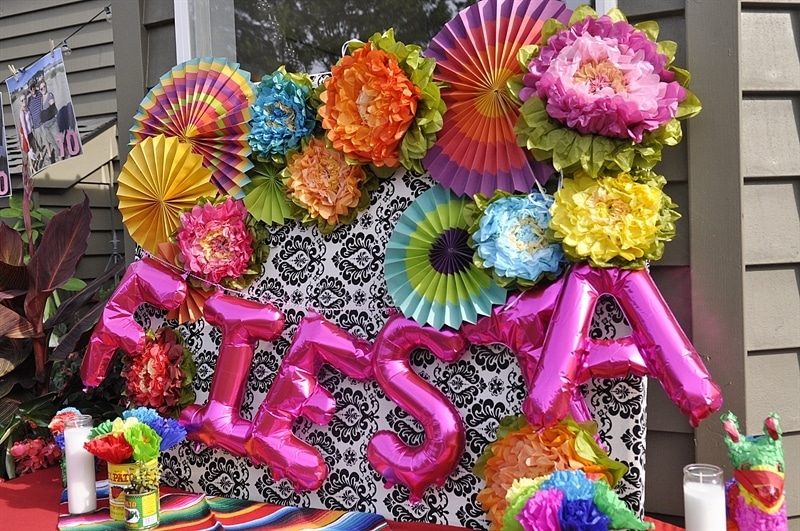 I created this festive backdrop using a backdrop I already had and I showed you how to make it here. I made it four years ago and have used it over and over again for different holidays and parties.
I found the fiesta paper fans here and the tissue paper flowers here.  The Fiesta balloons came from Target, which I don't think they have any more.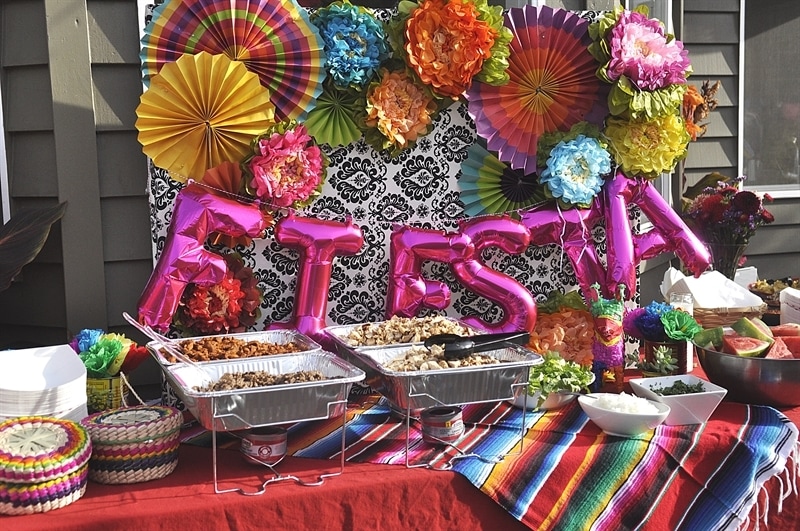 For the table decorations I bought some fun colorful cans at the local Mexican market and emptied them out and then filled them with bright paper flowers.  I picked up some succulents at Home Depot for the little cans and the candles came from the Dollar Store.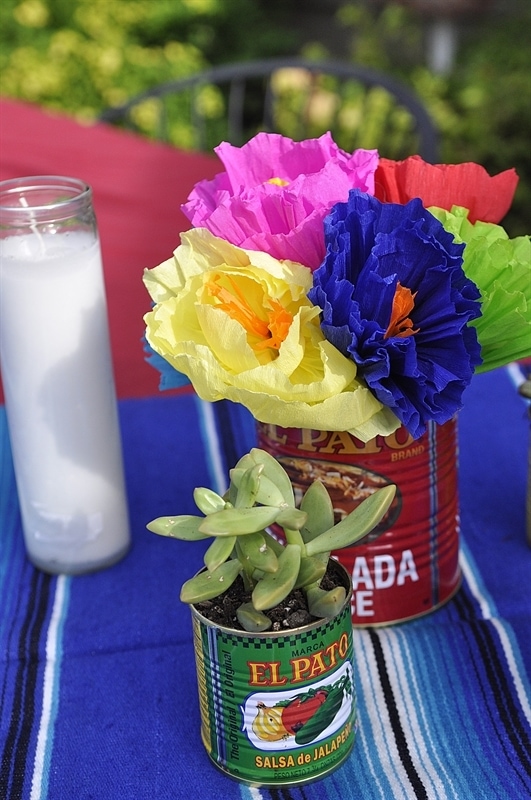 I also used some colorful serapes  as table runners and little pinatas as table decor.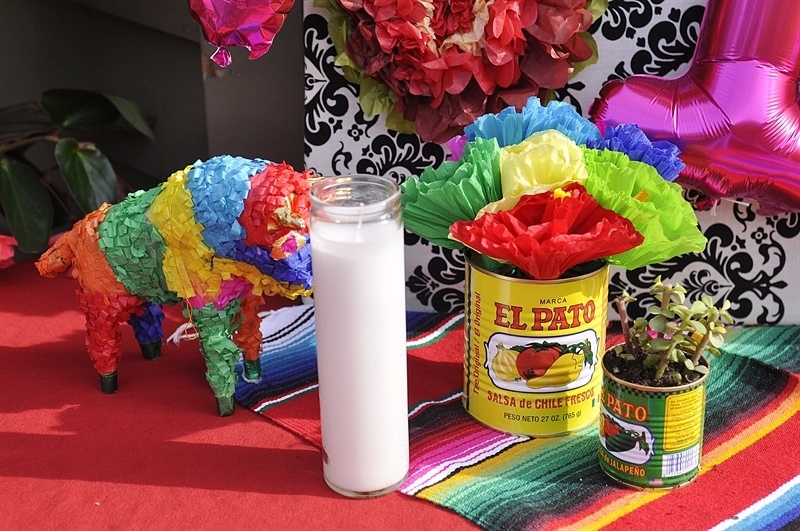 I also hung these fun plastic Mexican Papal Picado banners around the party area.  Our party lights stay up all the time.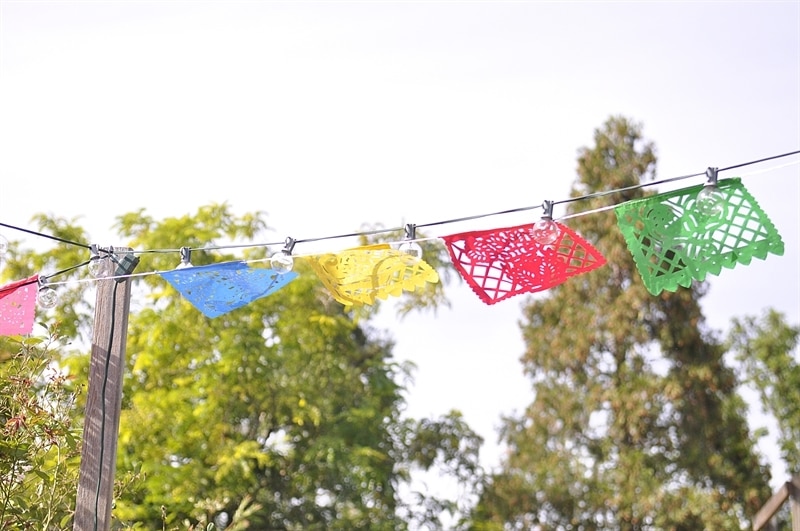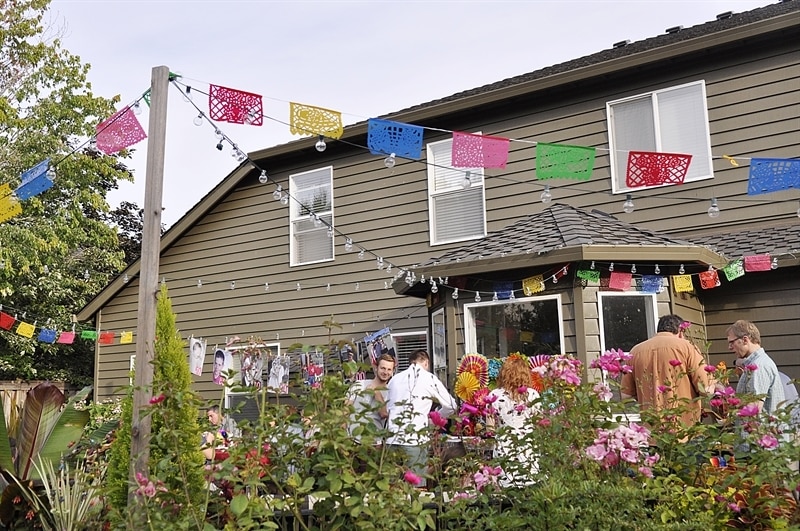 For the birthday fiesta food, I purchased al pastor meat and carne asada meat at the local Mexican market.  The al pastor meat came seasoned and just had to be cooked and I seasoned the carne asada using this recipe.  I also had chicken breasts I seasoned with this recipe and then diced up.  I had several comments that this was the best chicken they had ever had. I served them as street tacos with tortillas, chopped onion, lettuce and cilantro and added in some cheese too.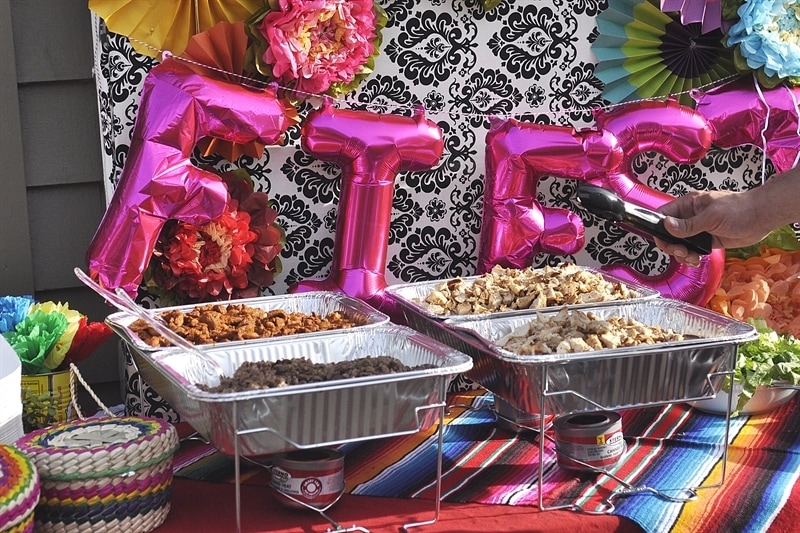 These food warmers were the perfect way to keep the meat warm.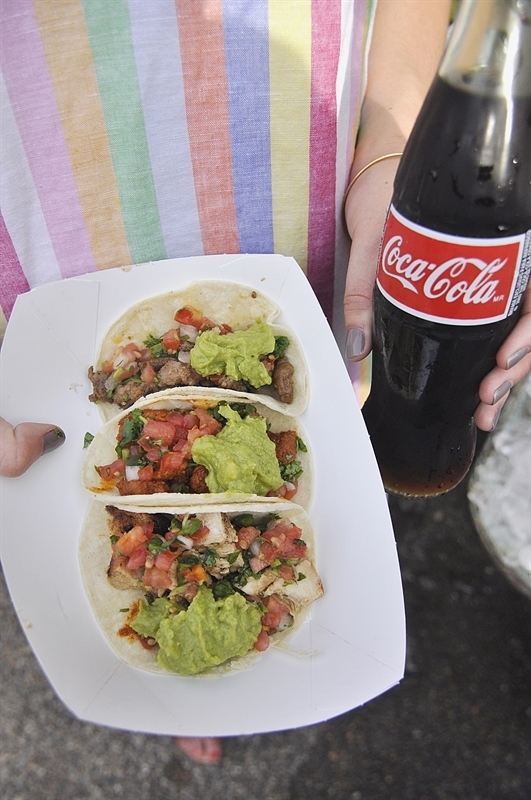 We also had a salsa bar with different salsas I had picked up at the deli in the Mexican Market that morning.  All I had to do was add chips!  An old Mexican sombrero I had was the perfect thing to hold the chips. I found the cute little salsa bowls here.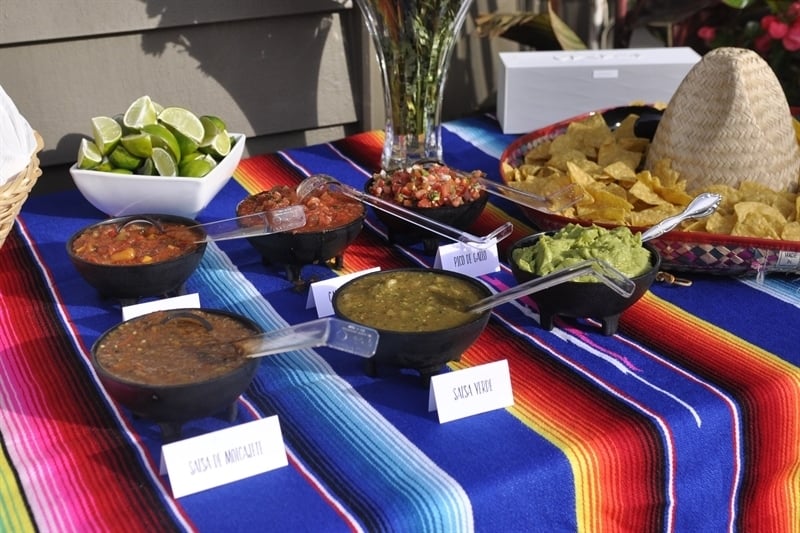 For drinks I filled my old vintage wheelbarrow full of ice and Mexican soda, water and Mexican coke!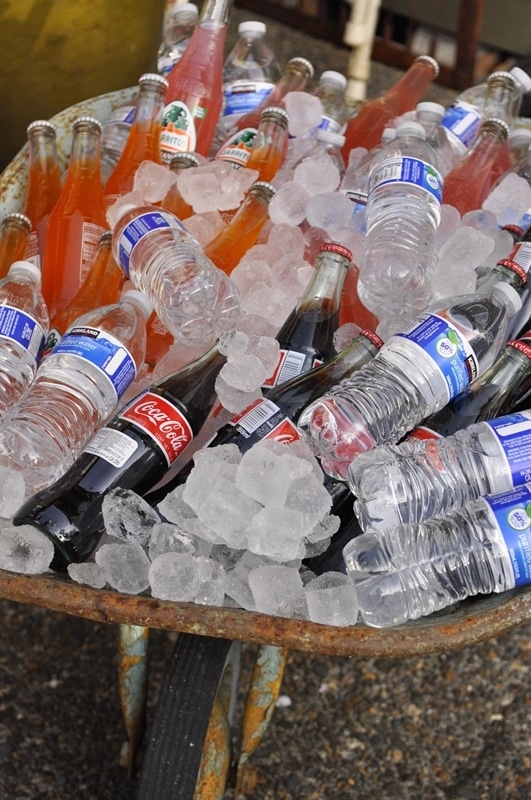 Dessert was Mexican popsicles or paletas.  They had them at Costco and then I picked up some others at the Mexican Market.  Everyone loved them!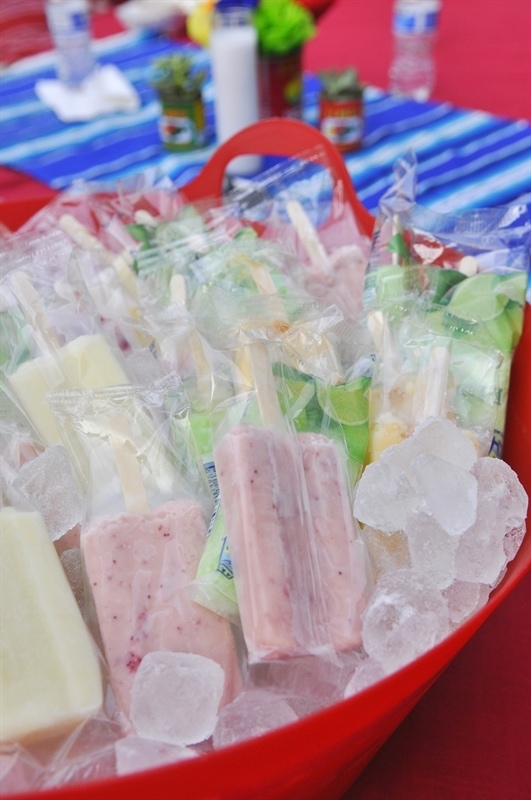 We had a little birthday program too.  I printed off poster size photos of a photo of my husband from each decade of his life that represented that decade and hung them  from the lights.  Everyone loved seeing the photos, especially the one from his high school graduation!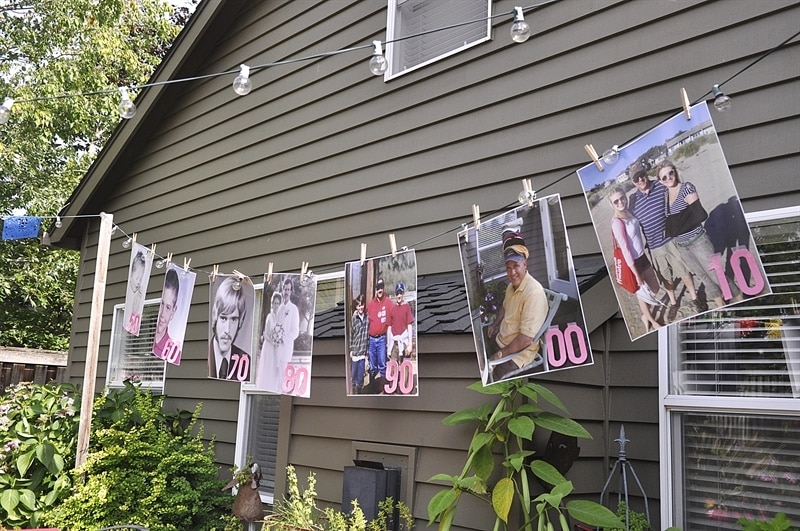 Our kids put a fun program together where they presented  their father with a gift for each decade. They were so creative and came up with great ideas.
50's – red shirt (he would only wear a red shirt as a little boy)
60's – Doors DVD  (there is a funny story about a Doors song and his cousin)
70's – Dr. J autographed magazine cover (he loved watching him play and had his autograph but lost it)  This gift brought him to tears.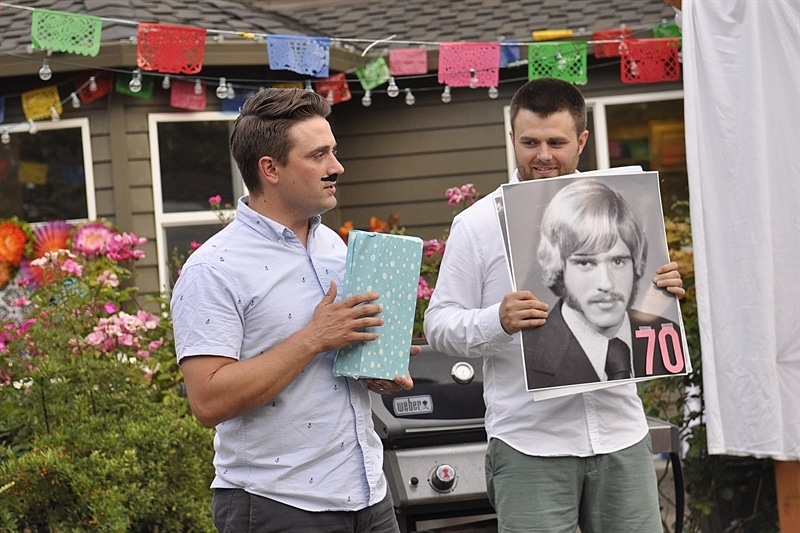 80's – Beatles complete collection (he's a big Beatles fan!)
90's – Blazer socks and ice cream scoop (he went to lots of Blazer games with his sons and always bought ice cream at half time
00's – BYU shirt  (where all his money went in the 90's)
10's – book on things to do once you turn 60.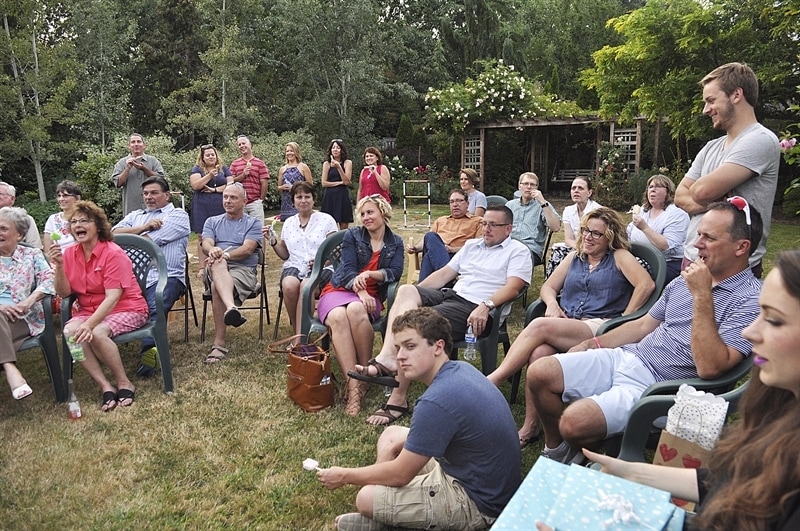 Of course you can't have a fiesta without a pinata!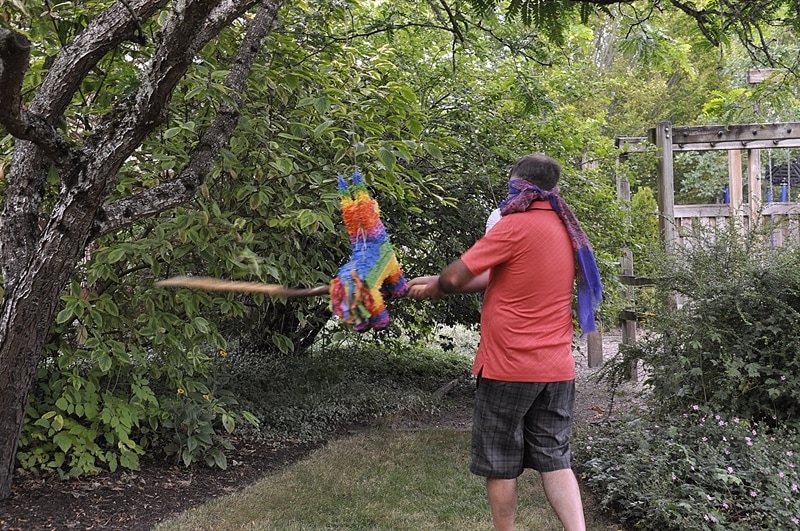 It was such a fun party and a birthday fiesta is the perfect way to celebrate such a landmark birthday!