Selecting my 2019 Word of the Year is something I've been doing for almost ten years now.  I have found that my word usually finds me and that was the case this year too.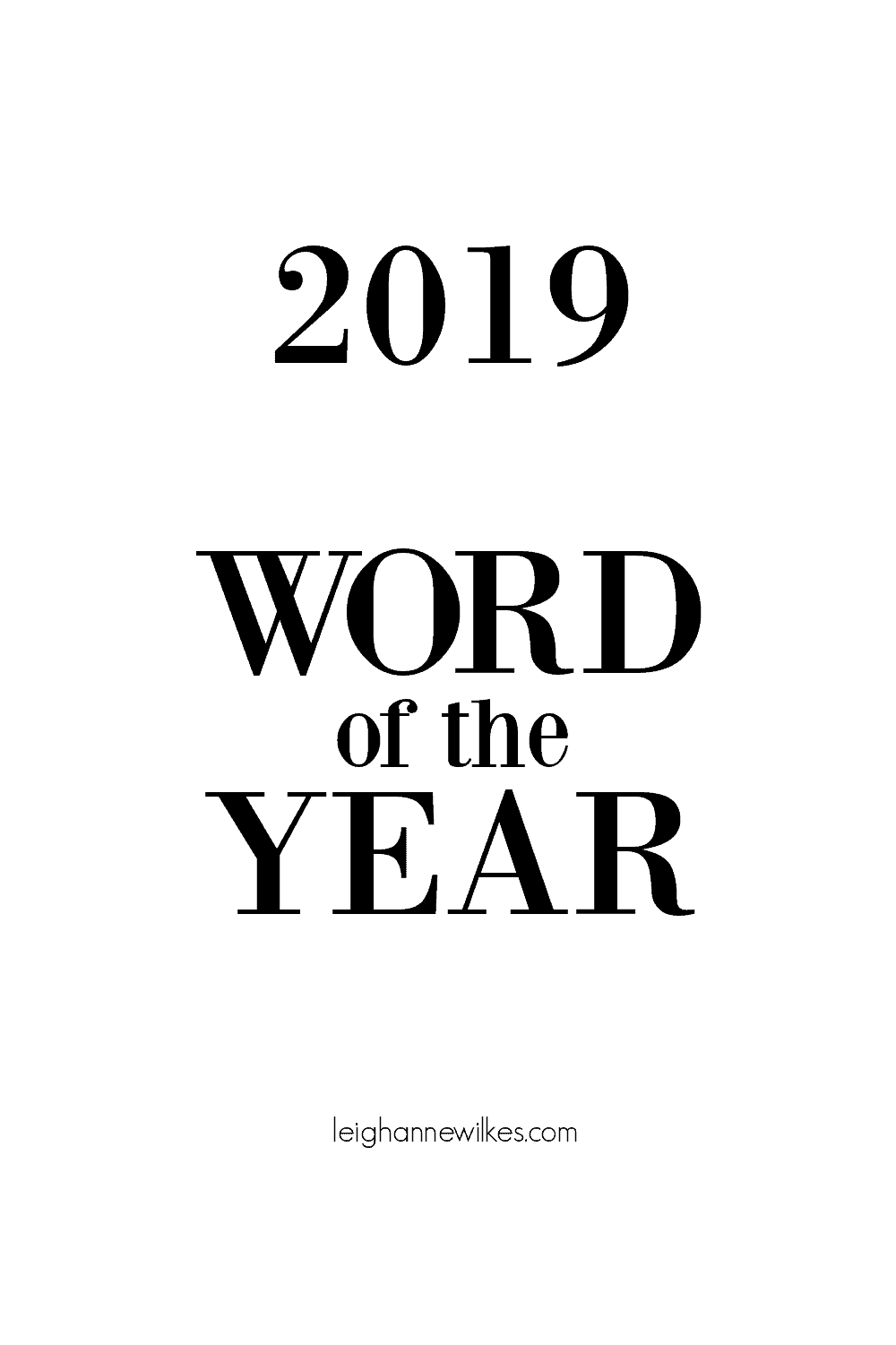 I had actually been thinking of not choosing a 2019 Word of the Year. When a couple of my children asked me what my word was going to be I told them, I just wasn't "feeling it." And then I received messages from several of you asking me if I had posted my Word of the Year yet.
I then realized I already had my word, and in fact I had had it for a while and had already been integrating it into my life the past few months.
How I Chose My 2019 Word of the Year
This past year I was in charge of a family history conference here in Portland, Oregon. I have always had a love for family history and had developed a habit last year of working regularly on family history (See 2018 Word of the Year) . I spent a lot of time and prayer picking a theme/name for the conference and came up with the theme of CONNECT. Through family history research we connect to those who came before us and also connect to those who come after us by preserving our photos, life stories etc.
TED Talk on Connection
I did a lot of research on the word connect and also connection in preparation for the conference. I came across a TED Talk by Johann Hari entitled "Everything you know about addiction is wrong." The talk is fascinating and although his focus was on people dealing addictions, his findings can apply to all of us.
He shares that we all have a natural and innate need to bond and connect. It is when we don't have anything or anyone to connect to that leads us to addiction, we will bond to something. He also discusses how we are developing into one of the loneliest societies that has ever been, the average number of close friends Americans have has steadily decreased while the average square footage of their homes increases. Social media and cell phones contribute to this lack of real, in person, connection.
Lack of Connection
I have experienced this in my own life. I spend the majority of my day, alone, behind a computer working or in my kitchen. Because I work from home I don't have many connections with other people on a daily basis other than virtual ones. Being an empty nester also contributes to my lack of daily connections. As much as I love my husband, I have found that my daily interactions with him aren't filling my need for connection in my life. There are days that I go to the grocery store, just so I can see another person. I found that I definitely have a need for more connections in my life.
2019 Word of the Year
So my 2019 Word of the Year is: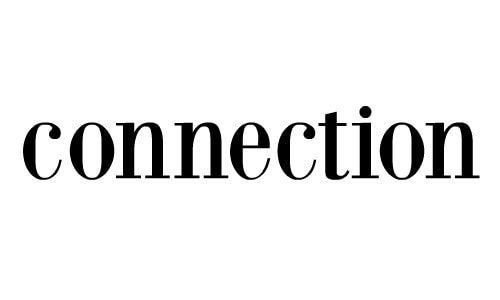 How I plan to implement my Word of the Year:
My goal for 2019 is to have more connections in my life and to be more connected. The last few months I have made more of an effort to invite people into our home (it's a little easier during the holidays) but plan to continue to extend more hospitality to my friends and people I want to get to know better this coming year. I will continue with the connections I am making in family history. Make more of an effort to make eye connection with others as I am out and about, saying hi, talking to the cashier instead of being on my phone.
I want to reach out to some people I have lost contact with and renew those connections. Connect connect more spiritually this year and continue my commitment to connect each morning in scripture study. I plan to connect more with my body and have joined a pilates studio where my goal is to workout 2-3 times a week. Continue to help you connect with your family at the dinner table by offering weekly meal plans and delicious family friend recipes. I've got a new meal plan in the works too that I'm excited about!
Making Connections
I am excited about my Word of the Year and will be sharing with you throughout the year some of the ways I am making more connections in my life.
So, what is your 2019 Word of the Year? I'd love to have you leave me a comment and let me know!!
You can read about my past Words of the Year here: