I love choosing a Word of the Year each year and today I'm sharing my 2016 Word of the Year!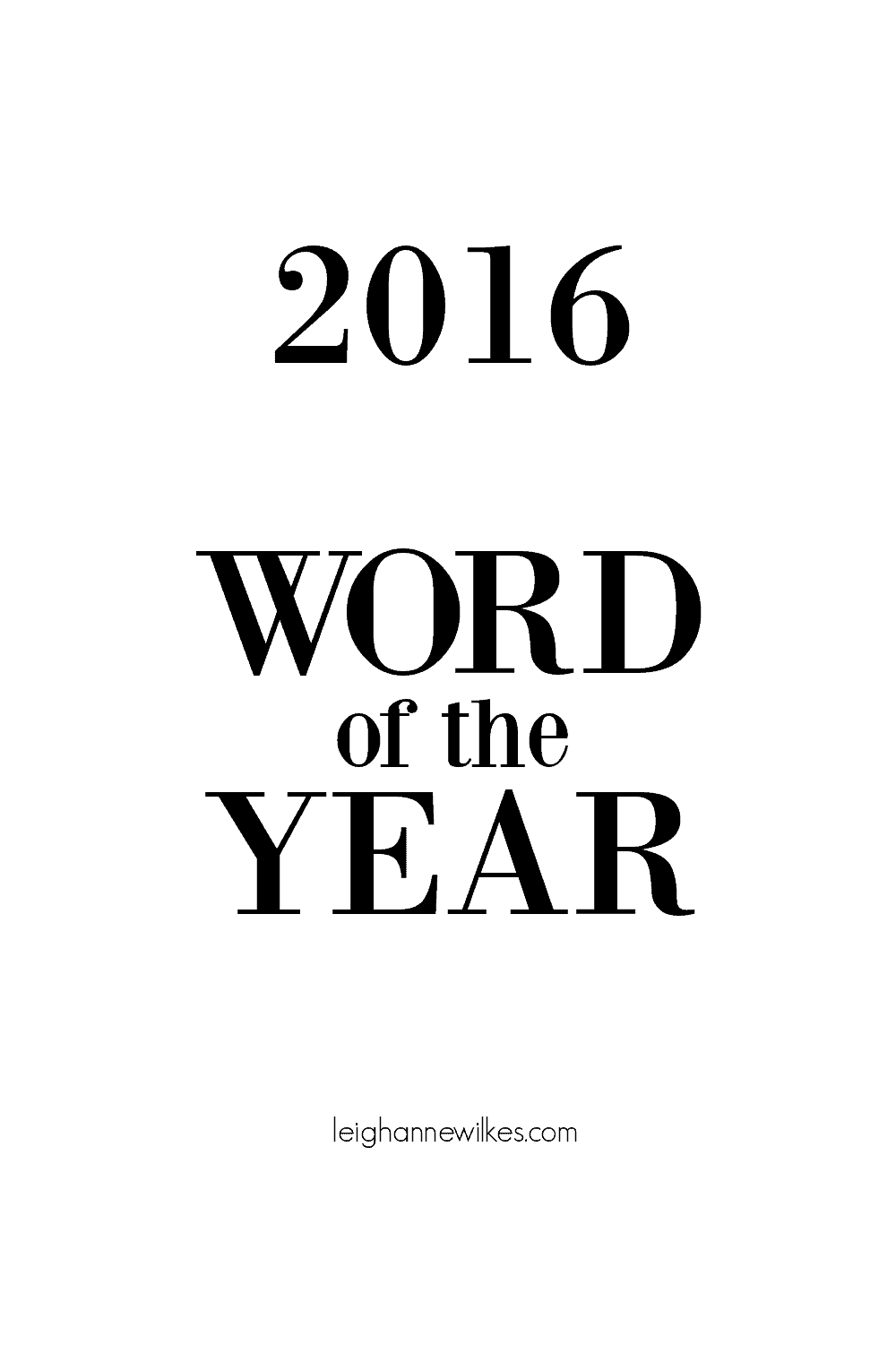 My 2016 Word of the Year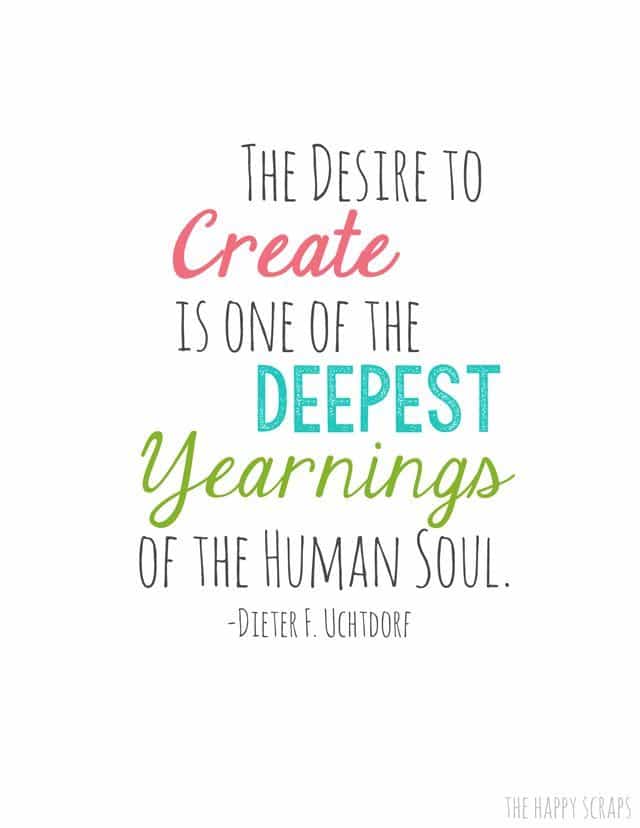 Quote from The Happy Scraps
I have never considered myself a "creative person" My definition of creative being someone who can paint or draw beautiful art work, write amazing stories, or sing beautiful songs. But several years ago I heard a talk given by one of our church leaders which changed my definition of creative and the way I define being creative. Dieter F. Uchtdorf explained that we each have the desire to create, that it is one of the deepest yearnings of the human soul.
"No matter our talents, education, backgrounds, or abilities, we each have an inherent wish to create something that did not exist before." Uchtdorf went onto say, "Creation means bringing into existence something that did not exist before – colorful gardens, harmonious homes, family memories, flowing laughter."
After hearing that talk, my definition of being creative changed. I am creative, everyone is creative and we can all be creative. I have loved this talk since it was given 7 years ago. You can read the entire talk here.
2016 Word of the Year
So my 2016 Word of the Year is create!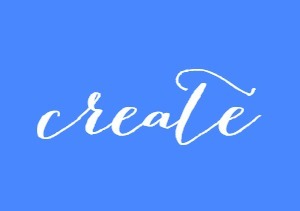 The first book of 2016 I am reading is called Big Magic: Creative Living Beyond Fear by Elizabeth Gilbert. I haven't finished the book yet but I am loving it and it has given me lots to think about in my quest to be more creative. She refers to having a "devotion to creativity."

Be More Creative
This year I am going to devote myself to being creative. Creativity means to bringing into existence something that did not exist before. It may look like a smile I give someone, a note of appreciation to someone, a new skill, or cleaning up and organizing a space in my house. I want to think of creativity differently.
Try to create more service in my life by giving of my time and resources to others more often and more willingly.
I want to create space in my home by organizing and dejunking.
Learn to create art by revisiting some old interests of mine such as watercolor and calligraphy. I studied both years and years ago and I want to get back to that creative part of me.
Create quiet in my life by beginning my mornings with prayer, scriptures and meditation. I want mind to be opened to new ideas and creativity instead of hoping on my phone and checking out what's new on IG, Facebook or SnapChat.
Create Memories
Continue to create memories for my friends and family. We have a wedding coming up this year and I can't wait to create what I like to call a "magical moment in time" for my son and new daughter in law!
Instead of being unhappy or complaining about the things I don't have I want to create the things I wish existed, whatever that might be! I am going to create my own happiness.
I am making a commitment to doing something creative every day, devoting myself to creativity. Somedays it might be practicing my lettering skills, cleaning out a closet or somedays it may just be seeing how many people I can smile at!
We were created by an endlessly creative and compassionate God. I believe that being creative is an innate part of all of us. We can find happiness through creating things and by bringing into existence something that did not exist before!
Have you picked a Word of the Year yet? I'd love to hear what it is!
You can read about my past Words of the Year here: