Merry Christmas from the Wilkes family!  Scroll down to enter giveaway.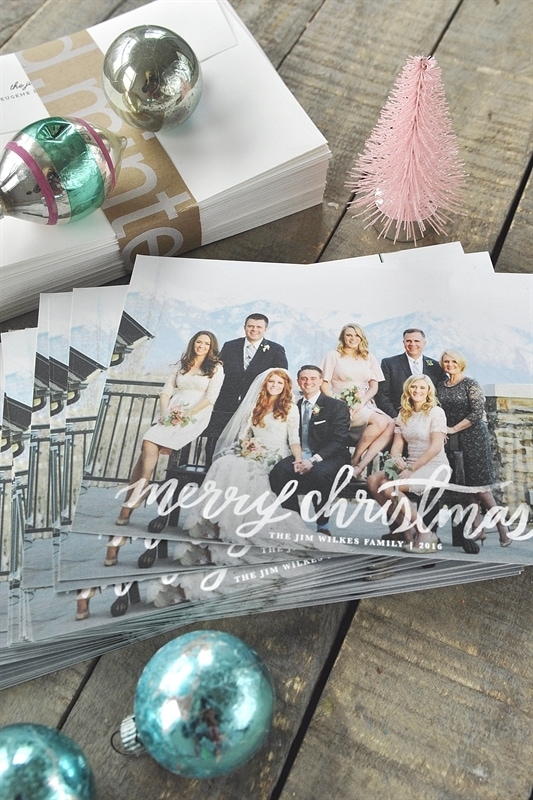 I pretty much think about my Christmas card all year long.  What picture we are going to use, what design, what I'm going to say on it?  I really love the whole process.  My least favorite part is addressing the envelopes.  This year I have teamed up again with Minted to put my cards together.  You can see last year's Minted Card here.
Minted makes the process so easy. The hardest part is picking out the design you want because there are so many beautiful ones to choose from!!  I've known since March which photo I was going to use on my Christmas card this year.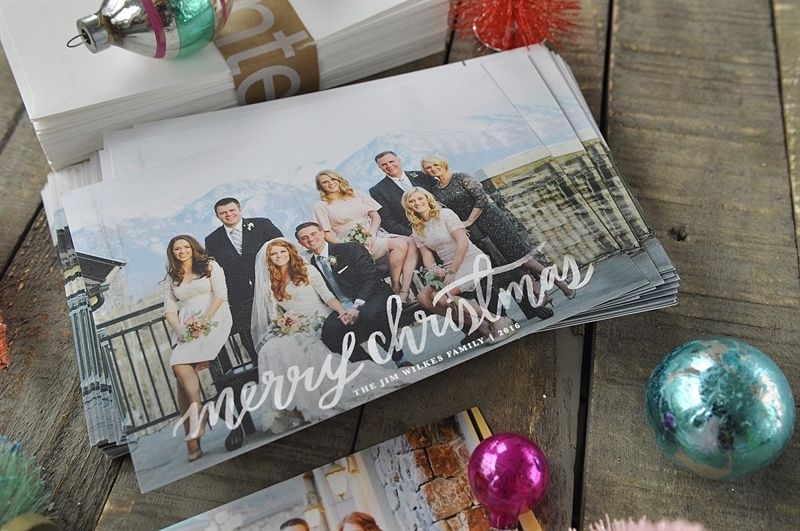 Our oldest son got married and we had a family photo taken that I love and I knew it would be the perfect Christmas card photo.   With Minted you can also have a photo on the back of your card along with some text so that was the perfect spot to share my favorite photo of my six kids together and add a little family update.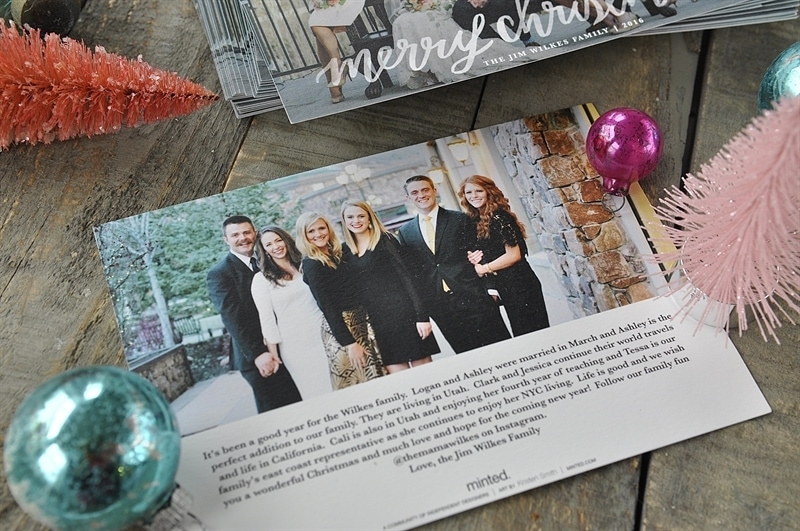 Remember my least favorite part of the Christmas card thing?  Right, addressing them.  Well, Minted can take care of that for me too.  You can have a return address added to the back of the envelope and they will also address the front of  them for you. Problem solved!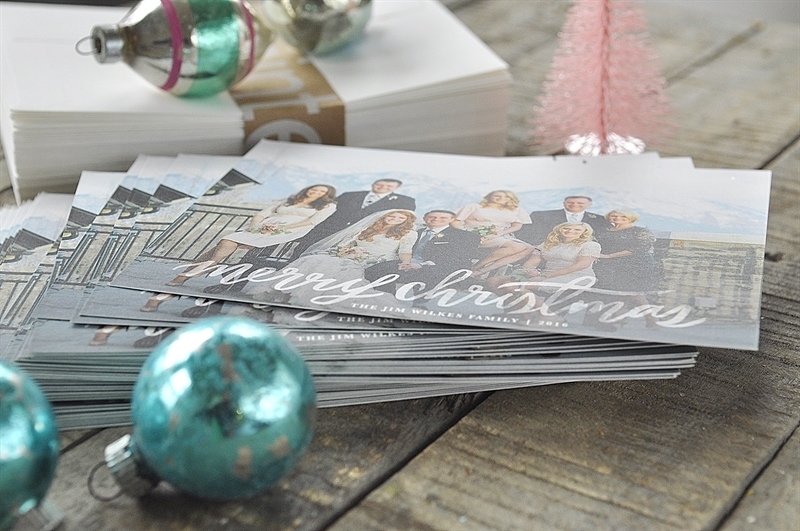 To help you get your Christmas cards done Minted is offering a $125.00 gift card to TWO different readers.  To enter, just click here.
Be sure to look around and pick out your favorite holiday card design.  Giveaway closes Dec. 11th.